5 Garden Rock Ideas For Small Spaces
March 23, 2021
If you only have a small area to put in a garden, does that mean you have a limit to the spectacular designs you can achieve? Of course not! You can still have an impressive outdoor living space, no matter how modest its size may be. Garden rock is a hot trend now — and the right colors, textures, and sizes of these pebbles might just the secret to making the most of what you've got!
Garden rocks, such as paving stones, pebbles, cobbles, river rock, and gravel serve the practical purpose of keeping down the growth of weeds for easy maintenance, it's true. But they can also transform your space into an area you'll want to spend time in and enjoy. If you weren't aware of the many sizes, colors, textures, and shapes of rocks available to dress up your own personal oasis, now's the time to be inspired.
Designers and savvy homeowners are discovering unique ways to combine hardscaping and pebbles with outdoor plants. So, here's a quick rundown of why pebbles are perfect for your own creative garden and patio designs.
Use Rocks As Substitutes For Plants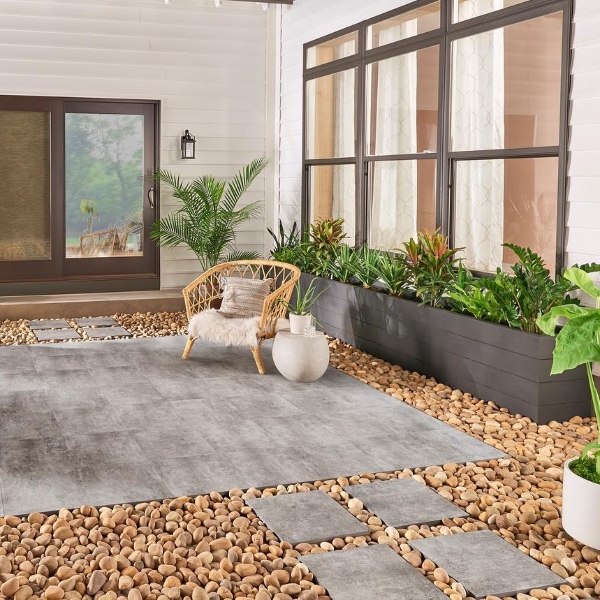 If you have only a few plants in the garden, is it still a garden? Whether you call it a patio, courtyard, or garden, plants take up a lot of space in areas that are already space-challenged. Instead, save all of that room for living space, but forget about plain concrete or paving-stone patios. Garden rocks can provide the decorative elements to transform a space into something special without taking up space needed for other things, such as furniture or family members.
Strategically placed square pavers, as shown here, define the space and provide a flat, hospitable area for your family and guests. Fill in the empty spaces with a contrasting textured gravel or small pebbles; this keeps the pavers in place and prevents weeds from growing. A patio this elegant needs only a few touches of greenery, perhaps in a small strip along the edge. Take advantage of vertical space to grow something vining, as well. Add a comfy table and chairs, and enjoy those beautiful summer afternoons in style.
Rocks Can Cheer Up Dreary Spaces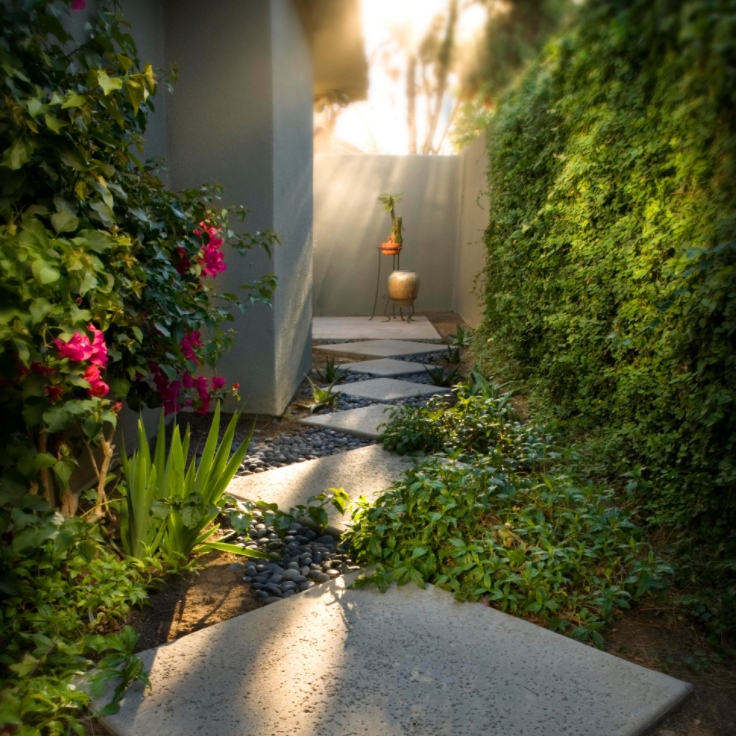 Small garden areas that are surrounded by walls can be dark and drab. It's also challenging to grow plants in shady spaces that only get minimal sunlight. So, fill up that space with landscape rock to add a natural warmth.
Fortunately, there are many garden plants that do well in spaces such as these, and it's easy to tuck them in around the edges of a stone walkway with pebbles to create a no-maintenance mulch. Instead of laying stones traditionally side-by-side, try turning them on-point to add a bit of whimsy. Depending on your personal style, you might choose pebbles to fill in the spaces that coordinate to create a natural look, or contrast for additional visual interest. With a walkway like this, you'll find reasons to get outside and enjoy it.
Garden Rocks Are Ideal For Rentals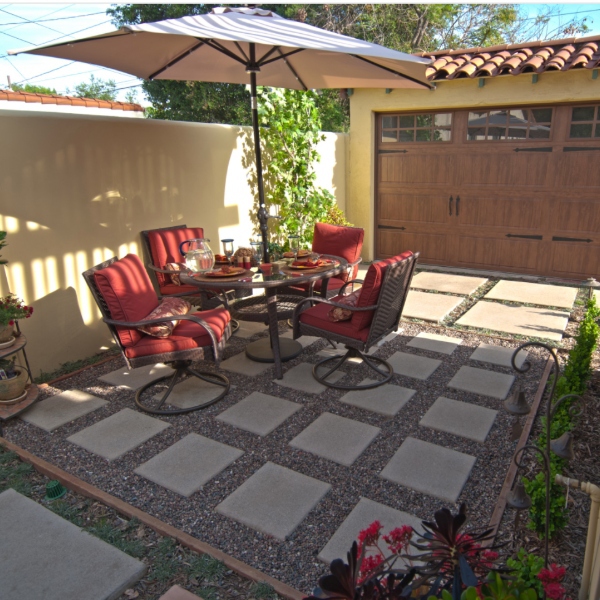 Tenants in a rental home appreciate having spaces that require little maintenance, yet are easy to brighten up and personalize with minimal commitment. And, those who own rental property also appreciate an area that only requires a one-time investment with little upkeep. By installing a small patio and walkway with flat, square paving tiles, then surrounding it with contrasting landscape stones, you can create an oasis that will charm prospective renters and stay looking just as great for years to come.
Renters can easily plant and maintain a few modestly sized planters to add a welcome touch of nature, along with some easy-care outdoor furniture. When the patio already looks this charming, it doesn't need much more decor to finish the look.
Rock Gardens Are Easy DIY Projects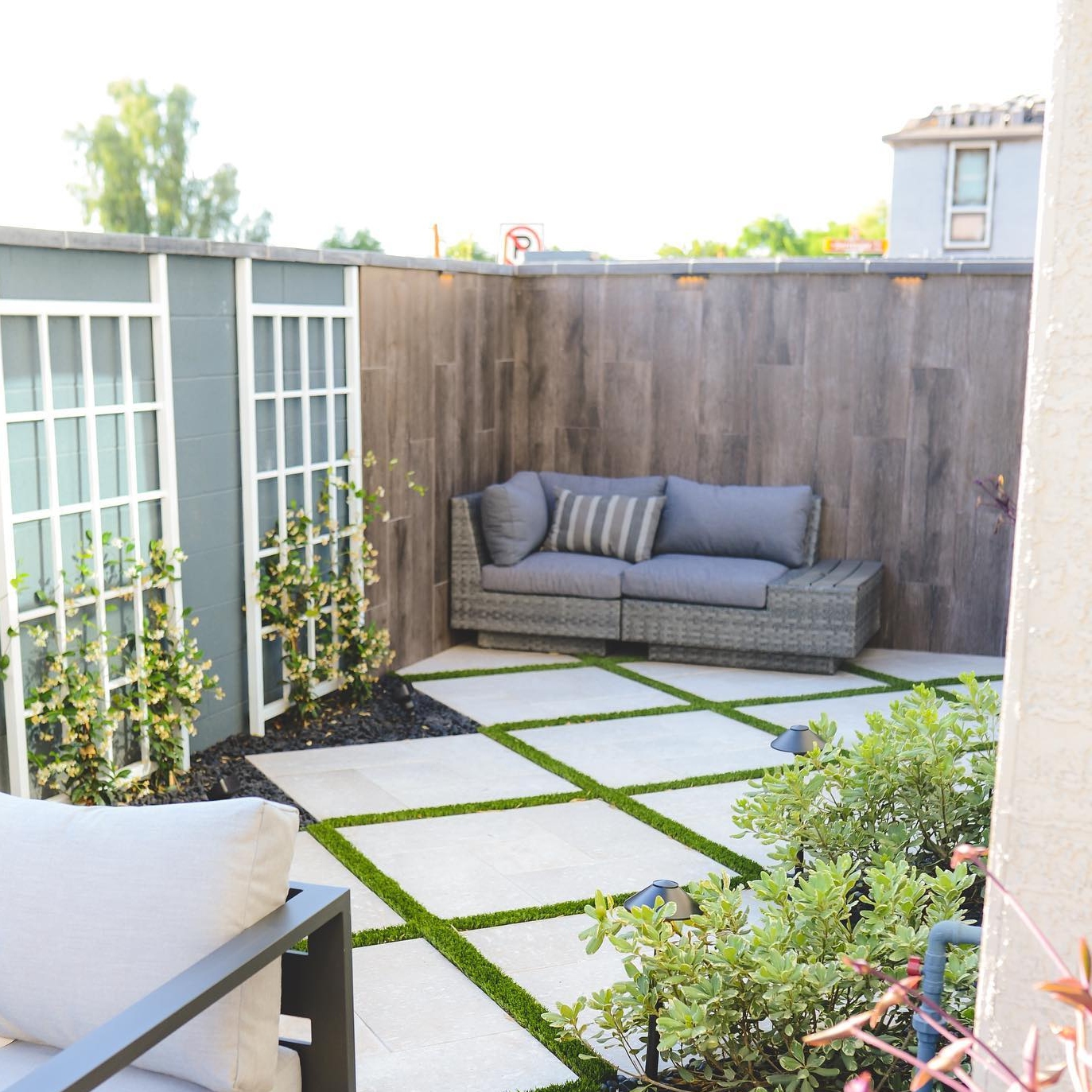 When you're a do-it-yourselfer, having only a small space to work with can actually be a blessing — especially when you're working with garden rocks, pavers, and other hardscaping elements. Depending on how much preparation one needs to do to clear out the area, creating a rock garden in a small area can easily be completed in an afternoon.
Make sure the garden area is flat, then assemble pavers in an eye-catching, diagonal pattern, leaving spaces to fill in with either smaller pebbles or, if desired, a non-invasive ground cover. Mount a permanent trellis or two and take advantage of vertical space to grow vining flowers such as clematis or climbing roses, then add some comfortable all-weather furniture. It may take some time for the plants to grow, but your work is done!
Garden Rocks Elevate Your Other Decorative Elements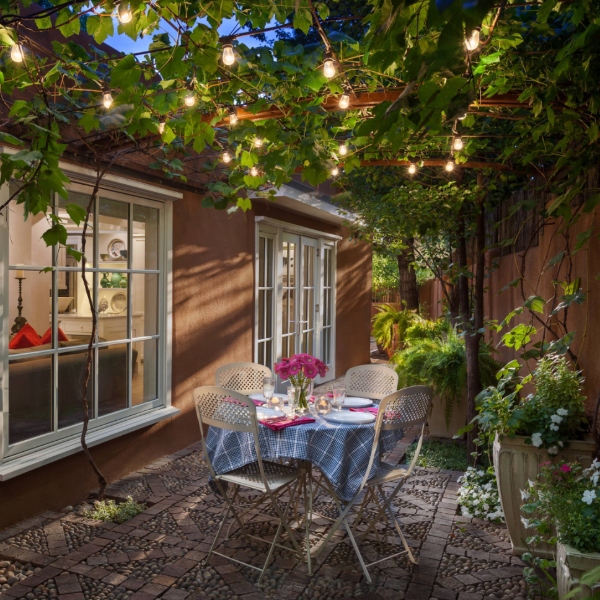 With a creative assembly of cobbles, pebbles, and other garden rocks you can design a charming oasis even in the most modest spaces. The trick is to take advantage of every dimension — not just the ground area, but also the sides and even the area overhead. Fill it with your favorite things, such as small water features, fire pits, birdbaths, lounge chairs, or patio furniture; it all looks more refined with the pebbles underfoot to tie it all together.
During the day, the light filters through a vine-covered pergola casting dappled sun and shadows on the old-world, geometrically arranged stones of the patio. As the sun goes down, it's accented by delicate outdoor string lights. Despite all of this beauty, the hardscaping might be your favorite part — and it's also the easiest part to maintain.
In small outdoor living spaces such as gardens, patios, and courtyards, the right hardscaping can make all the difference. Designing these areas goes much further than just putting down some pavers or scattering some gravel. With so many types of garden rocks available, there's no end to the unique designs you can create.