Outdoor Oasis: Choosing Between Travertine Tile And Slate Tile For Your Patio
March 13, 2017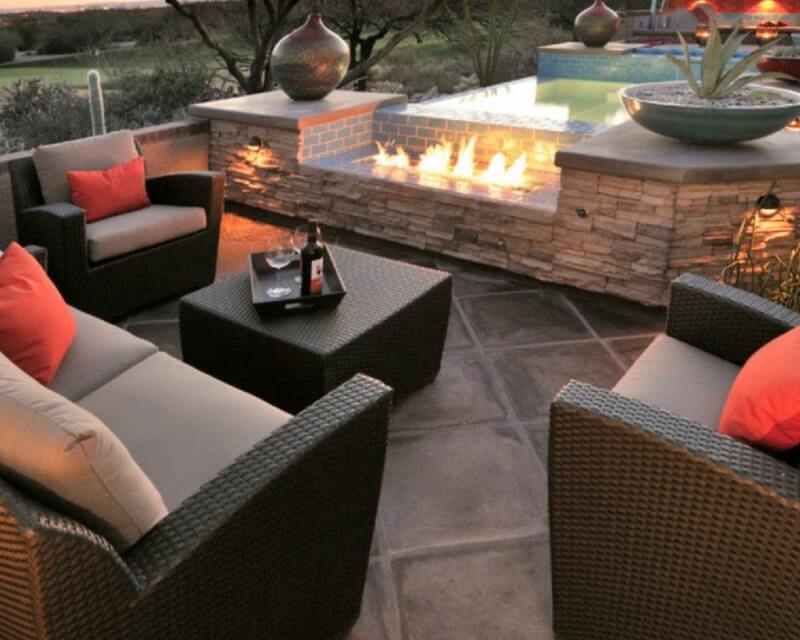 (Photo Credit: Houzz)
When it's time for a patio makeover, the options can be overwhelming – and one of the toughest may be your choice of pavers. Travertine Tile and Slate Tile are the most popular natural stone tile pavers for outdoor use, as they are both beautiful and elegant, and fit well with most styles of décor and landscaping. But choose you must, so here are some things to consider while you research.
Color Scheme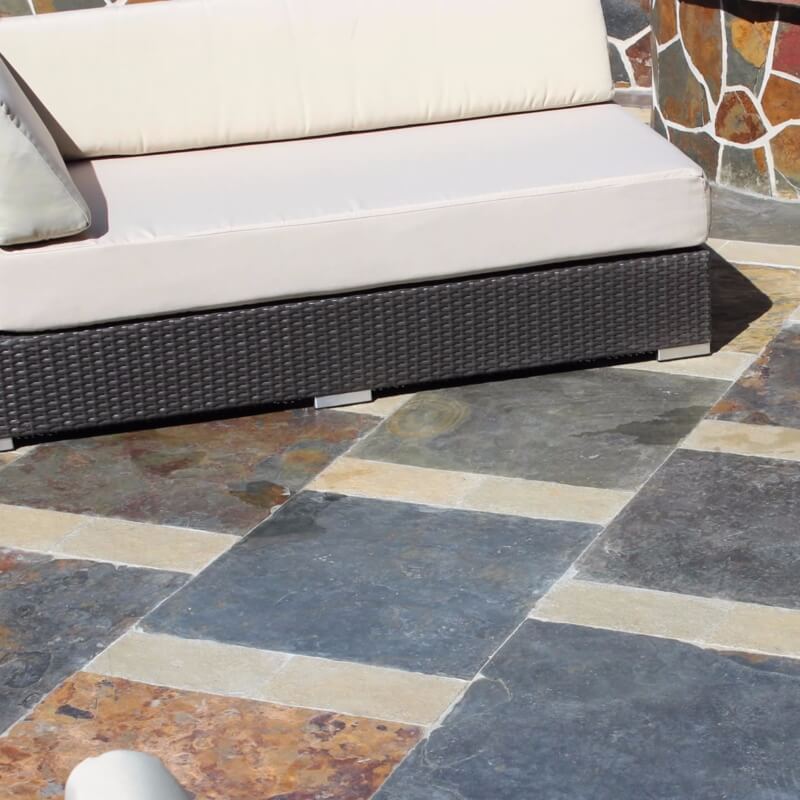 Featured: California Gold Slate
Perhaps the first thing you notice when browsing MSI's selection of pavers is the color. While both slate tile and travertine tile have a wide range of colors and variation, travertine tiles are generally paler, neutral shades of gray, taupe, cream, and beige with subtle variation. Slate tiles range from light ivory all the way to a deep, charcoal gray, and everything in between.
California Gold Slate is a good example of this, hitting tones of rust-orange and brown in dramatic natural patterning. You'll want to consider your existing hardscape and your home's exterior, and choose a color that matches your décor and personal style.
Finishes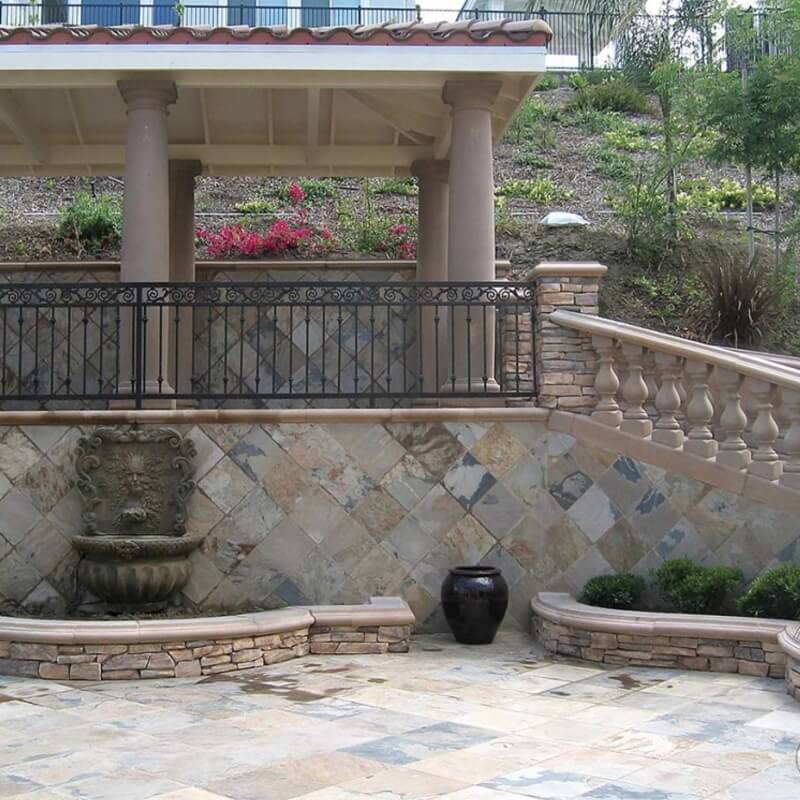 Featured: Autumn Slate
Both slate and travertine pavers are available in a variety of finishes – honed, tumbled, or brushed. Slate tiles may also be gauged, meaning that their natural split-face texture remains intact. Autumn Slate features a richly contrasted variation, which is augmented by the gauged texture. Travertine pavers may be honed for a classic look, or tumbled for a more rustic style.
Sizes and Patterns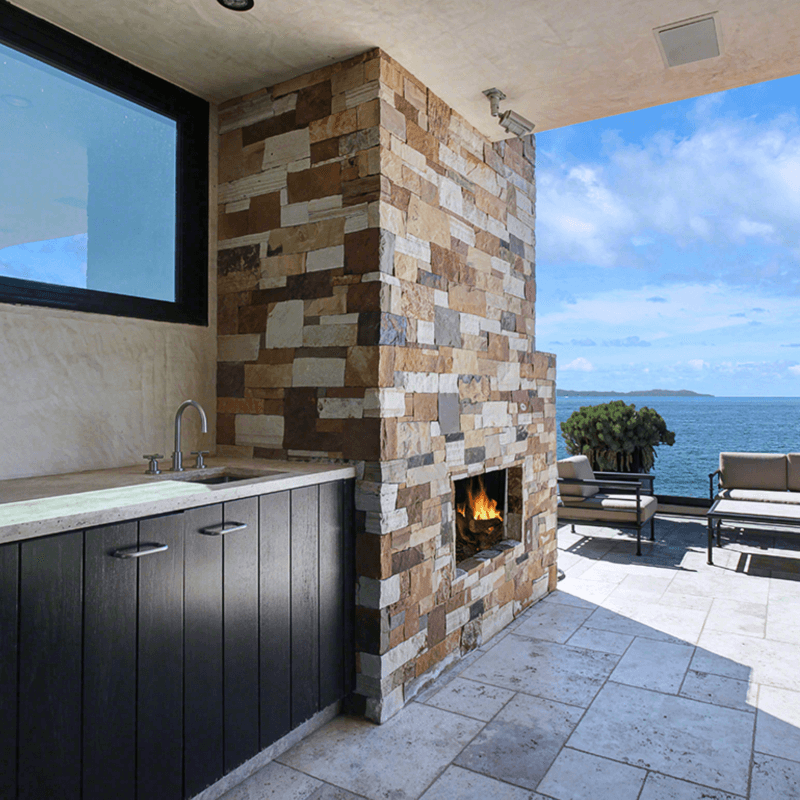 Featured: Coffee Travertine
Both slate and travertine tile are available in many different sizes, including random flagstones, which lend themselves to a variety of creative pattern installations. The Versailles pattern, as shown here with Coffee Travertine, continues to be extremely popular.
Design Aesthetic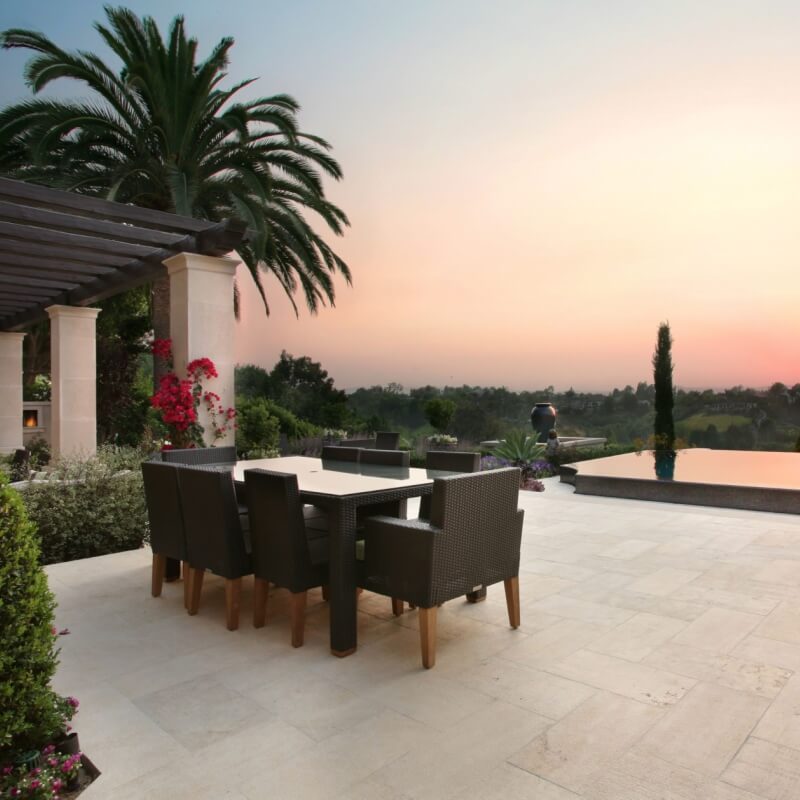 Get this look with MSI's Mocha Travertine Pavers (Photo Credit: Houzz)
Will your outdoor living space be a formal, elegant design, or are you planning a patio for casual weekend barbecues? Your choice of paver depends upon that aesthetic. Although slate pavers are available in staid, matte finishes with low variation, most classic or sleek contemporary designs call for stately travertine tile, such as this upscale courtyard in Mocha Travertine Pavers.
Maintenance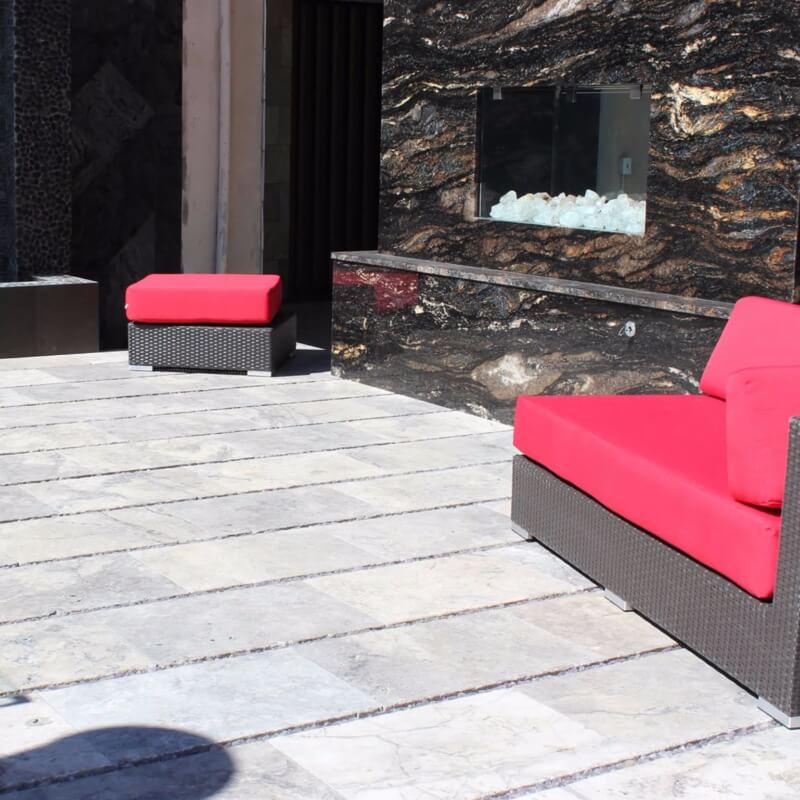 Featured: Silver Travertine
No matter which paver you choose, there will be some regular maintenance involved. Both slate and travertine flooring need to be sealed, but this is even more important for travertine, such as this lovely pale-gray Silver Travertine tile.
It has a porous texture that may be pitted from exposure to the elements. Light-colored natural stone is more likely to show stains, for example, from rusty patio furniture. If this is a concern, you may choose a slate which already includes shades of rust!
Your choice of paver, travertine or slate, depends on many factors such as your design aesthetic, your planned usage, and your creativity, just to name a few. Travertine is generally at home in a more formal, minimalist design while slate is more "fun loving" and dramatic – although there are certainly exceptions! Be assured, however, that no matter which material you select, MSI's pavers are always a good choice to add timeless beauty to your hardscape.