Affordable Ceramic Wood Tile That Looks Expensive
December 27, 2017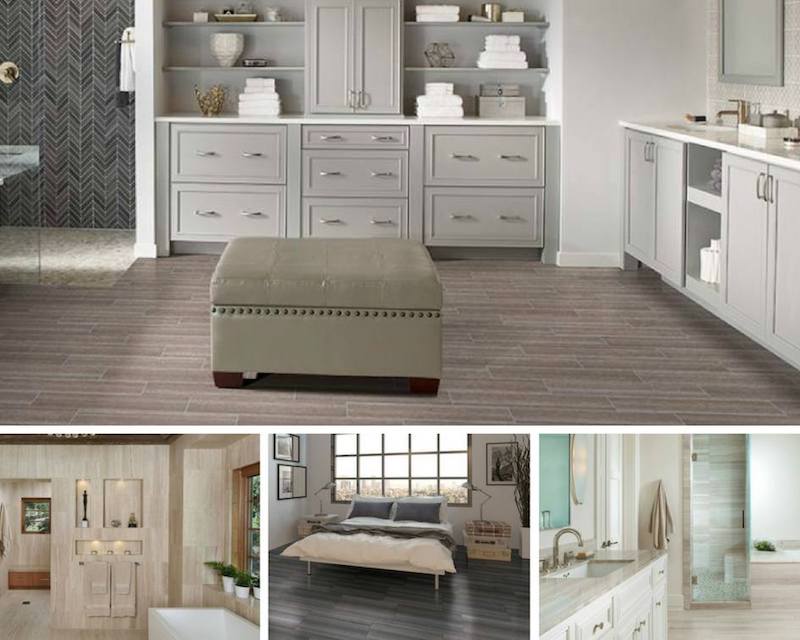 Everyone likes to save money, yet nobody wants their remodel to look like they pinched pennies! And while it can sometimes be a challenge to stay on budget, one key way you can create a design that only looks expensive is by installing ceramic wood tile.
With MSI's Turin Ceramic Tile Collection, your completed design won't end up looking like you cut corners; in fact, guests will probably think you really splurged…and we won't tell! This collection of neutral wood-look tiles offers an upscale canvas for the rest of the room, giving your home a modern but luxurious appearance. But don't take our word for it—go ahead and take a look at some of these affordable beauties!
Nero Turin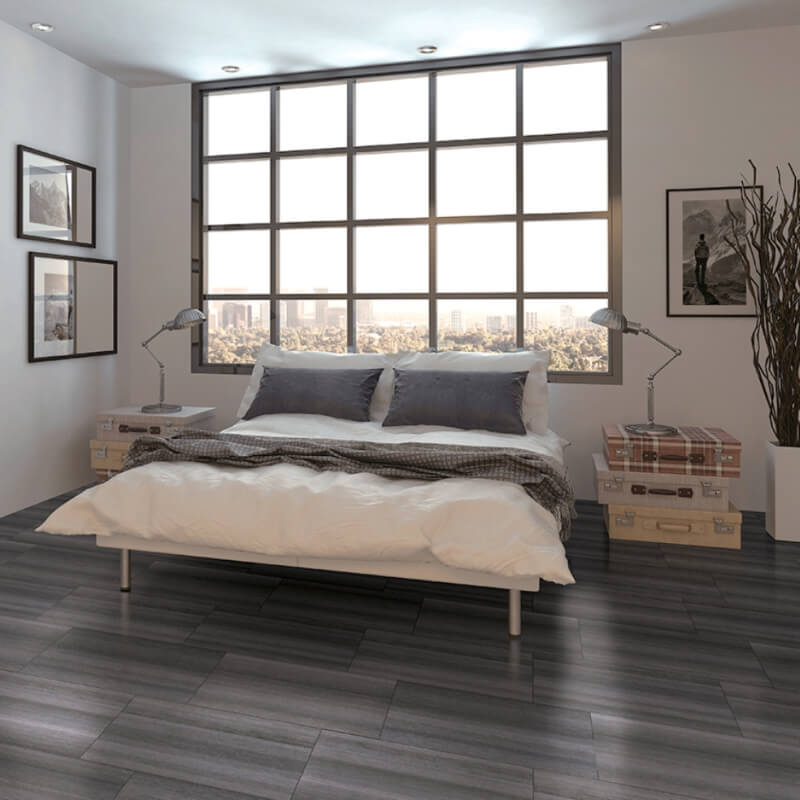 Featured: Nero Turin Ceramic Wood-Look Tile
Ditch the dated carpet and high maintenance hardwood; instead, install wood tile flooring in the bedroom. Nero Turin Ceramic Wood-Look Tile features wood-like grain in various gray hues. This tile comes in both narrow 6x24 planks and wide 12x24 rectangular tiles.
This modern minimalist bedroom features the larger format tile in a staggered layout, creating a patterned look that looks similar to a natural stone. With a clean and crisp design throughout this room, the focus is on these fabulous floors and, of course, that amazing city view!
Taupe Turin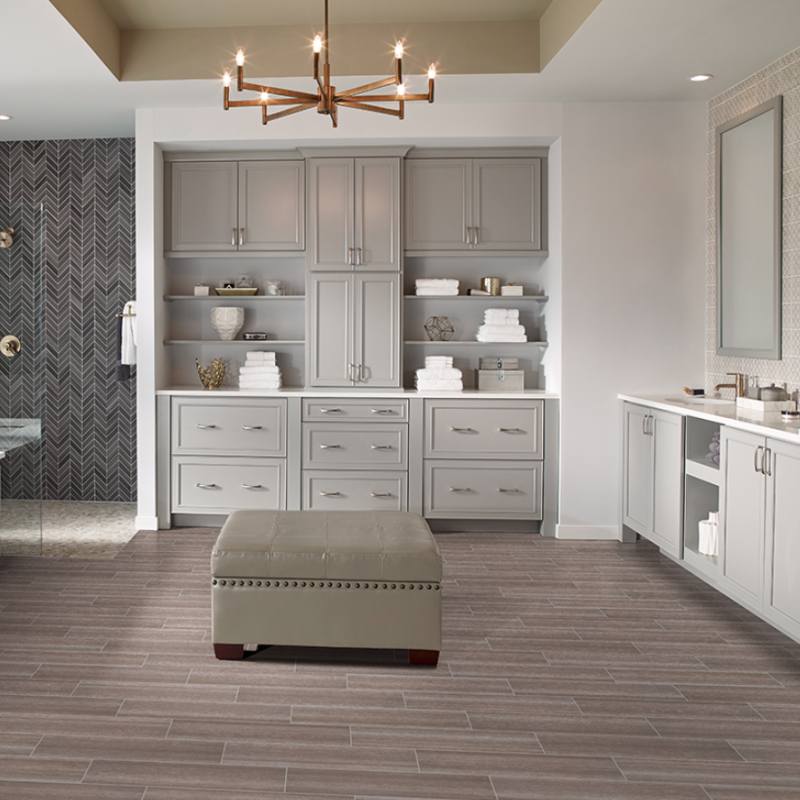 Featured: Taupe Turin Ceramic Wood-Look Tile
Wood-look tile is an excellent option for the bathroom because you won't have to worry about the inevitable effects of moisture on natural hardwood. Taupe Turin Ceramic Wood-Look Tile includes light and dark taupes, with soft streaks reminiscent of whitewashing. This master retreat oozes elegance and sophistication, and the ceramic tile floors are just another element that makes this room look like a high-end design with a high-end price tag!
Grigio Turin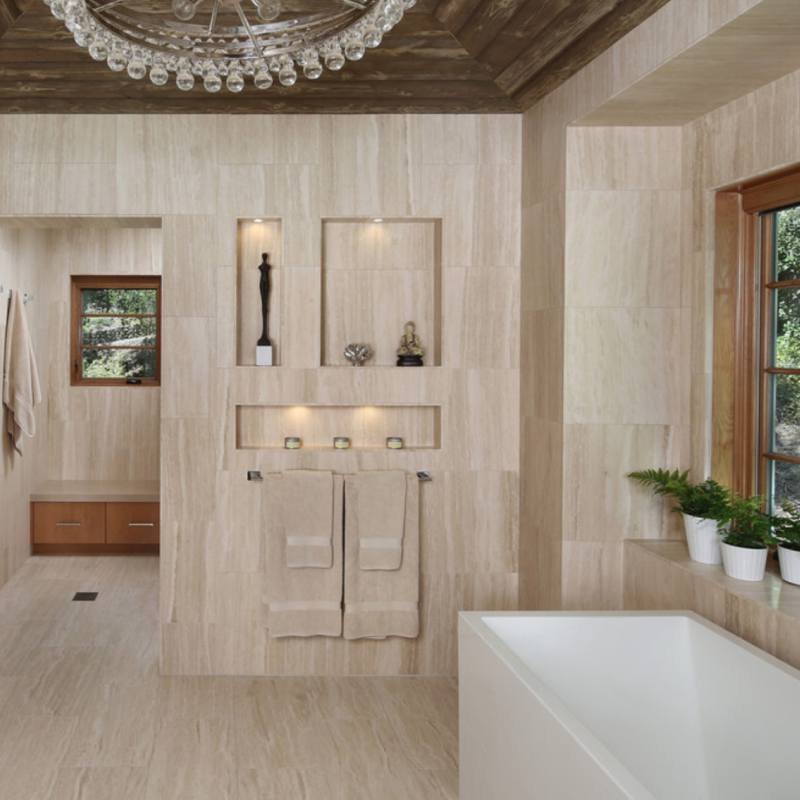 Recreate this look with MSI's Grigio Turin Ceramic Wood-Look Tile (Photo Credit: Houzz)
This homeowner took their wood-look tile to the next level by installing it on every surface in the bathroom except the ceiling! Although adding this much natural stone to a space might break the bank, opting for ceramic tile instead makes it a cost-effective option.
Even though tile can be cold to the touch, the soft creams, beiges, and grays in Grigio Turin Ceramic Wood-Look Tile adds warmth and a sense of calm to the space. Ceramic is also a cinch to clean with a few drops of mild detergent in water and a rag. Or, if you prefer to be as eco-friendly as possible, you can ditch the detergent for a water and vinegar spray. Dust is easily kept at bay by sweeping or vacuuming the floors.
Bianco Turin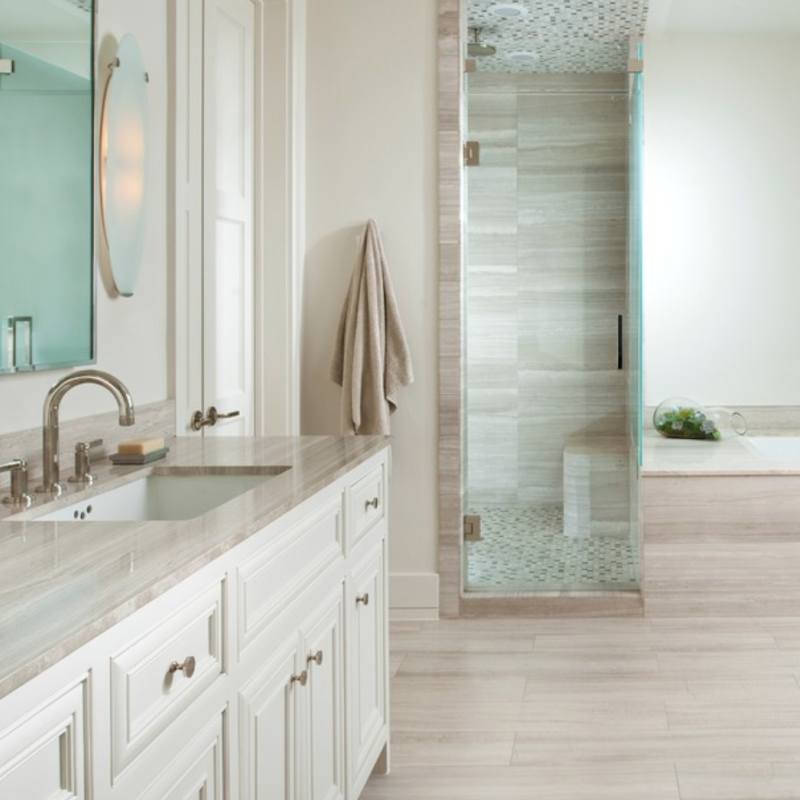 Get this look with MSI's Bianco Turin Ceramic Wood-Look Tile (Photo Credit: Houzz)
One of the beauties of choosing affordable ceramic tile is that it allows you to splurge on other items, such as a luxurious countertop or spa-like shower. Ceramic also coordinates well with other products from MSI. Here, Bianco Turin Ceramic Wood-Look Tile includes subtle cream and beige wood grains that keep this contemporary space light and bright. And since bathrooms are expensive to renovate, you can rest assured knowing that these durable tiles will look great for years to come.
If these designs haven't quite convinced you to opt for wood look tile for your remodel, why go ahead and weigh the pros and cons of ceramic tile. If not for the low cost, you might be swayed because of its sturdy, hygienic, and low-maintenance qualities. With the Turin Ceramic Tile Collection from MSI, you can have the modern design you've always dreamed of, all at a price you can afford.
READ MORE ABOUT WOOD LOOK TILE:
Surprise – It's Wood Look Tile!
Help For Deciding Which Wood-Look Porcelain Tile to Use
Budget-Friendly Ceramic Wood Tile That Looks Expensive
Nailing the Wood Tile Look In the Bathroom