Budget-Friendly Ceramic Wood Tile That Looks Expensive
February 15, 2018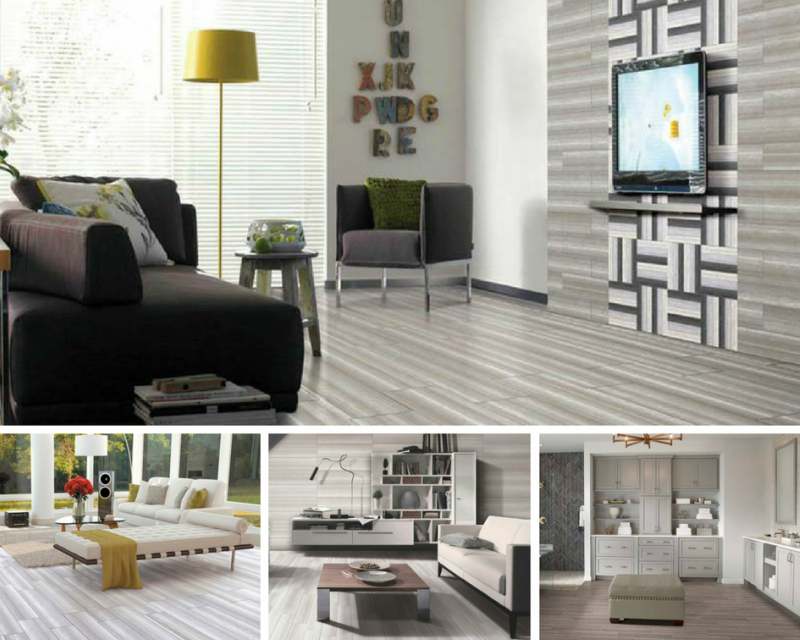 The words "budget-friendly" don't typically inspire visions of beautiful, trendy surface materials, but the Turin Ceramic Tile Collection from MSI is just that. This ceramic tile has the look of wood, while also remaining durable and chic. Plus, it comes in four different colorways, making it easy to stick to your budget without sacrificing style.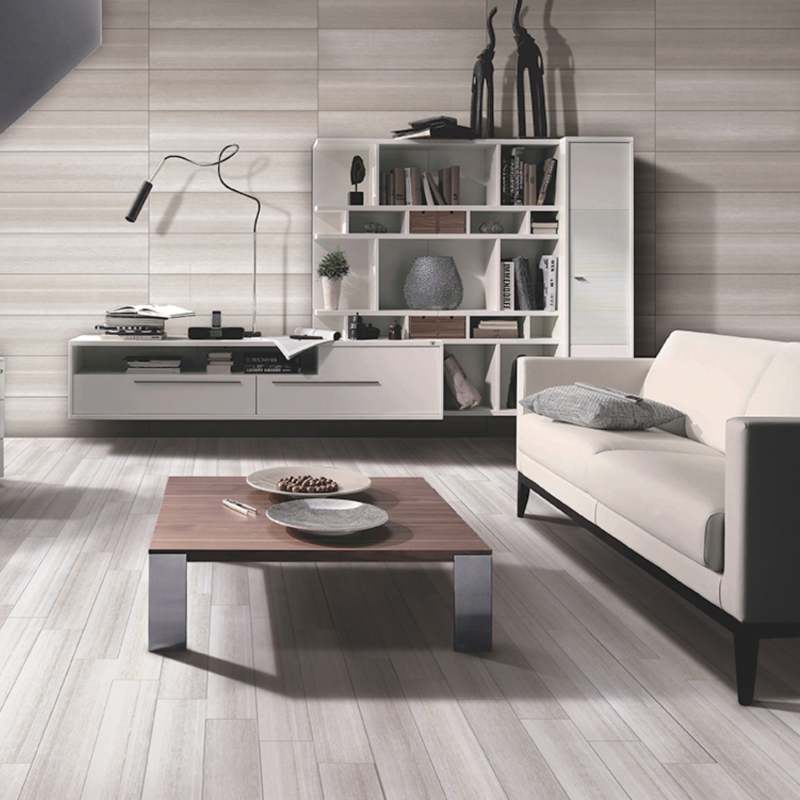 Featured: Bianco Turin Ceramic
It would be amazing to have your pick of any material on the market, but the reality is, most homeowners have a budget to consider. With the new Turin collection, you don't have to look or feel like you're cutting corners. In fact, with options like Bianco Turin Ceramic wood-look tile, it will look like you splurged! This soft white tile features a pattern of cream and beige wood grain that looks elegant in both contemporary or traditional interiors.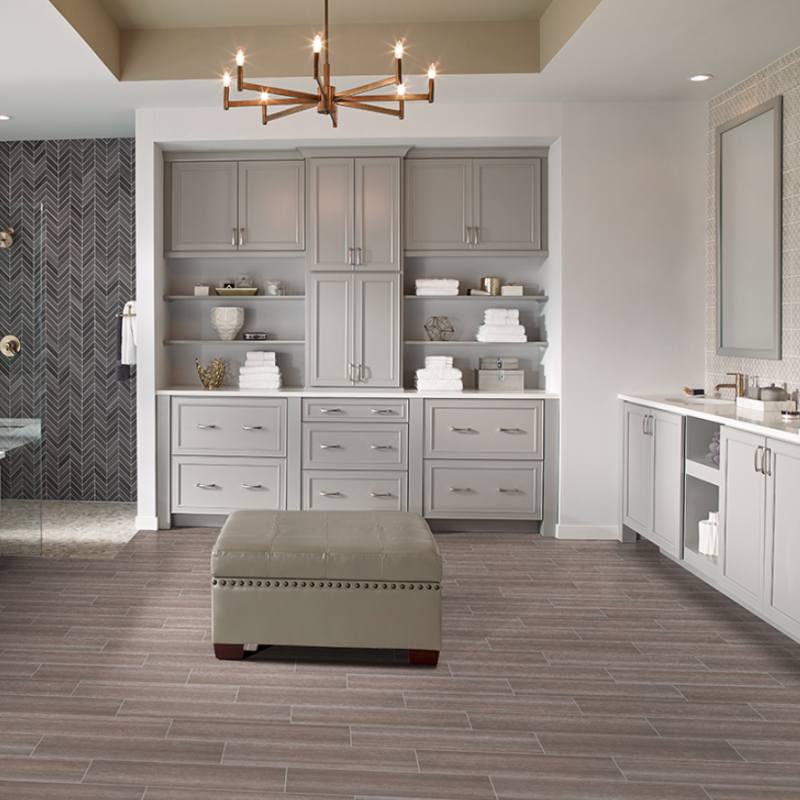 Featured: Taupe Turin Ceramic
Ceramic tile isn't just about affordability though, it's also a smart buy. This tough and timeless material stands up to daily wear and tear without fading or cracking, and will hold its value over years of use. Unlike real wood, ceramic wood tile is also suitable for wet areas such as laundry rooms or mudrooms, and even this luxurious bathroom featuring rich Taupe Turin Ceramic tile.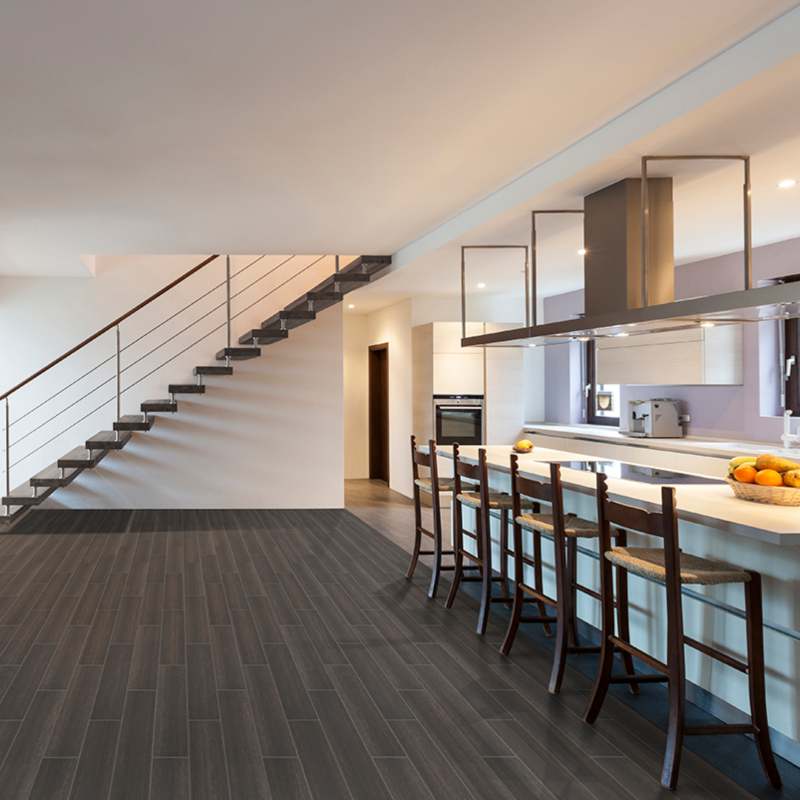 Featured: Nero Turin Ceramic
If you're remodeling to resell your home, then forget cheap alternatives like linoleum or vinyl. Ceramic tile flooring is infinitely more attractive than those other options because prospective buyers know it will outlast and outperform, as well as being beautiful to look at.
You could never get the same effect with linoleum in this sleek kitchen as you do with the Nero Turin Ceramic tile flooring shown here. This on-trend coffee brown tile has light and dark charcoal accents that create a pleasing flow across your floors or walls.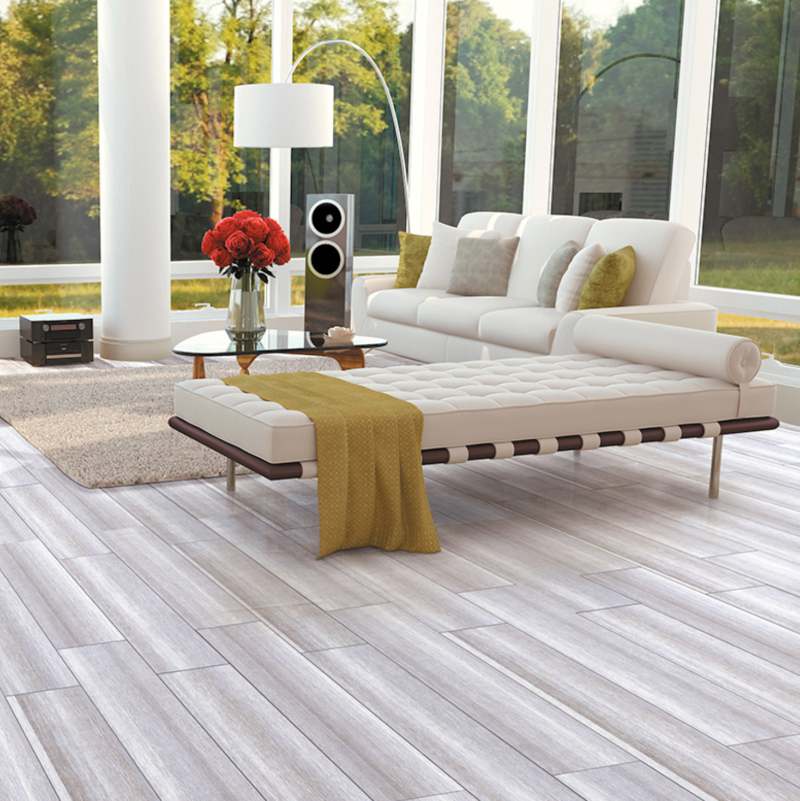 Featured: Grigio Turin Ceramic
Creating a cost-effective and cohesive look has never been easier thanks to the Turin collection. The neutral color palette of these tiles allow you to mix and match with other coordinating materials, and the two sizes offered allow you to cover several different areas with ease.
The soft grey, beige, and cream colors in Grigio Turin Ceramic would blend effortlessly with a wide variety of other tiles or natural stone slabs. Some of the tiles in this collection would even look great together, such as Turin Grigio and the slightly lighter Turin Bianco. The options are endless, attractive, and better yet, affordable!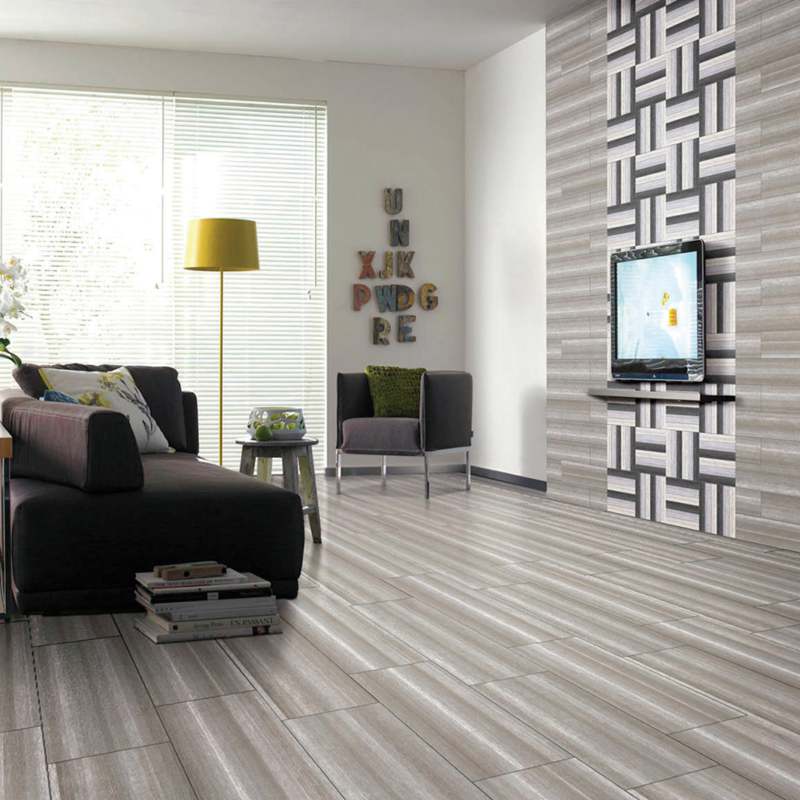 Featured: Taupe Turin Ceramic
The Turin Ceramic Collection is not only durable and beautiful, but a budget-friendly option as well, making this a no-brainer for your next project. Read on for more ways to increase your home's value on a budget.
READ MORE ABOUT WOOD LOOK TILE:
Surprise – It's Wood Look Tile!
Help For Deciding Which Wood-Look Porcelain Tile to Use
Affordable Ceramic Wood Tile That Looks Expensive
Nailing the Wood Tile Look In the Bathroom