Marble-Look Quartz Dominates Home Remodels – Here'S Why
January 06, 2019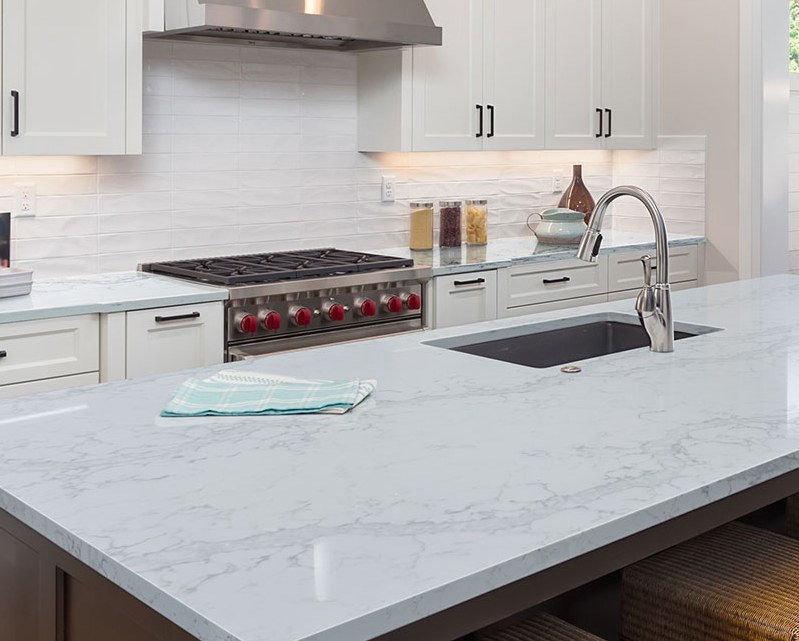 While you might be dreaming about running your fingertips along the smooth surface of your new marble countertop, you probably haven't thought about the worries and realities that come with the natural stone. That's why many homeowners like you are turning to marble-look quartz instead.
Not only does it capture the similar natural beauty and elegance of real marble, but it also offers low-maintenance benefits, too. Not to mention that it can be easier on the budget. If you plan on upgrading your kitchen or bathroom, then you'll want to check out these reasons why the engineered countertop is currently dominating the home remodeling industry.
Beautiful, Consistent Looks
While some might love the look of marble, they might not necessarily be lovers of the stone. The natural veining created by Mother Nature is beautiful, but it's also very unpredictable. You might fall in love with part of the pattern but not the design of the entire slab.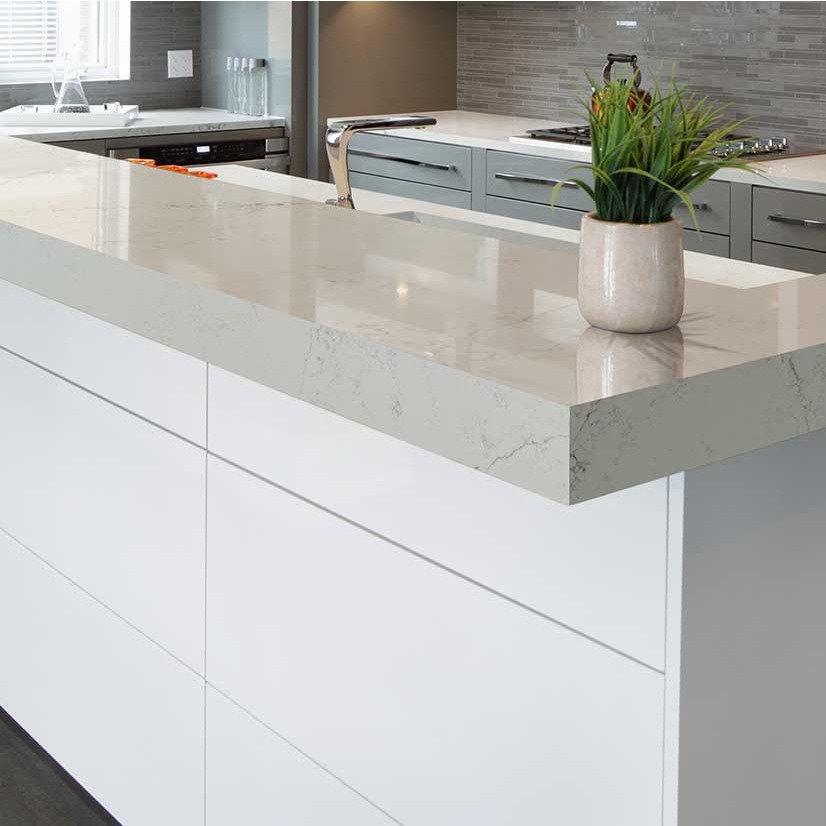 Featured: Alabaster White
But when it comes to mimicking the realistic nature of marble, quartz can do it all! From the crisp whites or soft neutral backgrounds to the subtle or dramatic through-body veining, you'll have a wider range of quartz countertop colors and patterns to pick from than what you would with marble. Also, some might have an ideal marble look that doesn't even exist in nature, but quartz allows the option to create a realistic or fantasy-inspired version. While the designs are varied, they're also consistent, so there won't be any surprises here that could become a costly mistake! The quartz countertop slab will look just like the sample you selected.
Really Low Maintenance
Marble countertops carry a reputation of being a regal stone, but the high-end products, in this case, mean high maintenance. Many don't want a lifelong commitment of extra care. It's important to avoid water splashes or acidic food spills so that they don't leave spots or damage your soft, porous surface. It also needs to be sealed and resealed often, sometimes every few months.
On the other hand, quartz provides the simplicity of almost no maintenance. Taking care of quartz countertops is easy because you don't need any special cleaners or have to regularly reseal your surface like you would with marble. Instead, you just need a soft sponge and some soapy warm water to keep your durable countertop in excellent shape. The non-porous counter also resists scratches and stains, and it's also a safer option because it won't harbor bacteria.
Now you know some of the reasons why homeowners are choosing marble look quartz instead of just using real marble for their home remodels. It's one of the easiest ways to get the desired stone style but with very little upkeep, and it's a more affordable option for a stunning countertop that will last for many years to come.
Read More About Quartz in Natural Stone and Marble Looks:
Beautiful Marble Look Quartz Countertops
Is Quartz More Expensive Than Marble?
Marble Look Quartz Countertops
Marble Inspired Quartz Countertops
Are Quartz Countertops Really More Expensive Than Marble?
Best Marble Slab Alternatives in Quartz Countertops
Thinking About Marble Consider a Quartz Countertop First
Quartz Countertops That Look Like Marble
Indulge In Luxurious Marble Looks With Natural Quartz Countertops
Make A Stunning Statement With Savoy Marble-Look Porcelain Tile