Update Your Kitchen Or Bath With An Affordable Ceramic Tile Backsplash
February 17, 2020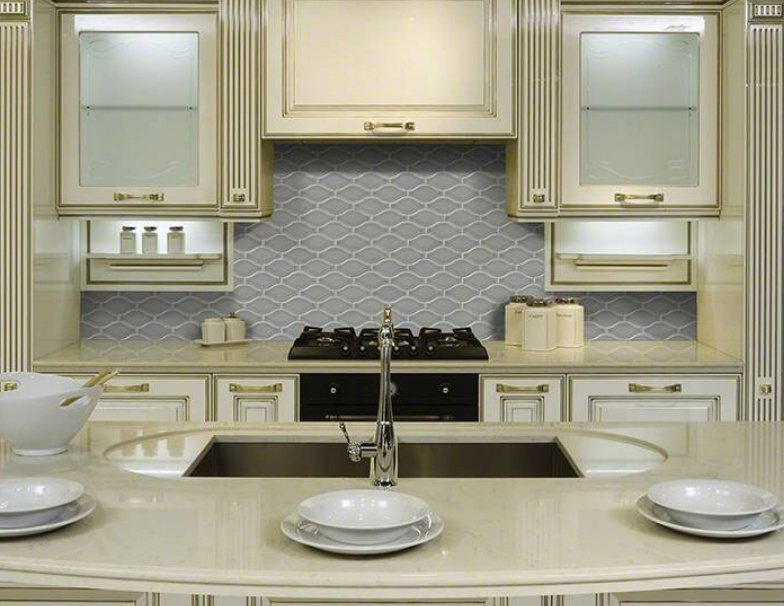 Staring at your kitchen or bathroom and feeling the itch to do a little makeover? Instead of overhauling the entire space, why not add a ceramic tile backsplash instead?
Affordable, quick to install and packed with personality, ceramic tile backsplashes add a ton of style and functionality to your room. In addition to looking great, they also protect your surfaces from the inevitable splashes and spills that these rooms are bound to encounter.
Looking to amplify your home by adding a glossy, three-dimensional look you simply can't achieve with flat paint? We've got you covered. Read on to learn why ceramic tiles are the answer, and how you can use them to achieve the look you want.
Benefits of Ceramic Tile
You could spend your precious time and dollars trying to dress up your space with luxury, fine-lacquer paints that promise to add sheen and dimension. However, not even the most premium ones can mimic the look of ceramic tile.
When installed as a backsplash in your kitchen or bath, this modern tile offers years of beauty. It's also a practical and affordable way to prevent water damage from occurring. This way, you can cook, bathe and play with confidence, assured that your backsplash will absorb the brunt of the impact and wipe down easily.
Although it's most affordable of all our tile materials, ceramic tile doesn't cut corners. It looks stunning, offers excellent durability and comes in a range of eye-catching designs that cater to any personal style.
Trending Styles for Inspiration
Looking for a little inspiration as you plan your new construction or remodel? Let's take a look at what's trending in ceramic tile design!
Glossy Subway Tiles
Ceramic subway backsplash tiles are as classic and timeless as they come.
For years, they've helped homeowners breathe new life into their spaces and achieve a clean, streamlined look. Our 3x6 Almond Glossy Subway Tiles add instant warmth to walls and counters, pairing well with other finishes, including natural stone slabs.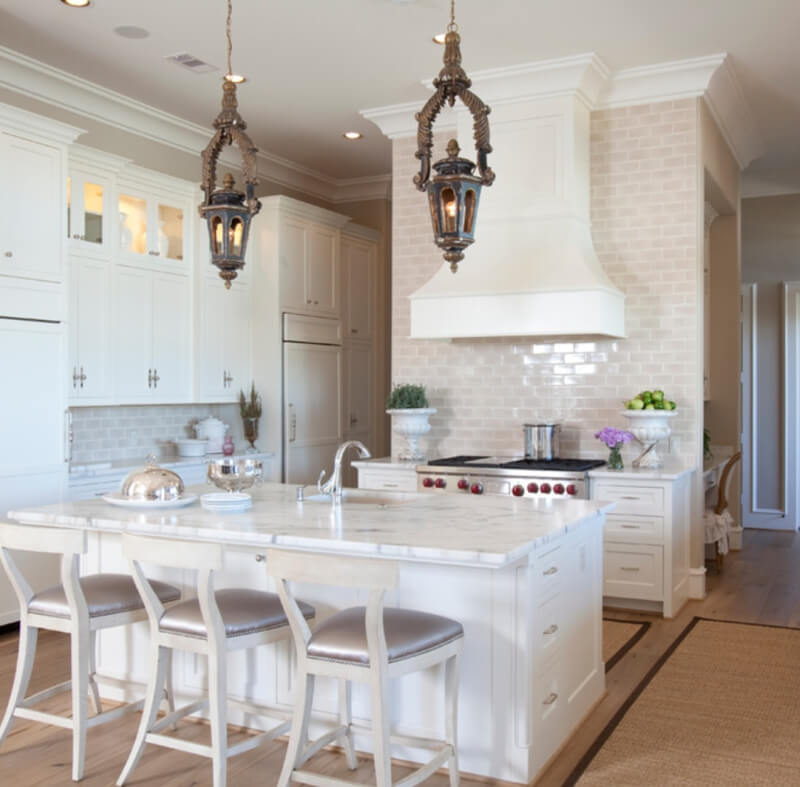 3x6 Almond Glossy Subway Tiles
Photo Credit: Houzz
Geometric Patterns
Who says your wall tile has to be boring? We love the flair and personality that geometric tiles can add!
Looking to make a dramatic impression? Install our Kenzzi Dekora ceramic tiles in your kitchen, bathroom, or laundry room! Crafted in Spain, they make a grand statement while also acting as a surprising neutral when combined with other slabs and tiles.

Kenzzi Dekora
Fun Textures
Ceramic tiles don't just look three-dimensional. They can incorporate real textures that add visual interest without being too distracting.
Take our Dymo Wavy White tiles, for instance. These large-format ceramic tiles feature contemporary an array of wavy lines and look right at home in vertical installations such as backsplashes and shower surrounds!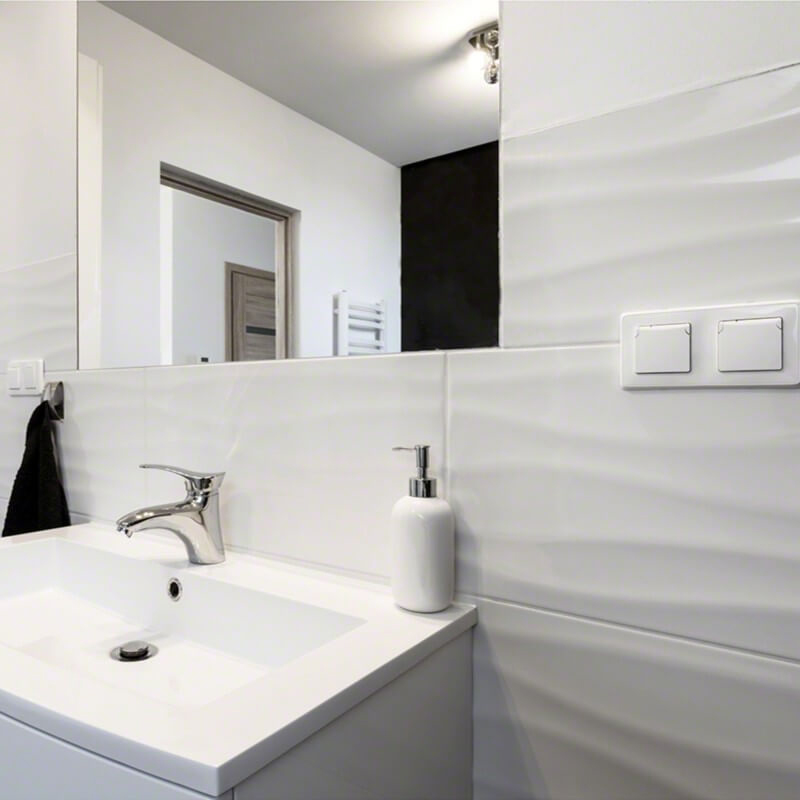 Dymo Wavy White
Classic Shapes
Love the look of glass arabesque tile, but need an economical, functional alternative?
Our Antique White Arabesque tile offers the same pattern, but in a gorgeous ceramic material. Install these as a backsplash to add a special Moroccan touch to any space!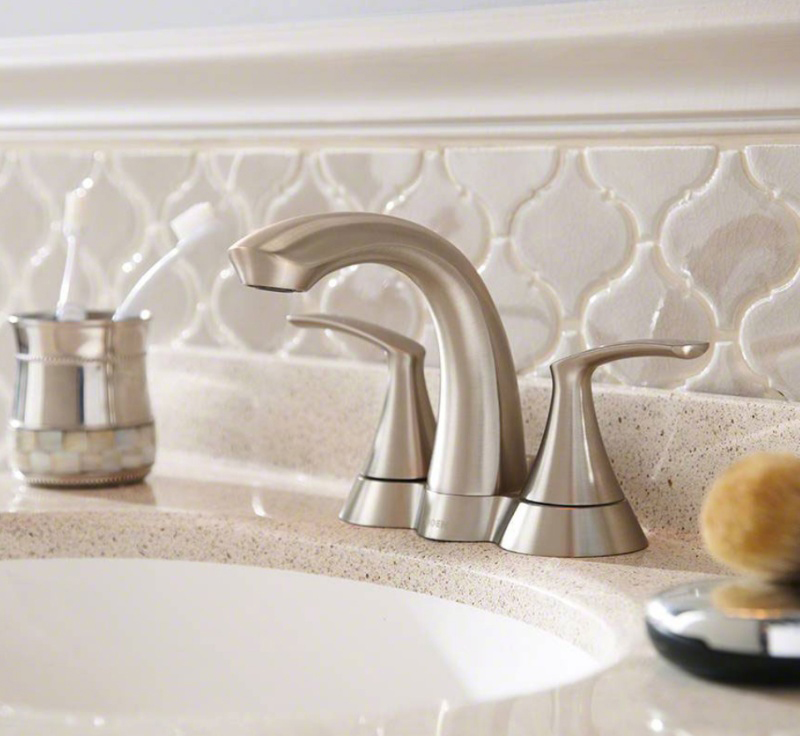 Antique White Arabesque
Beachy Vibes
When you install a beachy ceramic backsplash, every day can feel like a vacation!
Our White Glossy Fish Scale Mosaic wall tile is understated and soothing while still adding the perfect coastal touch. Want to make the scales a little more dramatic? Use a darker grout color to contrast with the base color!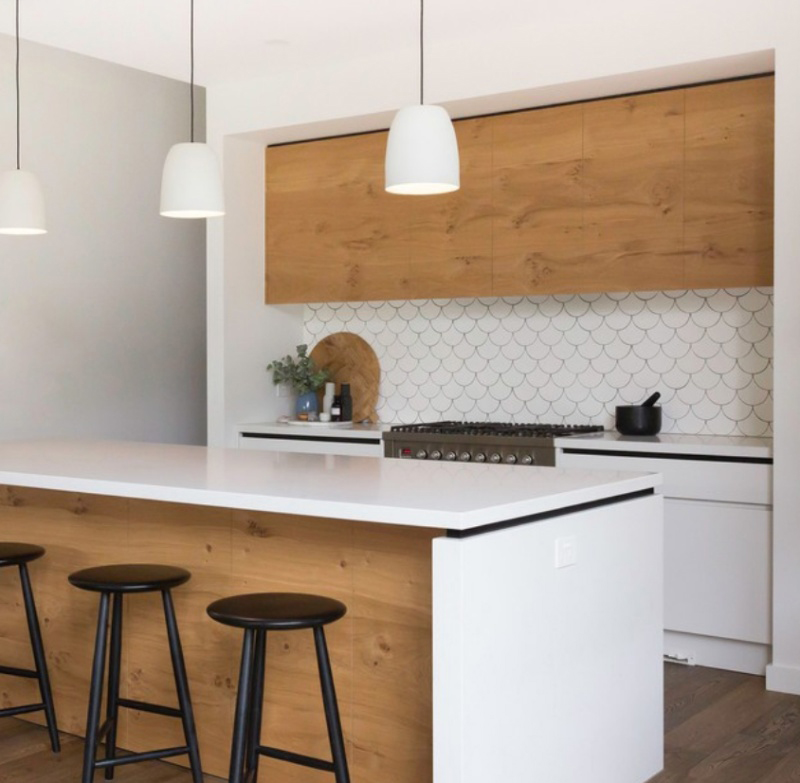 White Glossy Fish Scale Mosaic
Photo Credit: Houzz
Stand Out With a Ceramic Tile Backsplash
Ready to turn heads for all the right reasons?
A ceramic tile backsplash is an easy and effective way to incorporate colors, patterns and daring new designs into your kitchen, bathroom and more. Get started by trying out these looks and more with our room visualizer tools!
READ MORE ABOUT MSI BACKSPLASH TILE
Unique 3d Backsplash Tiles For Kitchen And Bath
Visualize Luxury Vinyl Planks, Backsplash Tiles, And More With Our Bathroom Visualizer
Warm Wall Accents With Cool Metal Backsplash Tile
Which Cleansers Are Safe To Use On Inkjet Printed Backsplash Tile?