Warm Wall Accents With Cool Metal Backsplash Tile
May 20, 2019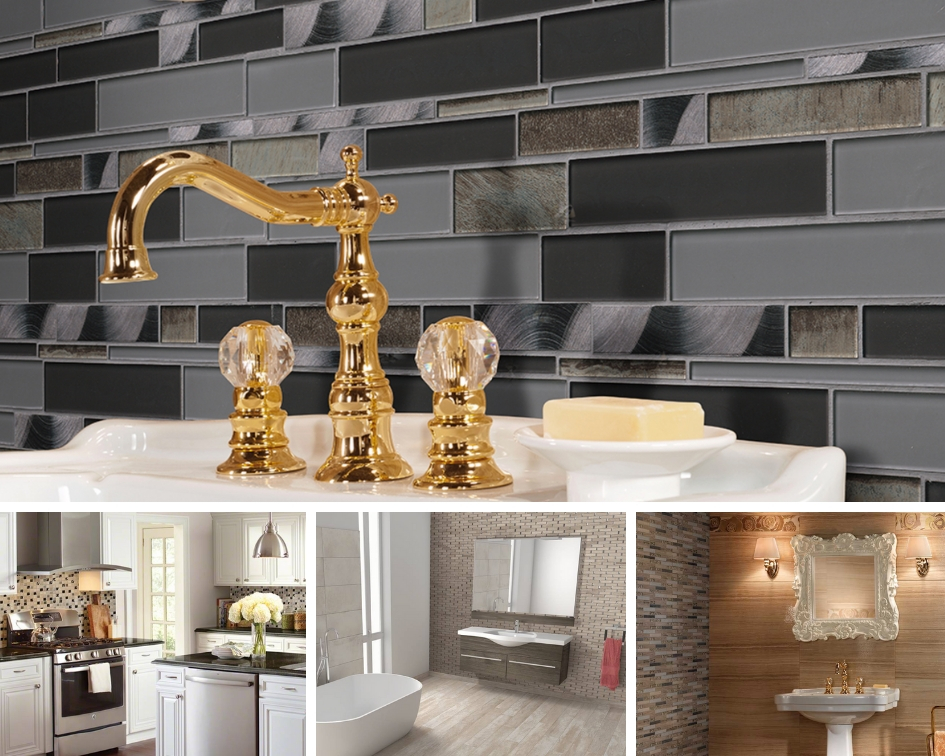 Without a doubt, choosing the right wall tile can alter the look, feel and energy of a room. Backsplash designs can enhance sophistication to important areas like the kitchen or bathroom in a variety of ways through a myriad of materials. Metal tile backsplash is often overlooked during this selection process and written off as "cold" or "sterile"—but what many fail to realize is metal wall tile can actually add an inviting warmth to a room, contradicting its widely accepted "cooling" effect.
Along with metal tile come a handful of advantages. Certainly it breaks from a traditional wall, providing a sleek and modern alternative to more conventional kitchen backsplash styles. It adds texture and nuance, far beyond what you can garner from simply painting a wall or covering it with art. Metal tile adds color to a space and even glimmers off natural and artificial light, making it unique and uplifting—frankly, miles away from cold and sterile, as many might imagine!
Metal backsplash has other advantages, too, such as the illusion of space. Through their natural reflective capability, they can make a space seem larger than what it really is. Metal tile is versatile, as well, since the colors are reflected in the actual tiles, so if you change your room up in terms of design—thankfully, your backsplash décor will fit right in. Additionally, metal tile is easy to clean—often with soap and water—and it's resistant to common damage, such as scratching, which makes it very cost effective and low maintenance, something that many value and appreciate.
Let's take a look at some of MSI's top metal backsplash designs to give you some ideas and possibilities!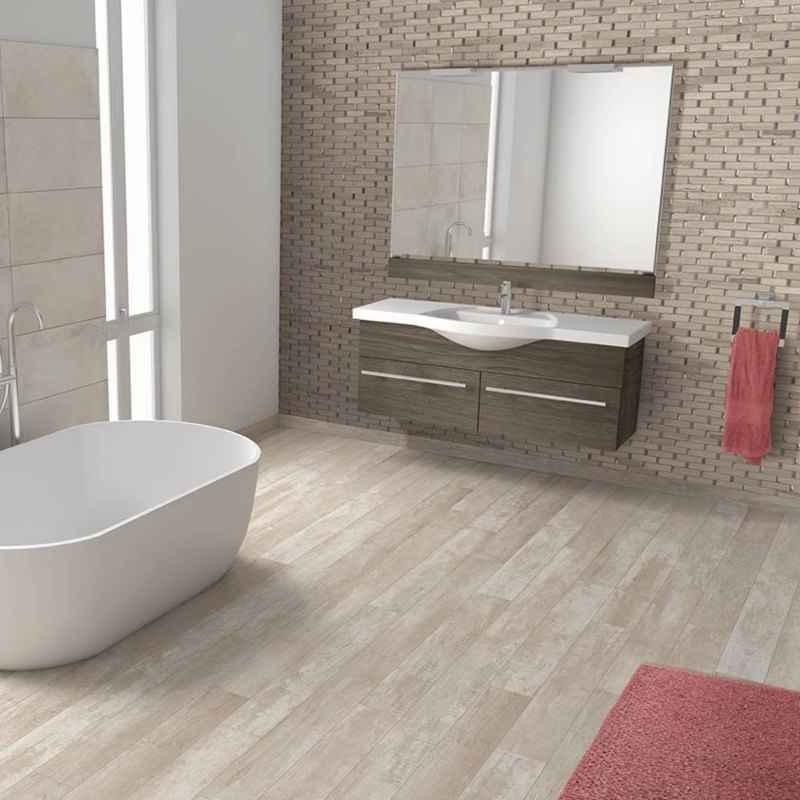 Featured: Stella Interlocking
Stella Interlocking is a design that integrates metal, glass and stone into an elegant gray and cream-colored brick pattern. Suitable for a variety of bathrooms and kitchens, it's easy to see how a matching sink or cupboard would go perfectly with this unique mosaic tile. The gray pops of shine and shimmer are sure to catch your eye and enhance any space.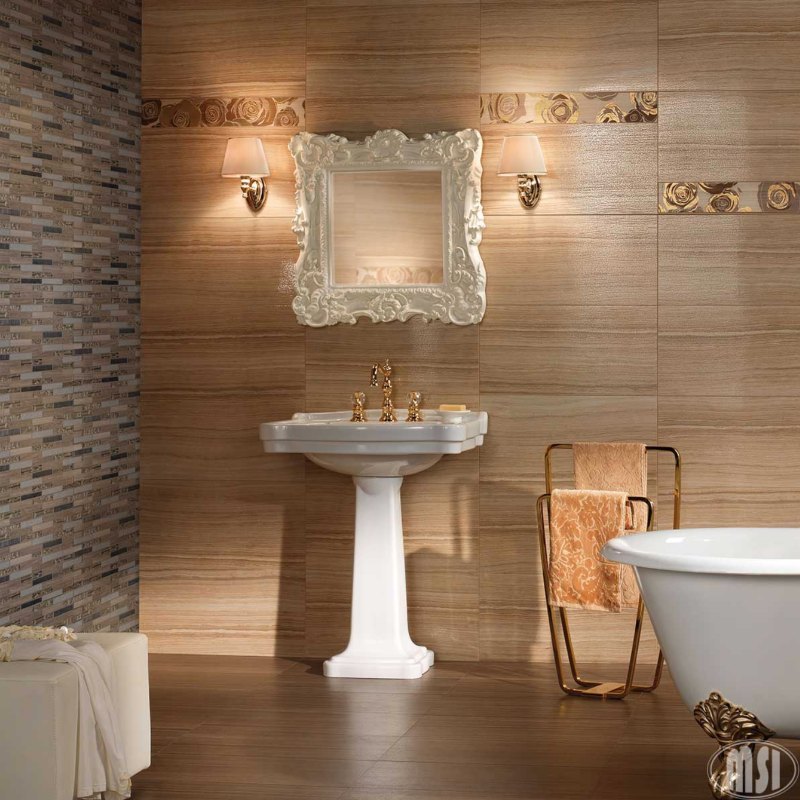 Featured: Diamante Brick
MSI's Diamante Brick is a mosaic tile composed of metal, glass and stone, ideal for kitchen and bathrooms and also for countertop and flooring purposes, too. Known for its modern décor, Diamante Brick consists of blacks and grays mixed with elegant variations of taupe. Thankfully, installation is hassle-free, as it comes in mesh-backed sheets.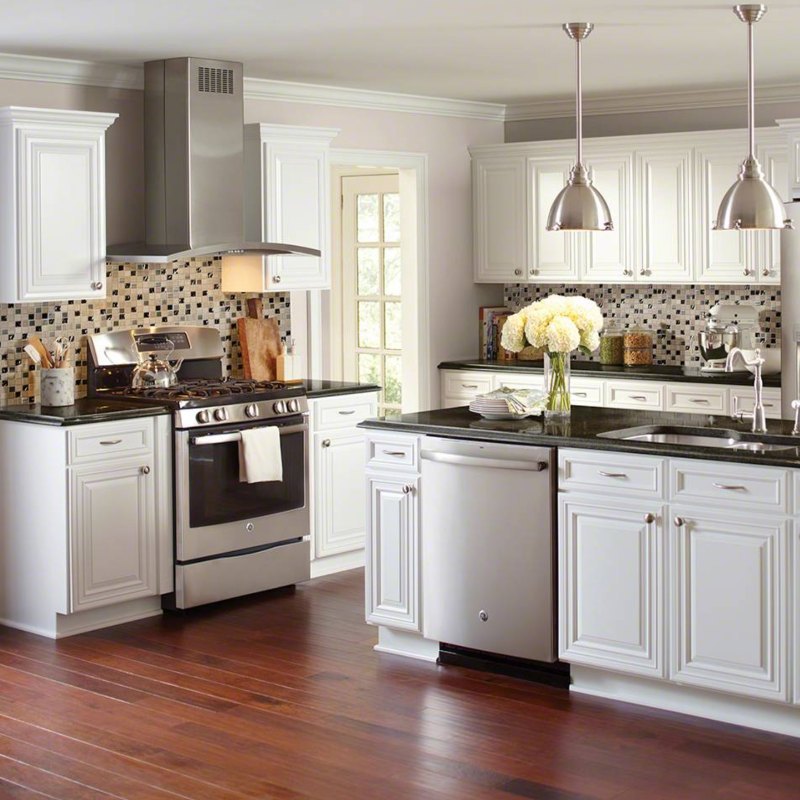 Featured: Castle Rock
Castle Rock is a premier pick, entailing cool metallic with warm beiges and dark grays, known to provide a pop of creative classiness to a kitchen or bathroom. This particular design features a breathtaking combo of glass, metal and stone. It's a versatile tile, too, as it's suitable for showers, countertops and even floors.
The logistical and aesthetic advantages of metal backsplash tile clearly outweigh any myths about their limitations. If you're willing to go beyond ceramic and stone, metal is a top pick for people who value style, durability and everything else it has to offer.
READ MORE ABOUT MSI BACKSPLASH TILE
Unique 3d Backsplash Tiles For Kitchen And Bath
Update Your Kitchen Or Bath With An Affordable Ceramic Tile Backsplash
Visualize Luxury Vinyl Planks, Backsplash Tiles, And More With Our Bathroom Visualizer
Which Cleansers Are Safe To Use On Inkjet Printed Backsplash Tile?