Modern Granite Countertops
May 12, 2016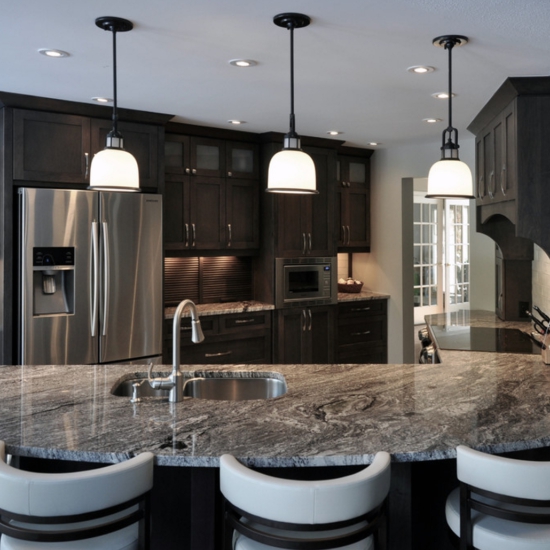 Could your kitchen use a little love? You're not alone. A Houzz survey found that 43 percent of homeowners can no longer stand their old kitchen. Among those making upgrades, 45 percent chose granite as a top countertop material. With a natural beauty that stays stylish and strong for years to come, it's easy to see why granite countertops are a popular choice for many homeowners. Modernize your kitchen with MSI's selection of contemporary granite counters.
With a range of beautiful granite colors to choose from, boring designs become beautiful and lackluster kitchens become lavish.
Nero Mist Granite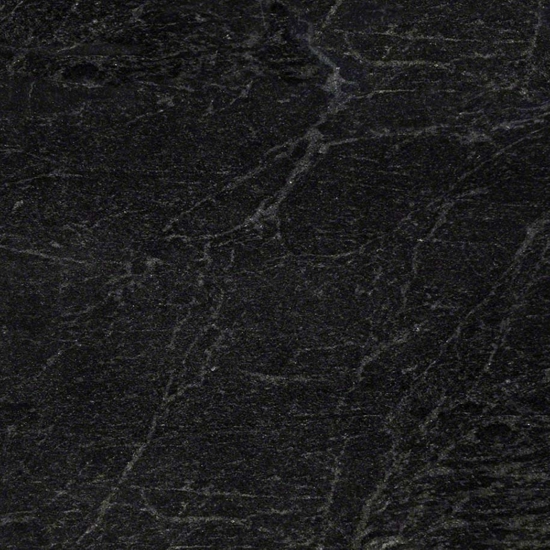 Featured: Nero Mist Granite
This monochromatic color palette, paired with a light colored cabinetry, delivers a high contrast that's eternally stylish. To get this look in your kitchen, embrace the dark-and-dramatic nature of Nero Mist Granite. This softly veined, deep-gray granite is a true knockout. Add sleek style to countertops, bar tops, islands, and accents walls with a touch of black granite.
Caravelas Gold Granite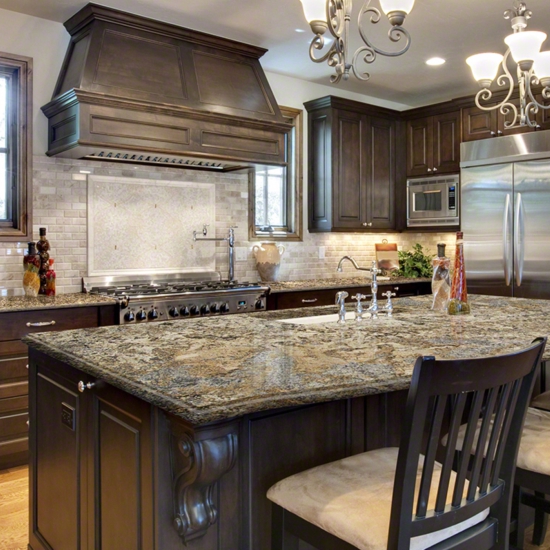 Featured: Caravelas Gold Granite
With hypnotic swirls of warm browns and cool grays, Caravelas Gold Granite countertops will leave you spellbound. The stylish neutrals in this countertop cascade into a dramatic movement of swirls and waves, delivering an intensity that's sure to spice up any design. Create an elegant statement on bar tops, countertops, tabletops, and other interior or exterior design projects.
Aspen White Granite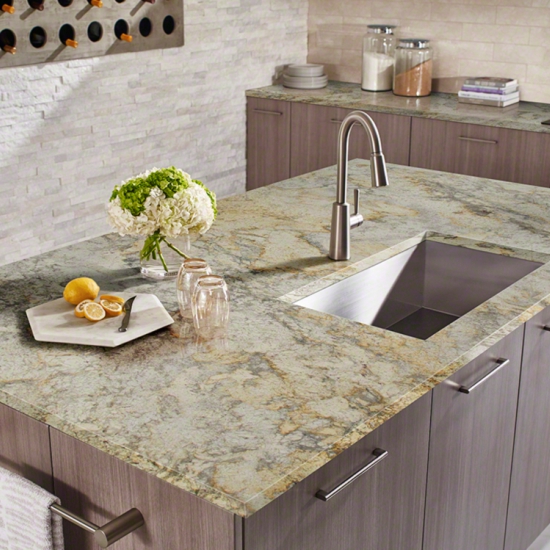 Featured: Aspen White Granite
In today's interiors, less is more. Neutrals like white, gray, taupe, and cream deliver all the versatility and style you need to stay on trend. In this kitchen, stacked stone, granite, and wood accents create a modern-meets-rustic look. Aspen White Granite countertops deliver a welcome hint of warmth amidst the white, taupe, and greige accents in this design. Like the snow-covered terrain of the Aspen Mountains, there's a certain earthy appeal to Aspen White Granite countertops. Dramatic gold veins traverse through a cool palette of creams, whites, and grays for a look that's vibrant yet modest. This beautiful natural stone looks stunning alongside all the modern kitchen accouterments, from stacked stone to stainless steel and wood. Modernize your kitchen with a touch of beautiful neutral granite.
Rocky Mountain Granite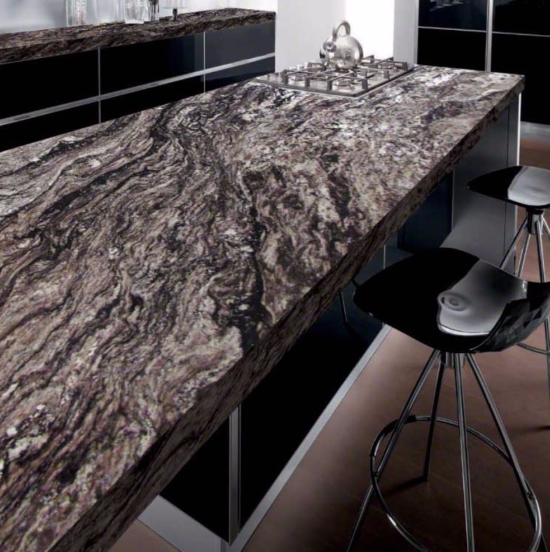 Featured: Rocky Mountain Granite
Create an alluring look with the mesmerizing movement of Rocky Mountain Granite. Energizing swirls and veins are sure to invigorate your senses and perk up your style. With gray tones in a variety of intensities, these granite countertops take on powerful movement and depth. This bold, beautiful granite elevates your style on islands, kitchen countertops, bar tops, accent walls, and floors in both commercial and residential properties.
White Supreme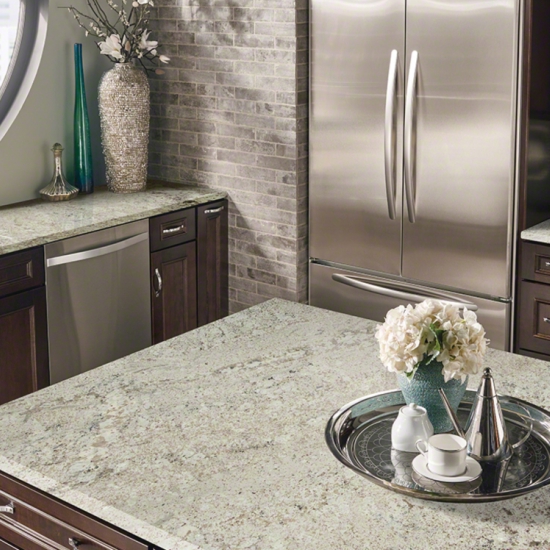 Cool swirls of gray and white accentuate the natural beauty of this granite. The white-and-gray veins of White Supreme Granite cast a neutral palette that's subtly stylish. This lovely granite pairs handsomely with all the trappings of a modern kitchen. In this design, perfectly aged brick, rustic wood accents, and granite countertops seem made for each other. Strong, stylish, and easy to clean, this exquisite granite is perfect for busy baths and kitchens.
If you're on the fence about a kitchen remodel, now is the time to take the plunge. With a range of trendy granite countertop colors, patterns, and designs to choose from, you'll reach new heights of style with MSI's exquisite granite countertops.
Read More about Modern Granite Countertops
5 Granite Colors for a Chic and Modern Fireplace
Fresh Kitchen Looks With Timeless Granite
The Evolution of Granite: Ancient Times to Modern Days
The Timeless Beauty of One-of-a-Kind Granite Countertops
Polished, Honed, and Brushed Finishes for Granite Floors
READ MORE ABOUT GRANITE COUNTERTOPS
Is Sealing Granite Countertops Really Necessary?
Most Popular Granite Colors From 2016
Neutral But Not Boring Countertops