Current Obsessions: The Many Natural Stone Looks Of Modern Quartz
February 21, 2017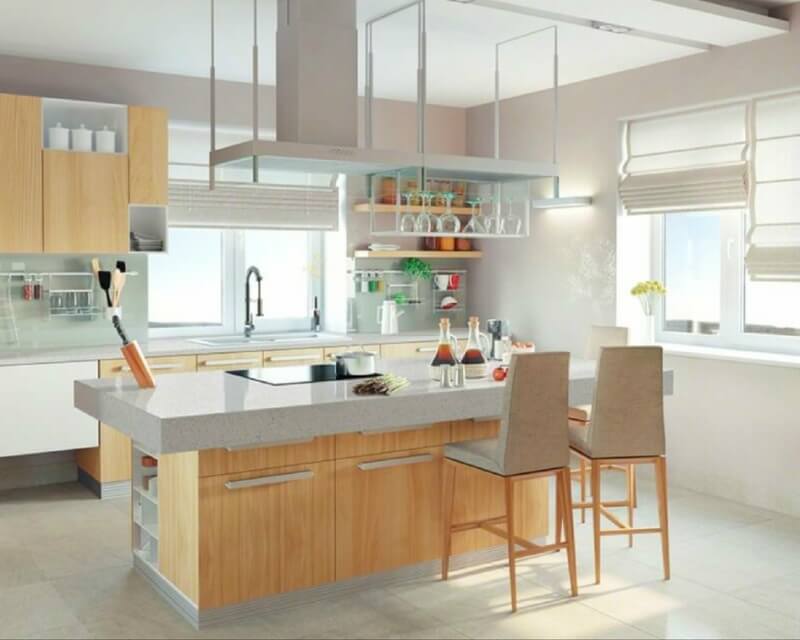 Mother Nature has gifted us with so much beauty in the form of natural stone surfaces for use in the home. We've fallen in love with her marble, quartzite, granite, soapstone, and other materials with stunning patterning and color variation. But although the genuine stone materials continue to be in high demand, there are many reasons for choosing a look-alike in MSI's quartz surfaces as an alternative, not the least of which is enduring beauty.
Natural stone has care requirements to keep it looking its best, and make the most of your investment. Today's busy homeowners prefer easy-care surfaces, which only require a quick spray and wipe. They also enjoy not having to worry about spills and stains, sealing, and water-resistance on nonporous surfaces. Also, for the eco-conscious, it helps that natural stone replicas preserve the earth's natural resources, as they are manufactured, not mined.
Finally, since MSI's contemporary quartz surfaces are excellent mimics of natural products, so much that it's often hard to tell the difference, there's no need to sacrifice beauty for the benefit of easy care, sustainability, and price. Here are just a few ways to indulge your love of natural stone with durable, elegant quartz.
Carrara Grigio
Now you can enjoy one of the world's most popular marble varieties in tough, maintenance-free Carrara Grigio Quartz, a marble-look quartz. This surface features subtle gray veins against a pure, snowy-white background, and is available in 2 cm and 3 cm. slabs. Whether you're looking into a new backsplash or countertop for kitchen or bath, flooring or accent wall, you can even use this quartz outdoors to give your home the look of enduring luxury.
Fossil Gray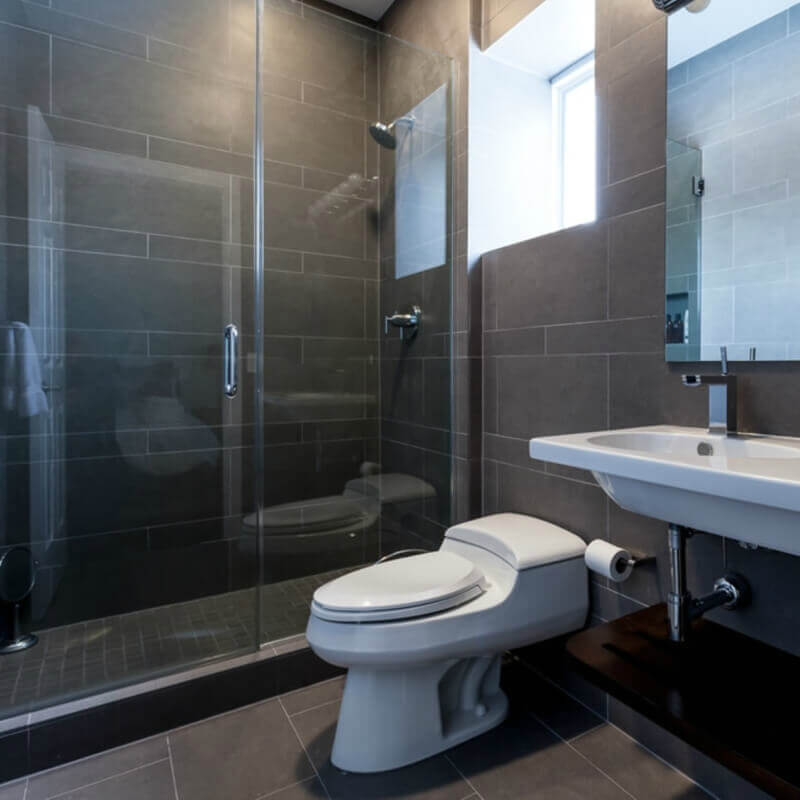 Featured: Fossil Gray Quartz (Photo Credit: Houzz)
Soapstone is a beloved material for countertops and other home surfaces, but it does have drawbacks. With Fossil Gray Quartz you get the same classic, warm aesthetic value with many added benefits. The surface, unlike many soapstone slabs, is perfectly smooth, the maintenance needs are nearly zero, and it's consistent in quality and thickness. This mid-tone gray quartz, with low variation, complements nearly every style of décor.
Sahara Beige
A neutral shade with low, speckled variation, Sahara Beige Quartz is MSI's quartz alternative to natural limestone. Since it's a nonporous manufactured surface, it needs no sealing even in wet areas such as bathroom countertops and showers. Plus, it's tough enough for flooring even in high-traffic, commercial areas.
Pearl Gray
Love high-variation granite, with cross-cut pebbles and shimmering flecks of gray and white? Pearl Gray Quartz, in MSI's Q Premium Quartz line provides a polished, nonporous finish that never needs sealing. If you've been looking for a durable surface to install in a kitchen that stands up to messy cooks and still looks good enough for company, this quartz may be your answer.
Gray Lagoon
Quartz and quartzite sound similar, but quartz has an advantage: it never needs sealing, and because it's manufactured it's always consistent. Unlike quartzite, it's not quarried and imported. Gray Lagoon Quartz offers peaceful, relaxing pale gray patterned with shades of darker gray and beige, with a polished finish that's ideal for contemporary settings.
Natural stone surfaces look great in the home, but MSI's manufactured replicas have a lot going for them too, with patterns and shades perfectly on-trend for today's choosy, time-starved homeowners. With quartz surfaces, you can spend less time taking care of your surfaces and more time enjoying them! Visit MSI's gallery of quartz, and explore all of the natural stone looks we have to offer.