Luxury And Elegance: Our Top 10 Natural Stone Countertops
April 20, 2023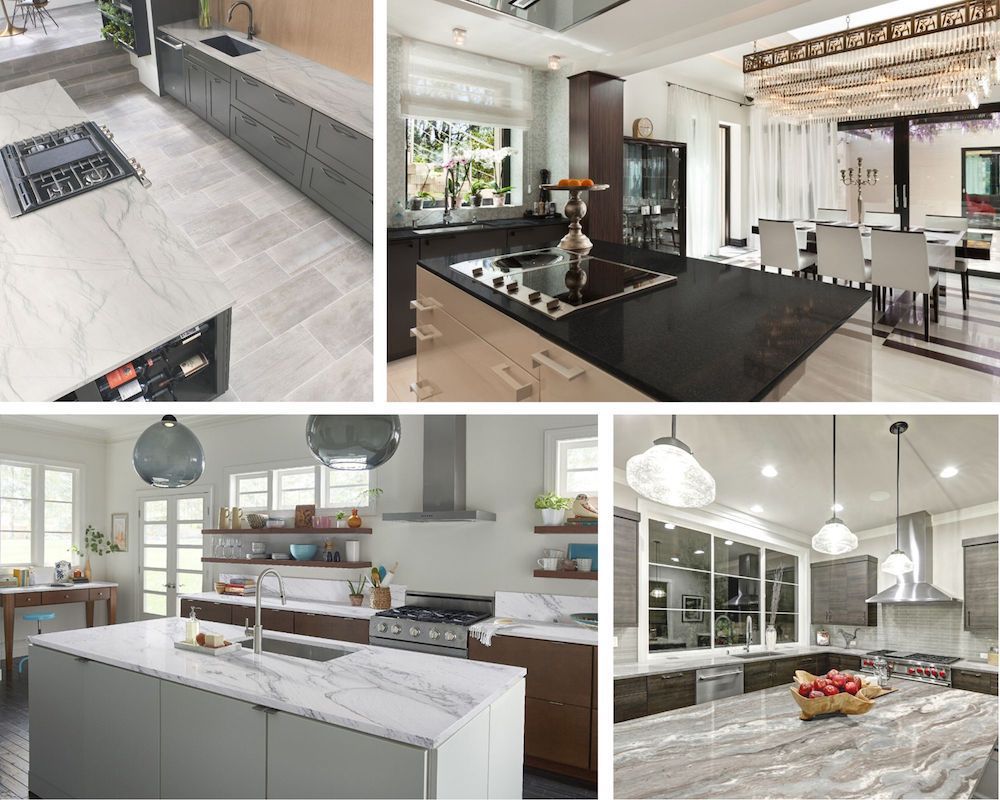 Natural stone is a timeless choice for kitchen and bathroom countertops. Every one of these gorgeous granite, quartzite, and marble slabs is unique, with beautiful color variations and striations that add a distinctive elegance to complement your home.
Beyond their wow factor, natural stone countertops offer homeowners a practical surface seamlessly compatible with daily family life. When properly sealed, these materials resist harmful bacteria and are incredibly easy to clean. You only need dish soap and water to make your counters sparkle.
With basic maintenance, a high-quality stone countertop will last for years. So, whether you plan to stay in your home for a lifetime or are looking to sell in the future, luxurious natural stone countertops can add to your home's value and impress visitors, making them well worth the investment.
Blazing Black Granites
If you're looking to add a touch of sophistication and elegance to your kitchen or bathroom, consider the beauty and durability of blazing black granite countertops. While granite offers a range of attractive color options, bold blacks with unique patterns and textures are a standout choice that can enhance any design project. Let's explore the variety of granite options available and find the perfect fit for your space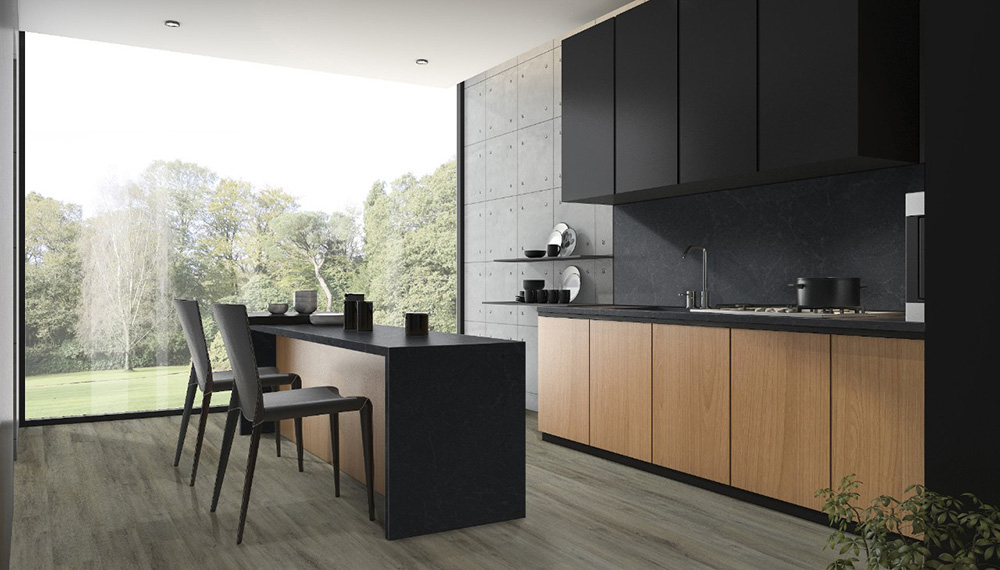 Brazilian Nero Mist countertops offer contemporary and minimalist homes a dark, dramatic touch. These granite slabs feature soft gray veins against a deep black background for stunning contrast. Nero Mist is perfect for various home design projects and is available in brushed and honed finishes.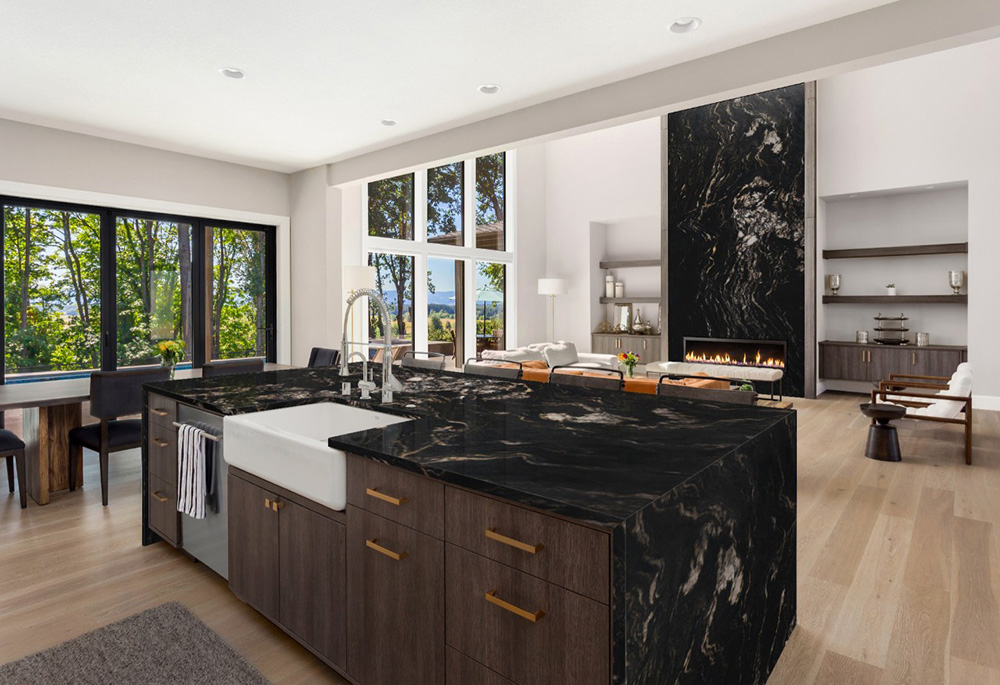 Make a bold statement with Titanium granite countertops. With gorgeous flowing waves of gold, gray, and cream against a deep black background, this natural stone complements modern homes with style and flair. Sourced from Brazil, this granite is available in brushed and polished finishes.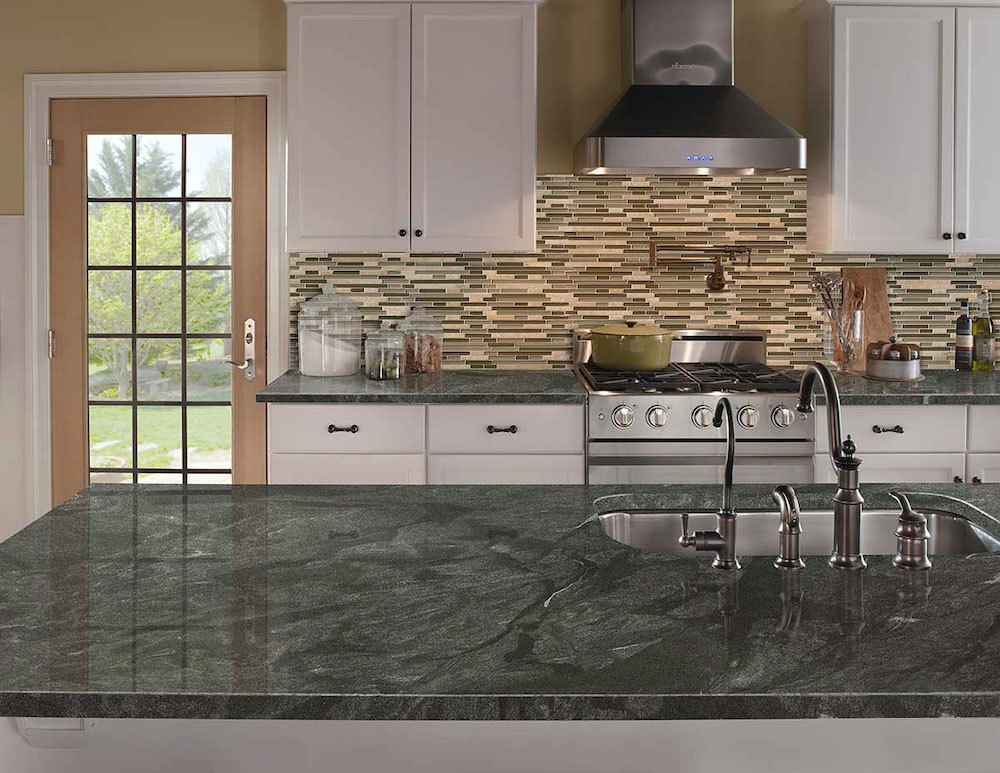 Swirls of calming cream against a soothing gray make Virginia Mist the perfect stone countertop for creating a relaxed, welcoming space. These granite slabs are available in brushed and polished finishes and are highly durable, making this stone ideal for projects both inside your home and out.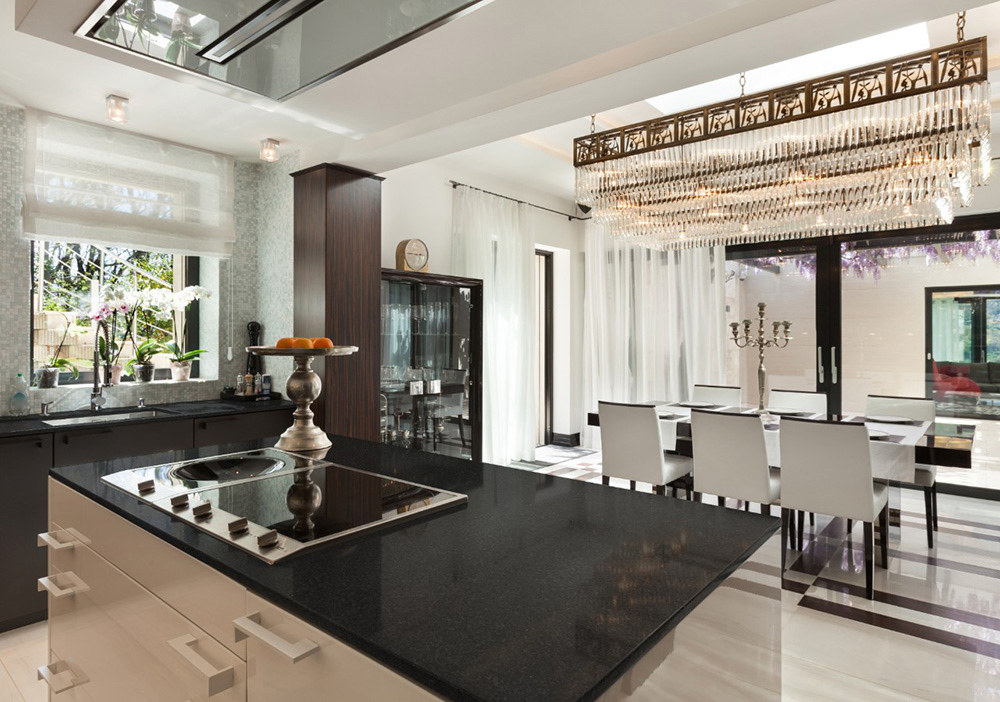 Gorgeous Black Pearl granite adds interest and sophistication to any space. This natural stone is predominately black with alluring speckles of grays, golds, silvers, browns, and greens. It's sourced from India, durable for indoor and outdoor use, and has two finish options on top and bottom with one side being polished and the other side being leathered.
Warm White Quartzites
If you're in the market for a beautiful and durable countertop material, quartzite may be the perfect choice for your kitchen or bathroom. Quartzite is a natural stone that offers the durability of granite with the unique patterns and colors of marble. In particular, warm white quartzite countertops provide a stunning, neutral backdrop that complements a wide range of design styles, making it the perfect addition to your home.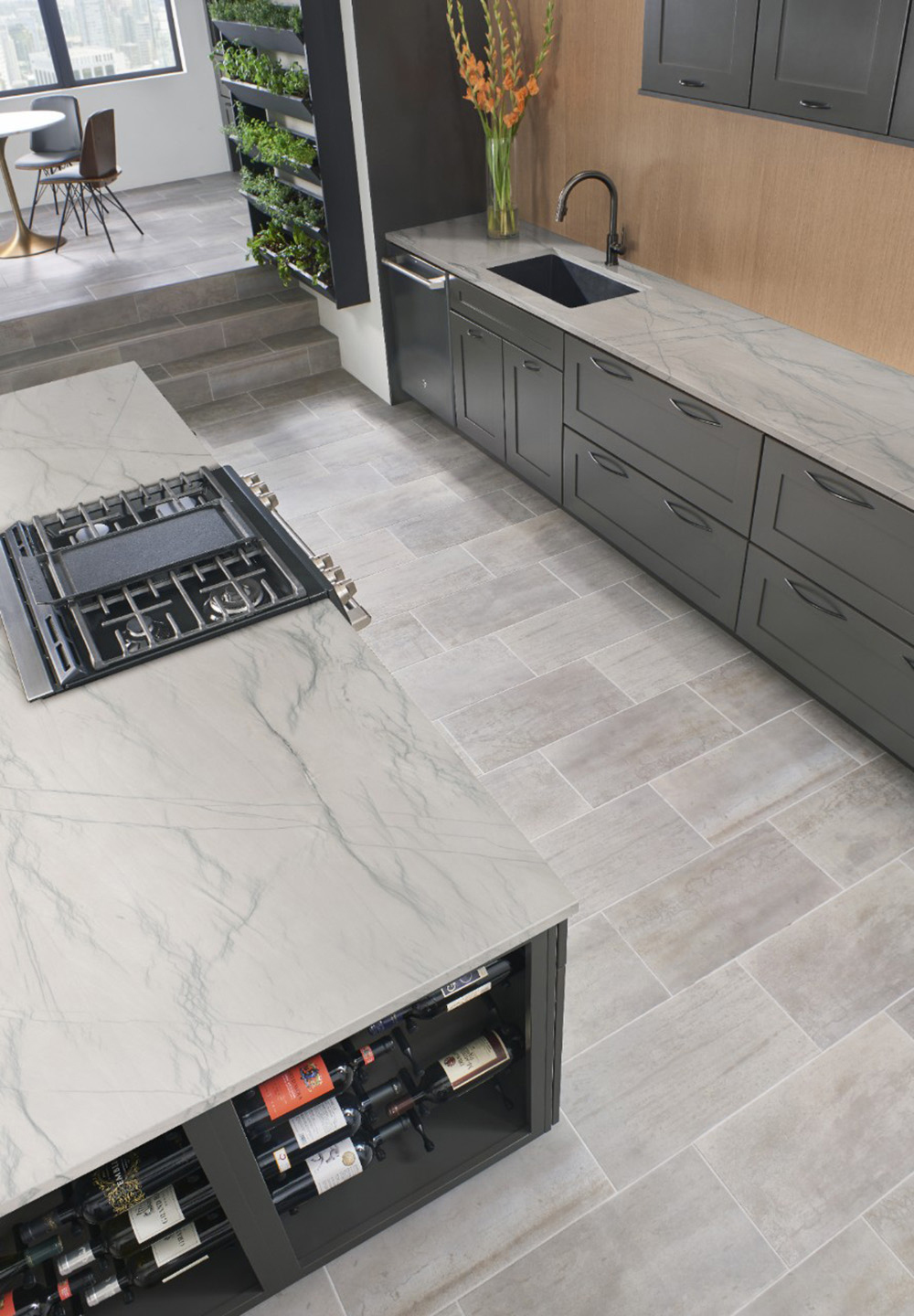 Create an angelic atmosphere with Zermat quartzite countertops. This natural Brazilian quartzite features subtle gray veins against a dreamy white that complements design styles ranging from traditional to contemporary. It is suitable for indoor and outdoor projects and is available in three finishes, brushed, honed, and polished.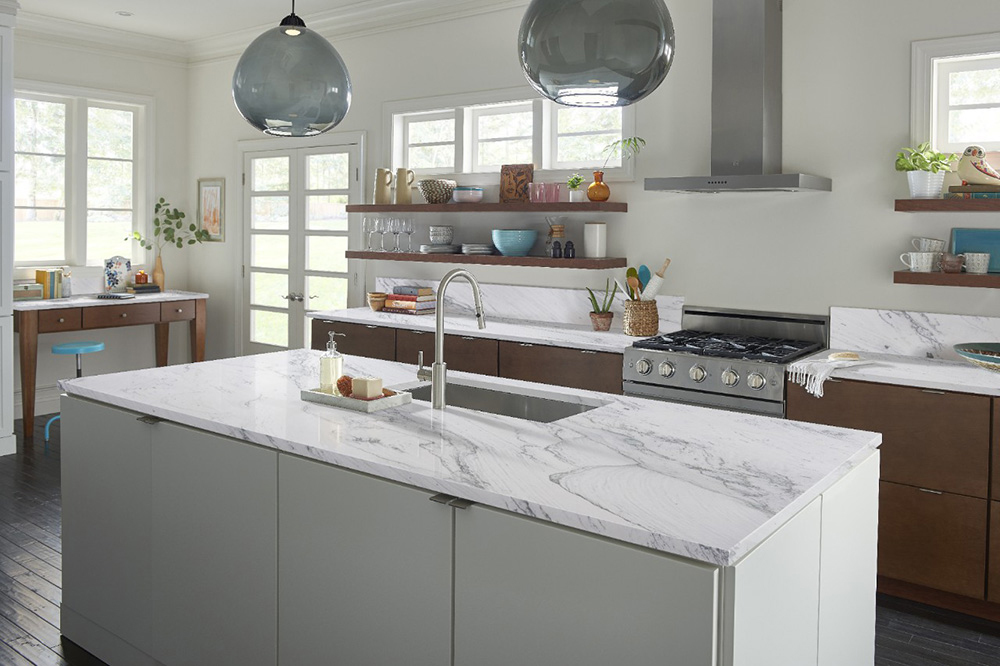 Subtle and timeless, Florida Wave quartzite is an alluring white stone ideal for your next countertop, island, or backsplash project. This stone pleases the eye with movement and detail, featuring thin gray and charcoal striations against a creamy white. Florida Wave is sourced from Brazil and available in three finishes.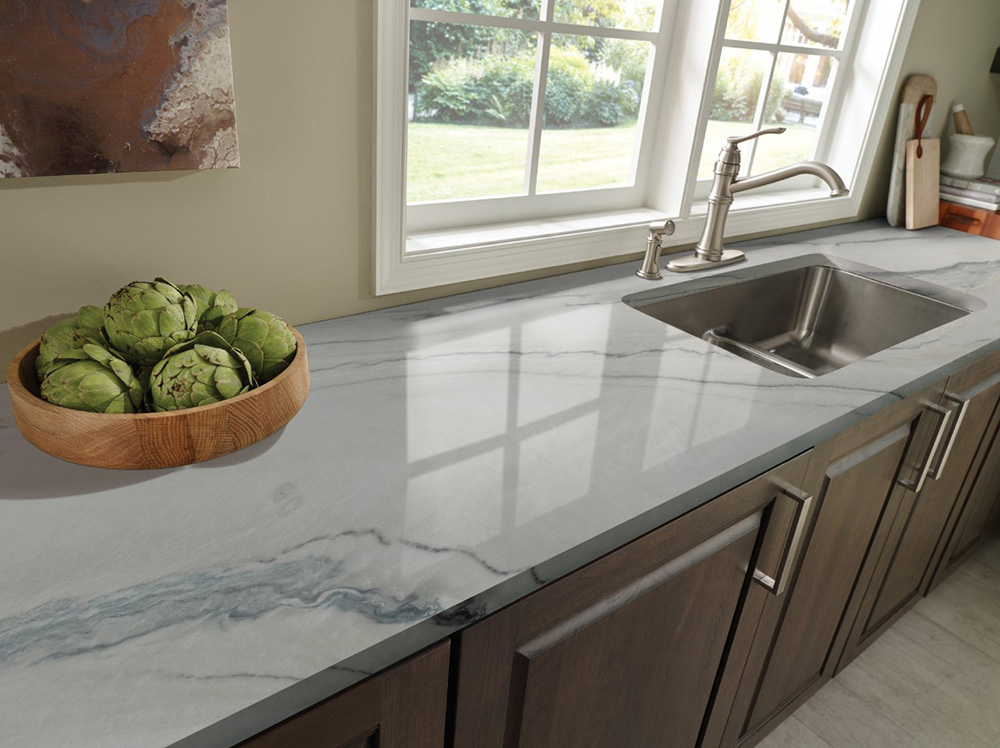 With waves of white and gray against a soft off-white, Fantasy Macaubas just might be the quartzite countertop of your dreams. These polished slabs of Brazilian quartzite complement nearly every design style, from classic traditional to minimalist modern, and are ideal for residential and commercial design projects.
Bold Statement Stones
When it comes to adding personality and character to your kitchen or bathroom, natural stone countertops offer an unparalleled opportunity to make a bold statement. The unique patterns, textures, and colors provide an elegant and timeless aesthetic that can transform any space into a work of art. From the striking veining of marble to the rugged charm of granite, these bold statement stones offer a vast range of options to elevate your home decor to the next level.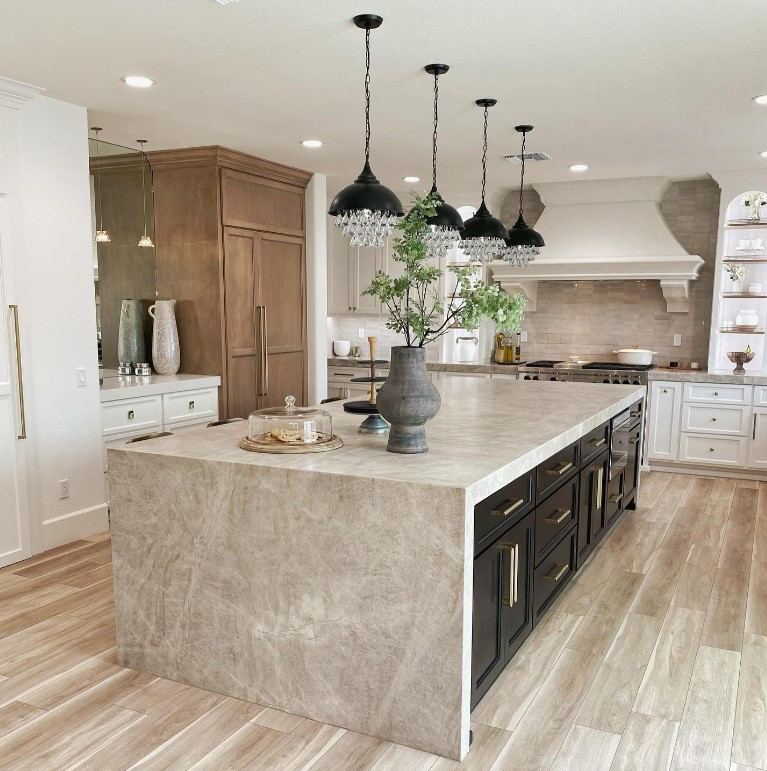 Make your home an emperor's palace with gorgeous gold and white Taj Mahal quartzite. This natural stone countertop is warm and inviting, with wispy veins of sandy gold against a soft creamy white backdrop. These Brazilian quartzite slabs are available in brushed, polished, and honed finishes.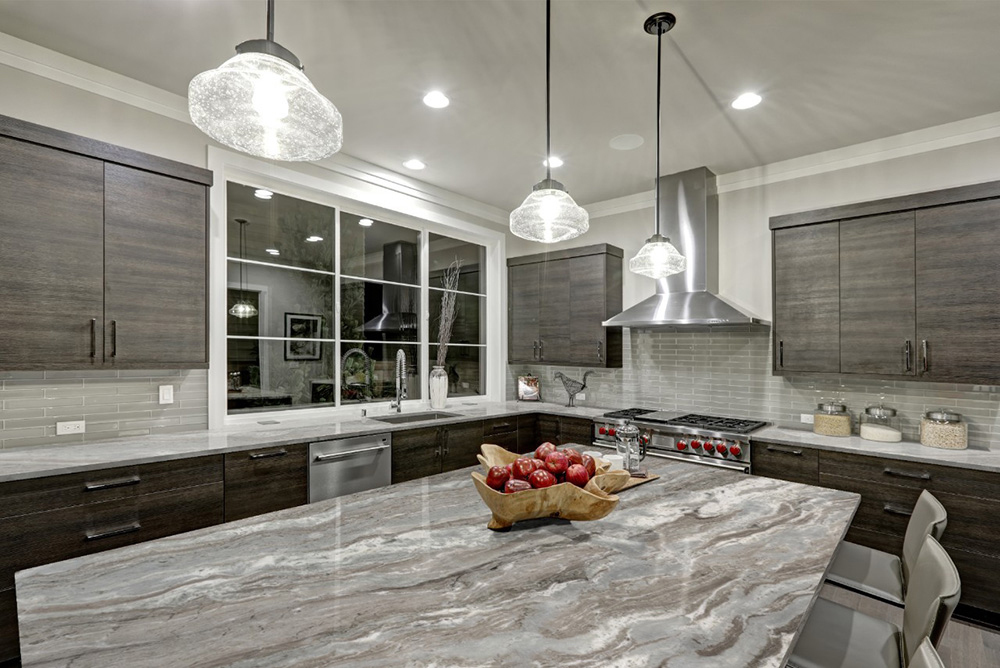 Marble countertops are stunningly elegant, and Fantasy Brown, featuring flowing taupe, terra-cotta, and pewter veins is no exception. This natural Indian stone is unique and adds a distinctive flair to any space. Along with stunning countertop slabs, this marble is available in polished 12x24 tiles for coordinating walls, floors, showers, or other interior features.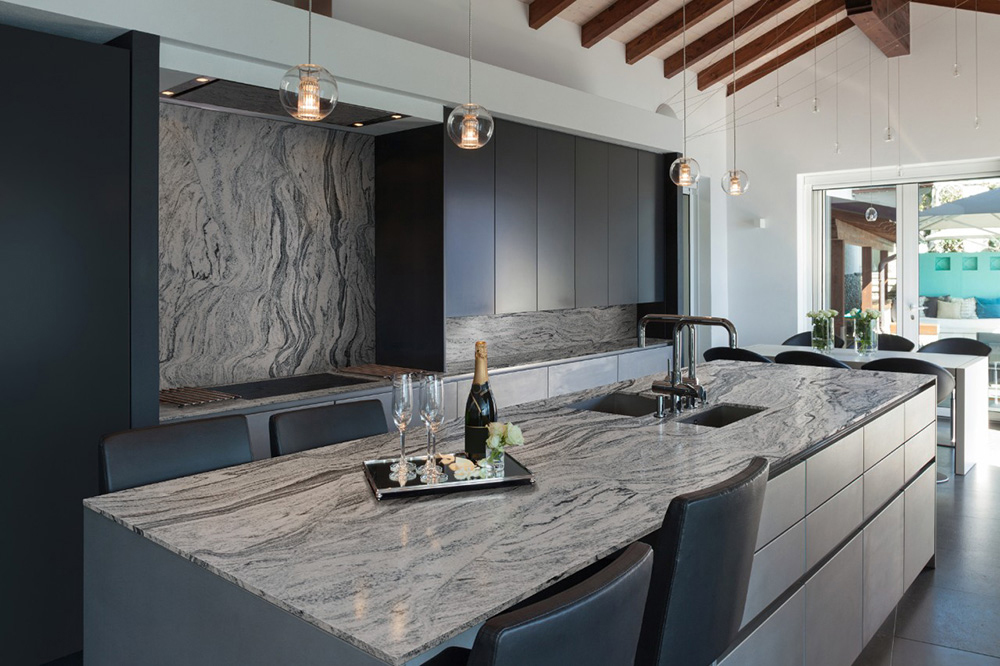 Refined and sophisticated Silver Cloud granite is an enticing natural stone with grainy waves of fog gray, jet, and sterling through shades of ivory white. These beautiful swirls of neutral tones are captivating and complement various decor styles. In addition, this long-lasting Indian granite comes in two finish options, brushed and polished.
Choosing the Perfect Natural Stone Countertop for Your Project
Natural stone offers unmatched elegance and luxury, whether you choose a granite, quartzite, or marble countertop. But with so many stunning options, selecting the right one for your next project may not be easy. For help finding the right countertop, start with our slab selection video.

Natural stone countertops are a stylish and practical addition to any kitchen or bathroom. Since they are sourced from the earth, every slab features unique variations so you can create a truly one-of-a-kind space. These surfaces are also highly durable and long-lasting, ensuring you can enjoy your countertop for years.
Ready to start your next countertop project? We are here to help! Chat with us online, visit an MSI showroom, or contact an MSI authorized dealer near you.
Learn More About Granite Countertops
LUXURY AND ELEGANCE: OUR TOP 10 NATURAL STONE COUNTERTOPS
5 DRAMATIC KITCHENS WITH GRANITE COUNTERTOPS AND GRANITE BACKSPLASHES
BEST GRANITE COLORS FOR BATHROOM COUNTERTOPS