Tips From The Trade: What Affects The Cost Of Marble Countertops?
July 02, 2017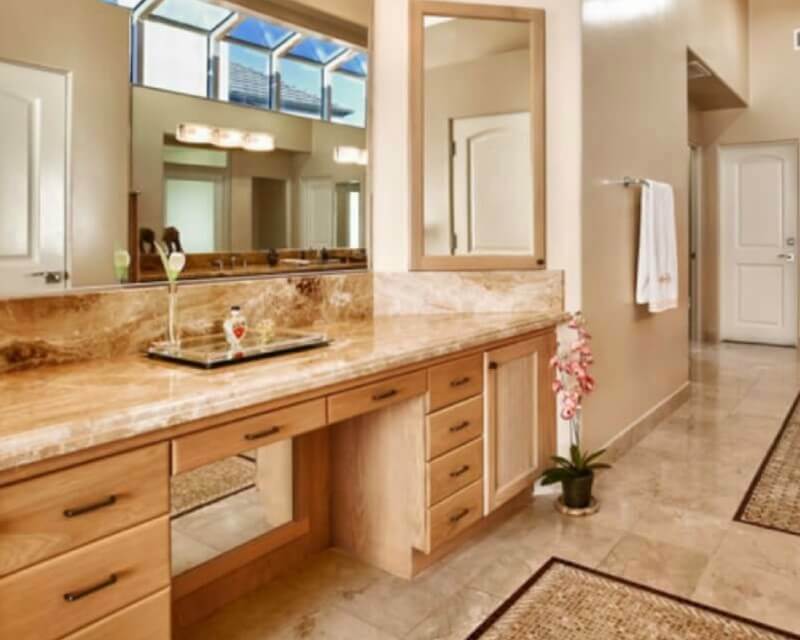 If you're considering a marble countertop installation and are wondering why the price of different slabs varies so widely, you're not alone. Many consumers are confused about why one marble slab costs hundreds more than a seemingly similar piece. In this post, we break down the various factors that influence the cost of your marble countertops.
Availability of materials is one of the key components that drives the price of marble up or down. For instance, Carrara White Premium Marble is extremely popular but is also widely available, making this Italian marble a great choice for those looking for stylish countertops at an affordable price.
Thassos White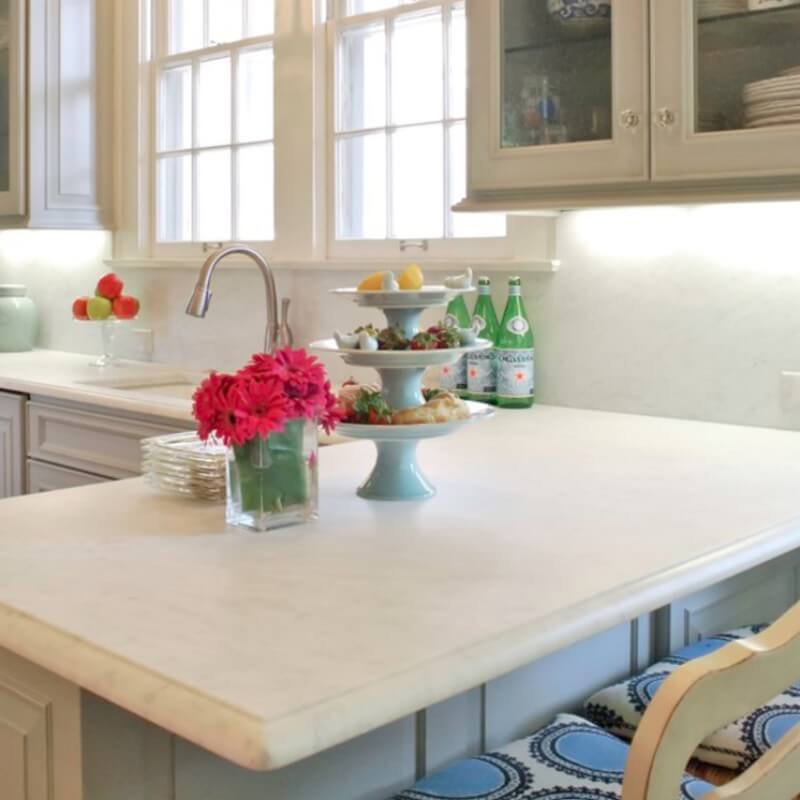 Recreate this look with MSI's Thassos White Marble (Photo Credit: Houzz)
The color and veining of your slab can also play a huge part in the cost. Although it is commonly assumed that the more pattern and rich color you have in a slab, the more expensive it will be, the opposite can sometimes be true.
It can be very difficult to find a marble slab with little to no veining, and those searching for a clean, monochromatic look like Thassos White Marble may have to pay extra for it.
Marble is a natural material and is therefore not without inherent flaws. For example, fissures, pits or small cracks may be present in any slab. Although most homeowners accept these natural variations as part of the beauty of the material, if you prefer a slab without any imperfections, you may have to pay top dollar to get it.
Super White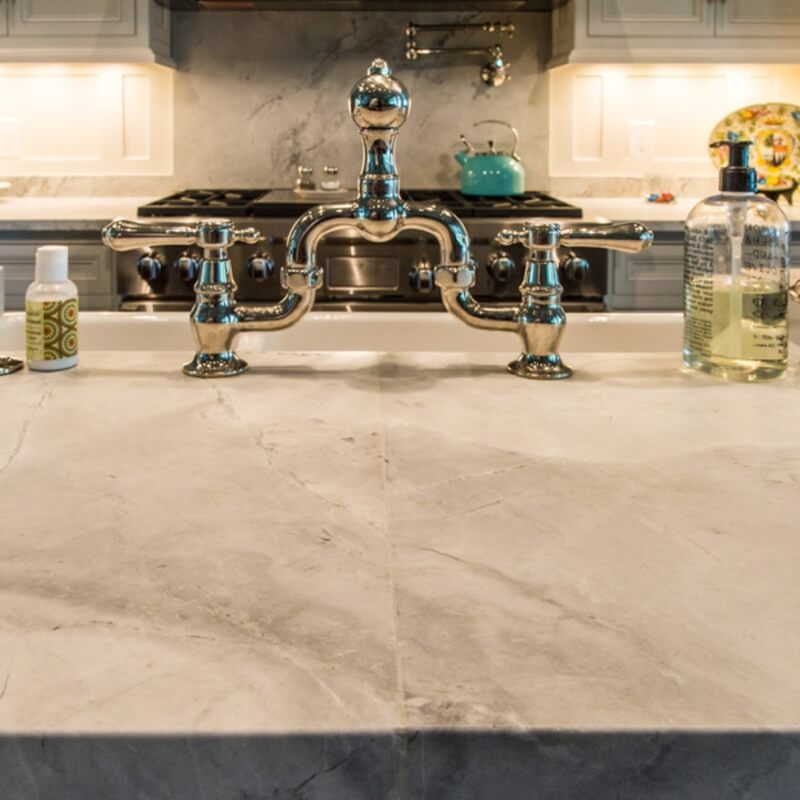 Get the look with MSI's Super White Marble (Photo Credit: Houzz)
The price of a marble countertop will also increase with the thickness of the slab. The most common thicknesses are 2, 3, and 5cm slabs. However, many homeowners and designers are willing to pay a bit more for the bold impact of a 5cm slab. Or they choose a less expensive variety of marble and dress it up with a thicker or decorative edge.
Decorative edges such as an ogee or waterfall edge are another added expense to your marble countertop, but they can often make the biggest design impact. Waterfall edges instantly create a focal point in any space, and can be a great way to show off a slab with a lot of movement and veining. In fact, there are many edge profiles to choose from to complement your style.
Mont Blanc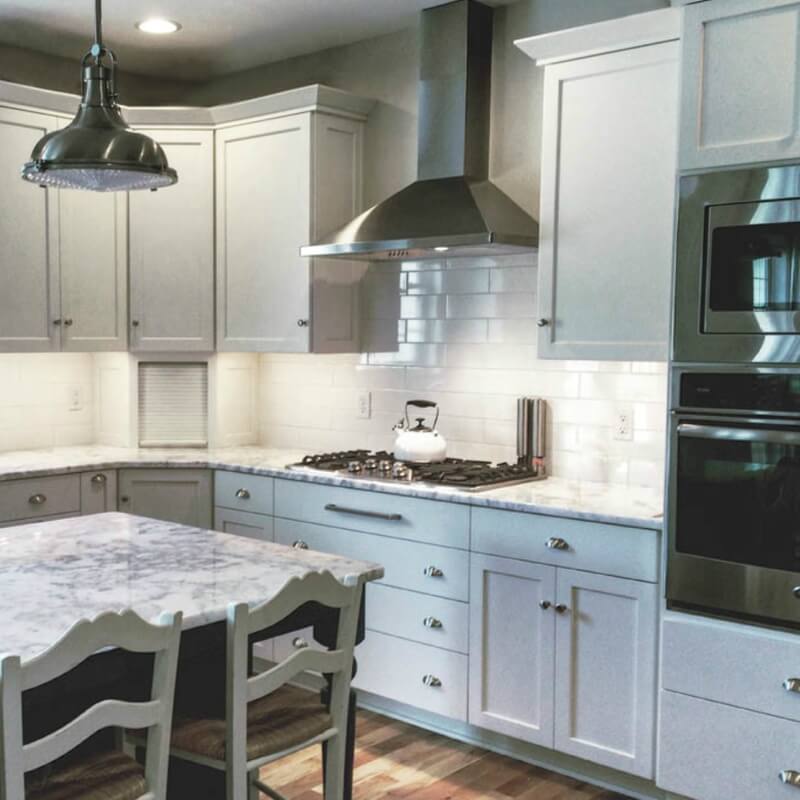 Create this look with MSI's Mont Blanc Marble (Photo Credit: Houzz)
Another way to customize your marble is with a specialty finish, which will also affect cost. The most common and least expensive finish for countertops is polished, which provides a smooth, mirror-like shine.
Honed marble countertops are also making a big comeback as they offer a more natural feel. Less common finishes such as brushed or leathered involve specialty techniques and increased labor, which increase the price accordingly.
Rain Forest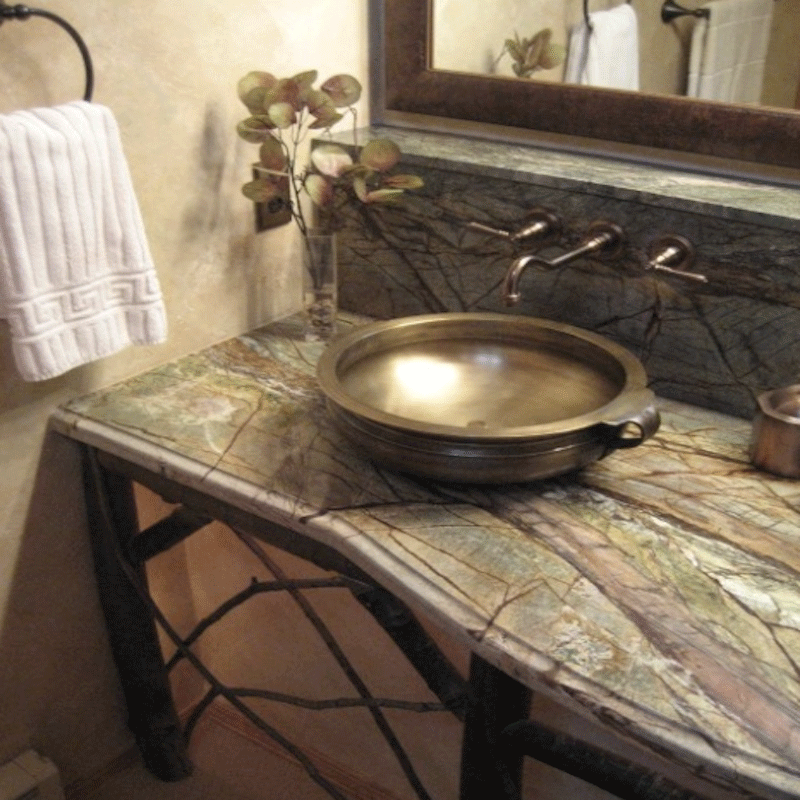 Recreate this look with MSI's Rain Forest Marble (Photo Credit: Houzz)
Finally, installation of your marble countertop is a key component of the overall cost. Depending on the layout of your space, installation costs can vary widely. If you have multiple surfaces to cover, such as an island, countertop, and a backsplash, installation costs will increase to cover the additional labor involved.
Carrara White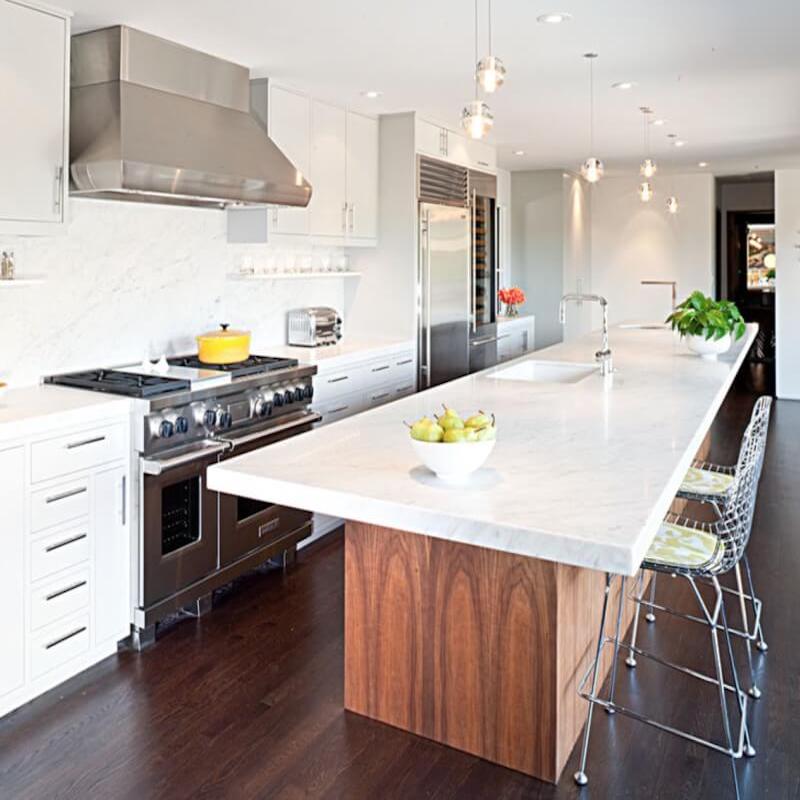 Recreate this look with MSI's (Photo Credit: Houzz)
With the huge variety of marble on the market today, you can be sure to find a slab you love at a price point you can afford.
To begin, take the factors above into consideration when making your selections, and it will give you a better idea of what a marble countertop may cost you in total.
For more information on marble and the exciting ways it can be used in your home, check out this article on modern-look marble countertops.