Popular
23 New Granite Colors To Love
August 31, 2015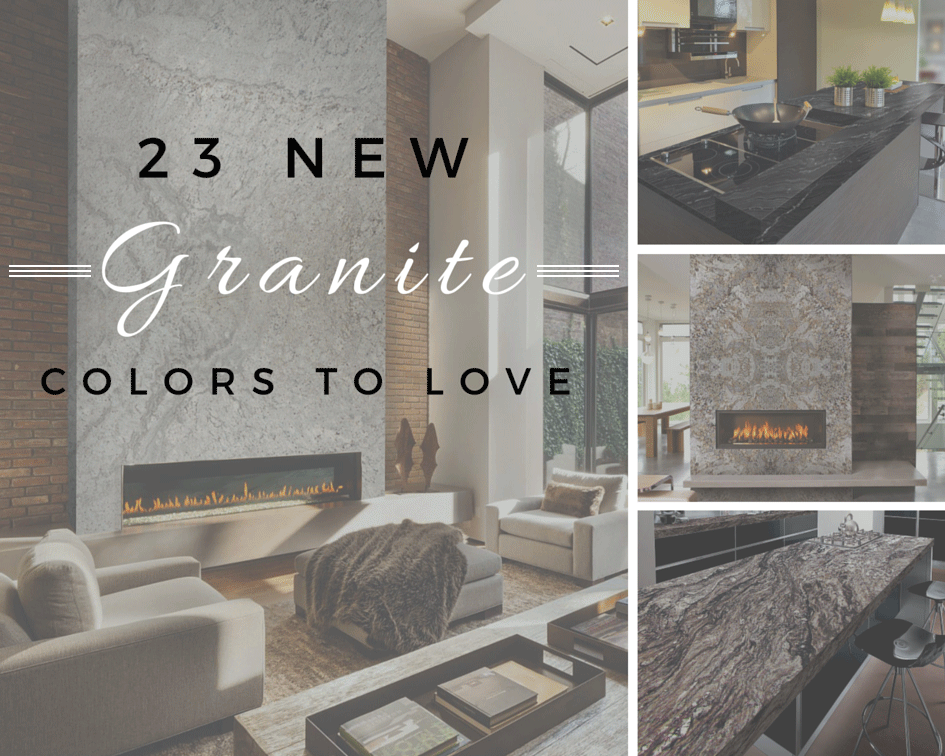 Granite is the most sought after natural stone in the U.S. In fact, granite accounts for over 50% of natural stone product sales. Granite is virtually maintenance free, is etch resistant, stain resistant, and heat resistant, and it is available in hundreds of beautiful colors and patterns. And now, 23 new stunning colors are available from MSI, adding to the over 200 color options already available. From subtle tones and veining, to more dramatic, bold colors and variations, there is natural granite to fit your design style. We hand-selected these new granites to meet the demand of our customers seeking on-trend colors for countertops while still experiencing all of the benefits of granite. Ranging from white to black, and many beautiful shades of gray, these new colors bring bold flair and high-design to any room in your home.
Wonderful Winsome Whites
The 10 new white granites offered by MSI expand the color selection from simple to extraordinary. New colors include white backgrounds with high contrast veins and flecks including Antico White, Bianco Frost, Venus White, White Ravine, and White Sparkle. More subtle whites in the collection include White Supreme, White Ornamental, White Alpha, Valle Nevado, and Aspen White. Lend an air of sophistication and beauty to kitchens, baths, entries, and living spaces with one of these exquisite new white granites.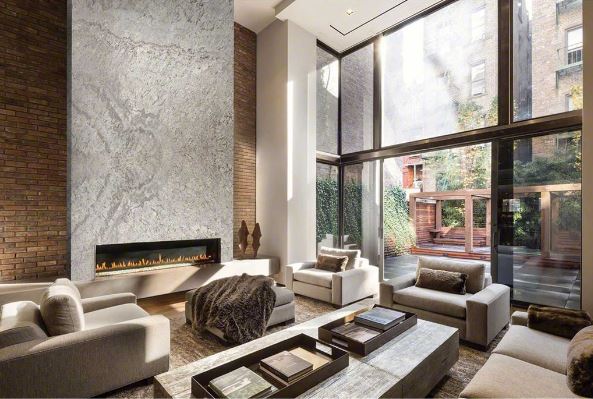 Featured: White Supreme
Cool Contemporary Grays
Update a kitchen, bathroom, or other space with one of the hottest colors today – gray. MSI features 5 new gray tones including Blizzard, Ganache, Gray Mist, Romanix and White Storm. White and gray backgrounds with darker gray veins and flecks make these new granites ideal for a variety of design styles and applications. Use gray granite as a way to incorporate this on-trend color in a timeless and beautiful way. Create a statement kitchen island, add flair with a granite countertop, or clad an accent wall with durable, beautiful gray granite.
Beyond Basic Black
Black granite countertops have been a design staple for decades. Like a little black dress, black granite complements a variety of design styles, is easy to accessorize, and is timeless. MSI's new introductions feature three extraordinary blacks – Agatha Black, Nero Mist, and Nordic Black. Nero Mist and Nordic Black have subtle veining and flecks, while Agatha Black is more dramatic, making it ideal for statement islands, or even feature walls. These three new black granite patterns could soon be the new classic.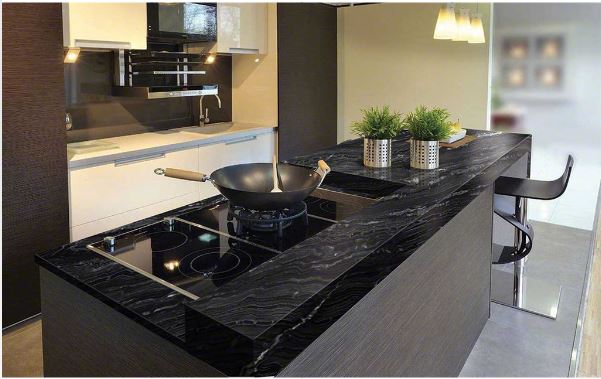 Featured: Agatha Black
Warm Earthy Tones
Adding comforting warmth to any room is easy with our new rustic earth tone granites in Barcelona and Caravelas Gold. Barcelona's soothing creams and beiges are contrasted with dark black flecks, creating movement and drama. Create a custom look in any room with Caravelas Gold granite from Brazil where warm creams meet cooler grays for dynamic style. Cozy up your fireplace with one of these lovely, warm colors for a natural look and relaxing feel.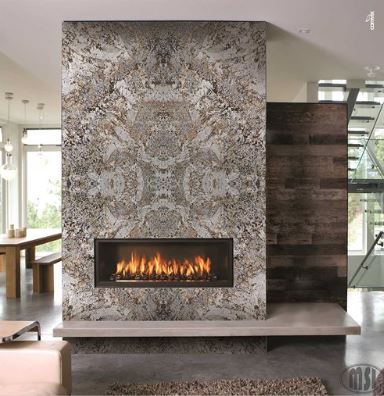 Featured: Caravelas Gold
High Style
Feeling bold? Hidden Treasure, Rocky Mountain, and White Ravine are 3 of our new offerings that boast dramatic colors and high movement veining. If you love the look of the dramatic veins and patterns of natural marble, but desire the durability of granite, these choices are ideal. White Ravine is the most subtle of the three, with sweeping shades of cream, gray and lavender. Hidden Treasure is at the other end of the spectrum, reminiscent of a dynamic sunset with rich golds, red and black tones. For kitchen islands and countertops, partner with cabinetry that complements one of the deep veins for a contemporary and chic look.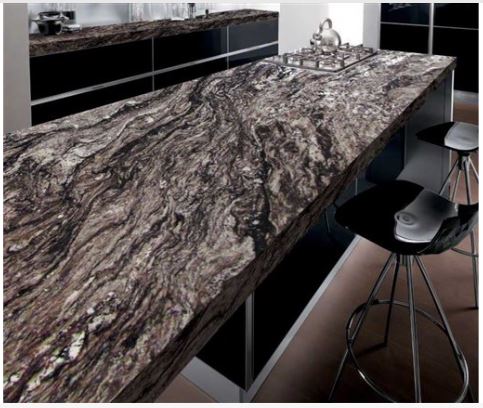 Bathroom Visualizer Tool where you can view a virtually endless number of combinations of cabinetry, flooring, countertops, and backsplashes.
Learn More about Popular Granite Colors
13 Unique Colors and Designs of Granite Countertops
Colors of Granite - Creating Your Own Color Scheme
5 Exotic Granite Colors
Bold and Beautiful Granite Colors
Exotic Granite Colors from Around the World
READ MORE ABOUT GRANITE COUNTERTOPS
2013 Granite Color Trends: White, Grey, Gold Granite Countertops
5 Best Granite Countertops for Cherry Cabinets
5 Common Myths About Granite Countertops