Outdoor Oasis: Should You Choose Travertine Tile Or Pavers For Your Patio?
April 10, 2018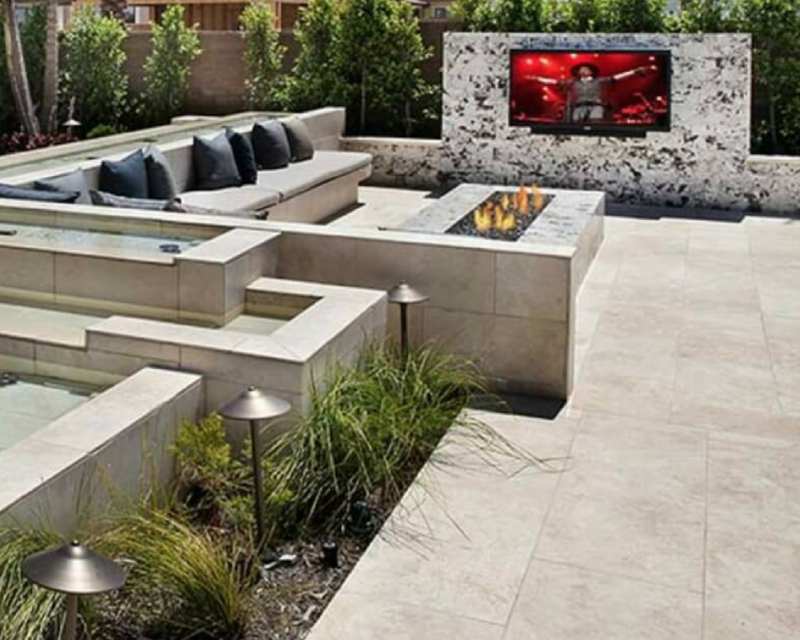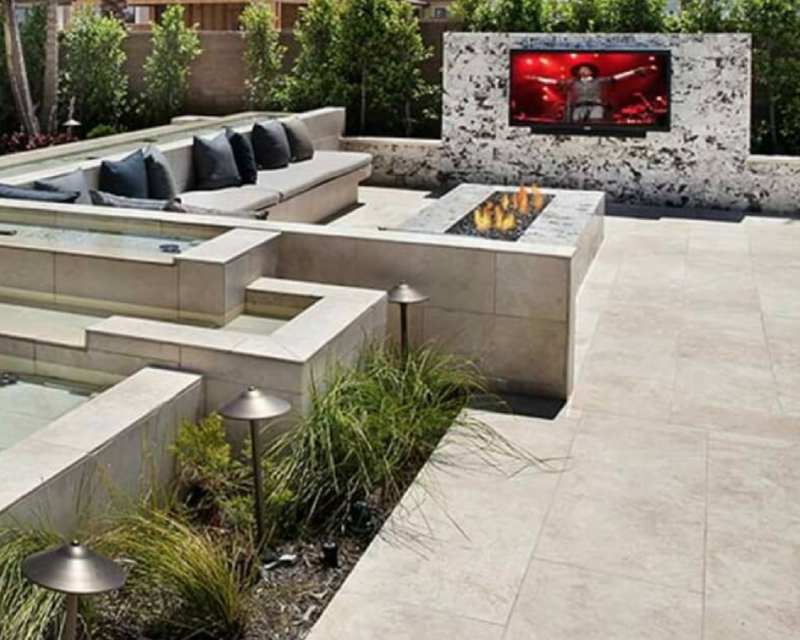 When it comes to the great outdoors, hardscaping can make one of the biggest impacts on your backyard or patio. There are many outdoor flooring choices available, and once you've finalized your selection of travertine as your material of choice, you'll soon realize that there are still more decisions to be made. But, don't fret! Determining whether or not to pick travertine tile or travertine pavers mainly comes down to the look you hope to achieve as well as the installation required.
You really can't go wrong with either one since they both offer the same benefits. Each material stays comfortable under the sun, withstands harsh elements like frost, and adds value to the home. Travertine tiles are a thinner material at approximately 1/2-inch thick. They have a smoother appearance with some slight pits throughout and squared corners for a clean, crisp look. Since tile is thinner than pavers, it needs traditional installation methods like using grout.
Travertine pavers are one of the more common landscape stones you'll see. They are much thicker than tile and can range anywhere from 1 1/4 inches to 2 inches. They come in a wider variety of finishes, including rustic styles like chiseled and tumbled finishes, and provide natural slip-resistance thanks to the small holes in the stone.
Pavers, however, can be installed on sand and gravel, will fit more into your natural setting, and will provide excellent drainage. Porcelain pavers are another great alternative to natural travertine because they offer the same look for less.
Now that you know the main differences between travertine tile and travertine pavers, let's take a look at some of our favorite products to see which ones you'll be floored by!
Tuscany Ivory Onyx Travertine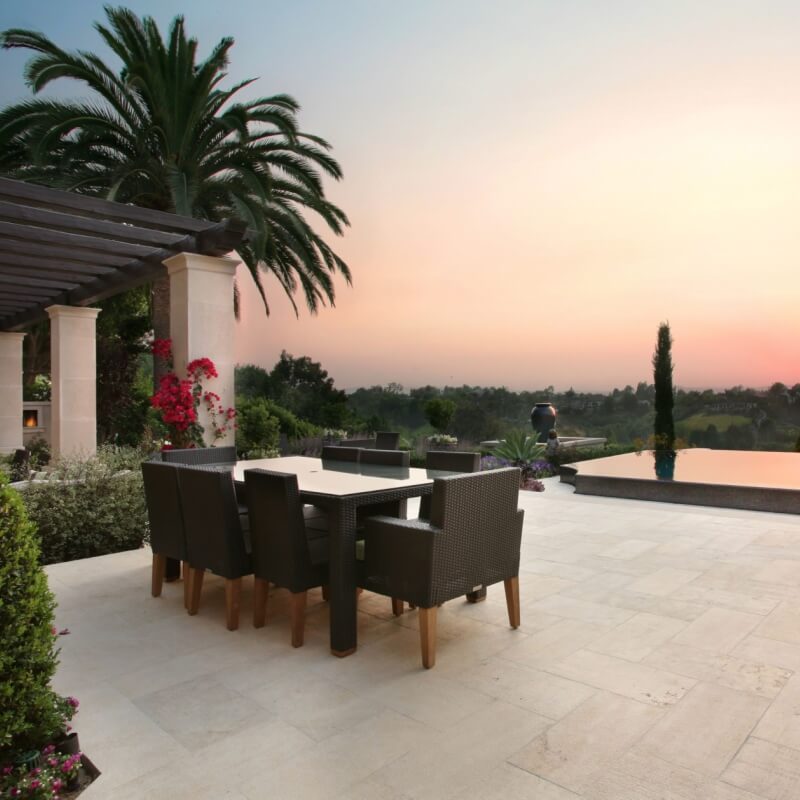 Featured: Tuscany Ivory Onyx Travertine
Tuscany Ivory Onyx is a travertine tile that hails from Turkey and combines soft whites with beiges in a Versailles pattern. The 1/2-inch thick tile is available in honed, unfilled, and chiseled finishes. The light neutral tones of the stone along with the various sizes in this kit create a classic, sophisticated look for this outdoor dining area.
Mocha Travertine Pavers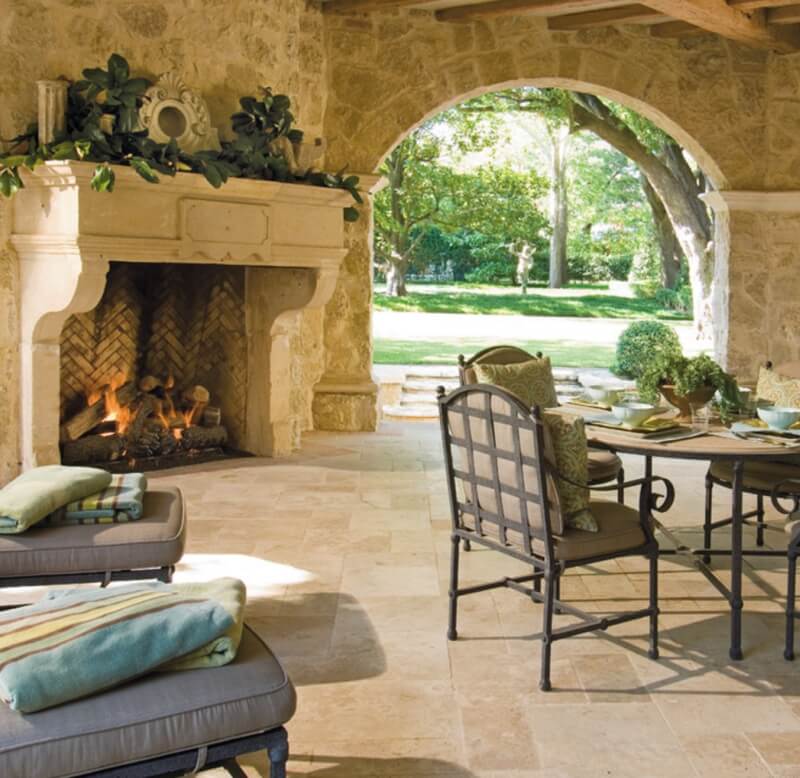 Featured: Mocha Travertine Pavers
Mocha Travertine is a travertine paver from Mexico that features soft, warm beiges. The 3-cm thick pavers come in a wide variety of sizes, from 6x6 to 16x24, and are mostly available in a tumbled finish as well as a chipped-edge finish. The more rustic pavers are the perfect choice for this cozy outdoor space, especially with all of the natural stone used throughout the design.
Tuscany Beige Travertine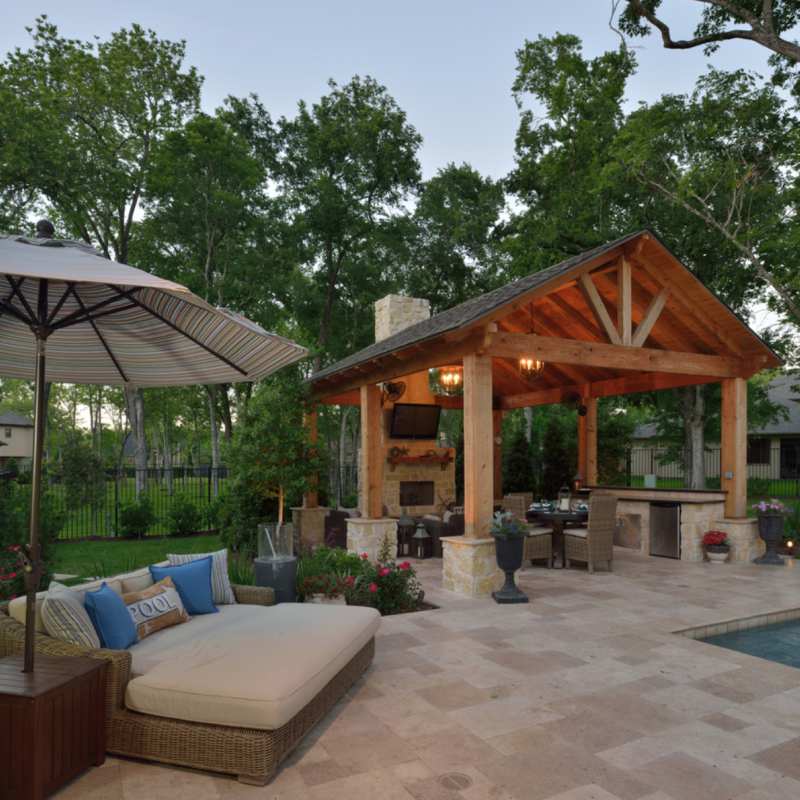 Recreate this look with MSI's Tuscany Beige Travertine (Photo Credit: Houzz)
Tuscany Beige is a natural stone paver made of cream and tan travertine from Turkey. The pavers offer design versatility as a result of its size range, from 6x6 to 24x24, and several thicknesses, including 3 cm, 1 1/4 inches, and 2 inches. The tumbled finish adds a rustic sophistication to any backyard like this outdoor oasis. This stunning space features light colors, including the beige pavers, which contrast beautifully with the vibrant greenery, warm wood tones, and blue pool.
Paredon Crema Travertine Pavers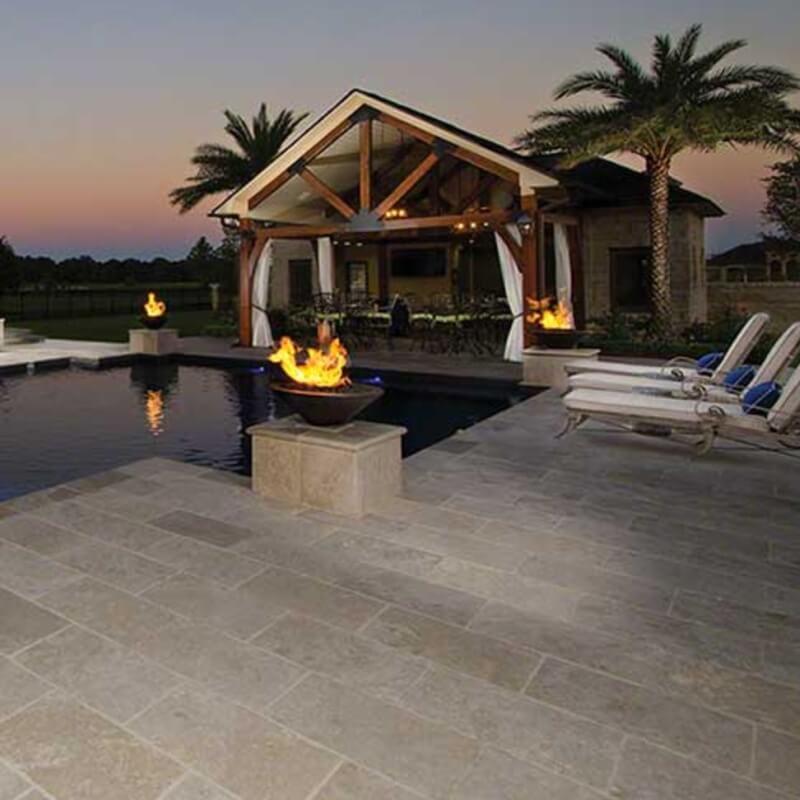 Featured: Paredon Crema Travertine Pavers
Paredon Crema is another travertine paver that comes from Mexico. It also is available in a 3-cm thickness and different sizes, such as 6x6 to 24x24. Its beige earth tones and tumbled finish convey an old-world charm, but in this luxurious pool escape, the elongated pavers help give it a more current look.
Beton Grey Porcelain Pavers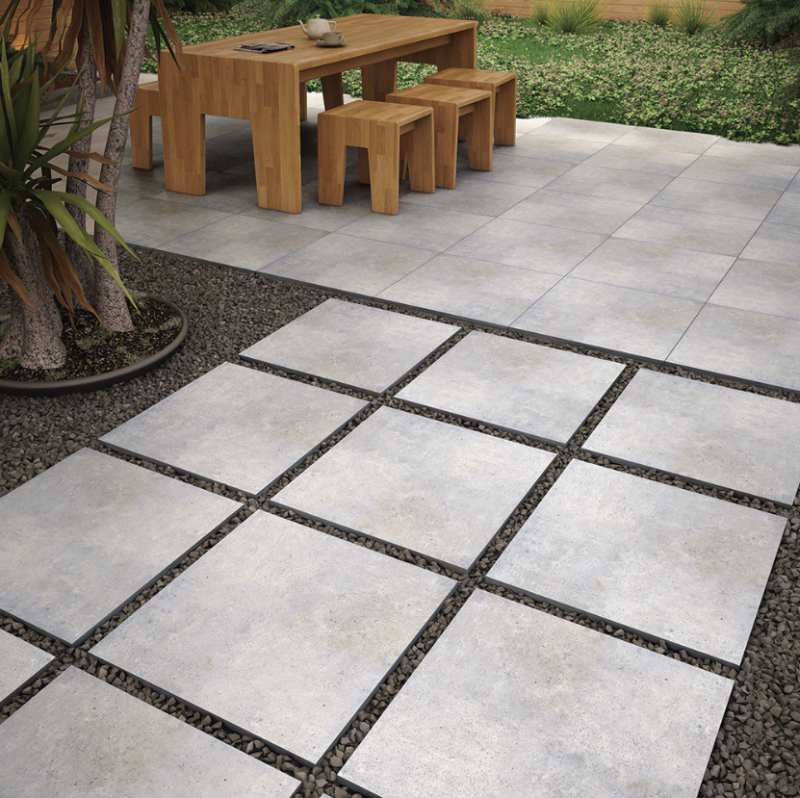 Featured: Beton Grey Arterra Porcelain Pavers
Beton Grey is a porcelain paver with tonal swirls and clouds of grays for a stone-like, matte finish. You can select this durable material in an elongated 13x24 or classic 24x24 size. While it may work well with more contemporary or modern aesthetics, it does offer a timeless look that will last. This hardscaping features an interesting combination of spaced out pavers accented by grey gravel with a close install that looks like that of porcelain tile underneath the bamboo table and stools.
Whether you want to put travertine tile around the pool or the patio, it's important that you take into consideration the installation options in addition to the design style. From travertine to porcelain, MSI offers a wide variety of outdoor tile and pavers to suit your specific needs.