Porcelain Pavers That Perfectly Mimic Travertine Tile
January 05, 2019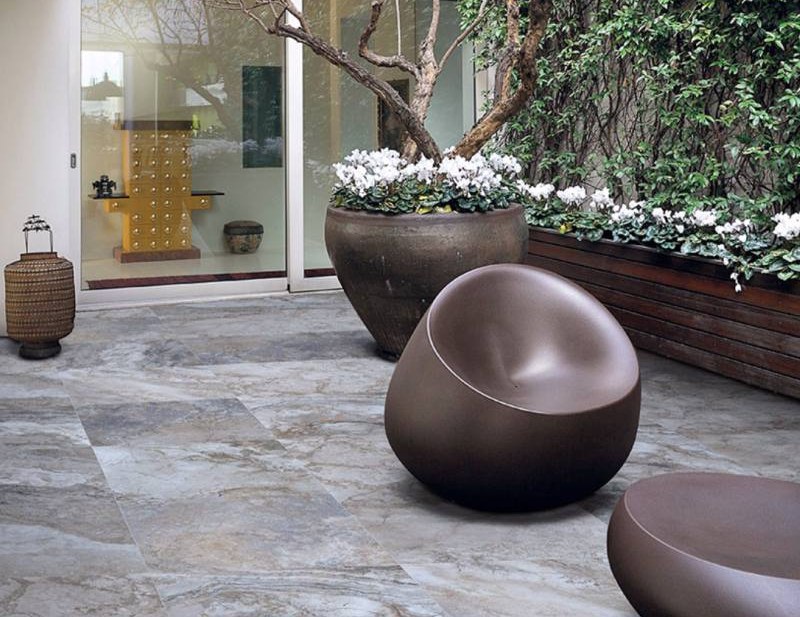 Travertine tile is timeless, elegant, and distinctive, but it requires sealing and specialized care. Fortunately, advancements in technology over the last few years have allowed for the creation of porcelain pavers that perfectly mimic travertine pavers and tiles. If you have been disappointed in the past with porcelain stone-looks, it is time to take a second look at MSI's product lines of realistic porcelain tiles, including the traditionally styled Versailles collection and the more contemporary styled Arterra collection.
One of the stumbling blocks for homeowners when selecting new flooring for their project is the cost of travertine tile. Travertine, for example, can be quite a bit more expensive than high-quality travertine-look porcelain tile—and honestly, it's difficult to tell the difference, even close up. However, until now, one of the biggest complaints from consumers has been that porcelain tiles made to look like travertine and other natural stones missed the mark on texture.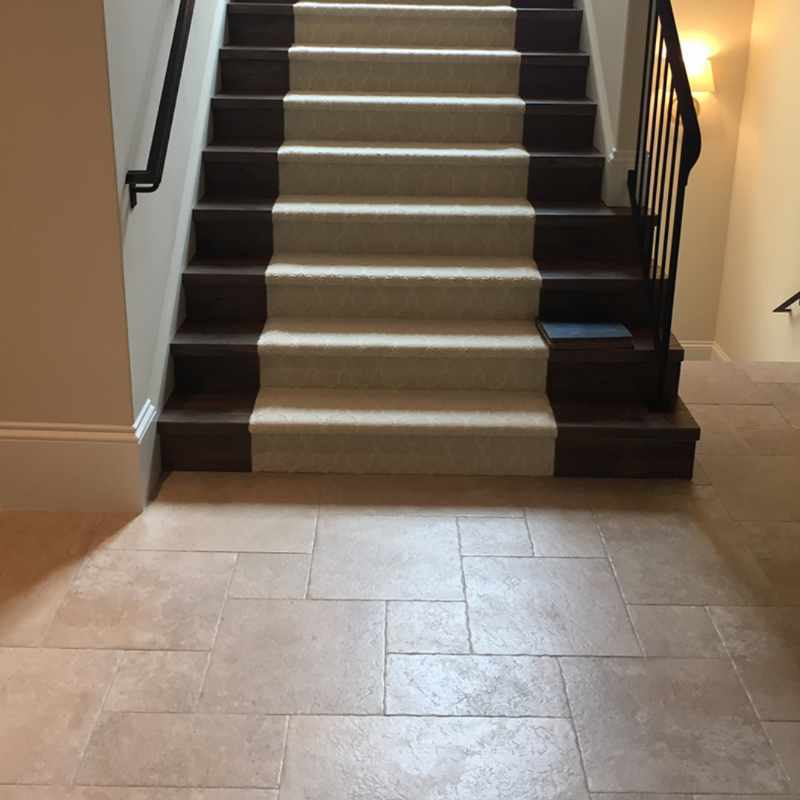 Featured: Versailles Manoir Crema Porcelain Tile
Here's the good news! MSI's Versailles Manoir Crema Porcelain tiles mimic natural travertine tiles beautifully—in their color, in their texture, and in their pattern. As you can see from the above photo, our artisans have beautifully recreated the subtle "imperfections" of travertine in these gorgeous porcelain tiles. This floor tile is a stunning example of how far technology has come in allowing us to recreate the texture and color of natural travertine. Another bonus with our travertine-look porcelain tiles is that they can be laid out and installed in the same patterns and grout lengths as natural travertine, giving a more authentic feel to the entire project.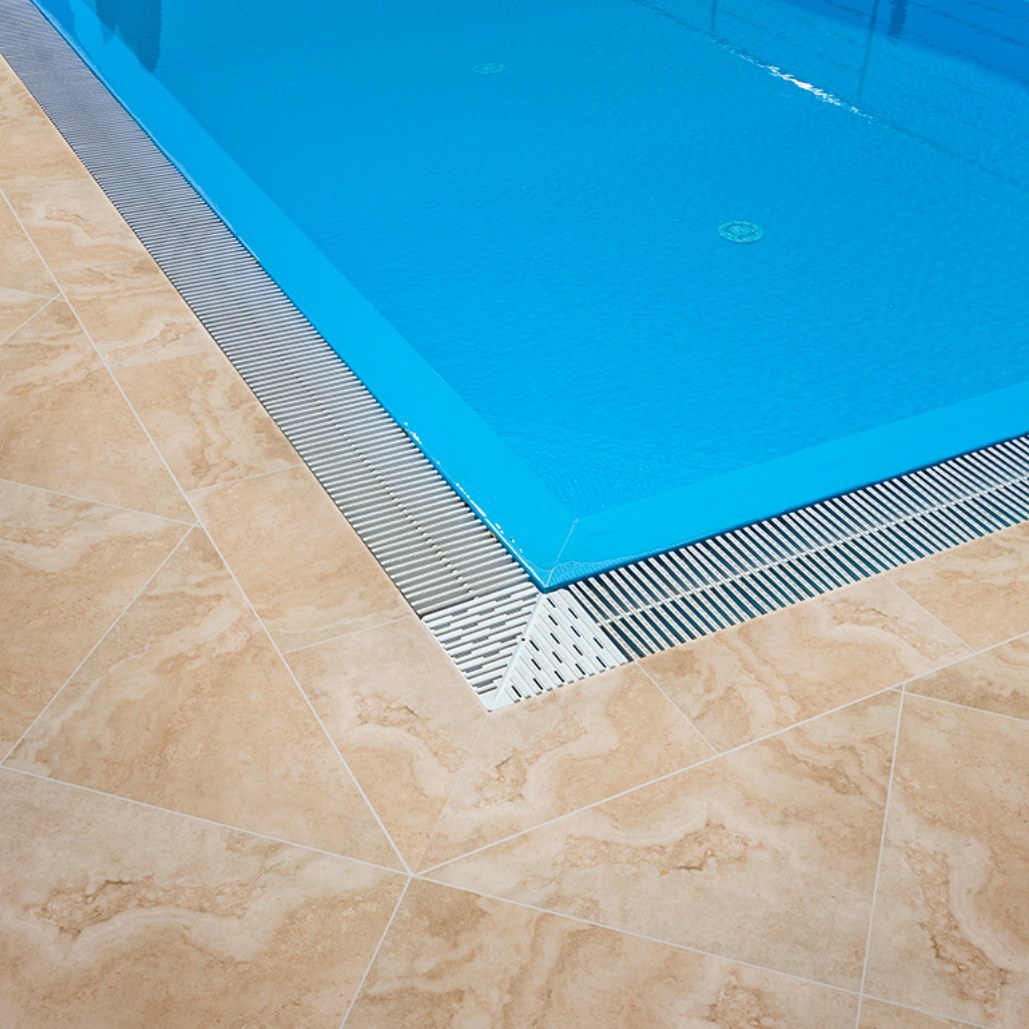 Featured: Tierra Beige Arterra Pavers
Bridging the gap between traditional and contemporary porcelain looks is our Tierra Beige porcelain paver. The swirls of color and the pattern looks so natural and random—just like natural travertine. Another concern for many homeowners is that porcelain tile patterns repeat too often, giving it away as faux—but our tiles and pavers are artfully crafted to capture the random elegance inherent to natural travertine.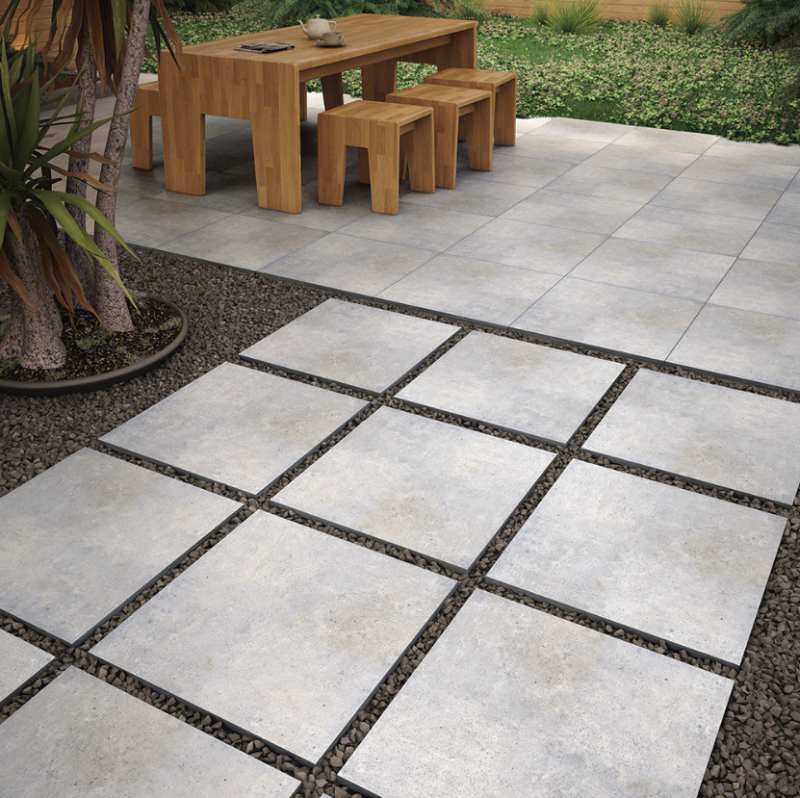 Featured: Beton Grey Arterra Pavers
Next, we move to the more contemporary-styled travertine look of Beton Grey Arterra Pavers. This modern design shows how versatile a beautiful travertine-look tile can be. Install the tiles with grout to create a charming outdoor dining space, and then dry-set tiles for a dramatic walkway effect. The subtle gray and white inflections in these porcelain pavers is a sophisticated nod to natural stone. They are a perfect surface choice for interior and exterior projects, and unlike natural travertine pavers, these porcelain pavers never need sealing or even special care. As a result they are a perfect solution for active homes, as well as for outdoor spaces where you can just hose down any spills and have the tiles looking fresh in no time.
There is no doubt that natural travertine is one of the most beautiful stones on the planet—but its fragility, cost, and maintenance isn't right for every situation. In high traffic areas, around pools, in master suites, kitchens, and bathrooms, travertine-look porcelain tile just may be a better fit for your project. Browse through our collections of porcelain tile that looks like travertine, and you're sure to find one that perfectly complements your design style!
READ MORE ABOUT CREATING OUTDOOR SPACES with PORCELAIN PAVERS
Arterra Porcelain Pavers with Zero-Slip Technology
Build the Perfect Patio with Porcelain Pavers
Get the Look of Travertine with the Legions Porcelain Pavers Collection