Create Signature Statements With Antoni Porcelain Tile
October 16, 2019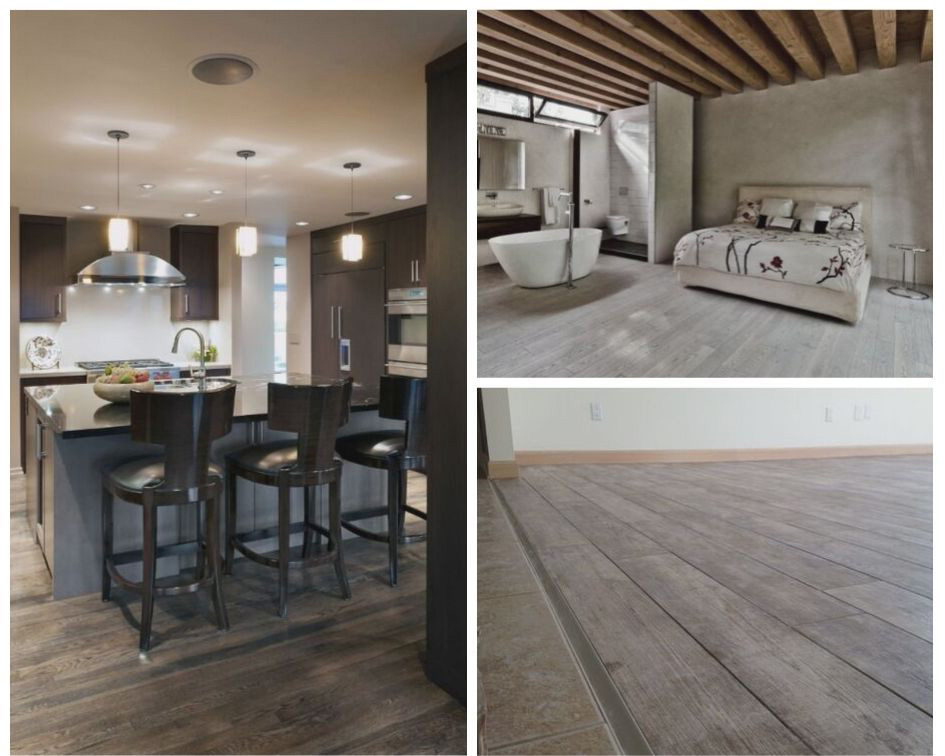 Flooring is important for any homeowner—and without a doubt, you can make bold statements with the type of flooring you choose. While carpet may be a conventional pick for comfort and style under foot, the options when it comes to hardwood are copious and multifaceted. Who doesn't love natural training and knots to give a sense of true style? Thankfully, porcelain tile is an exciting selection for everyone out there who loves hardwood but wants to opt for a more convenient premium surface.
This brings us to the Antoni collection, which is a porcelain wood tile that tricks observers and the naked eye by making it appear as actual real wood! With its rich offerings of timeless colors, intricate inkjet printing and the option of even Herringbone design, you won't be at a loss for enthusiasm when it comes to integrating this tile flooring into your home.
Let's delve into some exciting varieties that make up the Antoni collection. More than likely, the wheels of inspiration will turn and you'll be envisioning this top tier flooring possibilities for your kitchen and home!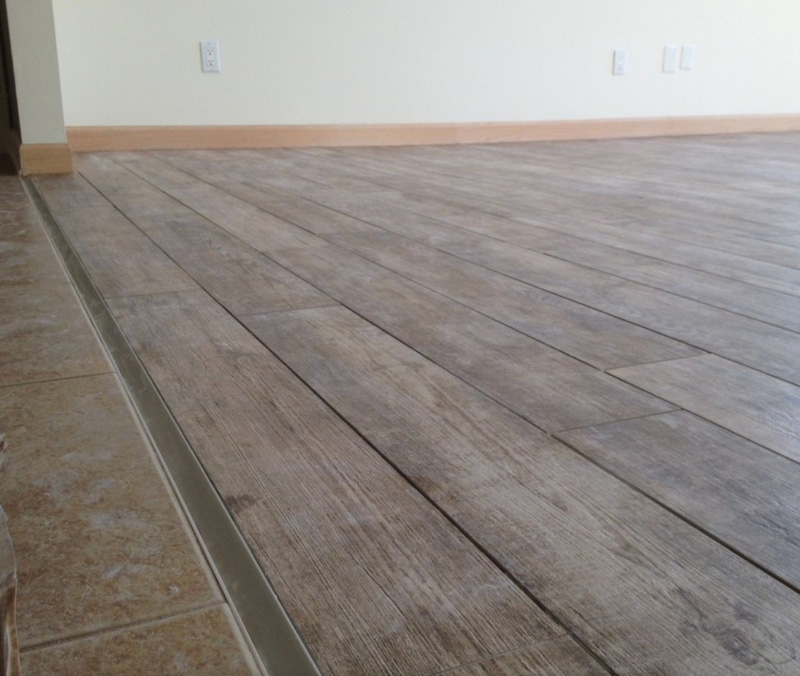 Gris Porcelain
Antoni's Gris Porcelain tile consists of weathered gray and stunning intricate shading. Ideal for homes with high traffic volumes—AKA pets, kids and everything else you can imagine—this low-maintenance porcelain wood tile is sure to meet your needs while providing a true sense of style!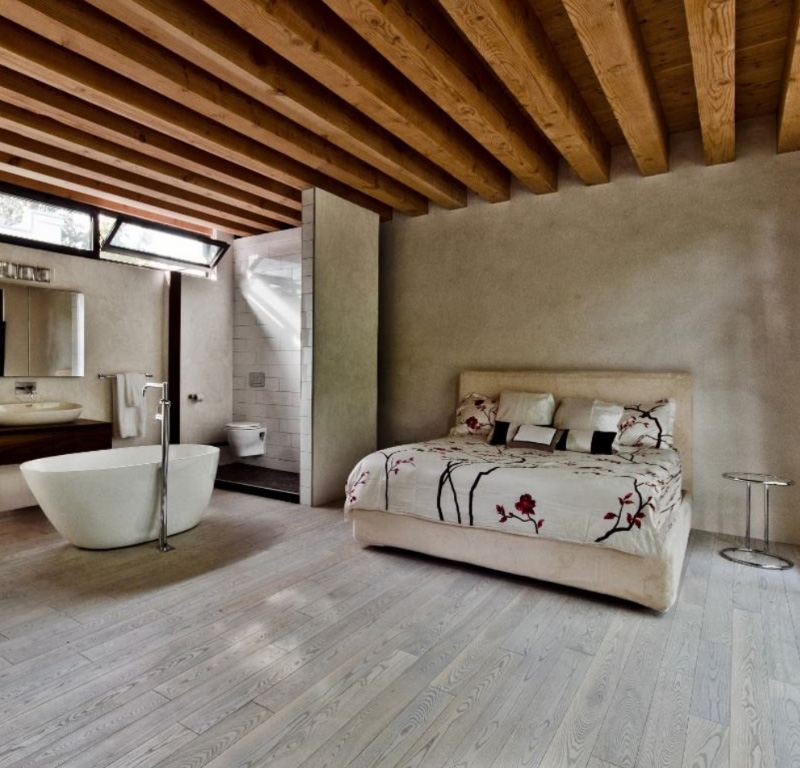 Platinum Porcelain
For a lighter birch-like hardwood look and feel, the Platinum Porcelain tile details varying shades of white and gray with nuanced knots to add texture. With a lighter option like this one, there area more than a handful of stunning furniture pieces you can use to accompany it.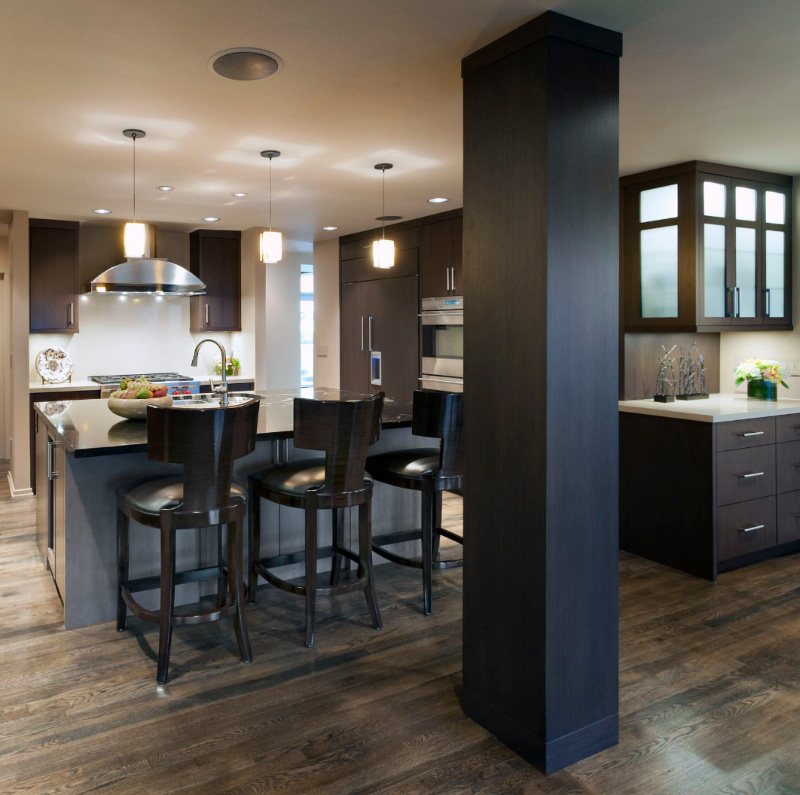 Nero Porcelain
Antoni collection's Nero Porcelain features a chestnut hardwood that's as pleasing to set foot on as it is to look at. Its various shading and entrancing knots provide a stunning wood-look tile suitable across a spectrum of aesthetics and tastes.
The advantages of porcelain wood look tile are many, which is why it's such a popular option for homeowners all across the country. You can't beat its durability, as the material is made from a refined clay that is fired up at higher temperatures, making it more able to withstand foot traffic and scratches. This is ideal for spots in the home like the kitchen or dining room where pets, people and everything in between come in daily contact with your floor.
Porcelain wood tile is easy to clean and doesn't withhold bacteria like other material might. It doesn't require the endless oils and substances that hardwood does, and it keeps a newness and shininess even years after installation. You definitely can't go wrong with porcelain wood's convenience and stunning beauty!
All in all, you won't regret exploring porcelain tile and in particular, the Antoni collection. With its varieties of styles and colors, you are bound to find the right selection for your home that meets your needs and compliments the surrounding area.
READ MORE ABOUT THE BENEFITS OF PORCELAIN TILE
Create Stunning Visual Appeal with A Porcelain Slab Backsplash
2018 Porcelain Tile Patterns We Love
Avoid These Mistakes with Your Porcelain Wood Tile