Current Obsessions: The Most Popular Natural Stone Choices In Stacked Stone
June 03, 2018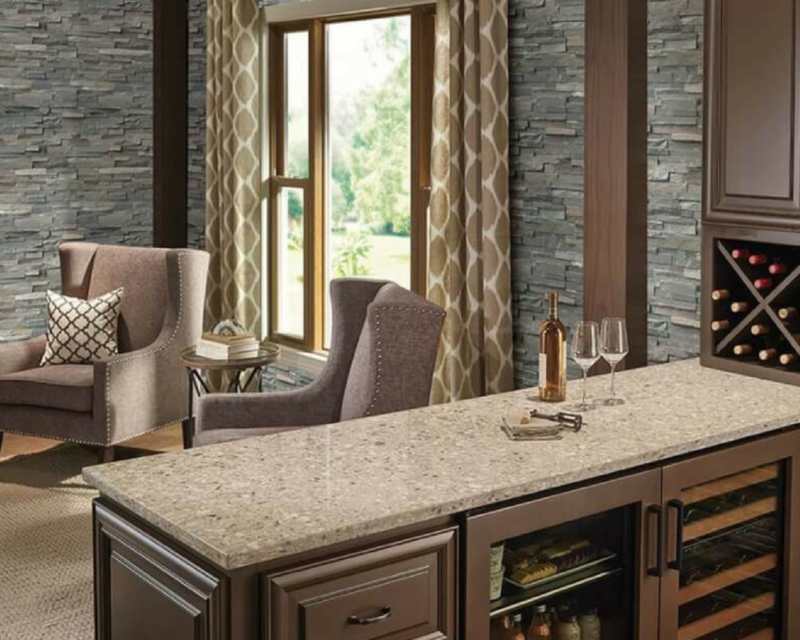 What is one of the most dramatic design changes you can make? Why…adding a stacked stone accent wall to your home, of course!
After all, a stacked stone wall isn't relegated to the great outdoors or fireplace walls anymore; these days, they are being installed in virtually every room of the home to add texture, balance, and beauty.
Once upon a time, stacked stone was synonymous with rustic lodge-looks, but today's stacked stone veneer panels have also been reimagined for many fresh applications. Rustic split face stacked stone is still popular, but now there are modern stacked stone choices crafted with a contemporary sensibility as well.
Whatever your style, stacked stone ledger panels can quickly transform any space, whether as a stacked stone fireplace, backsplash in a bar, headboard wall in the master bedroom, or exterior cladding. Here are some of our favorite looks in stacked stone.
Canyon Creek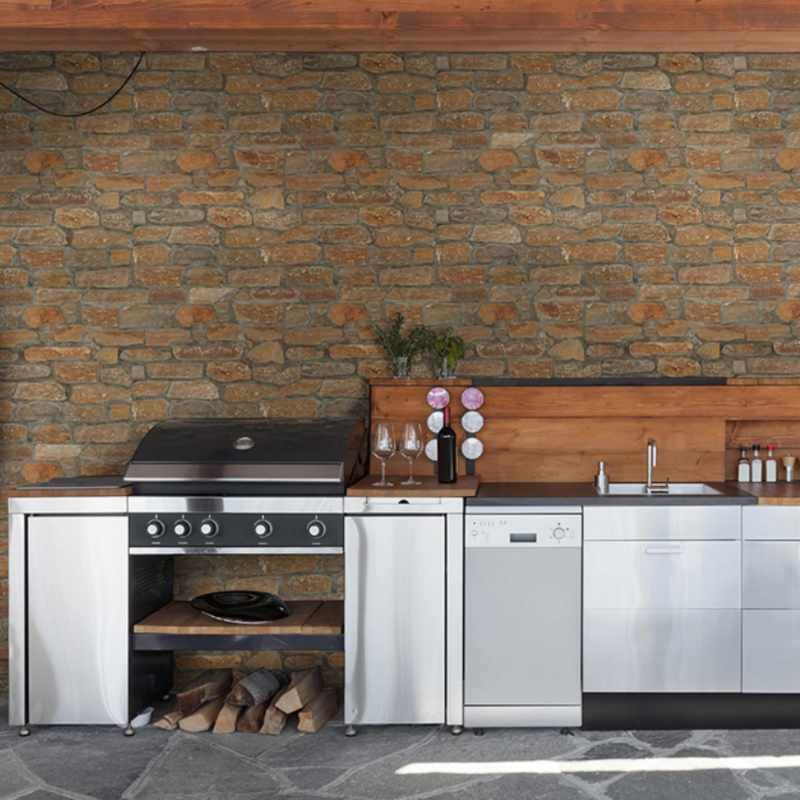 Featured: Canyon Creek Veneers
Let's start with the great outdoors! Outdoor kitchens are a mainstay for many homeowners because they allow for easy entertaining and comfortable family living.
To create this cozy outdoor kitchen's floor-to-ceiling stacked stone backsplash, our Canyon Creek thin veneers were installed on the entire wall.
The wider stones lend a more rustic, Old-World feel that complements the natural wood accents and stone floor, while the stainless steel kitchen is a decidedly modern twist. This unique and beautiful accent wall is composed of natural quartzite and can be left natural or sealed to create even richer tones and a glossy finish.
Roman Beige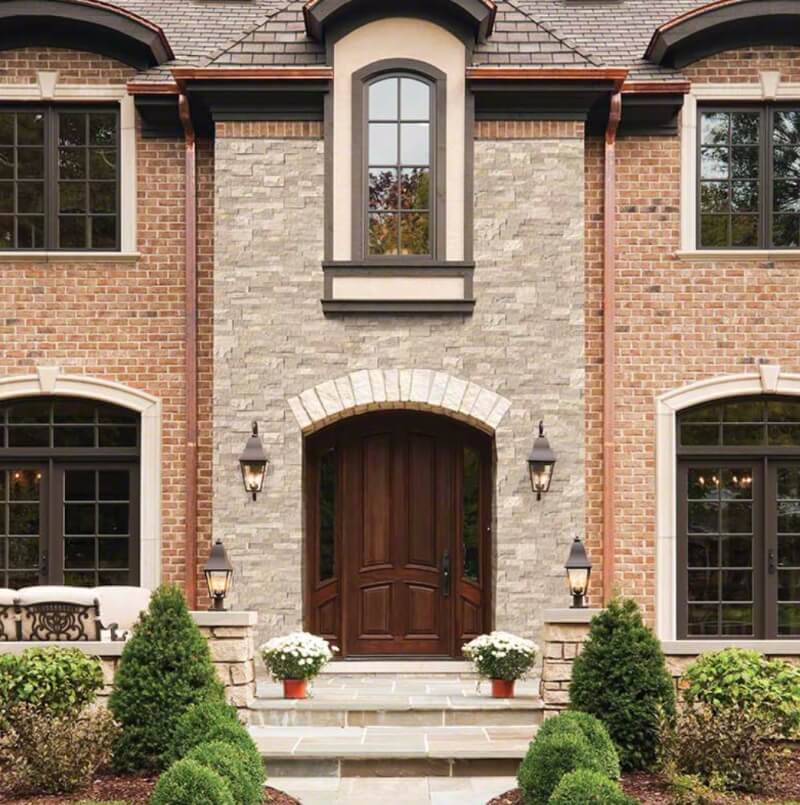 Featured: Roman Beige Stacked Stone
In many areas of the country, brick homes are common. While it's a popular idea to update a home's curb appeal, many options are simply not budget-friendly. However, instead of redoing the entire façade, why not consider making a statement with natural stacked stone, just around the entry or another focal point?
That's what these homeowners did, and it turned out gorgeous! Here, our neutral blend of Roman Beige travertine stacked stone ledger panels come with pre-arranged corners. That makes installation simple, but more importantly, gives you a professional finish.
Golden Honey Pencil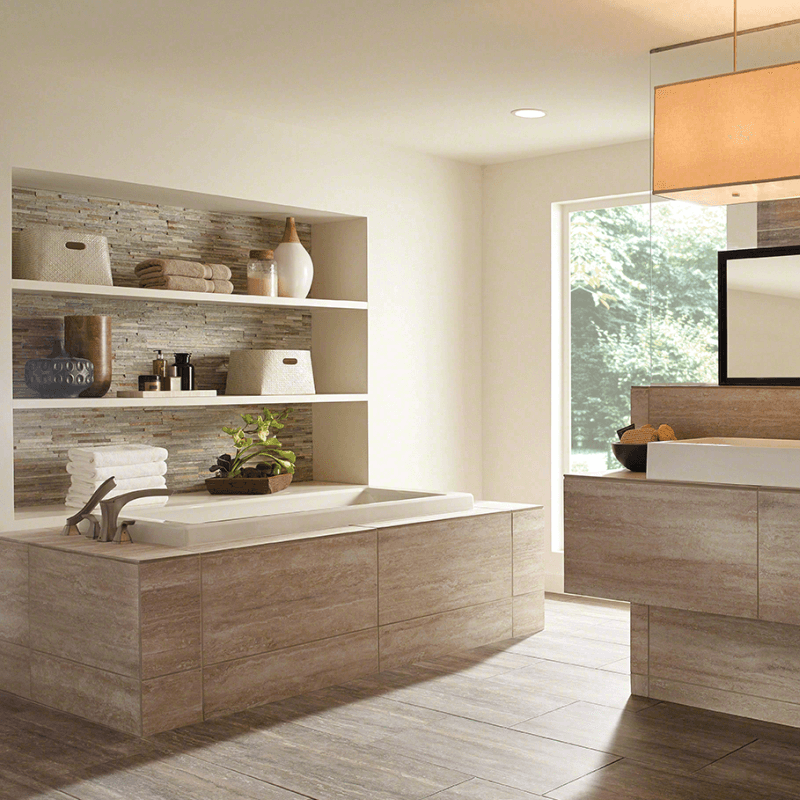 Featured: Golden Honey Pencil Stacked Stone
Next, bringing the outdoors inside the home, we want to feature some of our favorite modern stacked stone design options. For example, we love the elegant and stunningly beautiful Golden Honey Pencil Stacked Stone accent wall and shelf inset over this spa-inspired bathtub.
Crafted from natural quartzite in pencil-thin split-face strips, this is a perfect example of traditional stacked stone meeting contemporary design. The look is at once cozy and contemporary and complements the warm and neutral floor tiles like a dream.
White Quarry Interlocking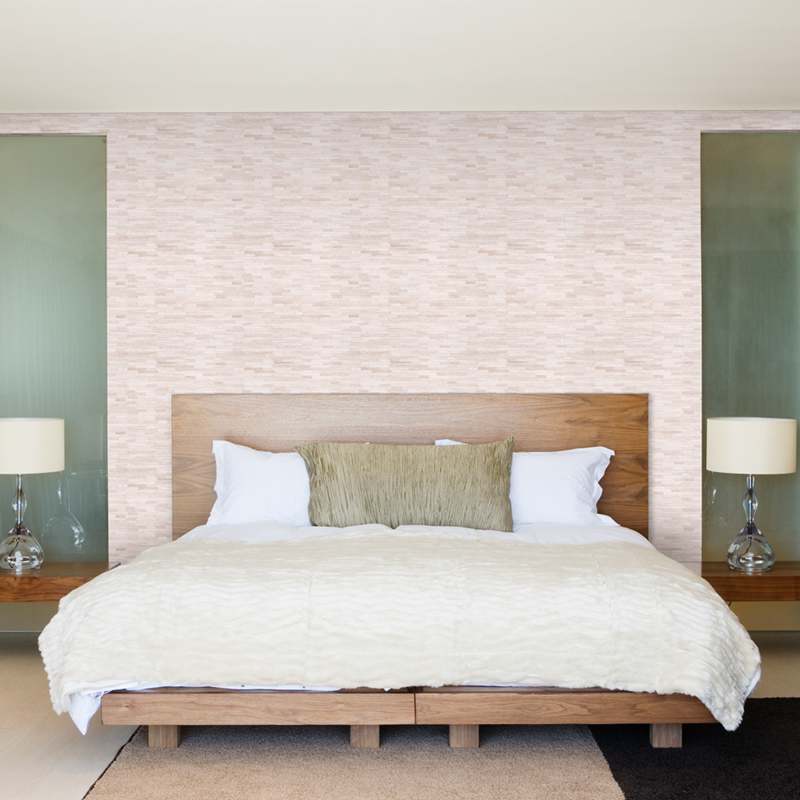 Featured: White Quarry Interlocking 3D Peel and Stick
We've all been inspired to transform one of our rooms in a single day after watching a design makeover show. However, if you've never actually installed stacked stone before, it's advisable to start with our White Quarry Interlocking 3D Peel and Stick stacked stone.
Crafted from beautiful natural marble and requiring no grout or thinset, you truly can transform any room in your house quickly and with professional results. This is just one of the fantastic DIY-options in our ever-expanding Stik Wall-Tile™ Collection.
Ardesia Black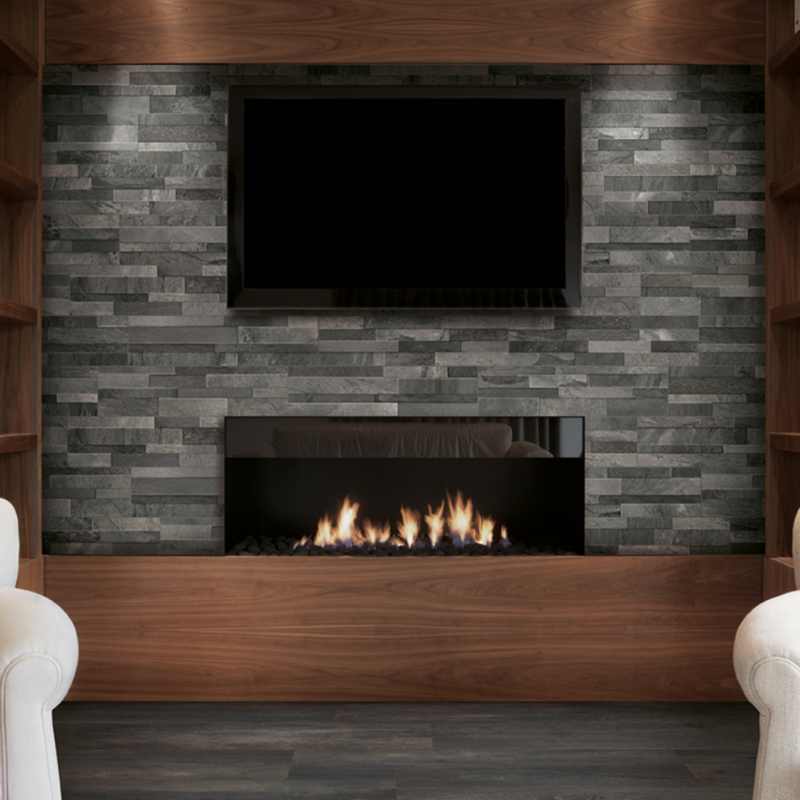 Featured: Ardesia Black Stacked Stone
We've looked at a variety of natural stacked stone options—from rustic to modern—but it's time to introduce you to our new Dekora Porcelain Panel collection as well. Crafted to resemble natural stone ledger panels, this contemporary collection features a range of textures, colors, and patterns to suit any style.
For example, Ardesia Black Stacked Stone features a combination of textures and tones that are reminiscent of charcoal and black granite. Paired with a modern teak trim, the result is a show-stopping stacked stone fireplace.
Stacked stone has been popular as a design element for hundreds of years. Throughout Europe, the Northeastern United States and beyond, stacked stone was originally installed by true craftsman and artisans. Today, you can recreate this look both indoors and out with one of our many stacked stone options.
From our budget-friendly porcelain panels to our easy-to-install peel and stick ledgers, or even one of the beautiful split face natural stone options…with the right tools and vision, you can add this design element to almost any space!