Sparkling Silver Granite Countertops
June 21, 2016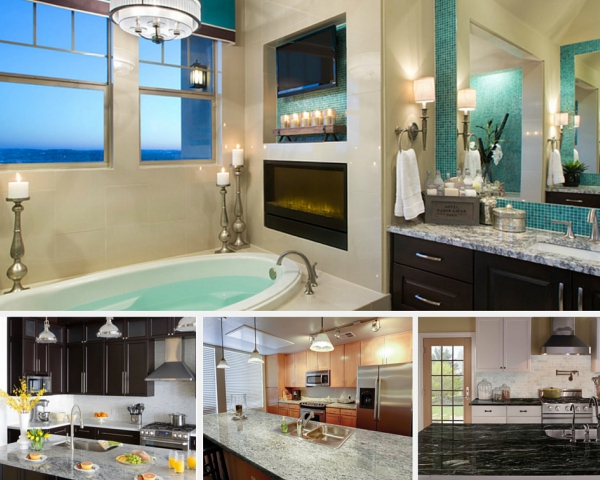 In modern interior design, gray is often considered the most sophisticated neutral. Not only does gray provide a large range of hues—from the palest smoke-gray, to dark and nearly-black charcoal—but MSI's granite colors combine these shades brilliantly in veins, swirls, ripples and shimmering silver. Gray is a great option when stark white can seem too harsh. So, if you're looking for some sophisticated style inspiration, here are some great choices to consider.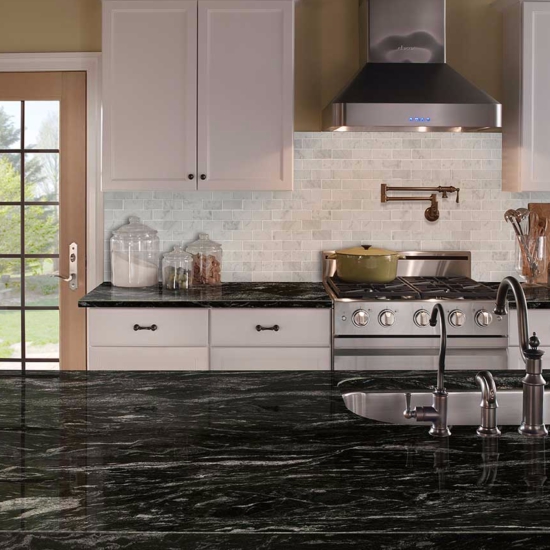 Featured: Silver Waves
Silver Waves
At the darker end of the range is Silver Waves, a natural granite from India. It features delicate gray veining on a black background. Highly polished, it creates an elegant focal point as a countertop or an easy-to-coordinate backsplash that will coordinate with many other design elements. Durable enough to withstand freezing temperatures, you can even use this beautiful material on outdoor installations, as granite counters for your open-air kitchen.
Featured: Silver Sparkle
Silver Sparkle
Silver Sparkle is one neutral granite that won't fade into the background. This high variation combination of shimmering gray with swirls of cream and dark ebony creates high drama. The eye-catching stone is available in highly polished slabs for large installations, or in tiles for easy combination with other materials. Either way, Silver Sparkle is an excellent complement to solid black or white.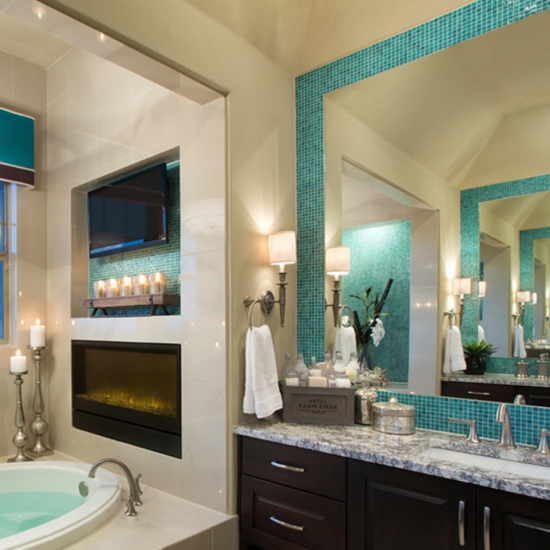 Featured: Silver Creek
Silver Creek
Aptly named, Silver Creek is reminiscent of gray-and-white sandy ripples beneath a peaceful brook or at the seashore. This polished granite from Brazil offers subtle variation, making it endlessly versatile. Use it indoors or out, as a virtually indestructible granite countertop, backsplash, or flooring.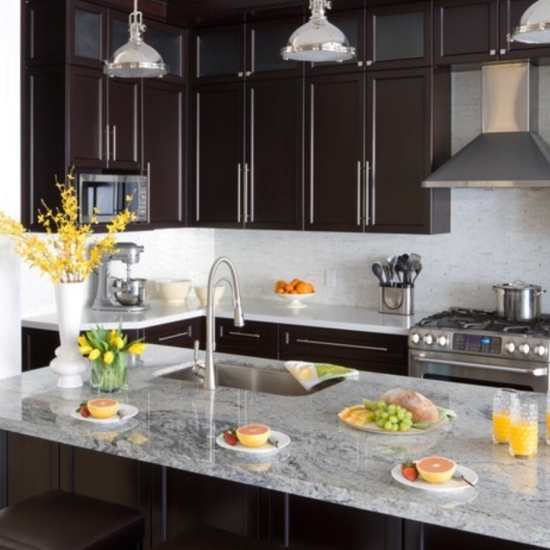 Featured: Silver Cloud
Silver Cloud
Featuring just about every shade of gray imaginable, Silver Cloud is a popular high variation granite. With its stripes, swirls and ripples of jet, ivory, and smoke gray, all against a white background, this gorgeous granite is as eye-catching as it is elegant. It is available in polished or brushed finishes, so you can enjoy it on your counters, walls, or underfoot.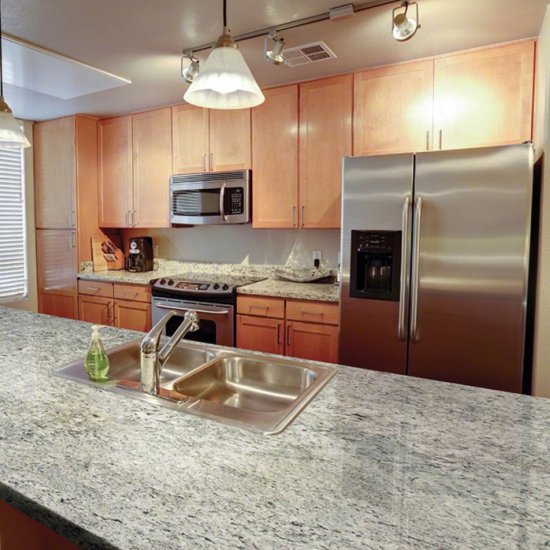 Featured: Blizzard
Blizzard
One look at this granite colorway and you'll see why it's named Blizzard! Reminiscent of snow and ice, this granite is perfect for wherever your family likes to "chill." Blizzard granite is easy to coordinate because its swirls and dabs of gray—ranging from jet to nearly-white—create an overall pale scheme that won't overwhelm a small space. You'll love its durability indoors and out, for any space in your home or yard.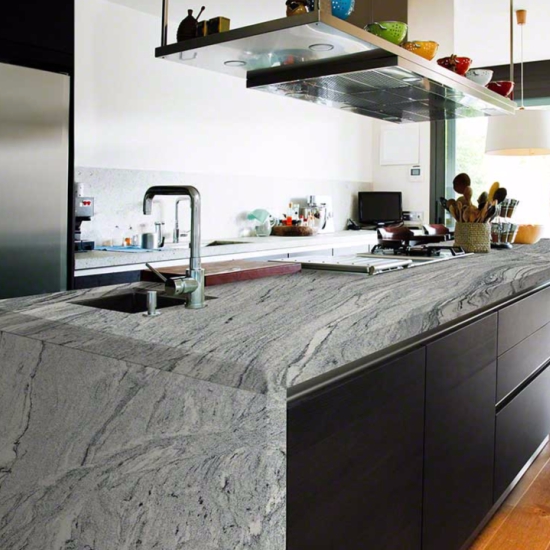 Featured: Silver Cloud
Neutral gray provides the perfect backdrop for other, more colorful design features to pop, but the right neutral can make a statement on its own, from the subtle to the stunning. Don't overlook the possibilities of sophisticated grays in your interior décor!
READ MORE ABOUT GRANITE COUNTERTOPS
Pros And Cons Of Granite Countertops
Salt And Pepper Granite Colors
Stylish Granite Countertop Standouts