Get On Board With Our Newest Subway Tiles
April 15, 2021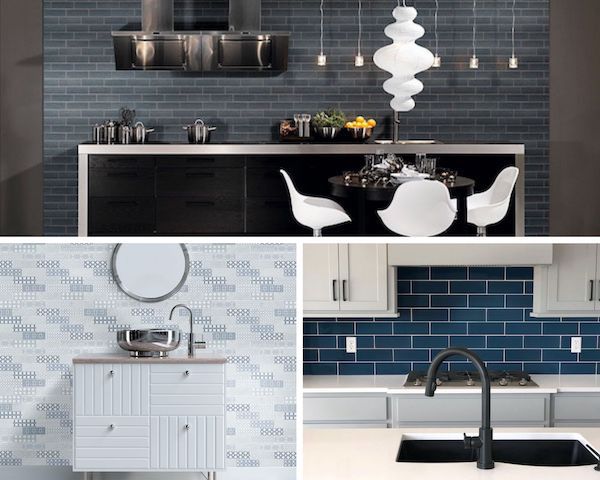 Subway tiles may not have started out as a trendy tile option, but that's what it has been for the past century.
Having its start in Manhattan subways, subway tiles come in new sizes and more colorful patterns and are necessary for any hardworking kitchen or bathroom. Today, you will find a mixture of traditional and contemporary subway designs in natural stone, glass, porcelain, ceramic, and brick-look.
Read on to learn about some of the options that MSI offers so that you can make your modern home elegant, trendy, and gorgeous.
Boathouse Blue Picket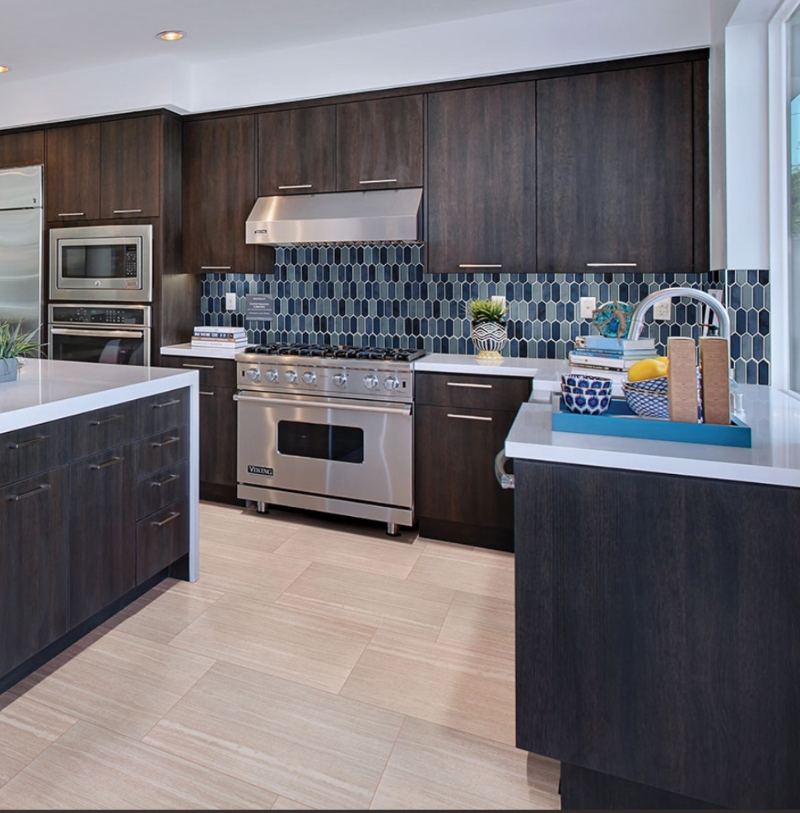 A cross-continental study revealed that blue is the most popular color in all the world, and why wouldn't it be? It's known for being the most calming hue out there. This makes it perfect for interior decor since the home is a space to relax and unwind.
For this reason and many others, MSI is proud to offer Boathouse Blue Picket subway tiles. These porcelain tiles have an interesting elongated hexagonal shape and feature three distinct shades of blue. Deep-sea blue, cornflower, and clear sky hues come together with white rims to create the same effect as calming ocean waves have.
Midnight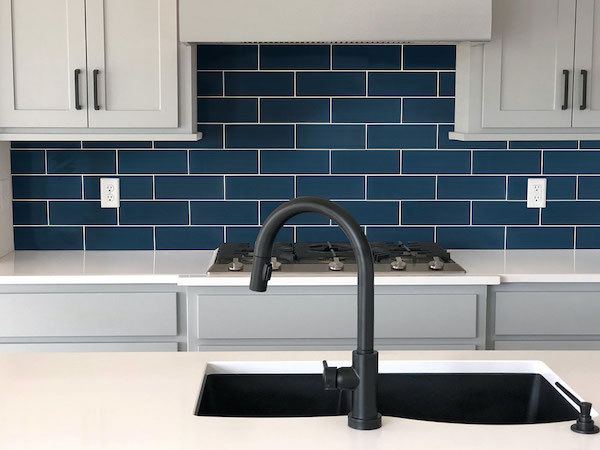 If you're partial to darker modern tile colors, Midnight may be the right choice for you. This simple tile is a deep, dark blue reminiscent of the midnight sky. With white edges between tile that meet in the middle of the one above them, this is the perfect option for homeowners that believe less is more.
These glass tiles are both minimalistic and stunning with their high sheen and smooth finish. Like most of MSI's tile options, they can be installed either horizontally, vertically, or diagonally depending on your individual tastes.
Glacier Blue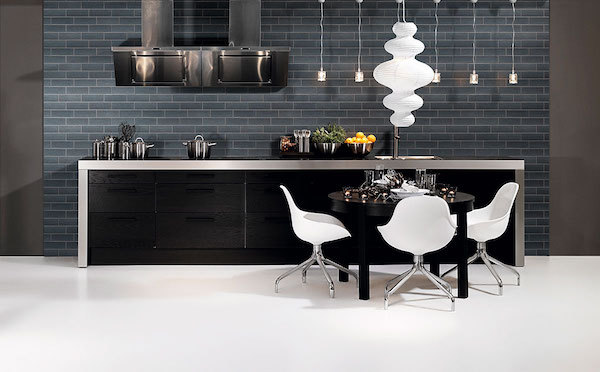 Looking for a dark blue tile that has a little more texture than Midnight does? Want something that toes the line between deep blue and the light gray that looks amazing in contemporary spaces? Glacier Blue glass tiles might be the right choice.
This beautiful glass tile has somewhat straight lines that line each plank horizontally. This gives it the appearance of textured charcoal. It's perfect not only for floors but also for wall tile on accent walls and backsplashes.
Brickstone Cobble

If you love the gray undertones of Glacier Blue and want to emphasize them by eliminating the blue tinge, Brickstone Cobble is a great choice. This tile is made from porcelain that has the appearance and texture of black bricks. It's an elegant choice for anywhere in your home, but it looks especially amazing as a fireplace surround.
You can use MSI's backsplash visualizer to see what this sophisticated style will look like near your fireplace. It also works wonders for those who want a backsplash that doesn't detract attention from other areas of the room. Since Brickstone Cobble is neutral as well as beautiful, it can be used with any interior design scheme.
Copen Snow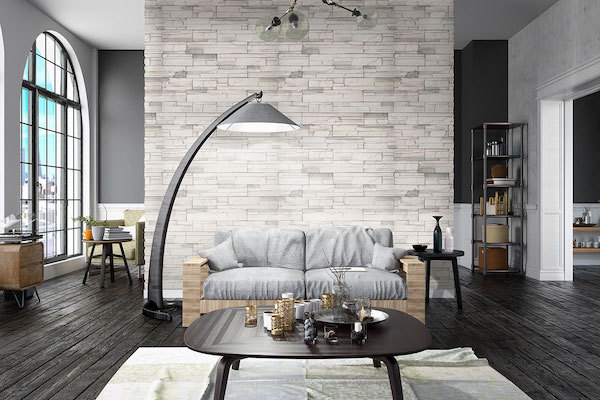 Taking a complete 180 from the dark hues of Brickstone Cobble, Copen Snow is a white stacked stone that makes a statement. Like most stacked stone options offered by MSI, this tile is uneven and organically shaped. This is a great way to ensure that your accent wall or backsplash will be 100% unique.
In addition to warm white hues, this tile showcases a variety of light grays. The ultimate effect is extremely stunning, which makes Copen Snow the perfect focal point of any kitchen, bathroom, or living area.
Bytle Bianco Herringbone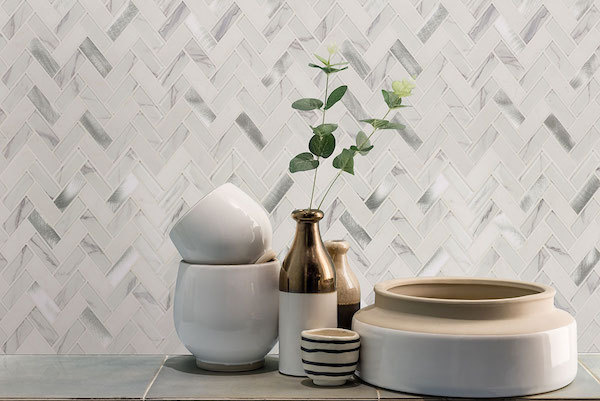 Speaking of warm whites and gray accents, Bytle Bianco Herringbone features these same hues. However, there's a twist: these tiles spin in opposite diagonal directions to create the stunning visual appeal of arrow shapes.
Fans of deeply-veined natural stone countertops will enjoy the thin gray veining that lines many of these backsplash and wall tiles. Others have many different shades of gray that look like pencil sketches or fuzzy veining. This keeps you and your visitors engaged with your decor because there's always something new to discover about your tiles.
Evergreen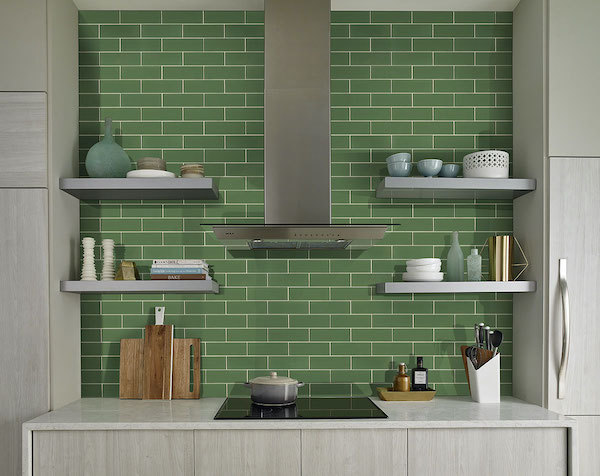 Looking to bring a pop of color to your favorite backsplash designs? Evergreen has you covered. Though it has the same style as Midnight subway tiles, its vibrant green color sets it apart from the more neutral-hued tiles on this list.
Evergreen's gorgeous color makes it the perfect choice for those who want to add a trendy pop of color to their modern or contemporary interior decor. It fits in perfectly with rooms featuring earthy tones like tree-bark brown and charcoal grays. The leafy green is both natural and bright, making it a stylish addition to your space.
Zouli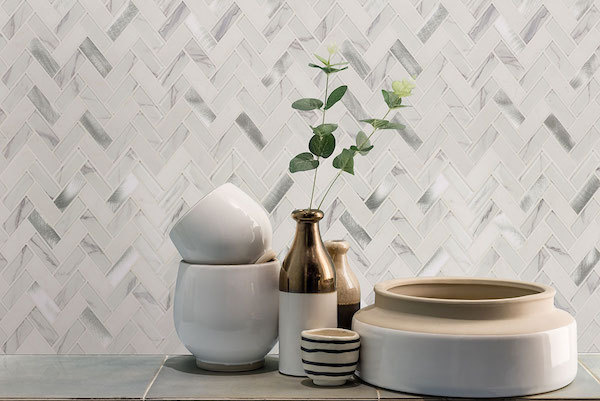 One of the most unique subway tile patterns we offer is Zouli, which features geometric patterns on each tile. These designs are extremely intricate and feature bold black, blue, and indigo hues on a white background. They make a great focal point for any otherwise simple space.
While every individual tile has a consistently smooth texture, it won't have the same design as the surrounding tiles. Some Zouli rectangles have rectangular patterns while others are inspired by stars. These are just a couple of our favorite Zouli tile designs- others have zigzagging lines or interlocking patterns.
Whether you choose Zouli or any other tile option on this list, you can order a sample and see your options in person. This will give you a better of the exact colors and textures for your tile so you can get the best tile for your needs.
Get Started With MSI's Subway Tiles
Now that you know some of the trendiest subway tiles that you can use in your home decor, it's time to get started.
Contact MSI with any remaining questions that you have and to ask about our showroom. We're committed to helping you make your next home renovations as successful as possible, so we look forward to hearing from you soon.