How To Get The Look Of Polished Cement In Porcelain Tile
December 29, 2017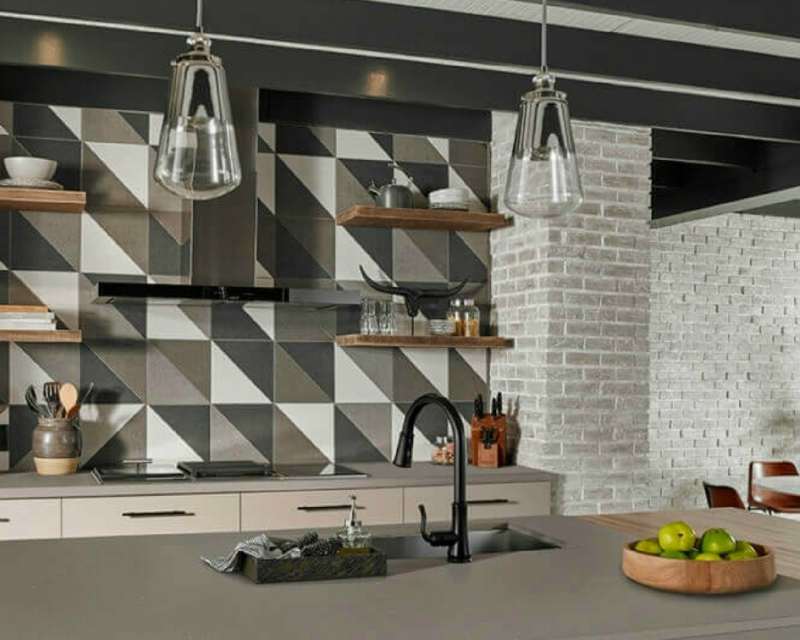 The cement-look trend in flooring is white-hot, thanks to the popularity of minimalistic designs and the industrial look. It's expected to continue well into 2018, and beyond! Trendy aesthetics aside, cement is popular for many reasons. It's versatile, durable, and budget-friendly — but it does have its downfalls, which in many cases can negate its benefits.
For one thing, getting the surface perfectly even and smooth requires quite a bit of skill, and it's even harder to achieve on walls and other vertical surfaces. Finding a contractor who can perform this work is not easy, and you may end up paying a premium price tag for the look you desire. Also, it's a cold surface — not always desirable in living spaces that may encounter bare feet.
Porcelain tile, on the other hand, solves these problems without sacrificing the stylish look of cement. Check out some of our favorite cement-look alternatives, and find out what makes them a better choice.
Glacier Dimensions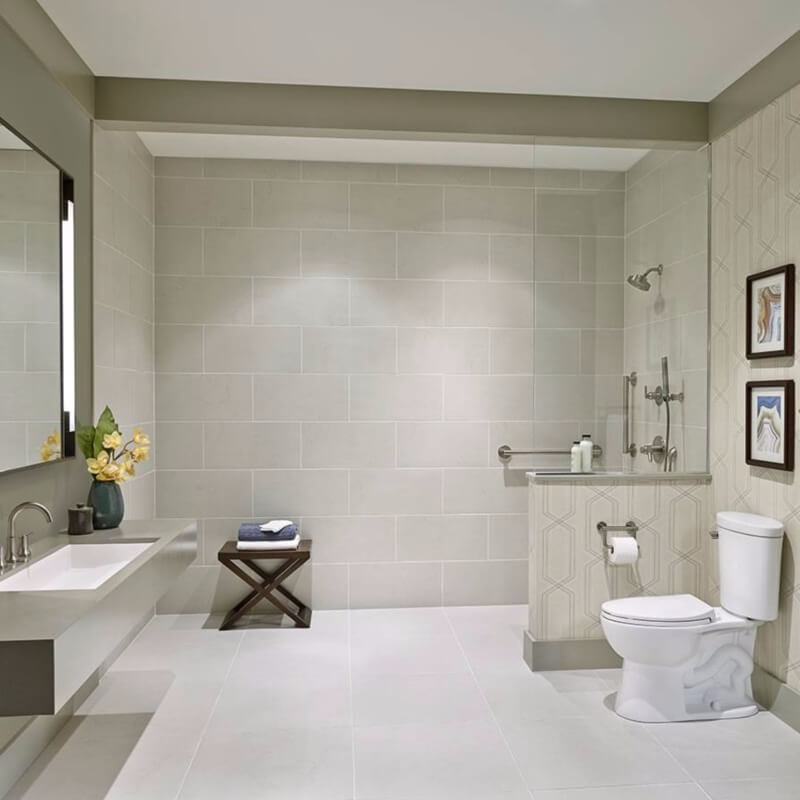 Featured: Glacier Dimensions Porcelain
If you're looking for budget bathroom floor ideas, cement flooring may seem like an ideal choice. However, the idea of walking in with bare feet can leave you cold. Porcelain tile, such as pale Glacier Porcelain from the Dimensions Porcelain Tile Collection, offers the opportunity to install radiant heating beneath the floor — a safe, low-operating-cost method that can even heat the whole room. That morning shower just got a lot more pleasant.
Olive Focus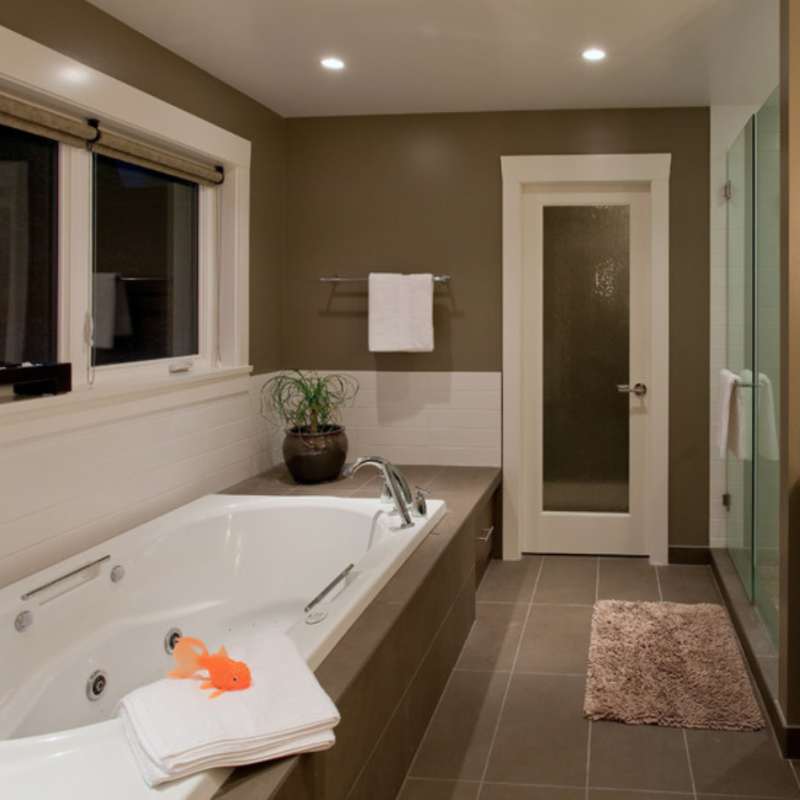 Get this look with MSI's Olive Focus Porcelain (Photo Credit: Houzz)
There are times when a glossy finish isn't desired, when "polished" takes on a different meaning — as in stylish, elegant, and pulled-together. Olive Porcelain tile flooring from the Focus Porcelain Tile Collection offer a subtly striped matte texture in green-gray that's easy to install, easy to coordinate, and easy to walk on when your feet are wet.
Graphite Focus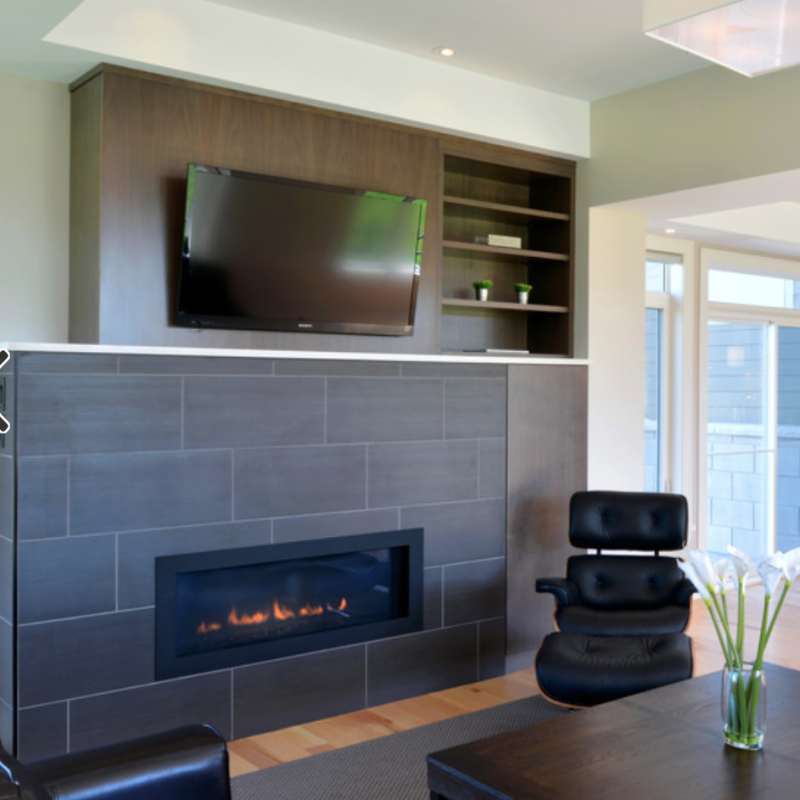 Recreate this look with MSI's Graphite Focus Porcelain (Photo Credit: Houzz)
Graphite Porcelain from the Focus Porcelain Tile Collection offers a linear striped texture in eye-pleasing mid-tone grays. These tiles resemble textured cement, but have one big advantage as displayed in this photo: You can use them on vertical surfaces. Cement is heavy and extremely difficult to install vertically with the surface texture you desire. If you think cement would be ideal to surround a fireplace, modern tile is even better suited for the job.
Novara Cemento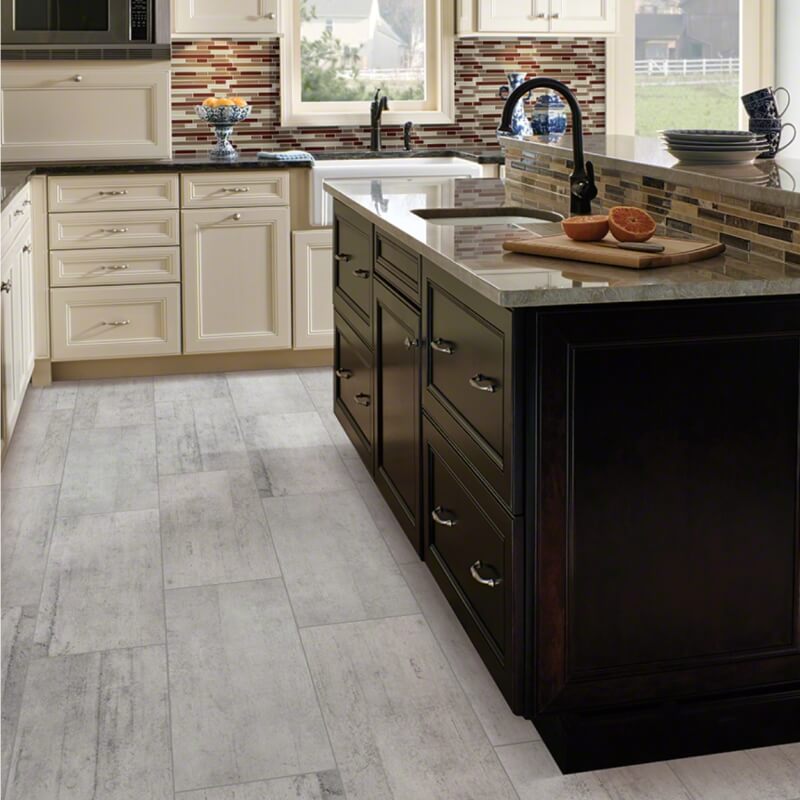 Featured: Novara Cemento Porcelain
For a busy room like the kitchen, cement flooring seems like an ideal option — it's easy to clean and holds up to heavy traffic. However, to achieve that durability real cement needs regular sealing. If you don't want to close off your room every six months or so to apply sealer and wait for it to cure, choose Novara Porcelain tile from the Cemento Porcelain Tile Collection and get the performance with none of the hassle.
Napoli Cemento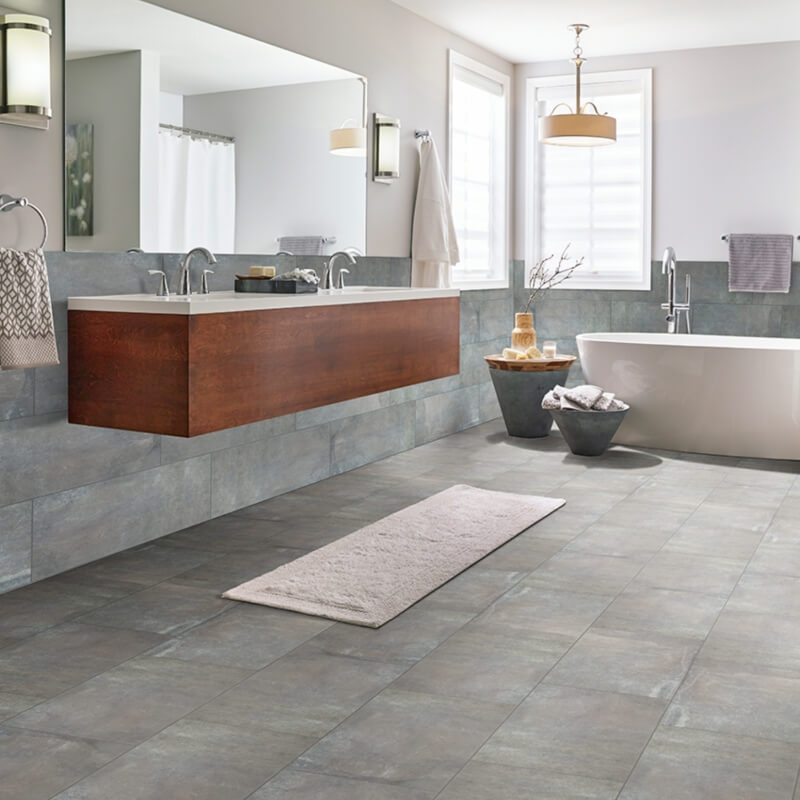 Featured: Napoli Cemento Porcelain
Rounding out the list with the most authentic cement look is Napoli Porcelain tile from the Cemento Porcelain Tile Collection. It's got that great matte texture you love for wet areas like bathrooms and spas, with an austere, minimalist aesthetic. If you poured real cement, and it developed a crack, you'd have to try to repair it and live with less-than-perfect results, or have it re-poured. With porcelain tile, you just pull up a tile and replace it.
Whatever your reasons for choosing the cement floor aesthetic for your home, you should consider porcelain tile to create it instead of the real thing. Leave the poured concrete out in the garage! Visit MSI's online gallery to learn more about these porcelain tiles and hundreds of others that can help you create the perfect floor in your home.
READ MORE ABOUT THE BENEFITS OF PORCELAIN TILE
Fun Designs to Try with Modern Porcelain Tile
Get the Look Of Athens Marble In A Durable Porcelain Tile
How to Use Porcelain Tile In the Bedroom