Tips From The Trade: Are Quartz Countertops Really More Expensive Than Marble?
July 09, 2017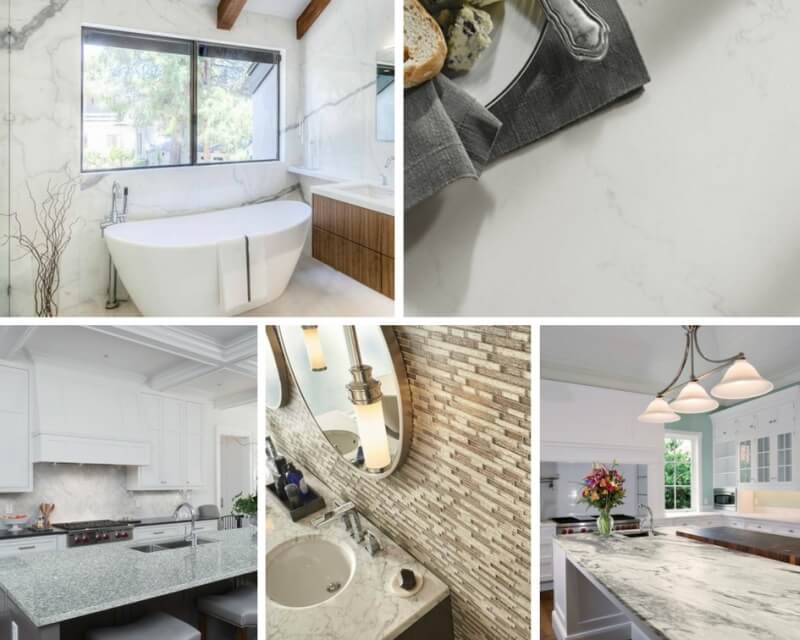 Its luxurious, timeless look and the value it adds to the home makes marble one of the most popular surfaces among homeowners. And although it may seem pricey, the cost of marble countertops varies widely, depending on the type of stone chosen.
Marble also requires more maintenance than some other surfaces, and this adds to the overall expense. Even so, many homeowners still feel it is the ideal countertop choice.
However, if you're on the fence about whether marble is really right for you, you may want to consider a low-maintenance alternative—quartz countertops.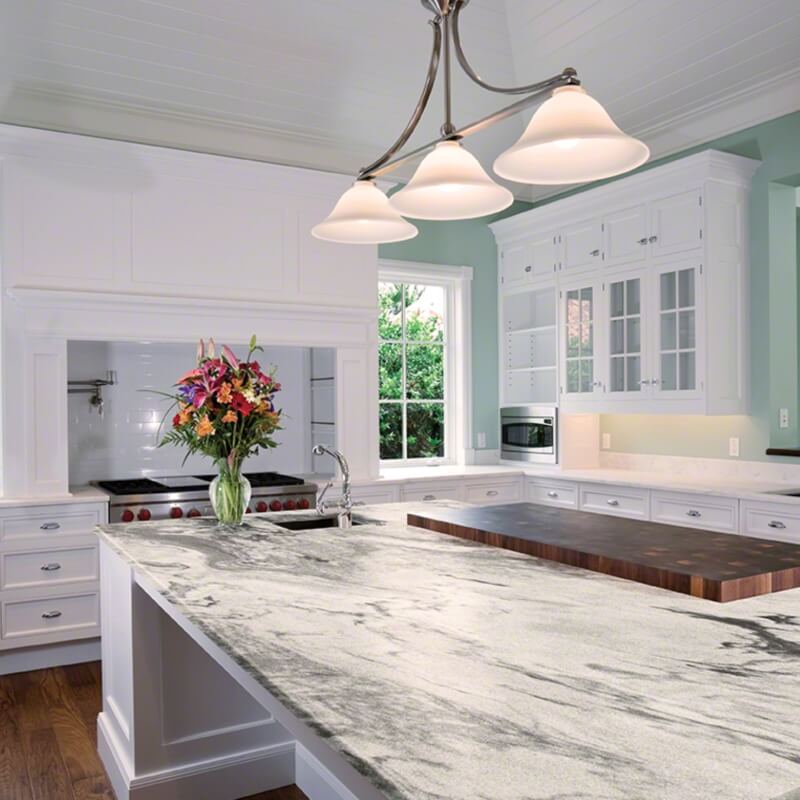 Featured: Augusta White Marble
Generally speaking, MSI's quartz is less expensive than marble, and it offers a variety of benefits many love. Quartz isn't a downgrade from marble—it's just a completely different surface. Quartz is extremely durable, whereas marble requires more TLC. Non-porous quartz won't harbor germs, and is resistant to scratching and staining.
Carefree Living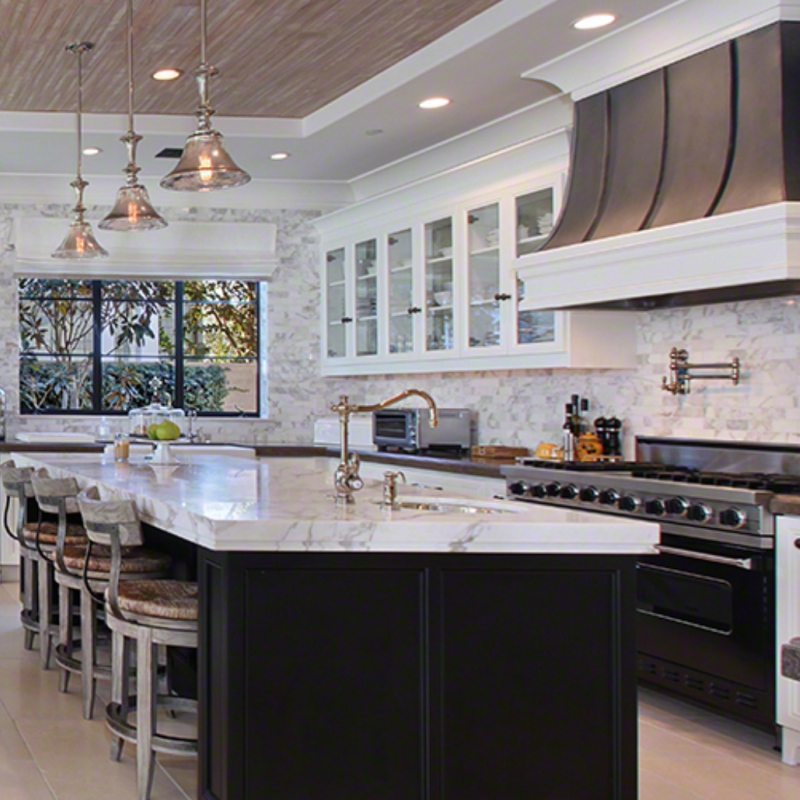 Featured: Calacatta Gold Marble
Set your cup of coffee on the bathroom counter without a care, and spread out your lotions, perfumes and makeup without having to worry about stains. Quartz is perfect for those juice spills and tomato sauce drips that go unnoticed until the next day.
Natural stones like marble need to be sealed, waxed, or even polished on a regular basis. But not quartz! Sealing quartz would actually damage the surface. Plus, keeping your countertops clean is a cinch with just some warm water and a soft sponge or cloth. More stubborn grime can be wiped up with the addition of a liquid cleanser.
Simple Upkeep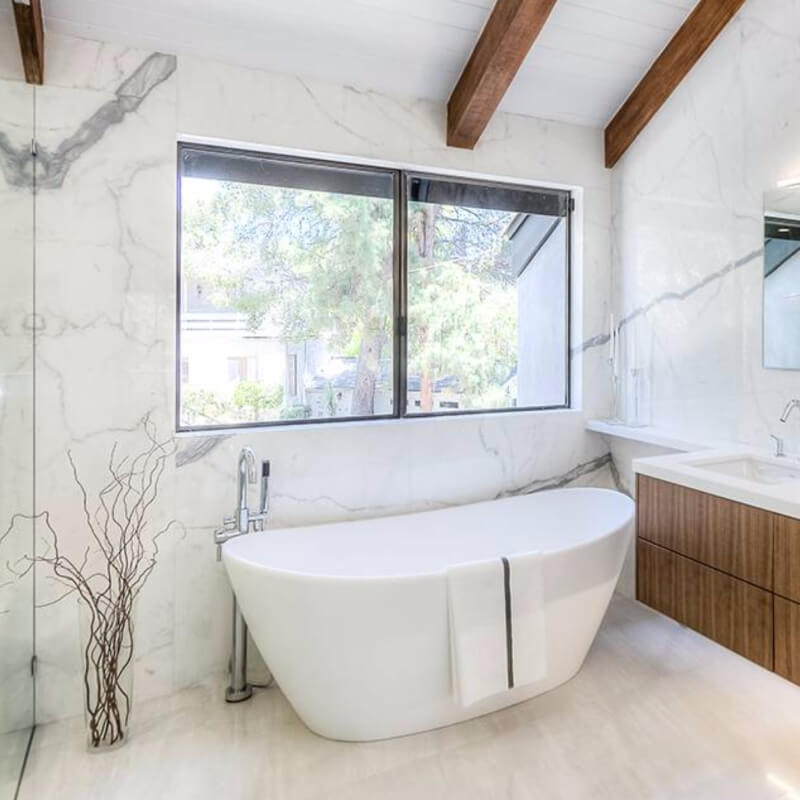 Featured: Calacatta Verona Quartz
While marble offers one-of-a-kind beauty with its unique coloring and veining, quartz also provides a wide variety of beautiful options—including some that look just like white marble countertops. The realistic veining and consistent patterns take all of the guesswork out of choosing that one special slab, because what you see in the sample is what you'll end up with in your home.
Beautiful Designs
When you choose GreenGuard Certified Quartz from MSI, you can feel confident knowing that your environmentally sustainable surface undergoes strict standards from an independent organization.
You'll have a healthier indoor environment because the Q Premium Natural Quartz surfaces are low-emitting materials and also reduce indoor contaminants like chemicals, pesticides, and mold spores. With quartz, you're creating a healthier space for you and your family to enjoy.
Healthy Environments
There's no getting around it, for some homeowners, only marble will do. But if marble makes your heart race, consider trying it out in a smaller space first. If you don't find yourself scrubbing away at water spots and wishing you opted for a less high-maintenance surface, then go for it.
But remember: marble won't give you a carefree kitchen or bath. That's why if you need to replace a large countertop or one that gets a lot of wear and tear, you can't go wrong with quartz countertops.
Read More About Quartz in Natural Stone and Marble Looks:
Beautiful Marble Look Quartz Countertops
Is Quartz More Expensive Than Marble?
Marble Look Quartz Countertops
Marble Inspired Quartz Countertops
Best Marble Slab Alternatives in Quartz Countertops
Thinking About Marble Consider a Quartz Countertop First
Quartz Countertops That Look Like Marble
Marble Look Quartz Dominates Home Remodels Here's Why