The Benefits Of Prefab Quartz Countertops
July 17, 2022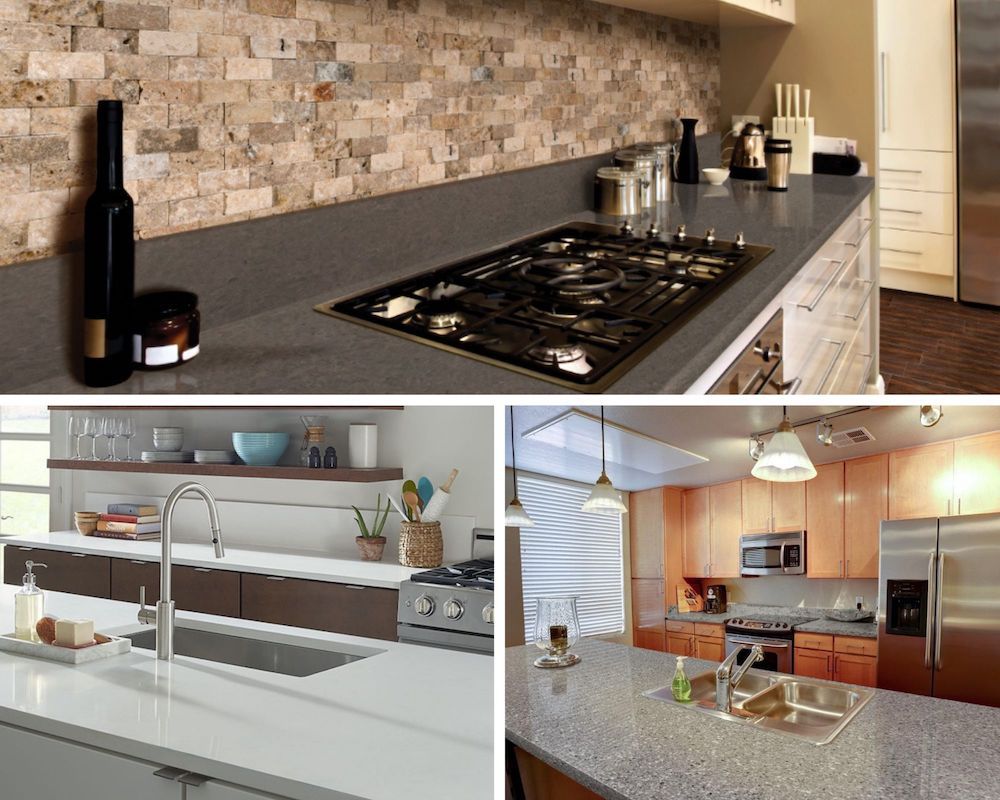 If you've been researching quartz countertops as an option for your kitchen or bathroom remodeling project, you already know that they're a great investment. What you might not know is that MSI offers something that can make them an even better value: prefab quartz countertops.
Quartz countertops are sold like any other type of countertop, including natural stone — in slabs. Typically, these slabs will be specially fabricated to suit any configuration you might need in your home, such as curves, extra cutouts, and custom edges.
However, fabrication is a significant component of a new countertop's price, and most homeowners won't need such a customized treatment. Many of today's homes have kitchens and bathrooms with similar shapes and sizes, so why pay for more than you need? Prefab countertops have been cut to a variety of standard dimensions before they are delivered to distributors. Plus, there's nothing "cheap" about prefab countertops — they are manufactured with the same premium quartz as custom-fabricated slabs.
You'll save money on your quartz countertop cost while enjoying the same premium durability, on-trend looks, and easy care and maintenance as custom-fabricated countertops. Here's more information about how easy a quartz countertop is to keep looking as good as the day it was installed.
MSI has almost 60 quartz countertop colors and patterns with available prefab designs — here are six of our most popular. Read on to find out more about why they are such a smart choice!
BABYLON GRAY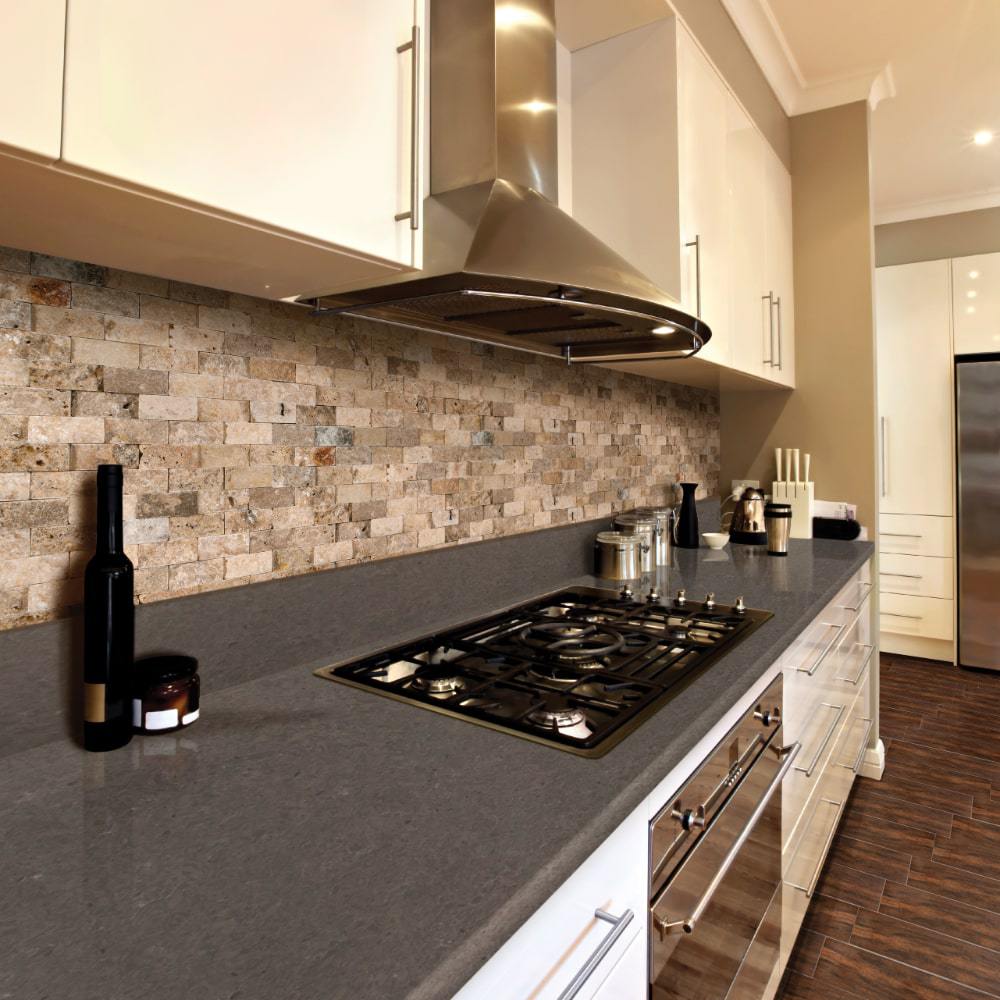 Our standard prefab countertop size is 112 inches long, 26 inches wide, and 2 cm thick. Three edges are finished with a simple flat edge that is complementary to most homes and design aesthetics. This allows homeowners to install the countertop with both edges open, or choose either the left or right edge to butt against a wall or other structure.
Babylon Gray quartz is just as versatile, featuring an elegant shade of dark gray accented with flecks and swirls of darker and lighter hues. It's reminiscent of natural granite, but without the extra maintenance natural stone needs to stay looking its best.
FROST WHITE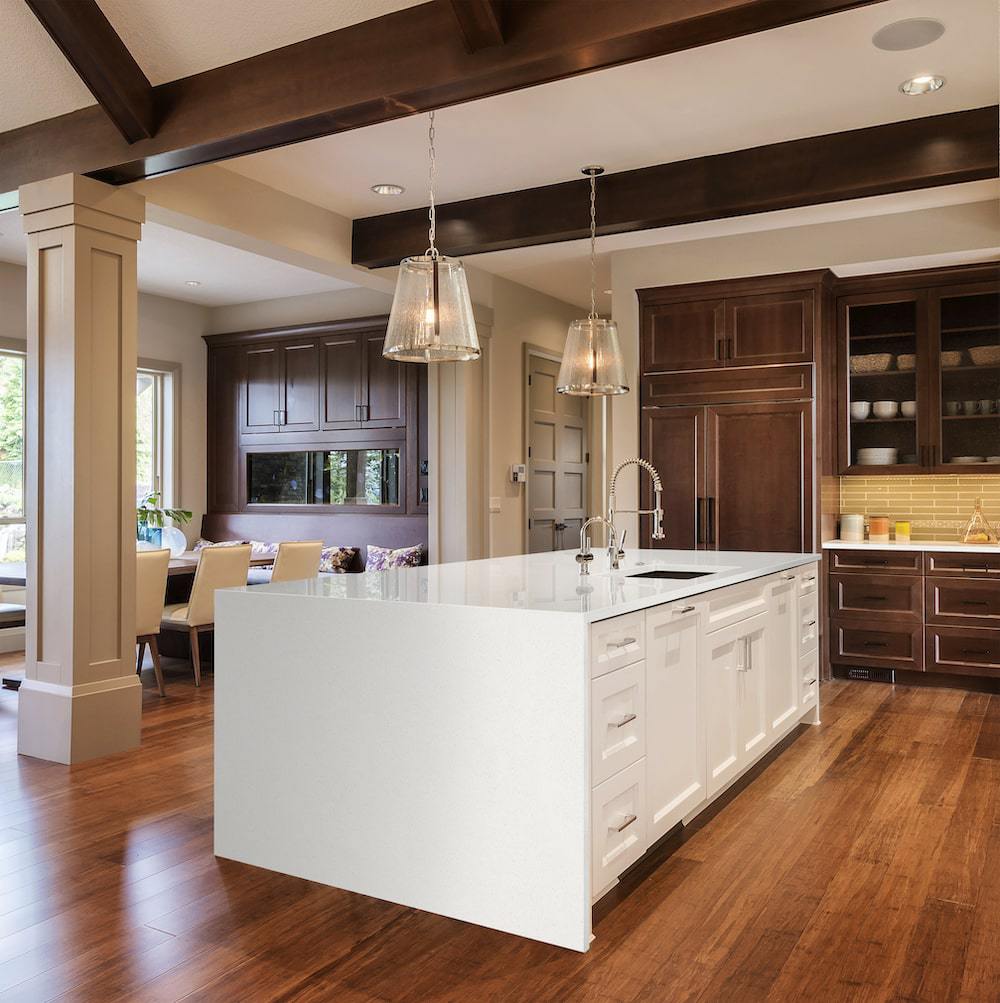 With a cool shade of white, Frost White Quartz is an excellent addition to most design styles, and is especially popular with those who prefer a modern kitchen with sleek, simple lines. It comes with a polished finish, which highlights the shimmering crystals embedded throughout the slab.
Just because you choose pre-fabricated counters for kitchens or baths, that doesn't mean you can't personalize your room design and make it uniquely yours. For example, you could install different, but complementary countertop colors for the island and the side counters. With a white countertop such as this one, it's easy to coordinate a look like that. And no matter what color or pattern you choose, the addition of a backsplash will completely alter the end result. Be sure to browse our collections of backsplash tiles available on our website or in showrooms — you may be surprised to find out how many different looks you can create this way.
PERLA WHITE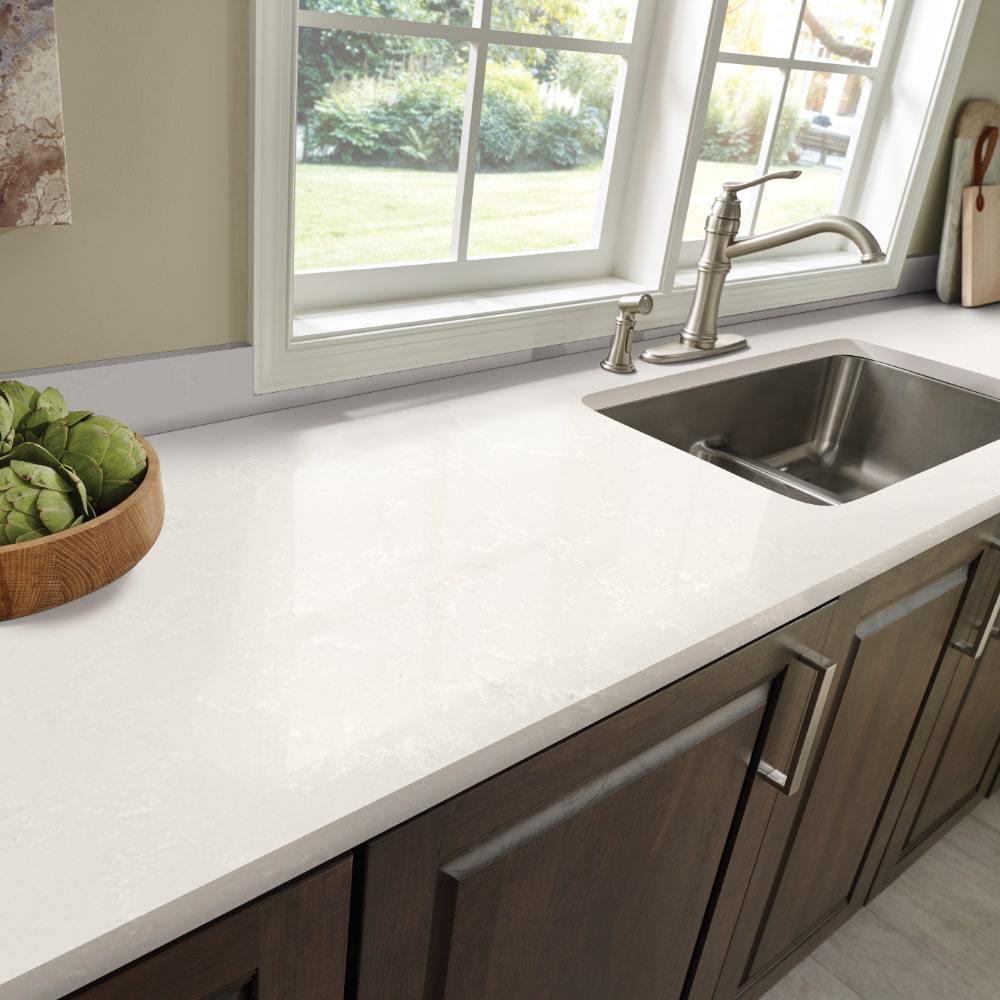 Another option for a clean, contemporary look is Perla White Quartz. With a polished finish, it is meant to imitate natural white marble — a look that is guaranteed to elevate any room in which it's installed, even small bathrooms without a lot of natural light.
Along with your standard-sized countertop, you can install a matching 6-inch high backsplash, fabricated in the same 108-inch length and 2 cm thickness. This offers plenty of protection for the most vulnerable section of the wall behind your workspace. With these neutral shades it's easy to select a complementary tile for the rest of the space beneath your cabinetry.
ARCTIC WHITE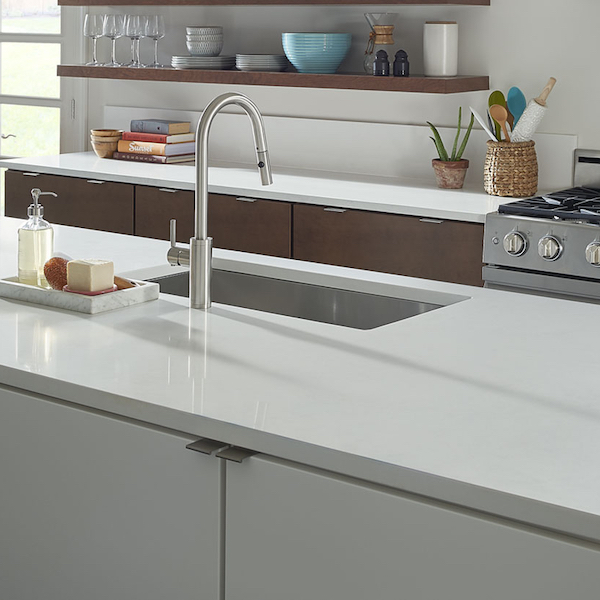 If you've admired all-white kitchens in home decor magazines or model homes, but worried that they'd be impossible to keep clean and stain-free, quartz is your solution. Unlike natural stone or many other types of countertop material, quartz countertops never need sealer to stay completely waterproof, which means they also are resistant to stains, etching, and scratching as well.
Arctic white is a solid, bright white quartz countertop that you can feel confident using for meal preparation, entertaining, and family activities. Daily cleaning just requires a soft cloth and mild soap, and as long as you're careful to avoid harsh chemicals and nonabrasive cleansers your polished surface will stay shiny and clean for decades.
PEARL GRAY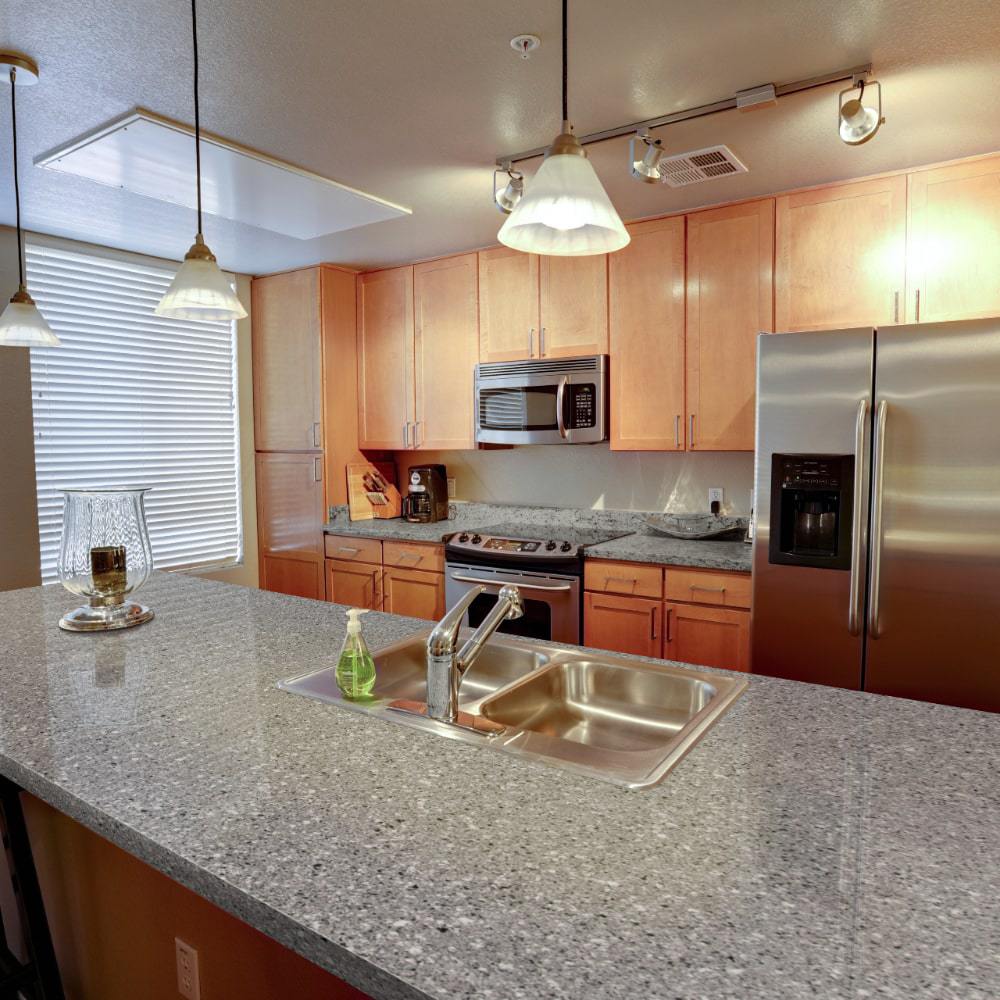 Most homeowners who choose to install kitchen islands know that placing a sink there comes in very handy. Having two kitchen sinks allows you to use one for dishwashing and another for food preparation, lessening the danger of cross-contamination. Fortunately, MSI's prefab kitchen island countertops are available with pre-made cutouts for that important fixture.
Pearl Gray Quartz is a pebble-look color that resembles gray granite. It includes shades of medium, dark, and pale gray, a combination that is universally complementary. Use multi-hue quartz colors like this to tie together different elements of your decor, such as dark flooring and white cabinets.
Before you commit to ordering engineered quartz countertops with custom fabrication options for your home's kitchen or bathroom, we suggest visiting a showroom or giving us a call to find out more about our available pre-fabs. You might be pleasantly surprised at how well one of these popular pre-designed, pre-finished countertop options can fit any design you have in mind.
Learn More About MSI Quartz Countertops
Sink Choices For Your New Quartz Countertop And Beyond
Full Height Quartz Backsplashes to Complement Your New Quartz Countertop
6 Reasons To Choose An MSI Quartz Countertop
Get Peace of Mind with our Q Premium Natural Quartz Warranty
8 Quartz Countertop Island Ideas to Inspire Your Dream Kitchen