How Is Nanotechnology Used On Printed Porcelain Tile?
November 02, 2017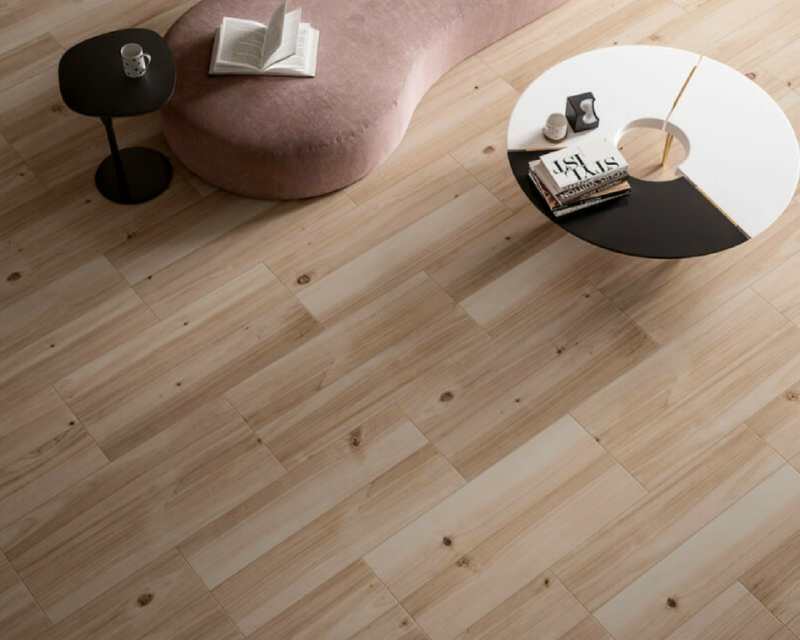 Do you want a luxurious tile look but find yourself on a tight budget? If so, printed porcelain is the perfect option for a money-minded homeowner like you. Here's the straight skinny on this fresh technology. State-of-the-art inkjet printing uses nanotechnology to print color and patterns on tile. It can even mimic texture and recreate color variations like those found in natural stone. But how does it work?
MSI's nanotechnology uses durable wax-like nanoparticles that are applied to the porcelain tile using high-pressure sanding and polishing actions. These tiny particles fuse to the surface of the tile to create a durable product that doesn't require sealing. Plus, because the technology applies the fine print deep into the porcelain, the colors are sure to remain vibrant, even when installed outdoors. And that's one of the best parts about printed porcelain tile. You can feature these natural-looking beauties in and around your home in more places than you could if you were to choose the real deal.
Ash Aspenwood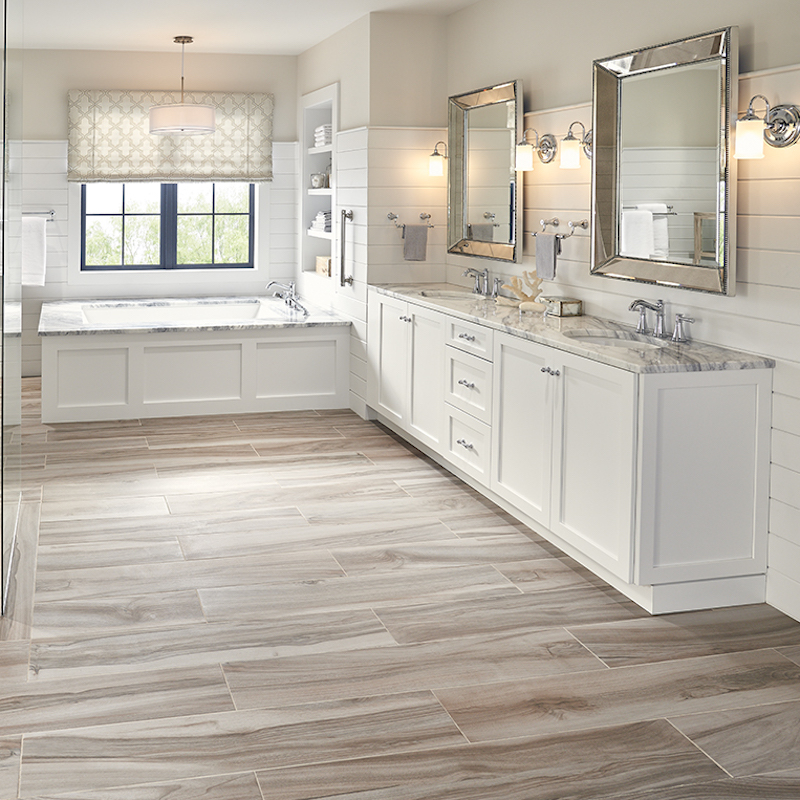 Featured: Ash Aspenwood Wood-Look Tile
One of the hottest trends for the home is tile that looks like wood. Printed porcelain offers the look of hardwood but is a low-maintenance alternative. MSI's Ash Aspenwood Wood-Look Tile is a dramatic product with all the features you'd normally find in natural hardwood, such as rich brown tones and realistic knots, grains, and veins. Plus, you can include it in wet spaces like bathrooms, and you won't have to worry about water splashing on your porcelain tile. Wood-Look Tile is a popular choice for inexpensive bathroom flooring ideas.
Taupe Brickstone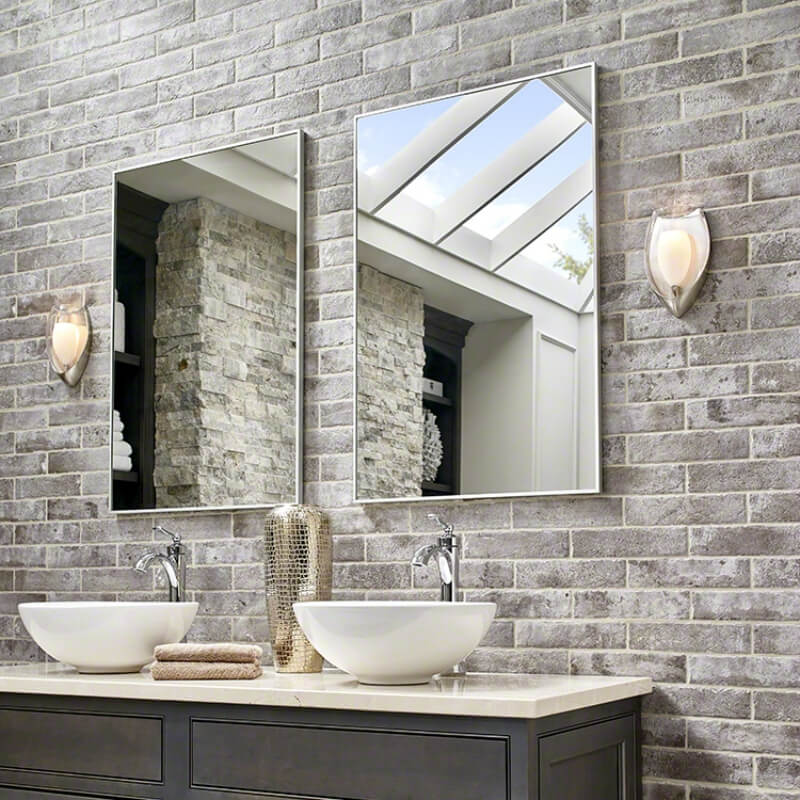 Featured: Taupe Brisckstone Porcelain
Another hot trend is adding a bit of rustic elegance to any home. You can achieve plenty of charm by adding a fabulous feature wall using a brick-look tile like Taupe Brickstone Porcelain. The soft gray and taupe porcelain comes with texture and shading that perfectly mimics aged brick. Not only is it a more affordable option, but also it's a lot less time-consuming to install than layering each brick!
Treviso Cemento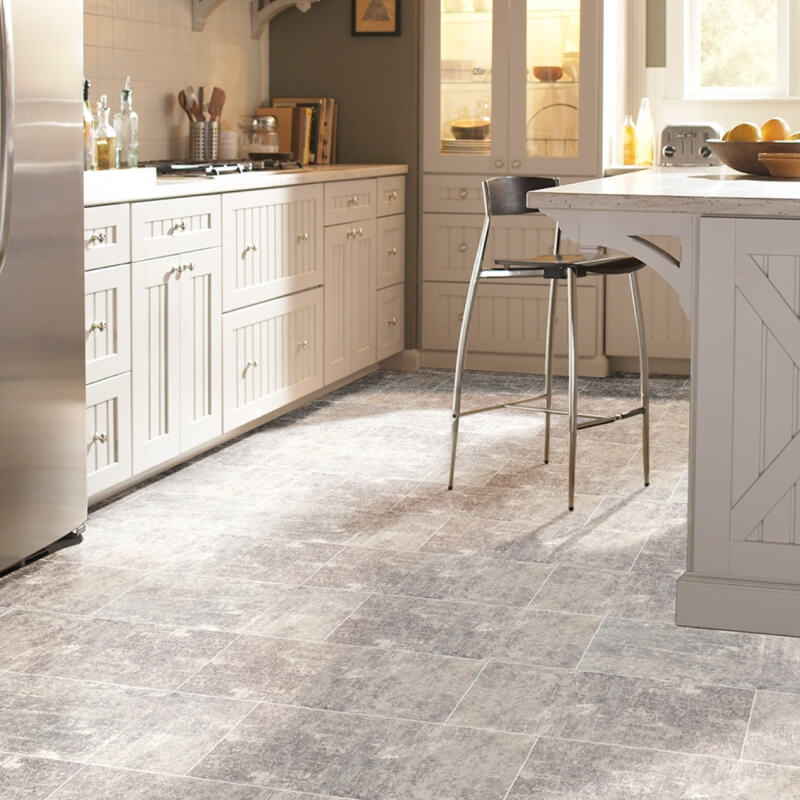 Featured: Treviso Cemento Porcelain
While the look of poured concrete is very cool, it is messy to install and difficult to get perfectly level. With Treviso Cemento Porcelain, you can give your home an industrial look with easier installation and maintenance than real cement. The monochromatic grays are perfect for a sleek, modern space, and the soft gray texture gives off a realistic appearance.
Beige Livingstyle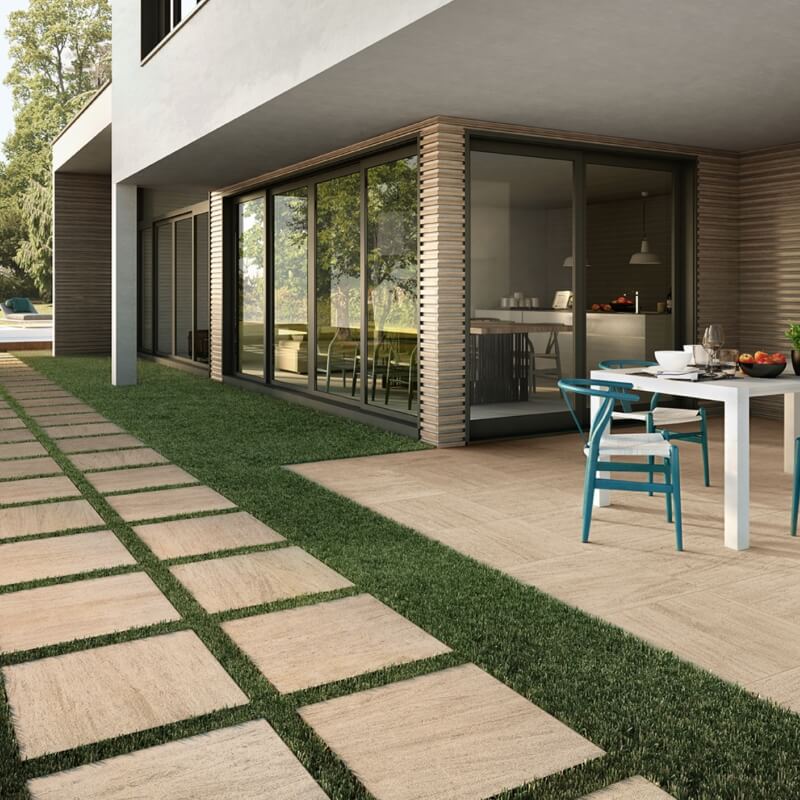 Featured: Beige Living Style Porcelain Pavers
Natural stone is beautiful, especially installed outdoors. However, depending on the type of material you choose, you may have to reseal it often to slow down the fading of colors. Not with a porcelain option like Beige Livingstyle Porcelain Pavers! These printed pavers provide a subtle pattern that looks just like natural stone, with its soft beige tones and matte finish. Why spend time dealing with maintenance matters from your outdoor tile when you can spend time tending to your garden or entertaining friends instead!
Calacatta Pietra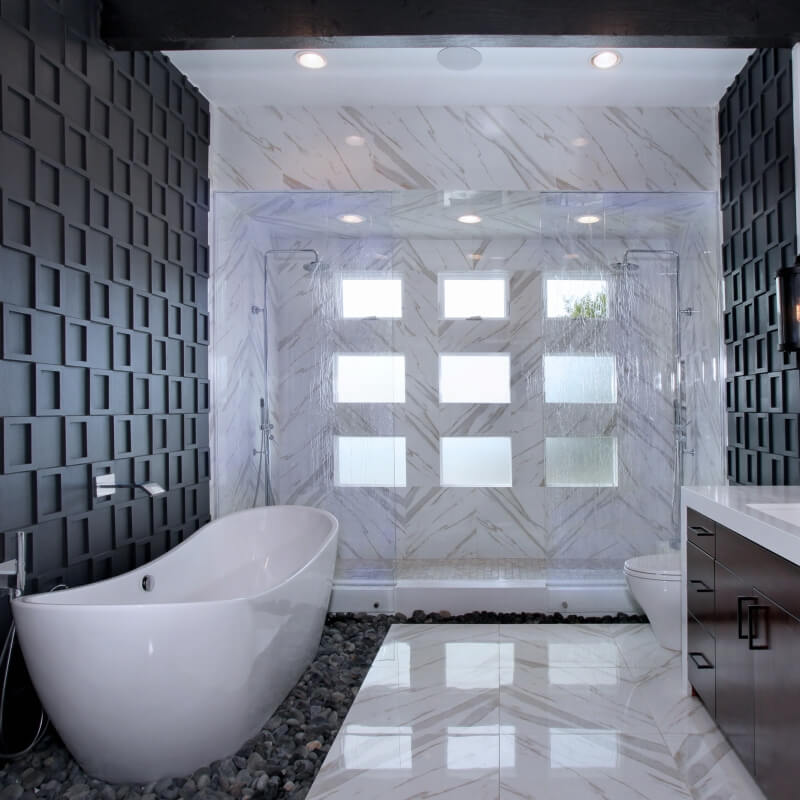 Featured: Calacatta Pietra Porcelain
Printed porcelain comes in a wide variety of shapes and sizes, including masterful mosaics. Calacatta Pietra Porcelain tile is an elegant tile that blends alabaster white with soft grays and golds to evoke the look of luxurious marble. Give your home the architectural detail it deserves by adding this porcelain wall tile to your shower or kitchen backsplash.
MSI offers a wide range of natural and porcelain tile options to suit your style aesthetic and lifestyle needs. The ingenuity of printed porcelain allows homeowners the opportunity to achieve an upscale look on a budget. With these tile patterns, you can get the natural stone style you want, without worrying about stains or scratches.
READ MORE ABOUT THE DIFFERENT TYPES OF PORCELAIN TILE
Timeless Look Of Encaustic Porcelain Tile: MSI'sKenzzi Collection
Help for Deciding Which Wood-Look Porcelain Tile to Use