Tips From The Trade: A Guide To Marble Flooring Finishes
June 20, 2017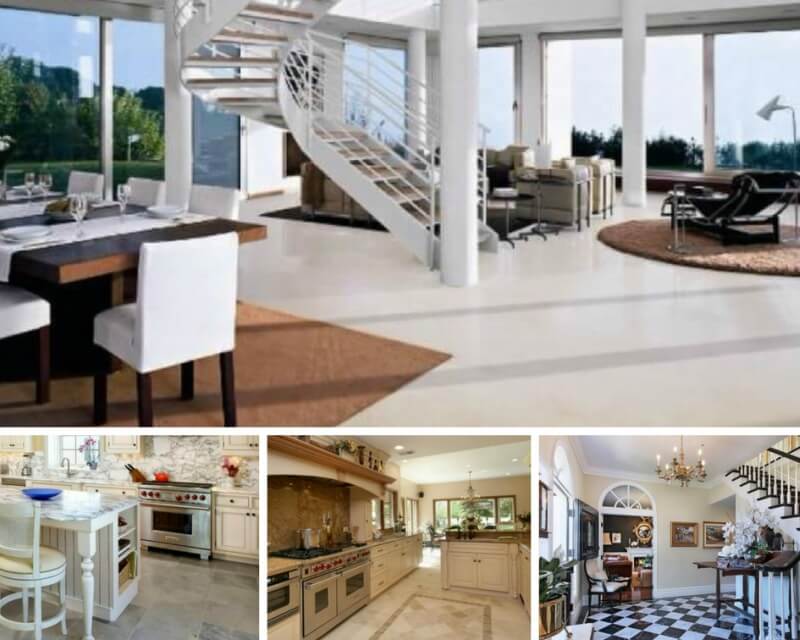 Marble is a luxurious natural stone that will add a touch of class to floors, countertops, and backsplashes throughout your home. But believe it or not, the look of marble can vary drastically, depending on the type of finish of marble you choose. Ready to learn more? Then read on!
All marble is made by Nature, but it's humans who decide how to finish the stone to make it work well within a design.
In fact, marble floors and tile can be finished in four distinct ways — with honed, polished, tumbled, or brushed finishes. Each finish provides a different look, and even feel, to classic marble.
Polished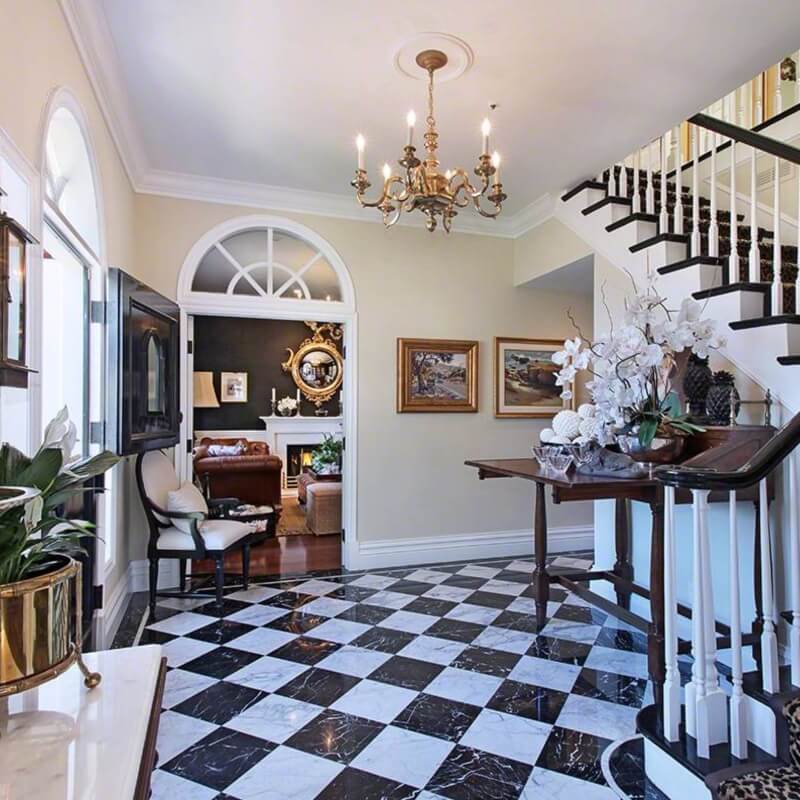 Featured: China Black Marble
The sleek, shiny surface of polished marble makes it the most popular marble finish. Its high gloss comes from finishing the stone with diamond discs, and other buffers and polishes.
Polished marble works well in both contemporary and traditional settings. Not only is the polished finish versatile, but it also makes the marble less porous and easier to maintain than other floor finishes.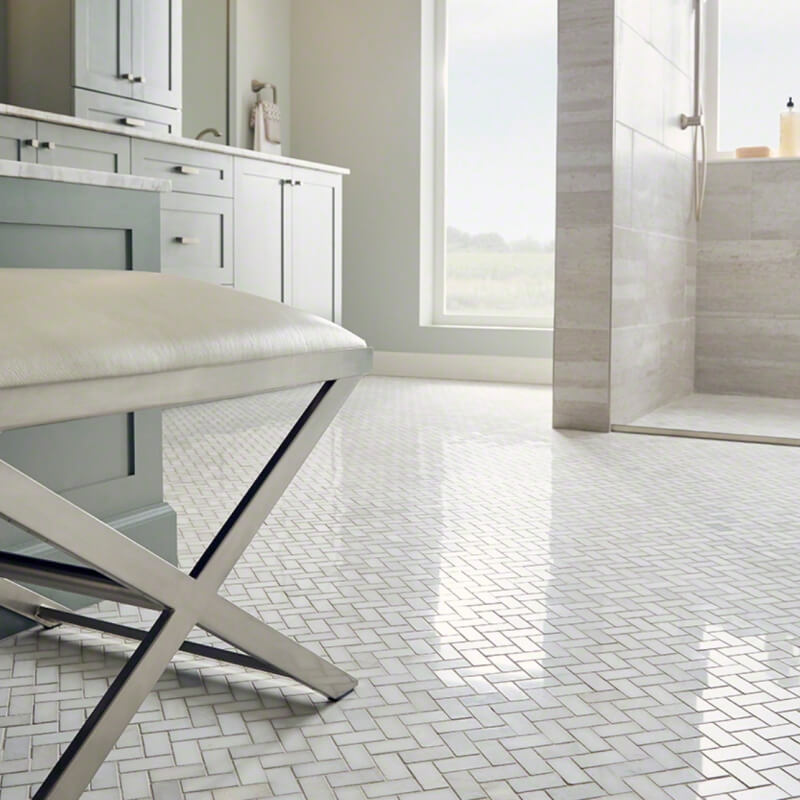 Featured: Greecian White Herringbone Marble Mosaic
However, keep in mind that polished floors do tend to show scratches, so it might not be the best finish for busy families with kids, or for homeowners whose pets have sharp nails. Plus, the sleek surface can be slippery when wet, and should therefore not be installed in wet areas, like on bathroom floors.
Still, if you're dying to install polished marble in a bathroom, never fear. Just consider using polished marble mosaics, which are smaller tiles with more grout lines to reduce slippage. Speaking of which, marble mosaics are available in any finish, adding even more choices to marble flooring.
Honed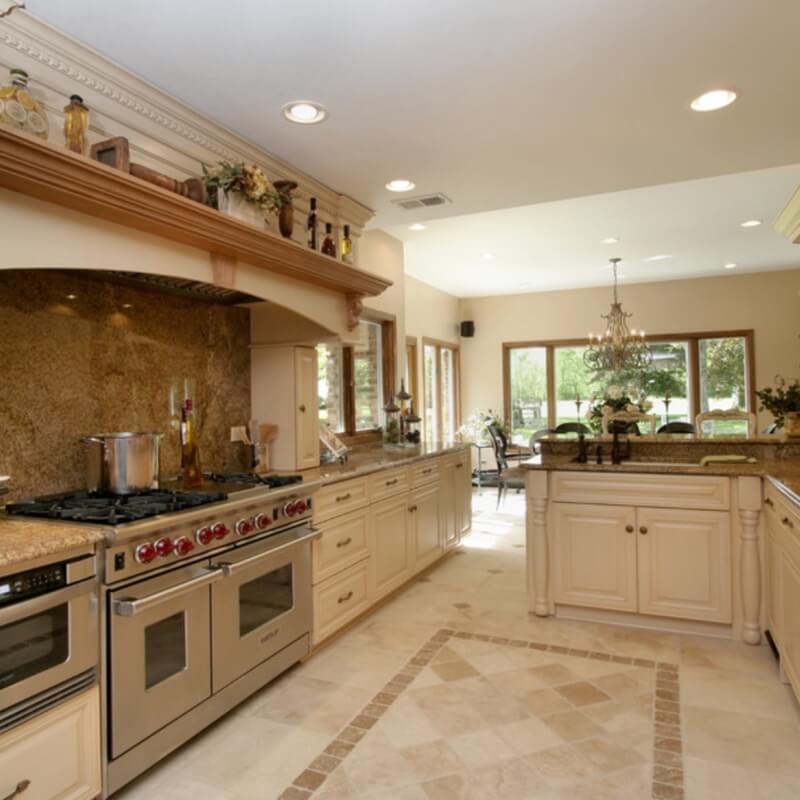 Get this look with MSI's Royal Beige Marble (Photo Credit: Houzz)
Honed marble has an old-world look and an almost buttery feel, but it resists scratches and stands up to high-traffic areas.
Honed finishes are created when abrasives remove small bits of stone from slabs or tile. Scratches virtually disappear on honed finishes; however, wine spills can more easily soak into honed marble, which is more porous than other finishes.
Tumbled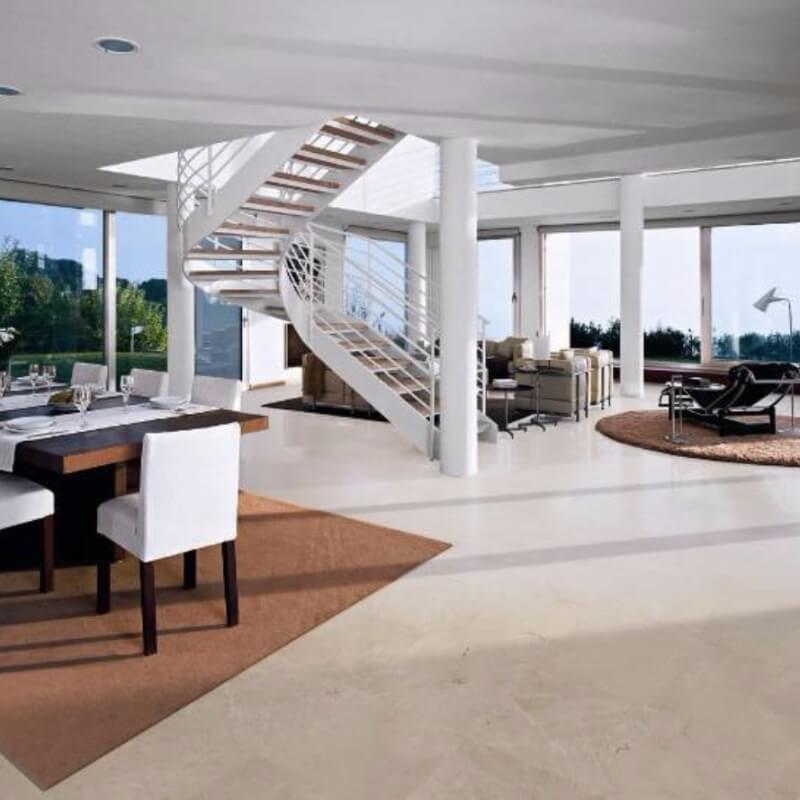 Featured: Crema Marfil Marble
Tumbled marble is, as you might imagine, tumbled in a drum that contains rocks, sand, or other abrasives. These create small holes and chips in the surface of the stone. The result is a finish that feels smooth but looks worn, which adds warmth to any décor. Like distressed furniture? You'll loved a tumbled finish.
Tumbled marble gives feet a better grip when stepping out of a shower. That's why tumbled is a great finish for marble floor tiles in bathrooms.
Brushed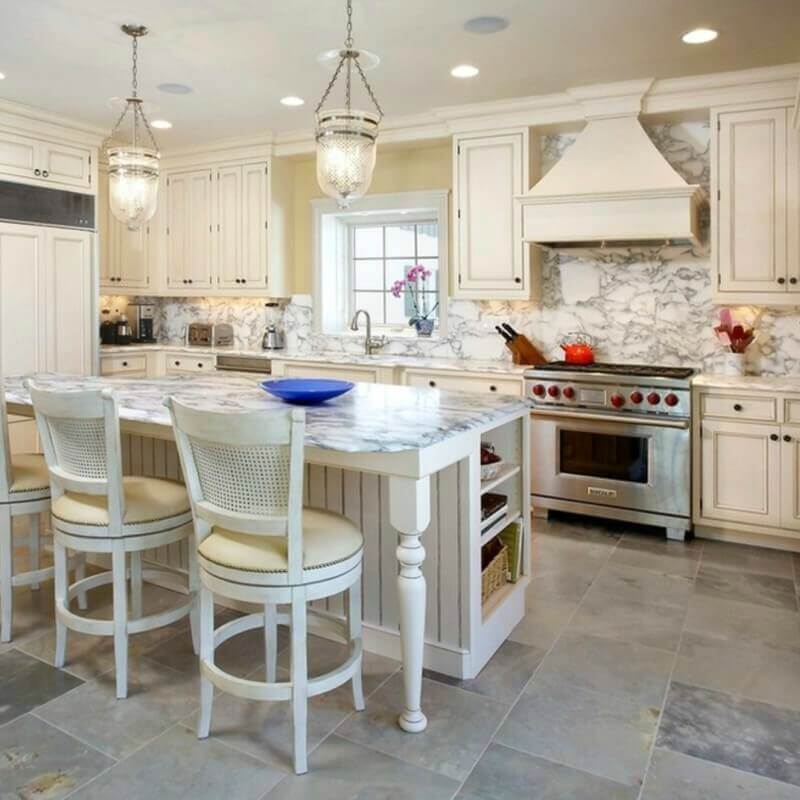 Recreate this look with MSI's Ocean Blue Marble (Photo Credit: Houzz)
A brushed finish makes marble look like it was installed ages ago, giving it a natural and antique look. To get the brushed look, manufacturers gently brush the surface of marble until it becomes textured.
The result is a warm, aged worn look. However, brushed marble is more porous than polished and must be sealed frequently to resist staining. Brushed also needs to be swept or vacuumed frequently, because dust tends to collect in the textured surface.
When you fell in love with your favorite marble, you probably thought you'd made your last big decision, but choosing the natural stone you want is just one step in achieving your dream design. So give some thought to the finish that best fits your lifestyle and your design aesthetic, and pretty soon you will be walking barefoot on your own classic marble.