Granite Colors With Romantic Hints Of Rose
March 02, 2016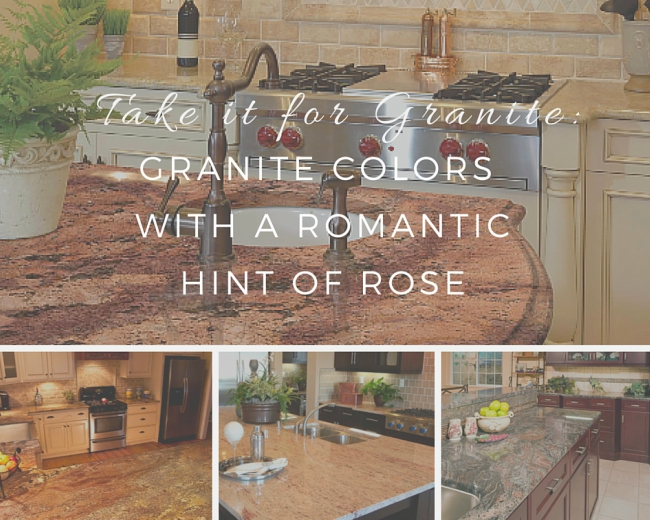 Some homeowners choose décor based on practicality while others gravitate towards the latest "style du jour." But for those who see life through rose-colored glasses, decorating is a love affair that appeals to all the senses—a perfect amalgamation of starry-eyed style and practicality.
When it comes to décor, wear your heart (and style) on your sleeve with plush fabrics, fragrant florals, and French-inspired design accents. If you're a true romantic, add a touch of ardor to your décor with a color palette that blends muted neutrals, red earth tones, and a hint of rose. With a softness that warms up any room, you're sure to fall head over heels for one of MSI's unique rose granite colors:
Bordeaux Granite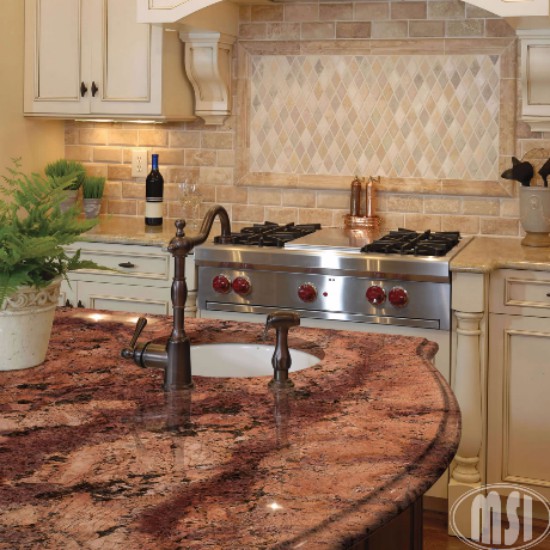 Featured: Bordeaux Granite
Resonant of the striking sandstone cliffs of Petra, Jordan, Bordeaux Granite beautifully balances deep-rose hues with earth undertones. This gorgeous granite is offset with intricate gray, white, and black veining; while it delivers high movement, depth, and mystery. Available in a variety of finishes as well as granite slab and tile formats, this gorgeous granite sits beautifully on countertops, floors, walls, and backsplashes. Bordeaux Granite is right at home amidst wood accents and complementary shades of white, tan, or gray. To bring out the pink undertones in this beautiful, natural stone tile, consider coupling it with soft accents in light rose. Turn up the romance with Victorian-inspired design accents, from hints of gold to dreamy damask patterns. Finish this look by placing a few fresh flowers in a decorative vase.
Crema Bordeaux Granite
Featured:
Crema Bordeaux Ganite
(
image source
)
Like the rich soil of a timeworn mountain pass, Crema Bordeaux Granite plays on deep shades of beige, gray, and red earth tones. Romancing a style that's soft and sweet, this rich, warm granite is ideally suited for residential and commercial uses. This lovely granite is available in both tile and slab formats—so you can achieve a style that's all yours. Create beautiful floors, granite countertops, landscapes, and wall-clad features that create an air of soft romance.
Raja Pink Granite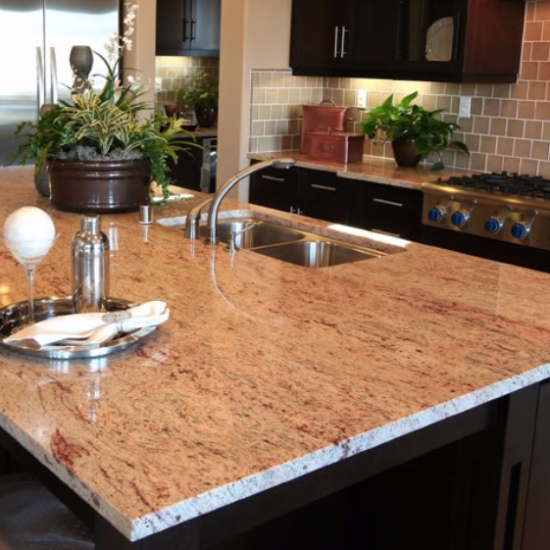 Featured: Raja Pink Granite
Echoing the quiet charm of sandy shores swept by prevailing winds, Raja Pink Granite creates a romantic vibe in any home. This lovely granite blends mid-toned pinks with hints of white and gray into one beautiful, low-variation design. Available in tile and slab formats, Raja Pink is perfect for both interior and exterior uses, including countertops, walls, flooring, and landscaping projects in areas with temperatures below freezing.
Rosewood Granite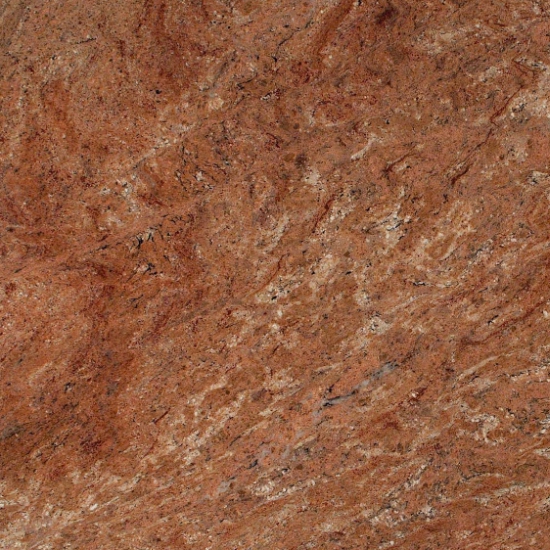 Featured: Rosewood Granite
In this design, light-gray veins add high movement and contrast amidst rich, earthy shades of peach. Blooming wherever it is planted, Rosewood Granite from India is ideal for all commercial and residential projects, including outdoor countertops and walls in climates with freezing temperatures. Fashion dreamy countertops, floors, feature walls, and backsplashes with this exotic granite.
Paradiso Granite
Featured:
Paradiso Granite
(
image source
)
Like vibrant cherry blossoms spilling up the walls of a great stone castle, Paradiso Granite beautifully balances shades of rose and deep gray. This durable granite, available in both tiles and slabs, is sure to make you fall in love with your home all over again. This uniquely sophisticated tile works beautifully in both commercial and residential projects, including outdoor landscaping and walls, and interior flooring, countertops, and backsplashes
READ MORE ABOUT GRANITE COUNTERTOPS