How To Make Your Backsplash Tile And Countertop Match
May 28, 2018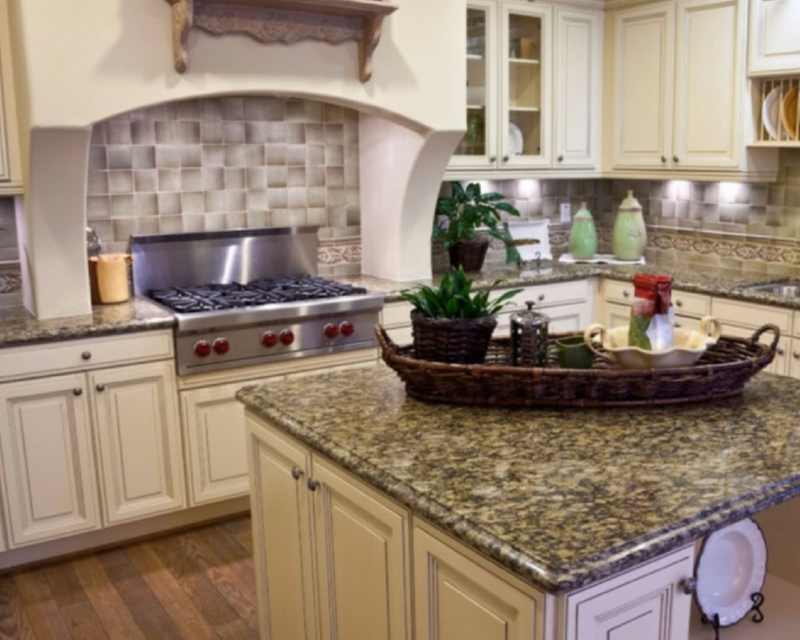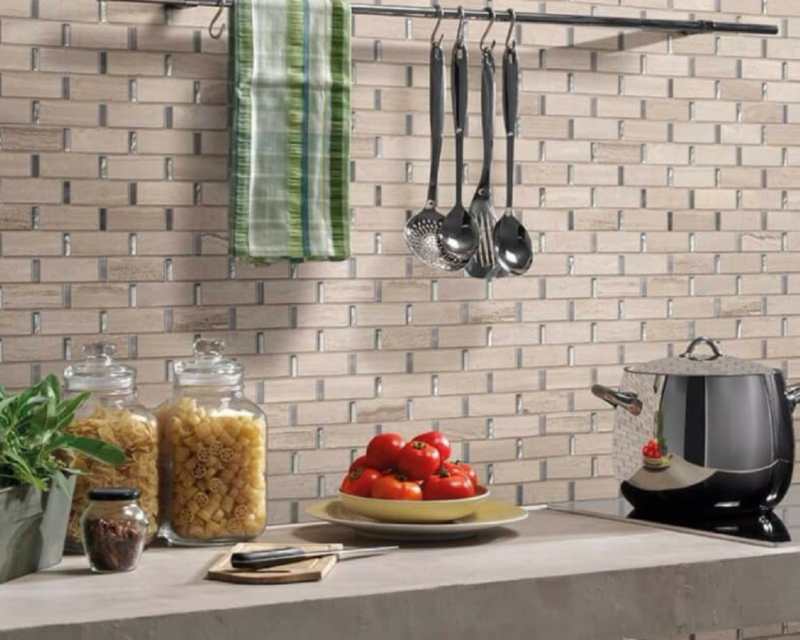 Walking into a kitchen, the two most visually prominent surfaces are the countertop and the backsplash. Unfortunately, if they clash, it can be a real design letdown.
Luckily for today's homeowners, there are backsplash tiles offered in virtually every color and a multitude of patterns, which means matching your kitchen backsplash design to your countertop is a breeze. From styles that favor anything from rustic Old-World to modern loft, there are countless choices. Sometimes this endless variety can make selecting the right backsplash tile for your kitchen a bit daunting.
In addition to choosing a color and design, you have to settle on a preferred material for your backsplash tile.
Plus, whether you choose a glass or natural stone backsplash or decide to go with ceramic or porcelain wall tiles, you'll want to consider maintenance and budget. Still, the most important piece of the puzzle is selecting a backsplash tile that you love, and we've come up with some key tips to help you choose.
Tip #1:
Solid Countertop + Intricately Patterned Backsplash = A Visual Delight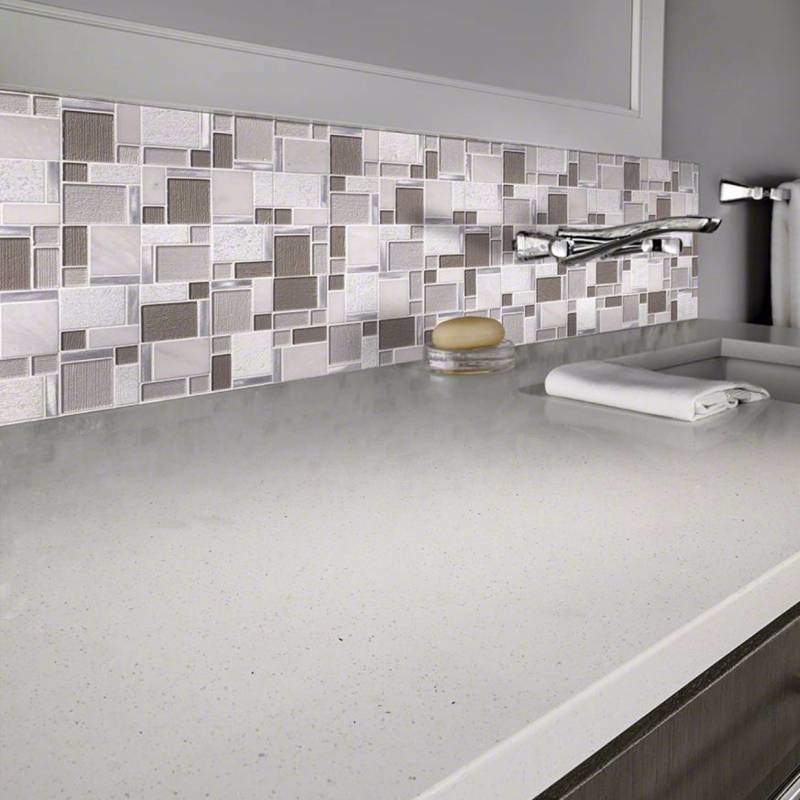 Featured: Magica Pattern Mosaic
If you already have a solid-colored or low variation countertop, a backsplash installation with an intricately patterned wall tile can truly enliven your design with texture and color.
Our modern geometric Magica Pattern Mosaic is a gorgeous blend of glass tiles and natural marble tiles in sophisticated hues of silvery gray, platinum, and white. This shimmering mosaic tile complements a wide range of low-movement natural stone countertops and quartz countertops in MSI's inventory.
Tip #2:

White + White = The Ultimate Neutral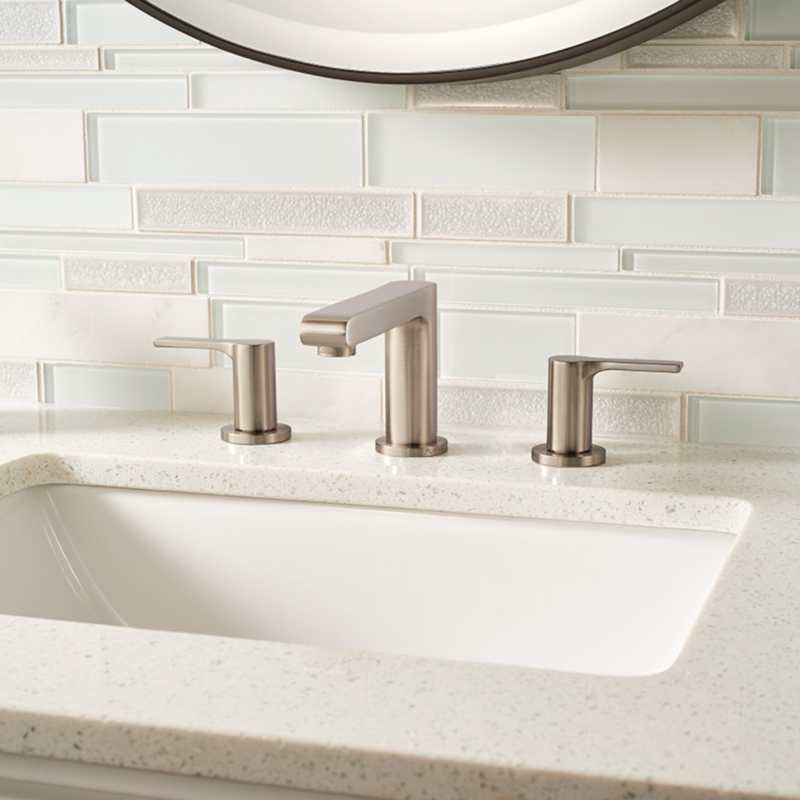 Featured: Fantasia Blanco Interlocking Pattern Mosaic
Knowing that the design you choose today will remain in your home for many years to come can make selecting a color palette for your kitchen or bathroom challenging.
One tip is to choose timeless key elements for your design—and what could be more timeless than white on white? This gorgeous pairing of a white countertop and our stunning Fantasia Blanco Interlocking Pattern Mosaic backsplash tile evokes a soothing, spa-like result.
In the future, you can easily change up the look by swapping out accessories like curtains, towels, and throw rugs, making the space fresh and new again.
Tip #3:
3D Metal Complements Any Countertop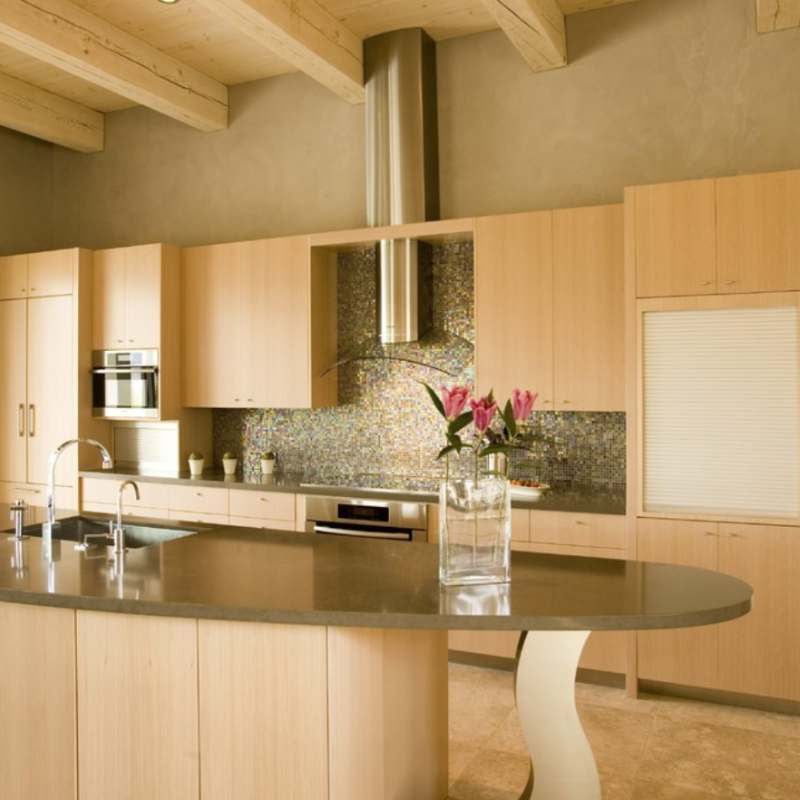 Get this look with MSI's Silver Aluminum Metal 3D Pattern Mosaic (Photo Credit: Houzz)
Backsplashes with texture and dimension can do some of the heavy lifting in a design by adding character and visual interest. In kitchens with stainless steel fixtures and appliances, a backsplash with a metal component can bridge the gap between the warmth of natural wood cabinetry, the coolness of the other metal elements, and virtually any countertop you choose.
Think of our Silver Aluminum Metal 3D Pattern Mosaic as an art installation with its multiple levels and sizes of brush-finished aluminum squares. This backsplash design beautifully reflects the colors of the other surfaces, uniting all elements of the kitchen's design.
Tip #4:

Pull a Prominent Hue from the Countertop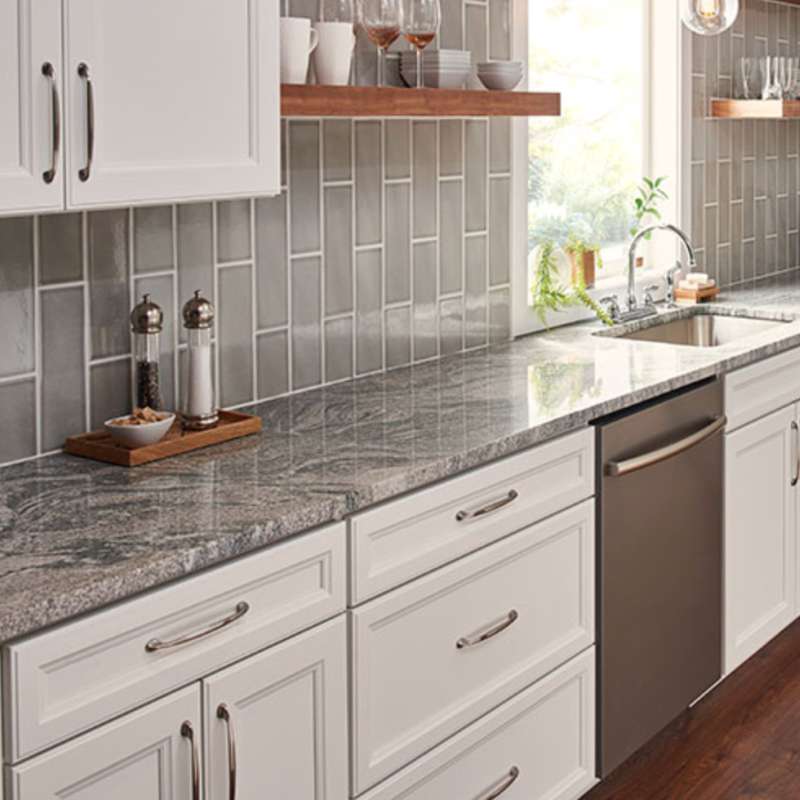 Featured: Dove Gray Subway Tile
When you have a high movement, dramatic natural stone countertop, partnering it with just the right kitchen backsplash can be a difficult balance. After all, you want both the countertop and the backsplash installation to be beautiful in their own right, but you don't want either one to distract from the beauty of the other.
In this charming kitchen, our Dove Gray Subway Tile is 4x12 and complements the granite countertop with a similar hue and finish. The detail of pure white grout goes the extra design mile by tying the white cabinetry into the design scheme.
Tip #5:
Use the Same Natural Stone, in Different Forms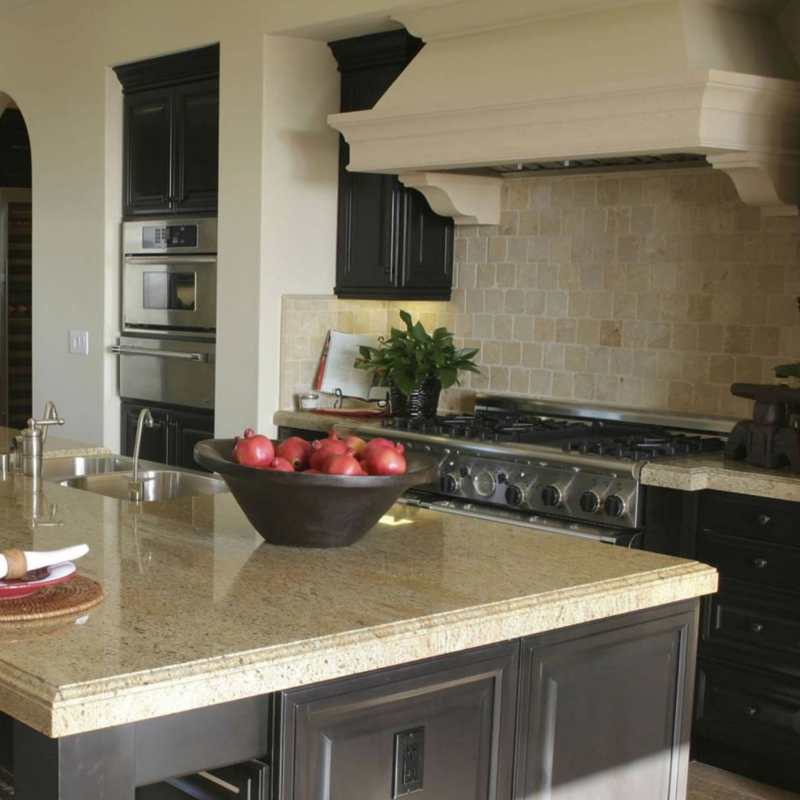 Featured: Durango Cream Honed and Beveled Tile
To create a unified and cohesive design, you can use the same natural stone for both countertop and backsplash. MSI's inventory includes endless wall tile options crafted from the same natural marble, granite, and travertine featured in our countertop slab collections.
Here, Durango Cream Honed and Beveled Tile backsplash tiles create a feature wall over the range and echoes the natural beauty of the travertine slabs on the island and countertops. The two different finishes—polished countertops and honed backsplash—add to the character of this entertainer's dream kitchen.
To help you through the process of choosing a winning kitchen backsplash and countertop combination, we've developed a variety of visualizer tools that allow you to play with design options. Our Virtual Kitchen Designer lets you mix and match cabinet colors, countertops, floor tiles, and backsplash tiles to create your perfect kitchen. Or, head over to our Virtual Bathroom Designer, where you can envision floors, cabinetry, showers, and backsplashes with ease.
Today, there are so many fun patterns, beautiful colors, and materials available for creating stunning countertop and backsplash combinations. Whether you are starting your design from scratch or looking to match a new mosaic backsplash to an existing countertop, we've got countless combinations to suit any style!
READ MORE ABOUT MSI BACKSPLASH TILE
How To Design A Modern Kitchen With A Classic Backsplash Tile
How To Find The Perfect Pattern For Your Backsplash