Country River Collection: Naturally Elegant Wood Look Porcelain Tile
December 02, 2019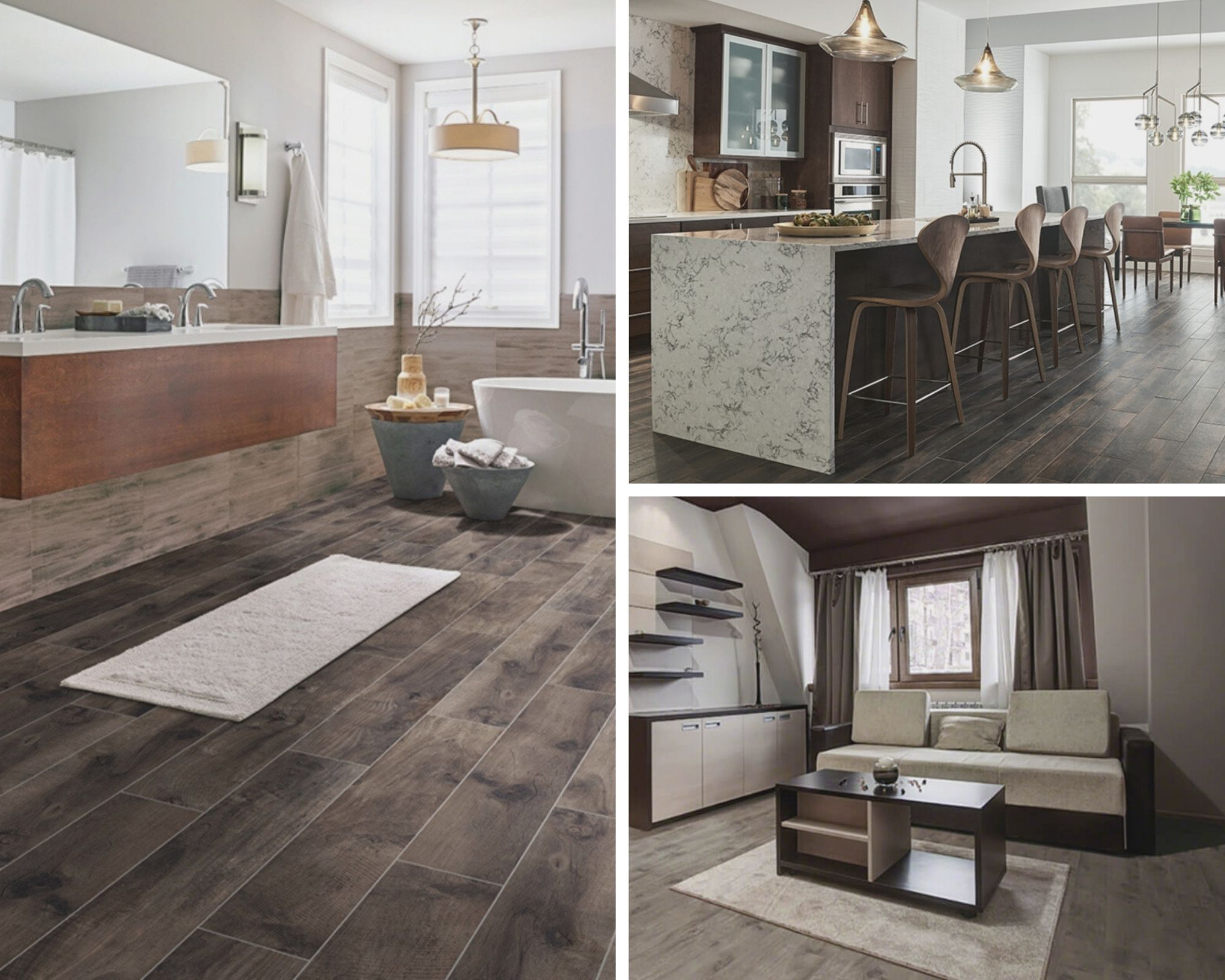 What can be better than porcelain tile with a rustic flair? The Country River Collection brings true sophistication to the inherent beauty of traditional rural homes. Many might characterize it as a mix of elegant design and quaint accents—all of which contributes to a warm and inviting aesthetic.
The Country River Collection entails flooring selections and tile patterns that embrace the ingenuity of porcelain, taking it a step further in terms of patterns and color schemes while maintaining its inherent benefits. After all, what can be better than tile that looks like wood? Country River, in particular, takes the design elements of a hearty rural welcome to a whole new place with options ideal for many homes, kitchens and commercial spaces.
Since Country River embraces a 21st century porcelain floor, let's take note of some of its advantages. In addition to being low maintenance, porcelain is moisture resistant and highly durable, meaning it's ideal for heavy foot traffic without leaving excessive scuff marks and residue. The porcelain wood-look varieties are much less expensive than traditional hardwood flooring and easier to maintain. Its durability and ease of use is its hallmark, whether installed on the main floor of your home or the kitchen and bathroom.
With all the styles that Country River has to offer, you won't be at a loss for an intriguing look and feel for your new porcelain floors. Let's take a look at some options to get the interior design wheels turning!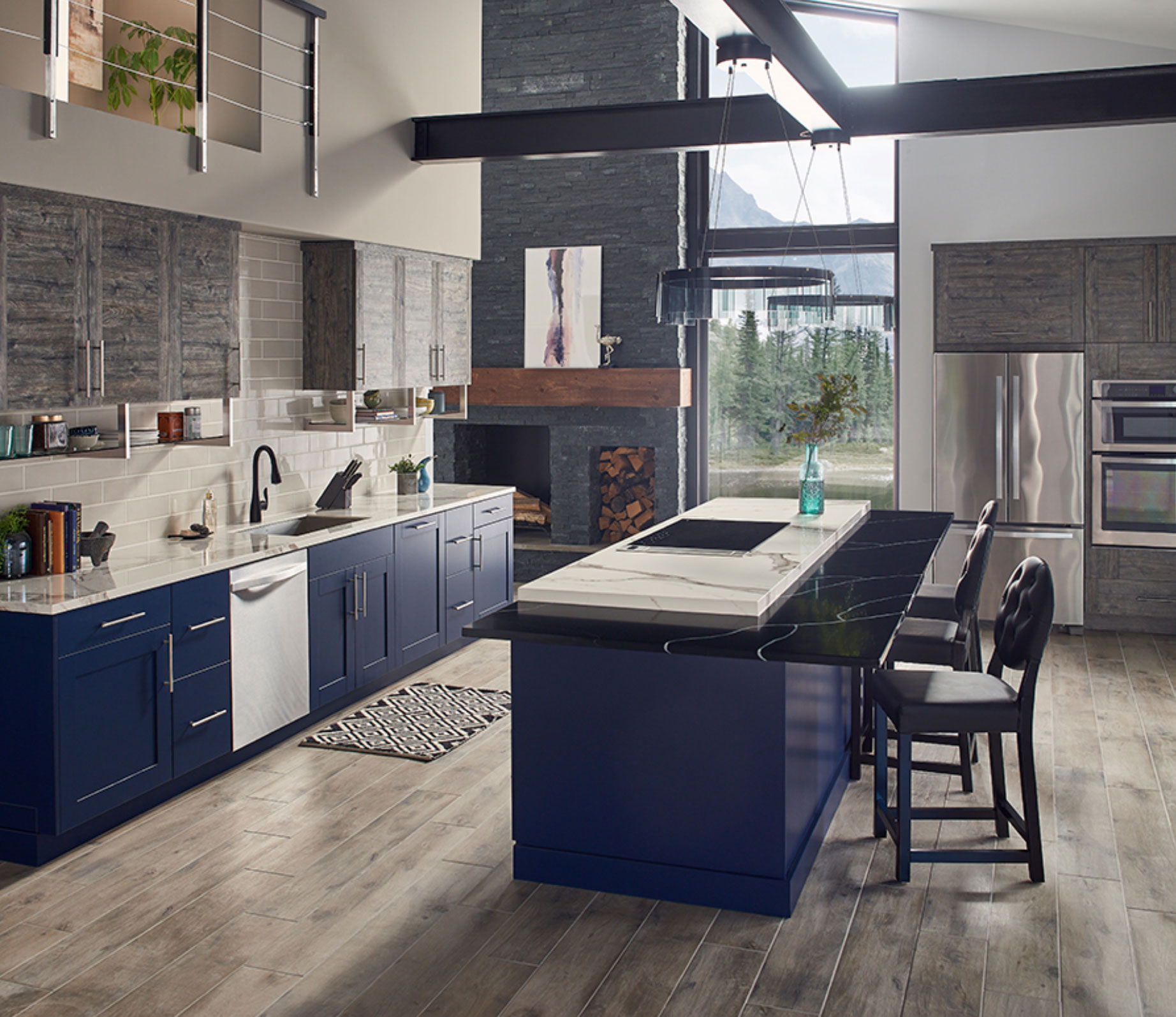 Country River Stone
Country River Stone Wood Look Tile is an ideal pick for a kitchen and home that calls for an authentic hardwood flooring without the maintenance of actual wood. Versatile, down-to-earth and calming, this porcelain tile delights and intrigues, not to mention goes well with a variety of kitchen cabinet colors and accompanying furniture!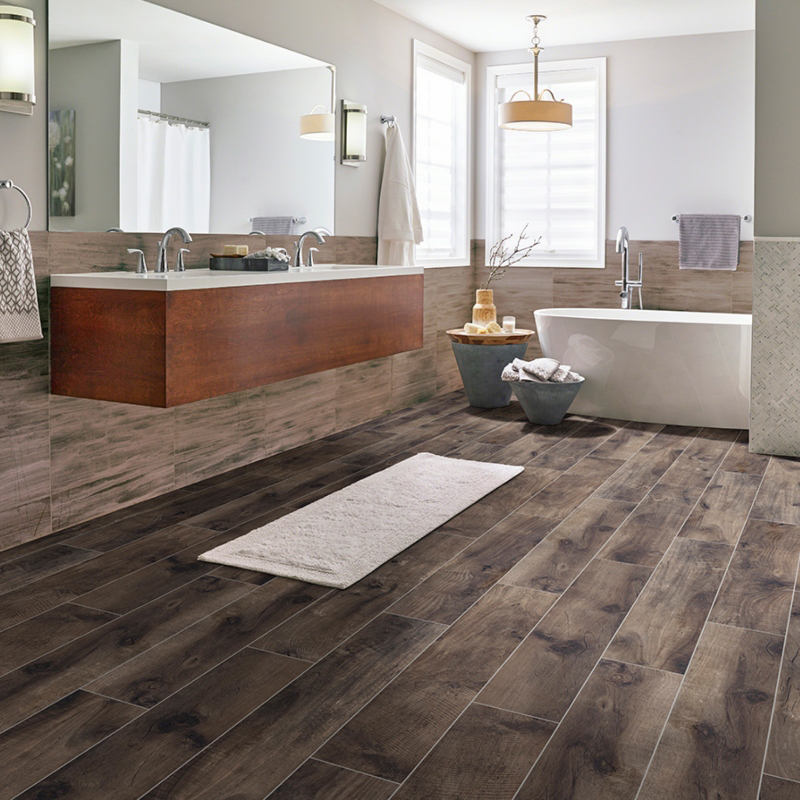 Country River Moss
Rustic, cool, calm and collected—let's talk about Country River Moss Wood Look Tile for a second, shall we? With these deep knots and salient veins, it would be easy to mistake this porcelain floor for deep hardwood taken from the depths of a forest. For those seeking a darker wood-like floor, this selection is definitely for you.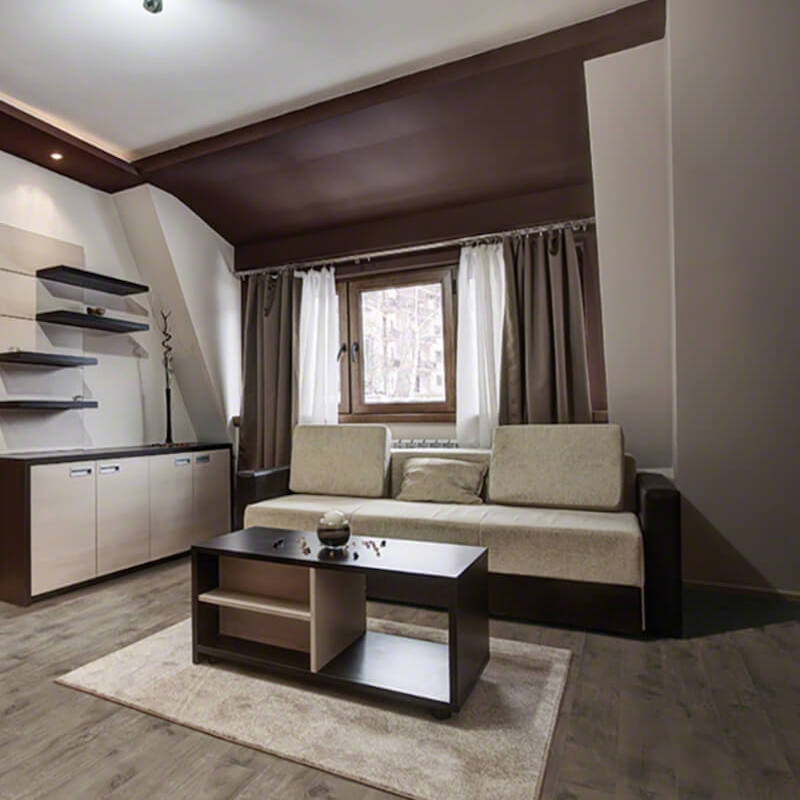 Country River Mist
Country River Mist Wood Look Tile possesses a rustic elegance with knots and veins that give off an authentic and enriching look, feel and ambiance. How perfect would this look in your living room and kitchen? Truly, a spectacular selection amenable to a variety of surrounding décor!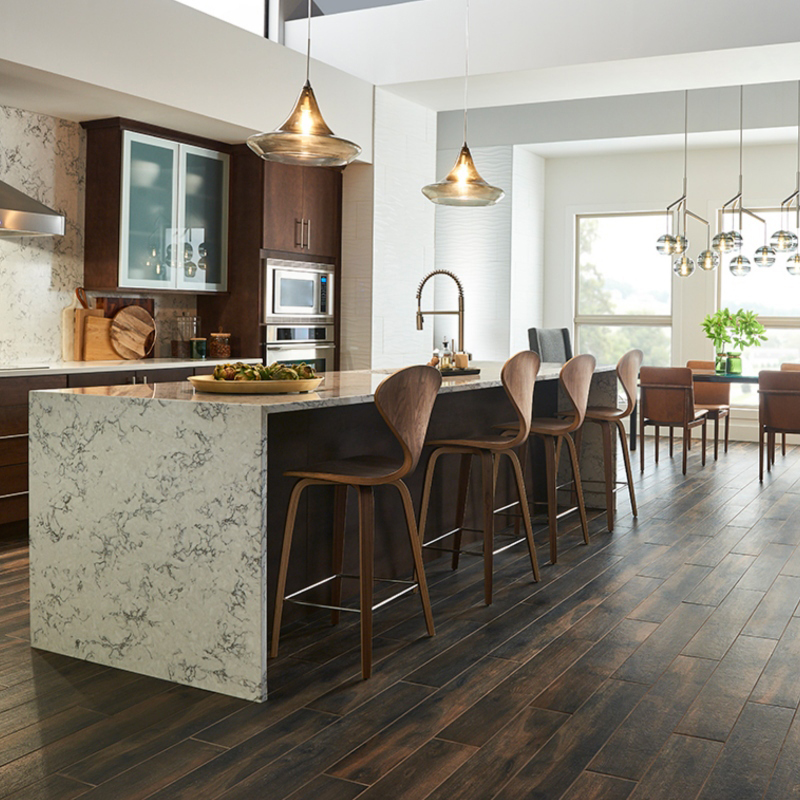 Country River Bark
Country River Bark Wood Look Tile is a gorgeous porcelain tile with realistic knots and grains—so much so any passerby would mistake it for traditional hardwood. Its brown hues combined with its various shading create a floor that is as stunning to look at as it is easy to maintain and clean.
The Country River Collection is certainly one to explore if you want to incorporate its rustic style into your kitchen and home. What is better than an inviting and low maintenance porcelain floor—especially one that looks like actual wood—to return home to after a long day? Between the benefits of porcelain flooring and the Country River Collection, you really can't go wrong.
READ MORE ABOUT WOOD LOOK TILE:
Upgrade Your Home with Porcelain Wood Look Wall Tile
Get the Look And Feel Of Real Wood with Waterproof Vinyl Plank Flooring
Get Durable And Affordable Wood Looks with Cyrus And Cyrus XL Luxury Vinyl Planks
Is Porcelain Wood Look Tile Better Than the Real Thing?
READ MORE ABOUT WOOD LOOK TILE:
Signature Wood Look Luxury Vinyl Flooring Without the Worry
Genuine Wood Looks In Luxury Vinyl Tile
Insider Tips For Laying Plank Wood Look Tile Flooring