Popular
The Alfresco Lifestyle Trend Heats Up
April 17, 2017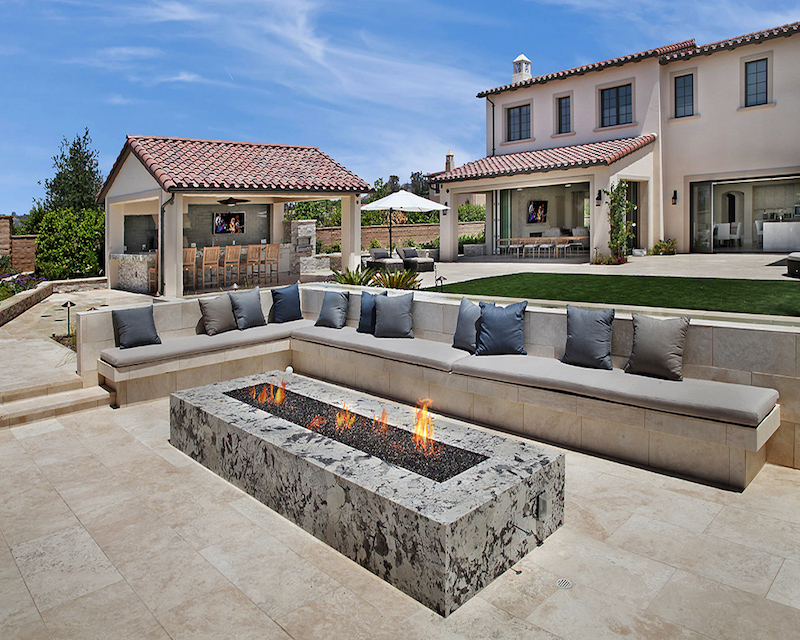 The thing we love best about spring is a return to outdoor living. So when trend-spotters—including designers on our team—hinted that the coolest place to visit in 2017 may be your own backyard, we were happy to zoom in on the moment and take a closer look at the new wave of headline-making havens just beyond the back door. (We singled out Alfresco Living this year in our Top 5 Design Trends Lookbook.)

Homeowners, like never before, are expanding their living space by transforming backyards into coveted outdoor hideaways. Today's outdoor kitchens, dining areas, and gathering zones are designed to stand up to any kind of weather, increase property value, and deliver an instant dose of calm. More breathing room? Yes, please.

Dreaming of a day not far off when you can celebrate the good life with luxe outdoor rooms that are as inviting and comfy as your interiors? Hold onto your heart. Our favorite looks of the season—the set-the-scene-for-summer variety—may spark something inside. At the very least, these storybook spaces – decked with water features, fireplaces, and pizza ovens—prove that staying home can be the ultimate luxury.

(On a budget? No worries. We've included small, pack-a-punch project ideas for you, too.)
The Patio Great Room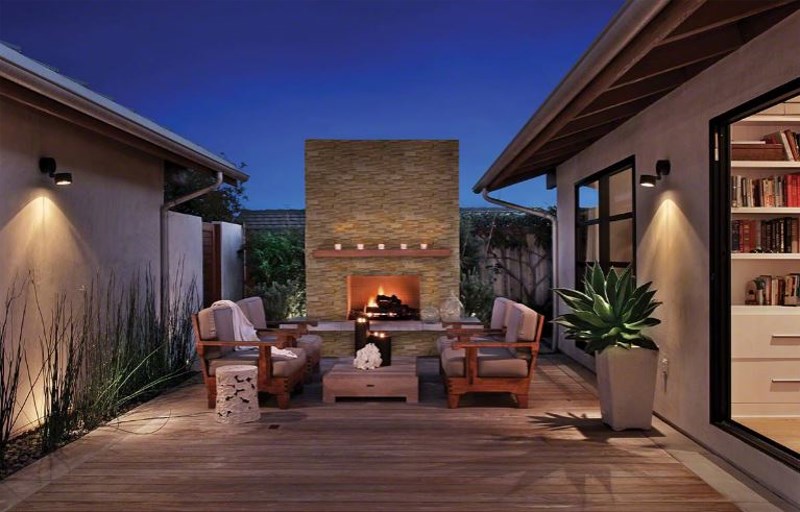 Featured: Casa Blend 3D Stacked Stone
Oversized sliders blur the lines between the interior and exterior. And thanks to the massive stacked stone fireplace and cozy waterproof seating, this light-up-the-night sanctuary features all the comforts and amenities of an indoor great room but with a celestial view.
No Reservations Needed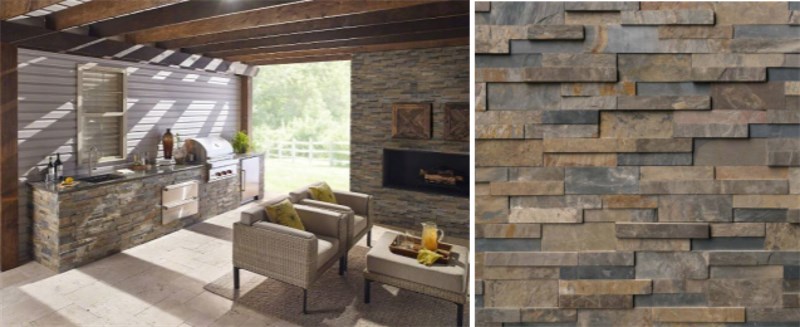 Featured: Stacked Stone Panels in Rustic Gold
Modern conveniences and contemporary style converge in this chef/lounge area. Designed with gourmet meals and entertaining in mind, this high-function outdoor living space is outfitted with a party-ready pizza oven, stainless steel grill, all-climate countertop, rattan seating, and a stacked stone fireplace.
Water Works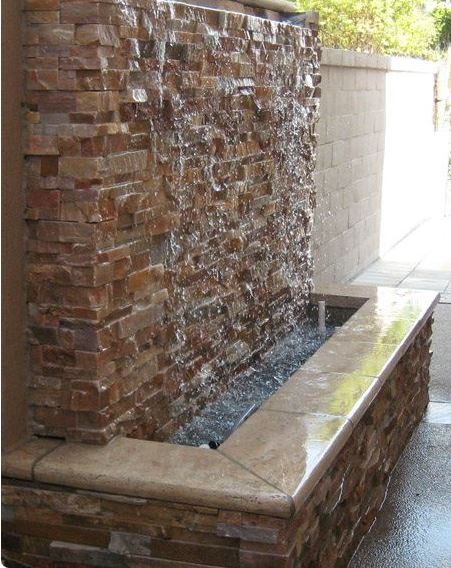 Featured: Golden White Stacked Stone
A tonic for the senses, the sound of water combines with the raw beauty of Stacked Stone Ledger Panels to create an eye-catching and calming focal point near the edge of this property. Need more reasons to love waterfalls, fountains, cascading ponds? They're ideal for muting neighborhood noise, and there's a style for every budget.
The Fire Escape


Featured: Copenhagen Granite
Gathering around a fire may date back to prehistoric times, but everything about this fire pit is chic and contemporary. Sitting fireside with your inner circle is relaxing, but this granite focal point is high-drama, thanks to the bold movement of gray, gold, Bordeaux, and black veins.
Budget-Savvy Beauties

Featured: Beach Pebbles, Stacked Stone Planters, & Stepping Stones
The backyard of your dreams doesn't have to happen overnight. Small changes can have a big impact. Beach pebble ground covering, stacked stone planters and stepping stones are cost efficient ways to add texture, interest, and polish to any outdoor space.

Whether home is a lush country estate or a tiny urban bungalow, we're loving the outdoor lifestyle trend because it's all about the right things: slowing down, reconnecting with nature, and sharing good times with family and friends. We hope you enjoy all of these things (and more!) this spring.