Tile Style: Marble Tile Flooring Ideas That Are Worth The Investment
March 12, 2017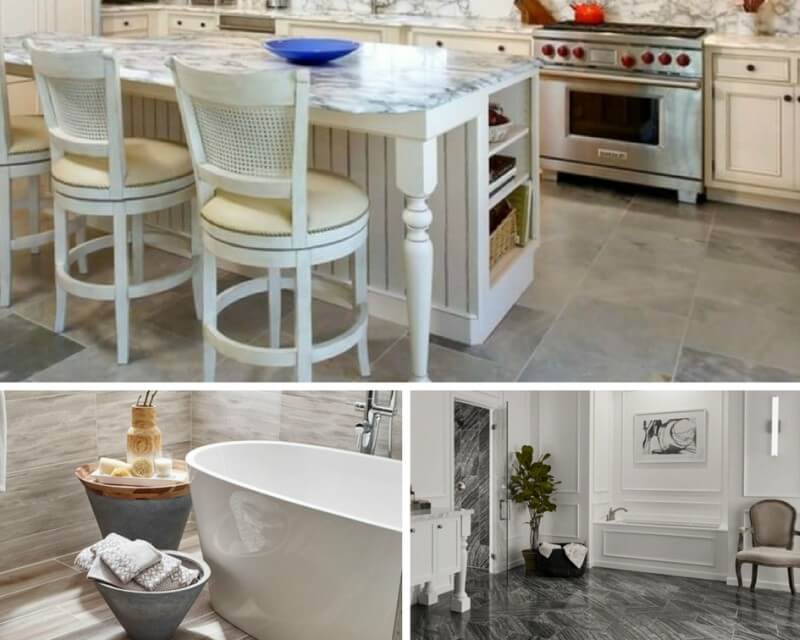 When it comes to home remodeling projects, your heart may be saying "need, need, need!" while your budget is saying "save, save, save!" So how can you decide where to save, and where to invest a bit more of those precious dollars?
Here are some questions to ask yourself, that will help you decide:
• Is this a permanent fixture or element?
• Is this a focal point, or does it add tremendous value to the décor?
• Is this a high-quality item?
• Are you absolutely in love with it?
If the answer to one or more of these question is yes, then go for it! Tile flooring is a permanent fixture, and it demands a top-quality product. Settle for anything less, and you'll be less satisfied with the results – and may even need to re-do your floor in a few years' time.
Marble tile flooring adds value to décor that any homeowner will love, and is a great return on investment in terms of resale value as well. With these things in mind, it makes sense to follow your heart!
White Oak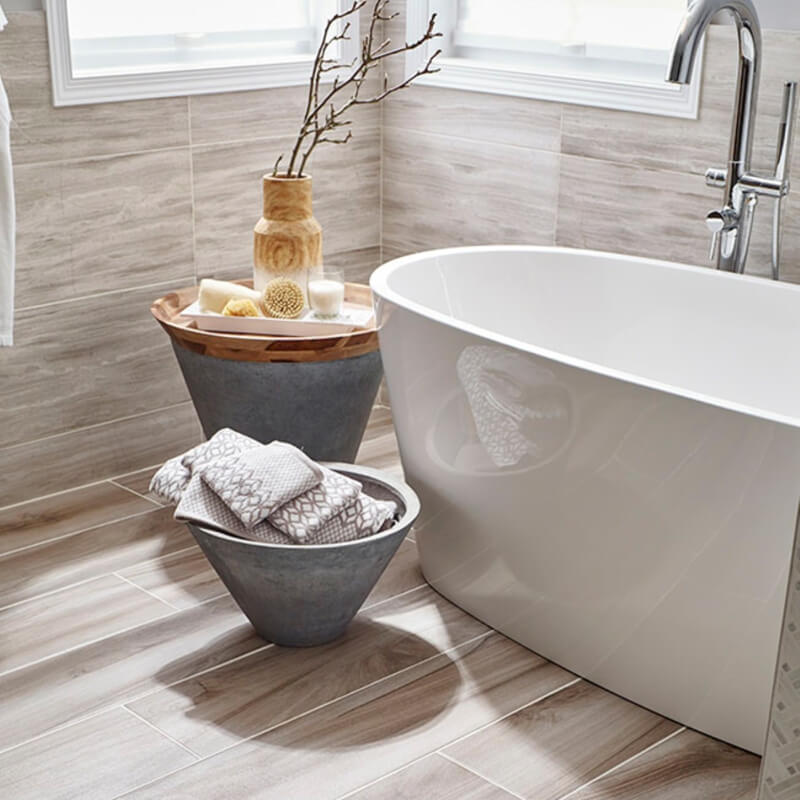 Get this look with MSI's White Oak Marble (Photo Credit: Houzz)
Marble tile creates a soothing ambience in this contemporary bathroom; it's softly shaded, it's sleek… and yes, it resembles wood.
White Oak Marble has linear veining that resembles natural wood, but it does what wood can't do, which is to streamline your cleaning routine with its superb water resistance.
Gray Oak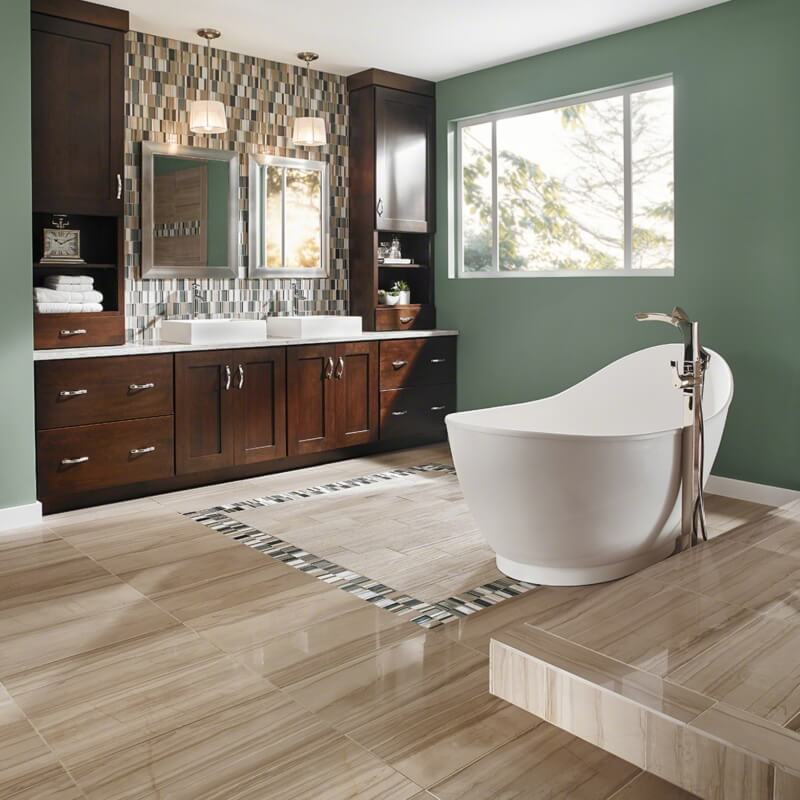 Featured: Gray Oak Marble
Another tile that looks like wood, Gray Oak Marble is available in plank sizes like its namesake. It's shown here as an inset amid another flooring option, which also happens to be marble… but it complements other flooring as well. This demonstrates that you don't need to cover an entire floor with marble tile to get a big impact.
Black Oak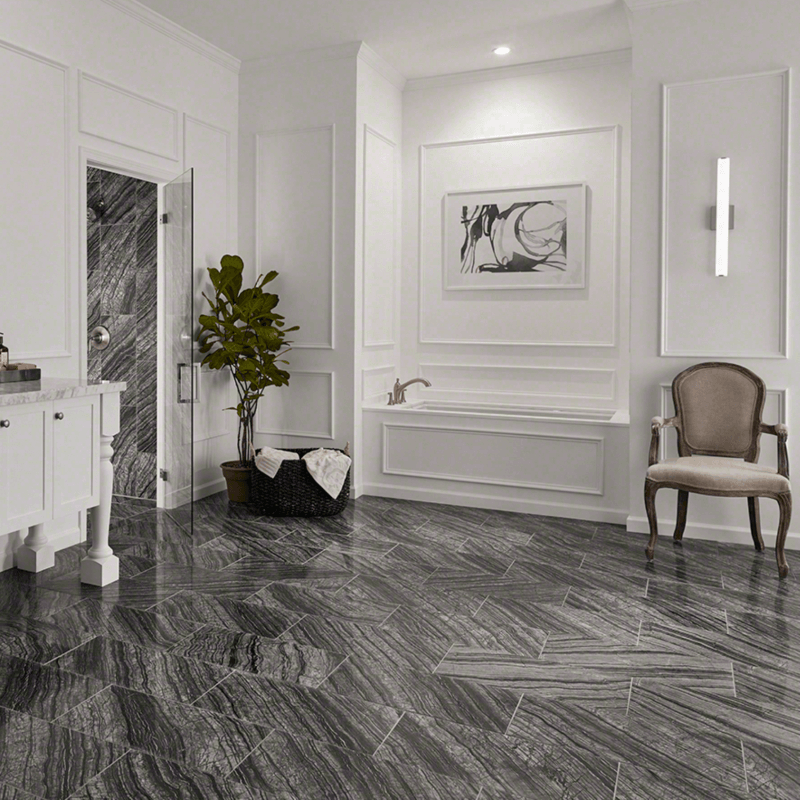 Featured: Black Oak Marble
Dark and dramatic, Black Oak Marble features white veining on a black background. Its linear pattern lends itself to creative installations such as this stunning bathroom floor, in which tiles are arranged randomly. The result is bold, and definitely one of a kind.
Ocean Blue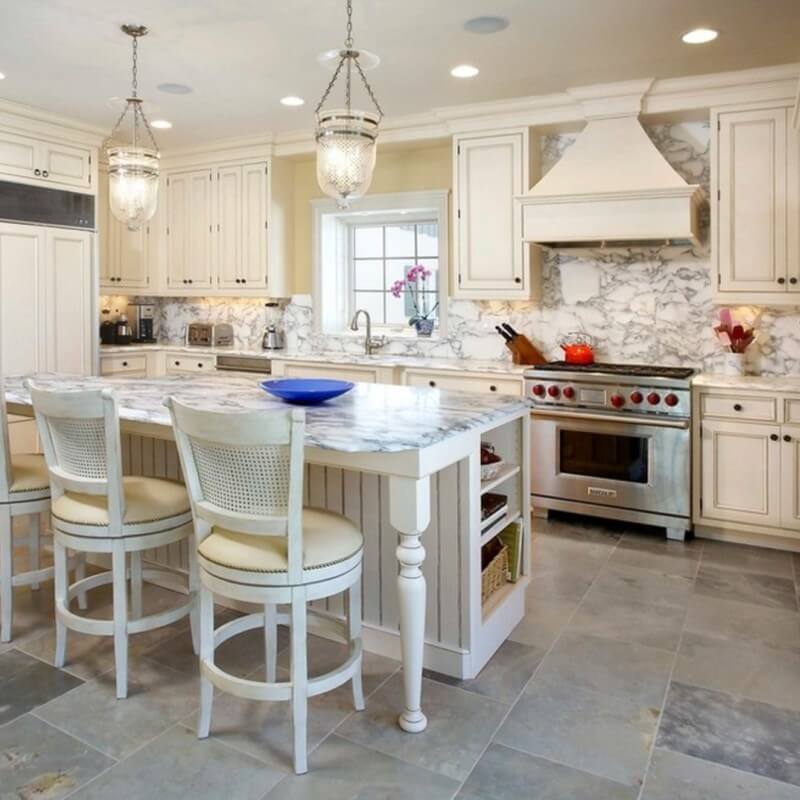 Recreate this look with MSI's Ocean Blue Marble (Photo Credit: Houzz)
Ocean Blue Marble is a definite head-turner, since it's far from what you'd expect from classic marble tile. Its blue-gray shades with highlights of ivory and taupe become the focal point of this kitchen scene, and since it's natural stone, every tile is unique.
Sahara Gold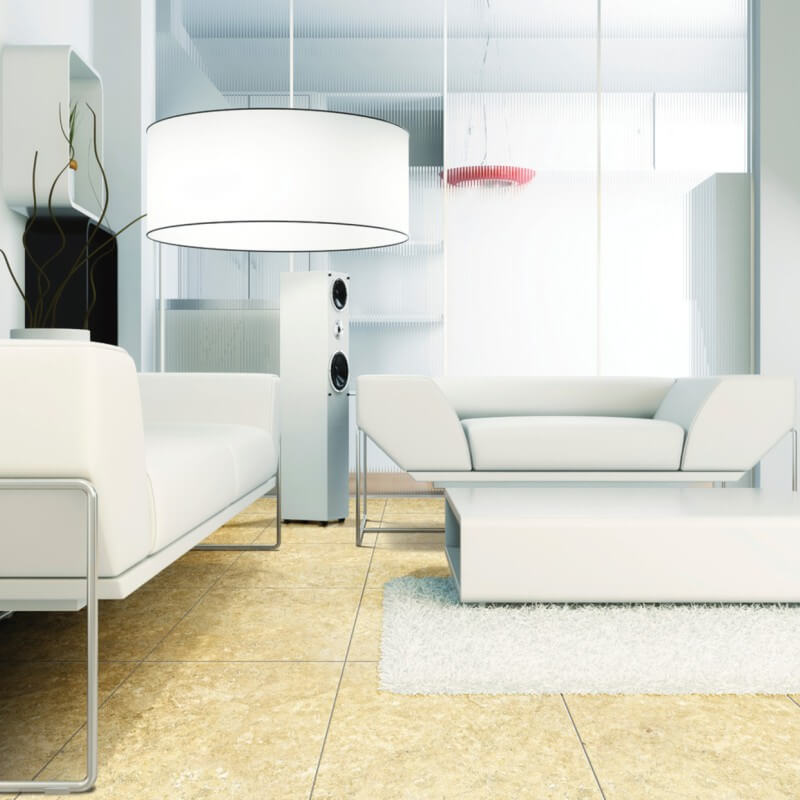 Featured: Sahara Gold Marble (Photo Credit: Houzz)
Neutral shades become exciting in Sahara Gold Marble, a combo of warm golden-beige and peach with white, gray and brown veining. This marble flooring is a low-maintenance, high-drama punch in this contemporary living room, where it contrasts nicely with cool gray and white.
When you fall in love with marble flooring, nothing else will do. MSI's selection of marble floors includes many varieties to pique your interest, and inspire your creativity. Whether you install a small accent that makes a big impact, or a large expanse, you'll find the investment well worth every penny. It's something that your heart and head can agree upon!