Should Your Backsplash Match Your Floor Or Countertop?
April 28, 2017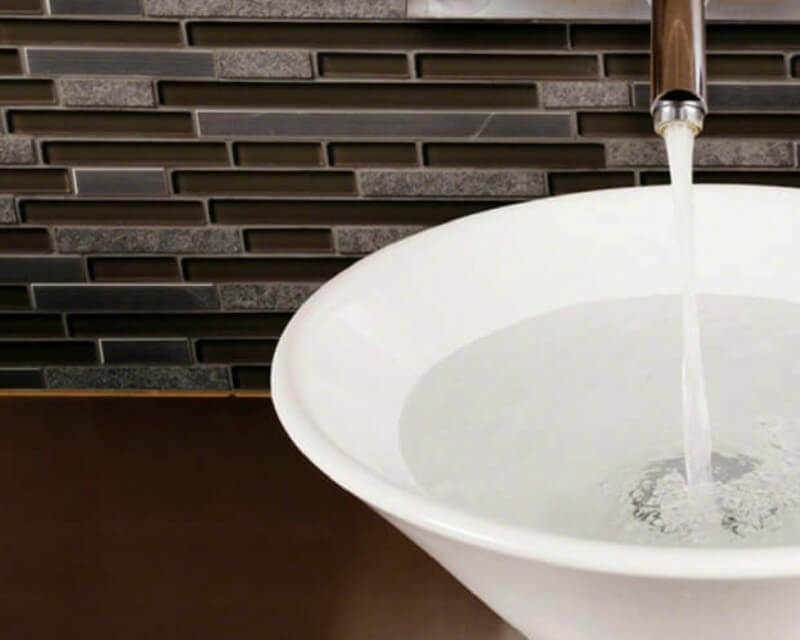 Choosing complementary décor elements is a little like dressing yourself in the morning. Light and airy shades or dark and opulent? Do you love dramatic patterns or solids, and are you in the mood for serious or whimsical? Are you one of those people who enjoys mixing patterns for a unique, bold look, or is a more conservative, understated approach your cup of tea? And don't forget about the accessories!
Matching backsplash to the countertop is often a subjective concept. What one person deems a "match" another might think is a clash. The kitchen décor is a place to showcase your personality, since you'll be spending a lot of time there, both cooking and gathering with family and friends.
For the same reason, it's the first room where prospective home buyers will look – so if resale value is important to you, a true match of countertop and backsplash is imperative.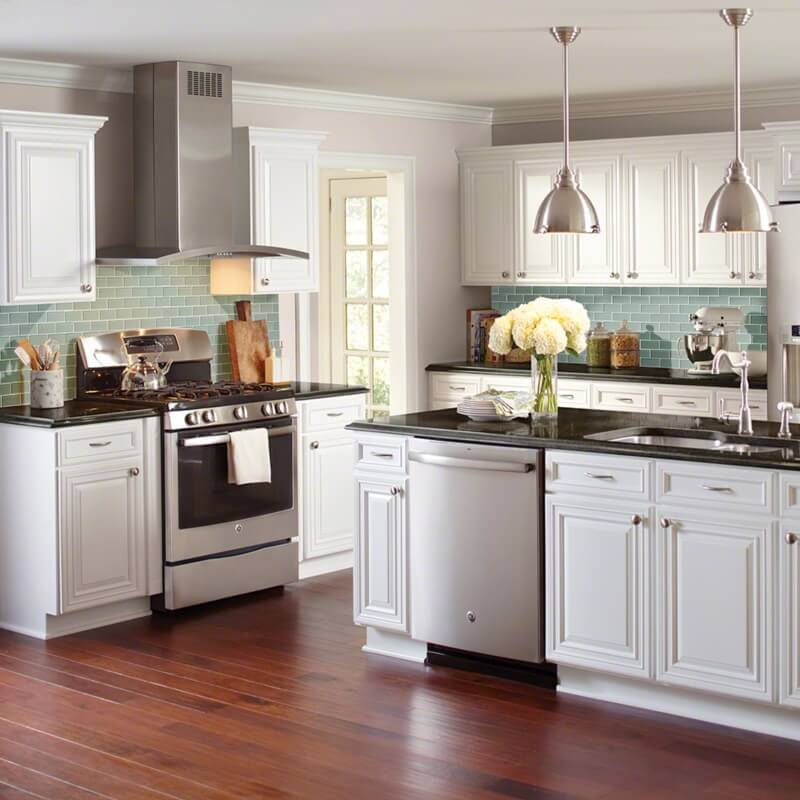 Featured: Arctic Ice 2x4 Mosaic Tile
There are, basically, three options when it comes to putting these two elements together. First, you can go with the old standard of one plain neutral-hued surface, one with a pattern and color (or vice versa, plain color and neutral colored pattern).
This is sort of like pairing black jeans and a bold, floral blouse. For example, consider a solid black granite countertop alongside blue glass subway tile, such as Arctic Ice. Solid brown countertops work nicely with a linear-patterned glass mosaic tile backsplash.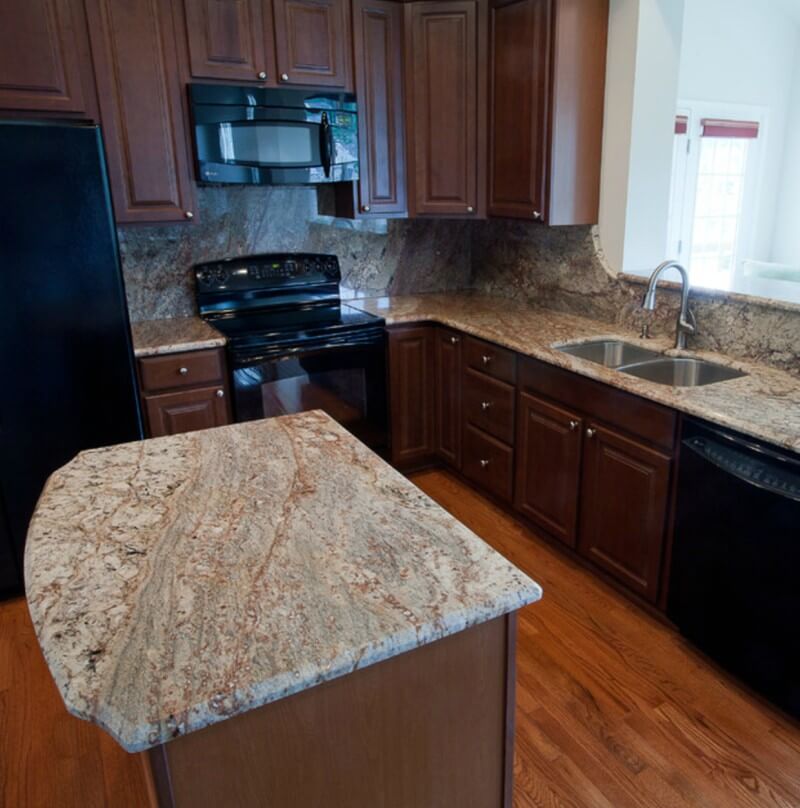 Create this look with MSI's Crema Bordeaux Granite (Photo Credit: Houzz)
Alternatively, you might find two patterned surfaces that, together, create a pleasing aesthetic. This one is a bit tricky, but when it works, the effect is stunning! Suggestions for making this work: Try materials that are similar in shade, where one element matches at least one of the colors in the other.
Example: creamy, veined quartzite countertops alongside a hexagon glass-and-stone mosaic backsplash in which one tile type matches the quartzite. Natural materials, or lookalikes such as Taupe Porcelain Tile, can function as neutrals alongside just about anything.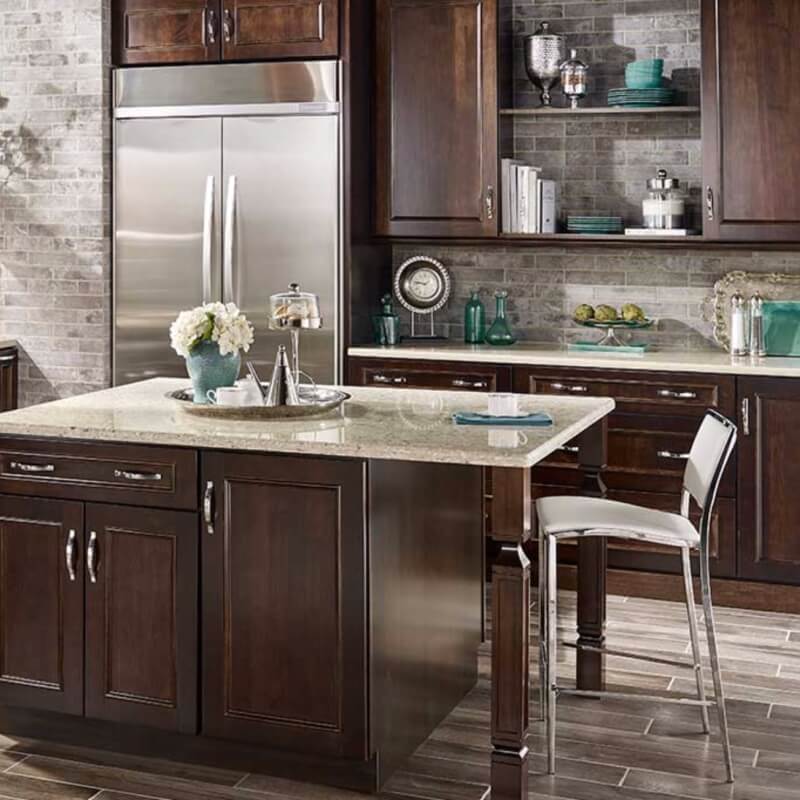 Featured: Taupe Capella Porcelain
The third approach is matching backsplash and countertop – literally. If you've found the countertop of your dreams, why not enjoy more of it by extending it upwards? Especially if your countertop is a dramatic pattern such as Crema Bordeaux Granite, the result can look amazing.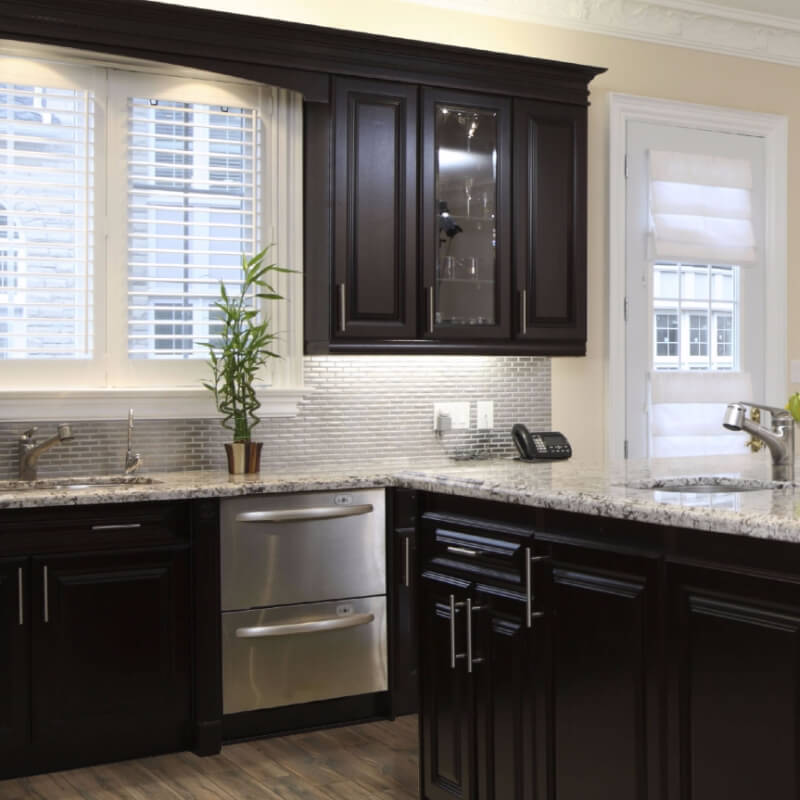 Featured: Silver Metal Brick
So, where to begin? Designers suggest first choosing one element as your room's focal point – counter or backsplash – instead of making them compete for importance. The most popular method is to start with the countertop; although there are many different countertop materials, colors, and patterns to choose from, the choices for backsplash wall tile is nearly unlimited. Also, it's usually installed first, and may be a bigger investment.
However, if you've fallen in love with a particular mosaic for the wall, you can certainly start there! We understand; once you've found your backsplash soulmate, nothing else will do.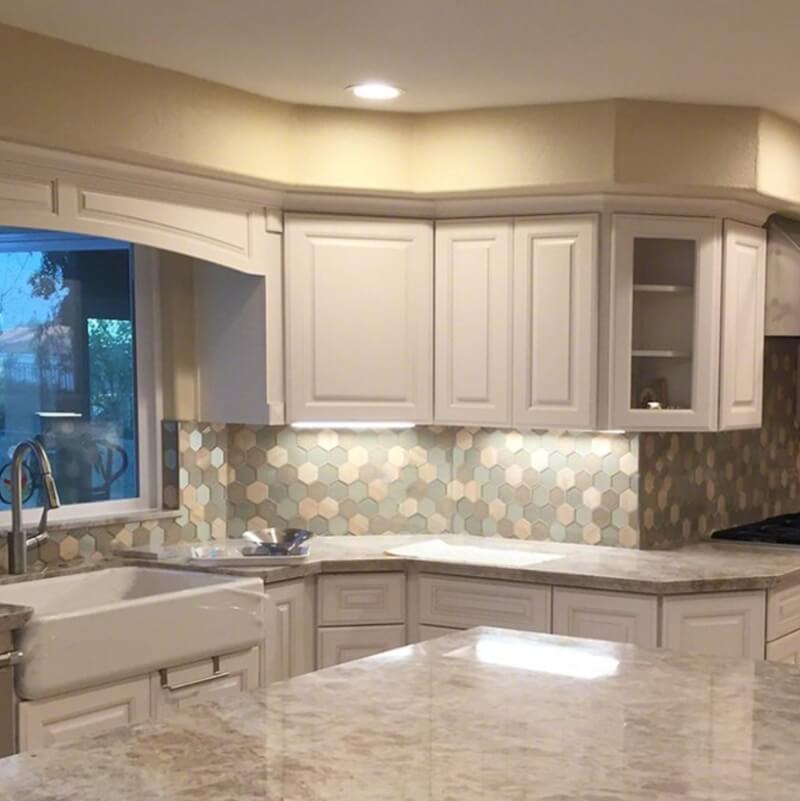 Featured: Monterra Blend Hexagon
Whatever approach you decide to use, we suggest visiting MSI's Kitchen Designer to try out some combinations. This handy backsplash visualizer tool includes many types of countertop material, backsplash options, and even varying colors of cabinetry and flooring styles. It gives you a great idea of how it will all work together, so you won't have to just picture it in your head and hope for the best!
Kitchens and baths are showcases for the homeowners' creativity and personality. When choosing elements, you need to balance a desire for drama with the need to improve the home's resale value, but don't be afraid to mix and match boldly. The options are endless, so we hope you enjoy the process as much as the result.
READ MORE ABOUT MSI BACKSPLASH TILE
The Right Way To Install A Metal Mosaic Backsplash
Using Backsplash Tile On The Floor