Introducing Bold New Porcelain Tile Pattern Looks
July 03, 2020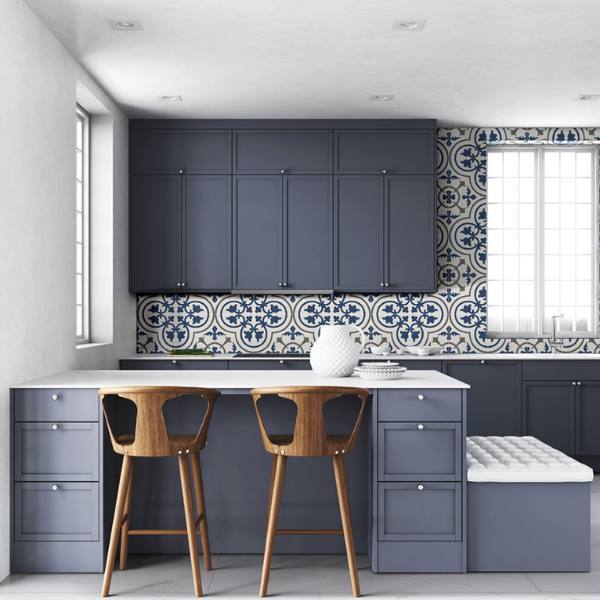 Homeowners that are ready to try something old-that's-new-again need to look no further than these 3 bold new porcelain tile patterns from MSI. With names as mesmerizing as the patterns, Zanzibar, Blume, and Tamensa tiles are an exciting way to freshen up feature walls, flooring, backsplashes both indoors and outdoors.
Inspired by the traditional encaustic designs, these modern interpretations are the latest in trending tile styles. Plus, since they are made in porcelain, the high-style will endure years of active living. Read on to learn more about these amazing designs!
Zanzibar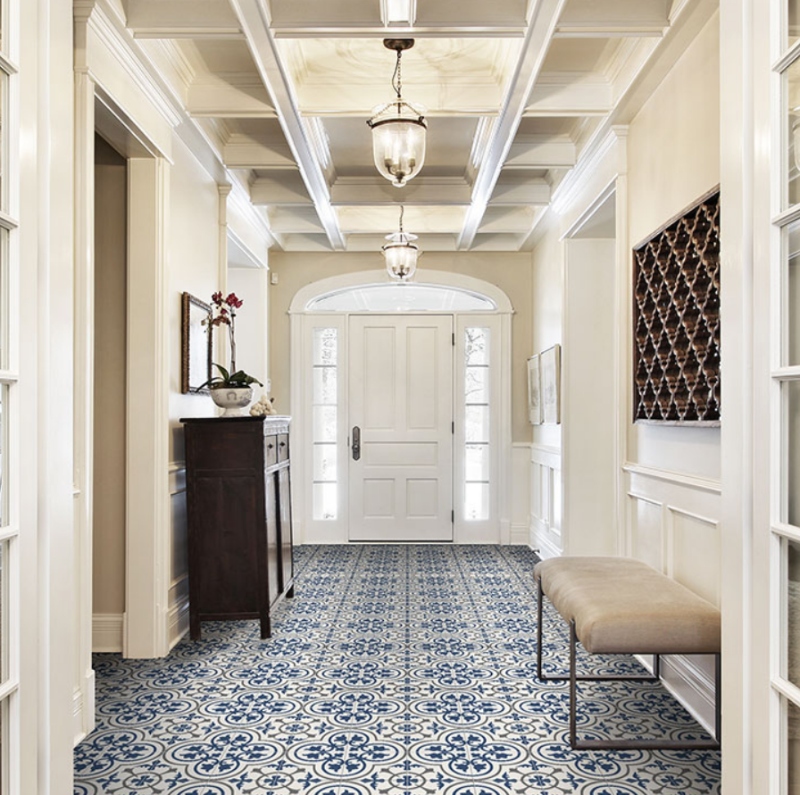 Featuring a gorgeous blue and grey floral pattern, Zanzibar tile goes with just about any interior decor scheme. The central pattern invokes the image of birds in flight that are headed out into the rest of the natural world. Because of this, both you and your guests will be transported to memories of natural beauty when they see this pattern on your floor or backsplash.
This pattern is intricate and detailed, which makes it perfect for backsplash tiles. You're sure to notice new details each time you wash your hands, do the dishes, or wash stains out of clothing. Despite this, the design isn't too flashy. It only features three colors, and the pattern itself goes with both organic and geometric shapes in other parts of your space.
Blume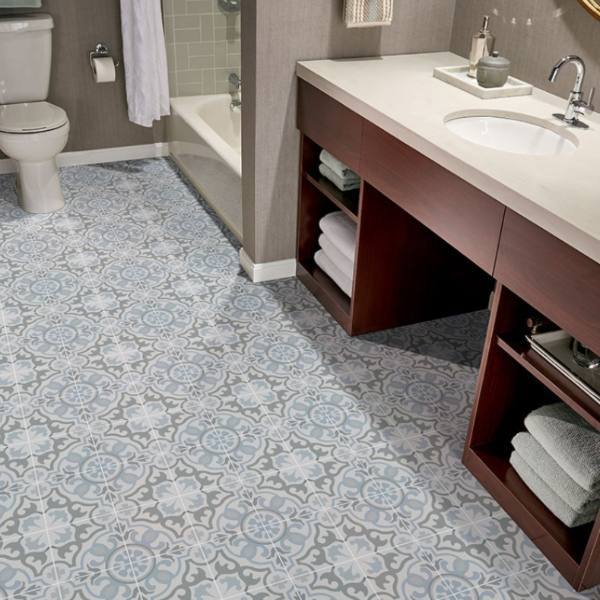 Blume is a slightly more intricate design than Zanzibar is. It has more shapes and colors involved in it, and generally looks best with organic shapes. However, it still is simple enough that this modern tile design can go with nearly any pattern and design scheme.
This is likely the best style for when the rest of your decor is quite simple. If you have simple solid-color quartz or marble sinks and countertops, this tile will provide a pop of color and an interesting design. Whether you want to spice up your flooring or your backsplash, Blume is a great tile design. For a more cohesive space, pair it with light blue walls, towel sets, and shower curtains!
Tamensa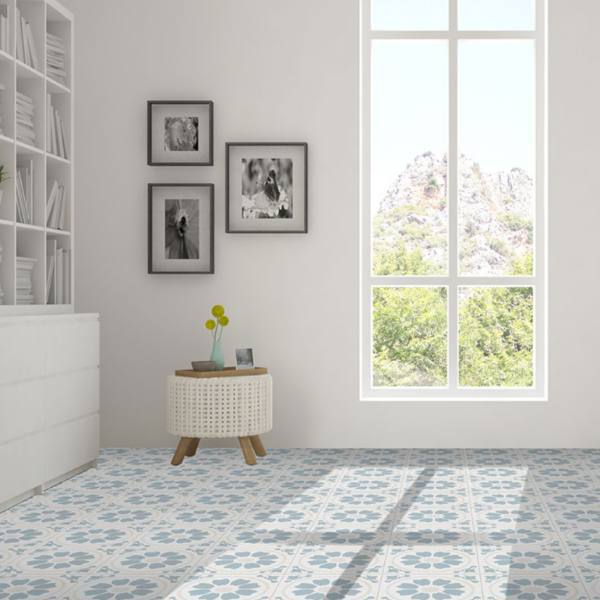 Tamensa is one of the simpler and more classic tile patterns that we have to offer. Because of the circular pattern, it's the perfect style for flooring. Your living room floor will look even and cohesive no matter what you do- the symmetry of the pattern ensures that.
Featuring a single flower, this style blends in seamlessly with both contemporary and retro design schemes. The minimalist shapes will look amazing when paired with stainless steel appliances, marble countertops, and contemporary organic lamps and lighting. However, the muted colors make this the perfect tile to work with retro schemes by invoking a 19th and 20th century aesthetic.
Shop for Porcelain Tile Today
Now that you know all about the newest porcelain tile options that MSI has to offer, it's time to get started with your renovations! Our flooring visualizer experts are more than happy to help you with both tile selection and installation. We look forward to helping you make your house as beautiful and relaxing as it can be!
READ MORE ABOUT THE BENEFITS OF PORCELAIN TILE
Introducing Our New Porcelain Floor Tile Collections
Is Porcelain the Best Tile For Shower Floors And Walls?
Luxury Vinyl Tile Vs. Porcelain Tile