Tile Style: Different Prints And Patterns Of Modern Ceramic Tile
February 15, 2017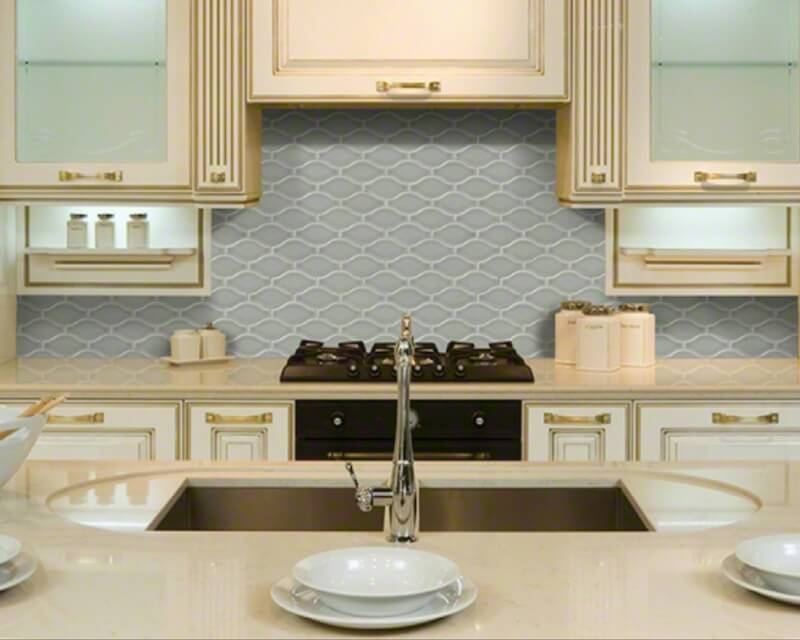 With modern advances in technology, you may be surprised to find that today's ceramic tile has something for every style aesthetic. Want a floor that looks like it was installed 300 years ago? Limestone-look ceramic tile can give you that.
Want a wood floor that's tough and easy to maintain? There's ceramic tile that looks like it came right from a tree! Believe it or not, today's tile can resemble almost any material, making it a great choice for high-end homes with elegant finishes, or for more modest spaces that want a touch of class.
Ceramic tile is durable and easy to maintain, making it a great candidate for kitchens, powder rooms and bathrooms. It laughs at water, so don't hesitate to install it in outdoor entertainment areas, too. Ceramic tile also is affordable, finding a place in all budgets.. Still not convinced?
Well, seeing is believing, so let's take a look at these MSI ceramic tile designs that will fit with any design scheme you can imagine.
Ogee Morning Fog
One look at Ogee Morning Fog Mosaic Ceramic Tile and you can hear the gentle lapping of the ocean at dawn. The tile features a calming gray tone in a contemporary pattern that looks like rippling waves. This tile makes a great backsplash, shower surround, or accent wall installation. Install in kitchens to spice up cabinets with simple lines.
Gray Glossy Beveled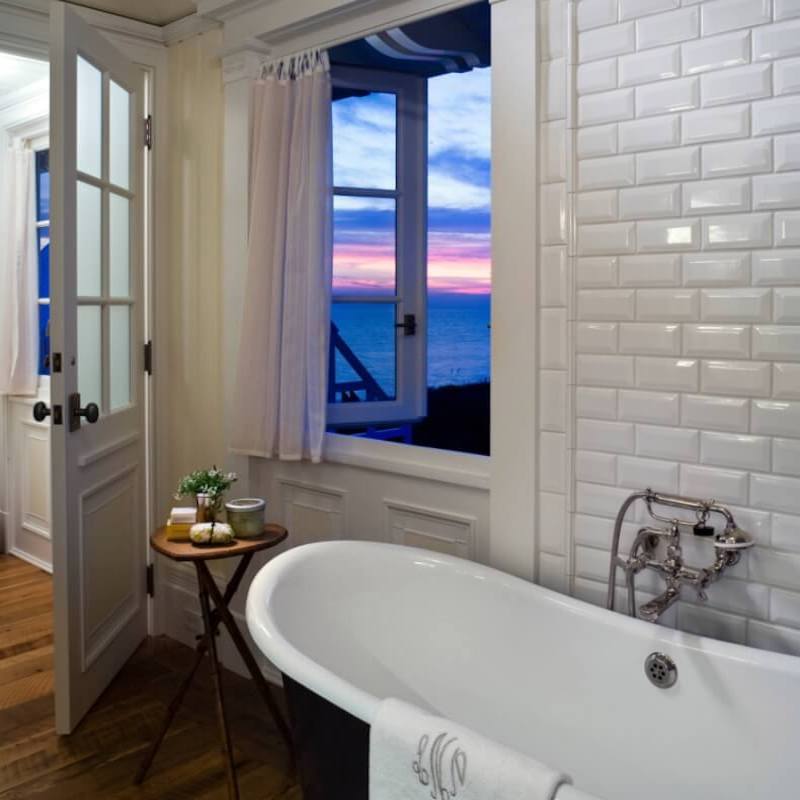 Featured: Gray Glossy Beveled Ceramic Tile (Photo Credit: Houzz)
This beveled, rectangular tile fools the eye by creating a complex three-dimensional look that resembles a basket-weave pattern. Gray Glossy Beveled Ceramic Tile has gray tones and a glossy finish make it at home in both contemporary and provincial designs. Perfect for a stunning backsplash in both kitchens and baths, or to add polish to outdoor cooking areas.
Grayseas Celeste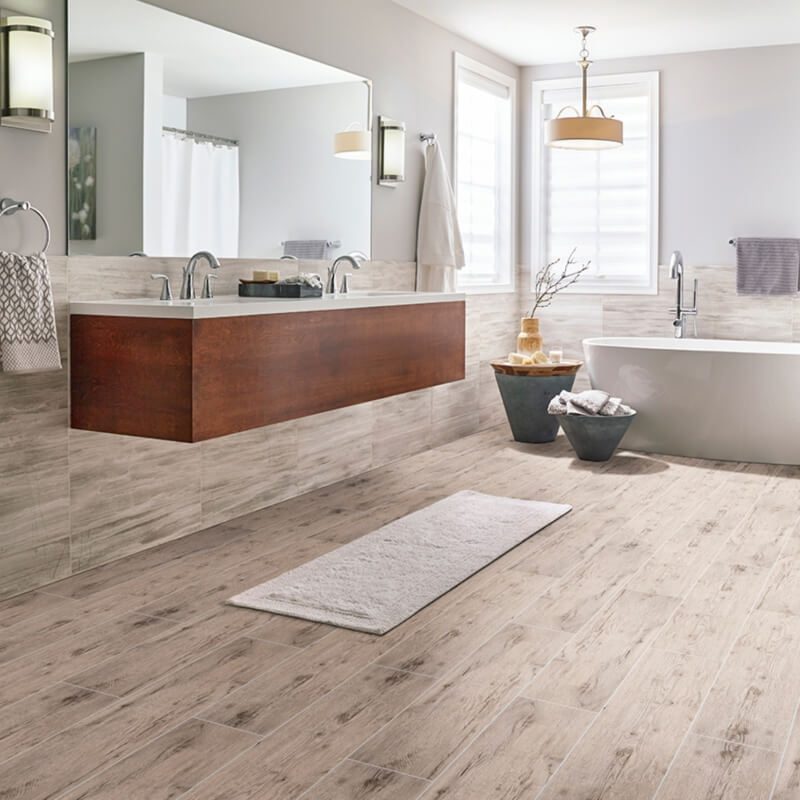 Featured: Grayseas Celeste Ceramic Tile
Grayseas Celeste Ceramic Tile is a long, ceramic rectangular tile with the look of rustic pine wood grains. This is a great candidate for bathroom floors. The gray background looks particularly beautiful with white or cream fixtures. And since it's ceramic tile, it can stand up to anything a bathroom can throw at it, from water puddles to makeup spills. Grayseas Celeste is also a good match for kitchen floors that take a beating. It pairs well with country designs, or adds warmth to more contemporary spaces.
Beige Napa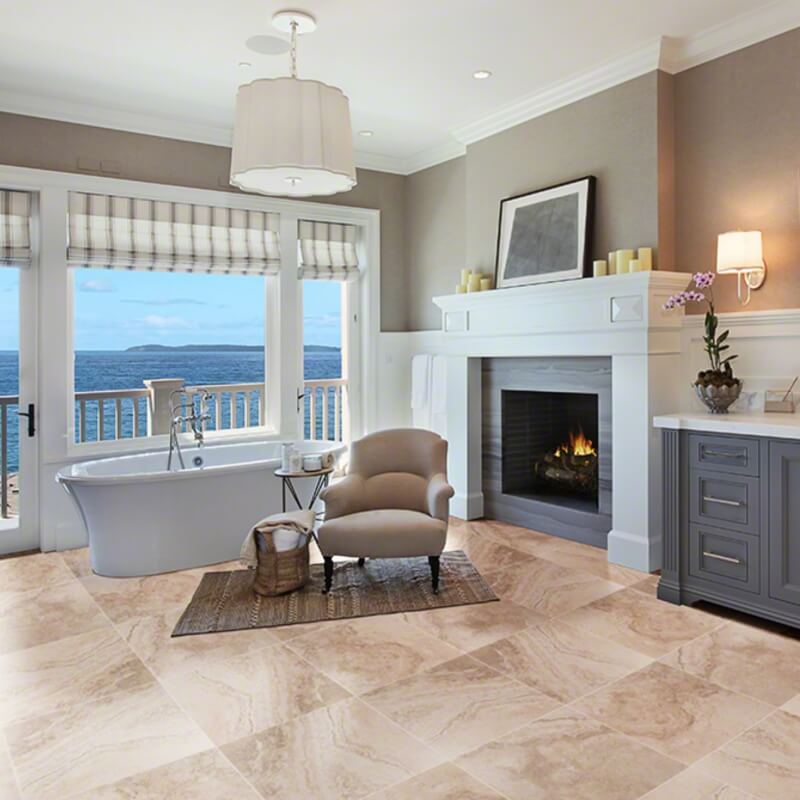 Featured: Beige Napa Ceramic Tile
This oversized look of limestone ceramic glazed tile features chocolate swirls and veins amid a warm beige background. For a pleasing color contrast, install Beige Napa Ceramic Tile with gray cabinetry in bathrooms and kitchens. Or lay it in outdoor entertaining areas, where it will blend well with natural colors.
Beige Napa's large tiles are easy on the eyes, creating a visually calming area with fewer grout lines to interrupt the natural flow of the floor. So if you have a spa area, Beige Napa will help you find your bliss.
Tan Baja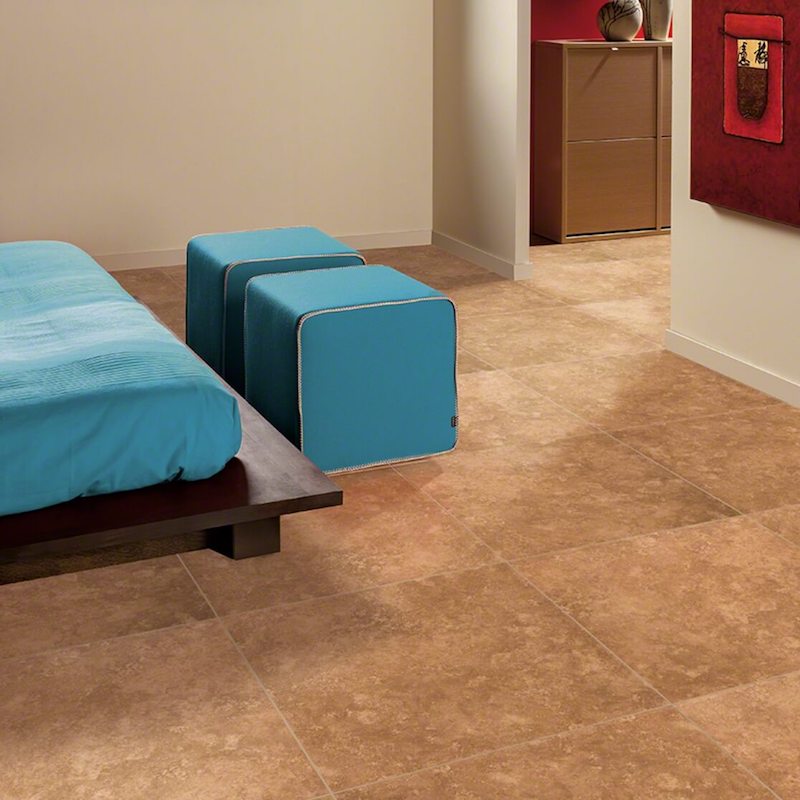 Featured: Tan Baja Ceramic Tile
Tan Baja Ceramic Tile is a natural, crosscut travertine with creams and tans swirled together like a morning cup of cappuccino. These large, 20x20 matte-finish tiles create warm, beautiful floors in family rooms, bathrooms, and kitchens. Use a matching grout, and the seams between tiles will virtually disappear.