Top Tips For How Nanotechnology Is Used On Printed Porcelain Tile
July 11, 2018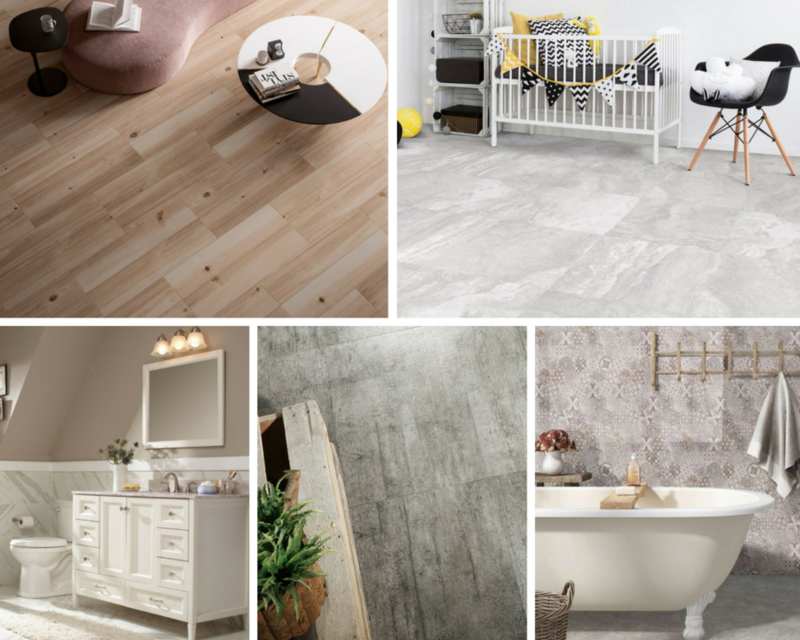 In the past, if you wanted luxurious tile, you had to shell out for the real thing or settle for something screen-printed. While this type of printing worked well enough, there have been recent advancements in inkjet technology that have not only improved the process but also the results.
MSI's nanotechnology allows for realistic prints of natural stone, wood, cement, and even brick styles on more affordable porcelain tile. Let's learn more about some of the benefits of using this technology.
Improvements in Ink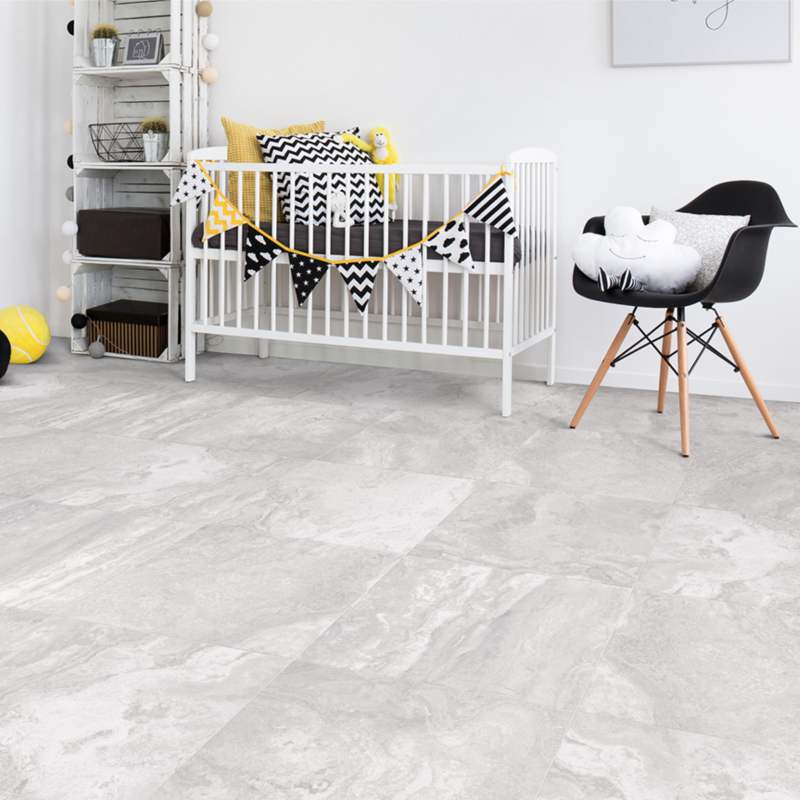 Featured: Grey Antico Porcelain
Nanotechnology uses high-pressure sanding and a polishing action to apply wax-like nanoparticles to porcelain tile. And since the print is applied deep into the porcelain, the ink will penetrate and fuse to the tile instead of just sitting on top of it. Grey Antico is a gorgeous gray and off-white porcelain tile that mimics natural stone. The polished tile features subtle colorways and beautiful movement throughout the 36x36 shapes.
Longer Lasting Images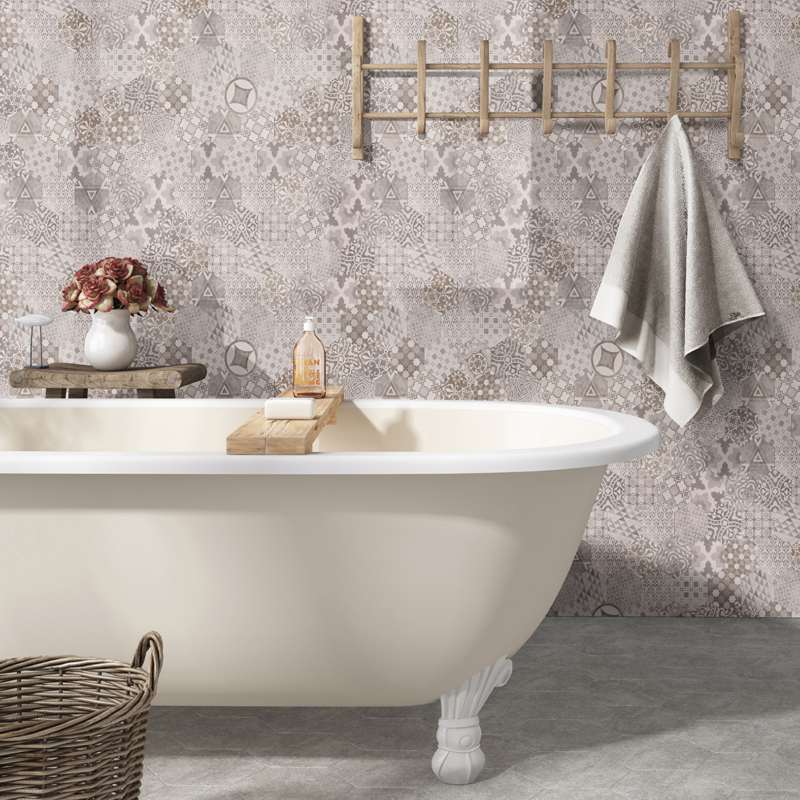 Featured: Mixana Porcelain
This high-definition printing process results in porcelain tiles with images looking fresh for a longer period of time. The nanotechnology features more intense color, believable three-dimensionality, depth in the decoration, and sharpness to the design.
The print is also extended to the tile edges, even for distressed patterns, including something like Mixana. The patchwork-like pattern tile, with its subtle beige and greige tones in a matte finish, comes in the encaustic style and is printed on 7x8 hexagon shapes.
Even Textured Printing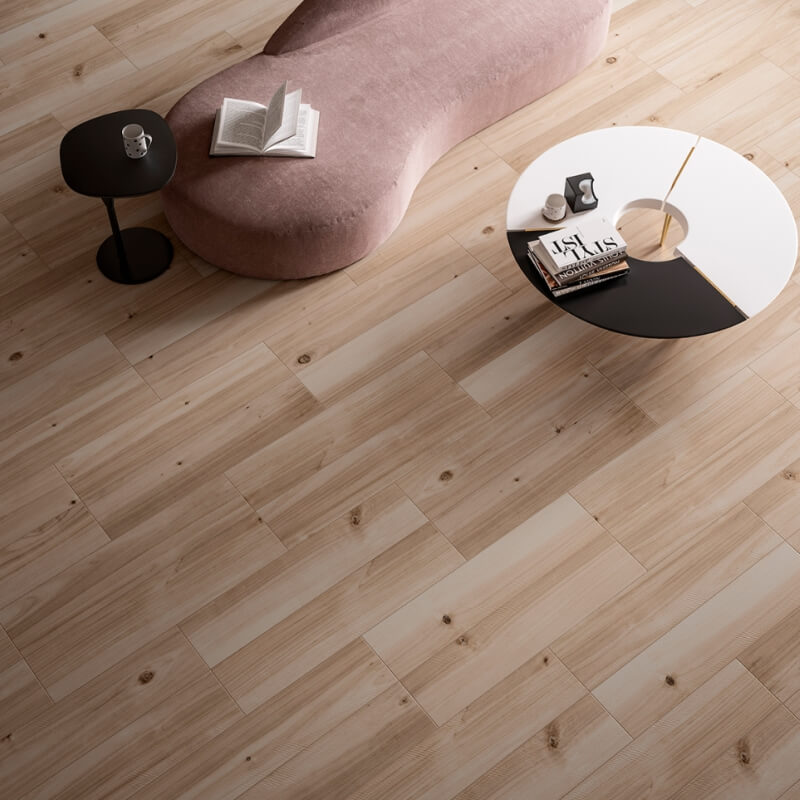 Featured: Beige Havenwood Wood Look Porcelain
One of the biggest advancements in inkjet technology is the ability to print with texture. Now, more realistic reproductions of naturally textured tile can be mimicked on porcelain, and you just might not believe it's not the real thing! And even with all the texture, you'll still end up with an evenly printed design. This is especially important for some natural stone and wood looks like Beige Havenwood.
The porcelain wood tile with warm beige tones, darker brown knots, and a matte finish is imported from Italy and available in 8x36 planks and 12x15 chevron porcelain mosaic tile. If you love the style of hardwood but don't want to maintain the real thing, then check out this article on how to shop for wood tile.
Greater Pattern Variation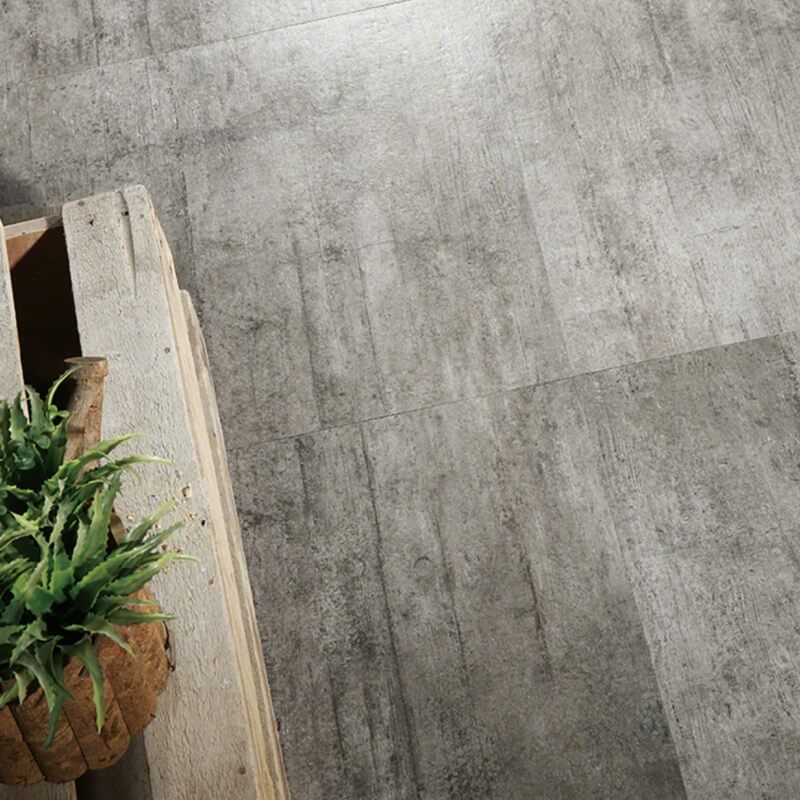 Featured: Novara Cemento Porcelain
With inkjet technology comes a much wider selection of patterns because of the capability to print realistic, photographic-like designs uniquely created or copied from nature. The greater selection is also attributed to various improvements in production time and quality, including faster printing and not needing to clean and recreate screens.
Popular patterns include wood looks, marble, limestone, fabric, and cement like Novara Cemento. This porcelain tile comes in a soft gray pattern that looks like concrete. The sleek, contemporary tiles come in the elongated 12x24 size and feature a glazed matte finish.
Reduction in Costs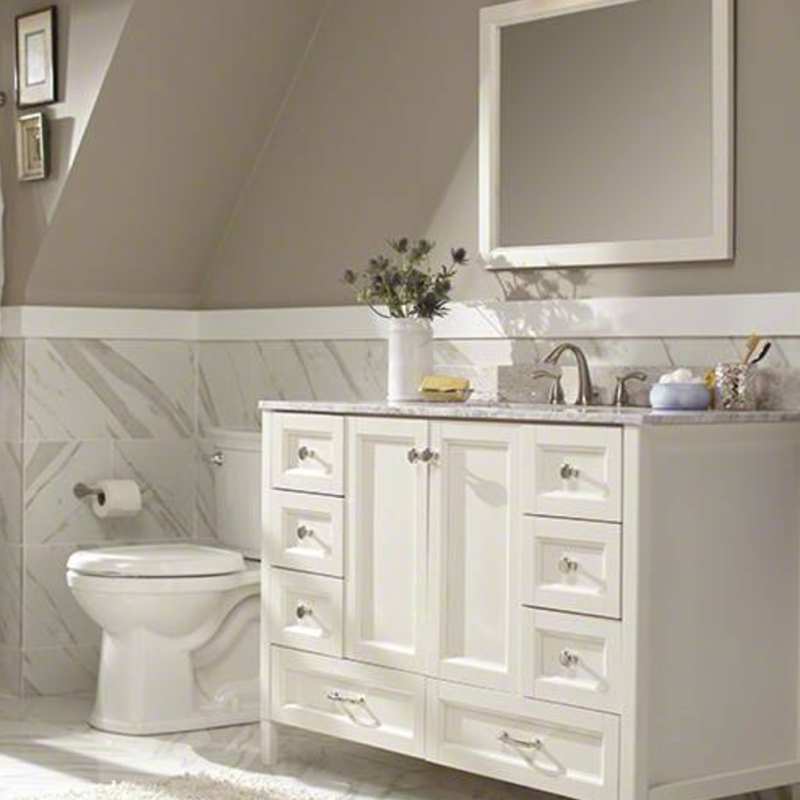 Featured: Calacatta Pietra Porcelain
Efficient printing of porcelain wall tile is helping to reduce costs, and that's something both homebuyers and design professionals will be thankful for. Less storage space needed for printing equipment, more flexible workflow production runs, more accurate printing results, and a reduction in sampling time are just some of the ways that contribute to efficiency.
While it may see these results reflected in the price of a marble-look tile, you won't see that kind of reduction for the real natural stone. Calacatta Pietra is a white and cream porcelain tile with sweeping lines and elegant gray and brown veins for a real marble stone look.
Nanotechnology has even further expanded the design possibilities of porcelain tile. You'll be able to feature natural-look tile in more places because of its durability and affordability. Check out more porcelain floor options by visiting your local MSI location.
READ MORE ABOUT THE DIFFERENT TYPES OF PORCELAIN TILE
Top 5 Reasons to Choose Porcelain Tile For Your Bathroom
What's New In Textured Porcelain Tile