How To Save Money On A Granite Countertop
September 20, 2018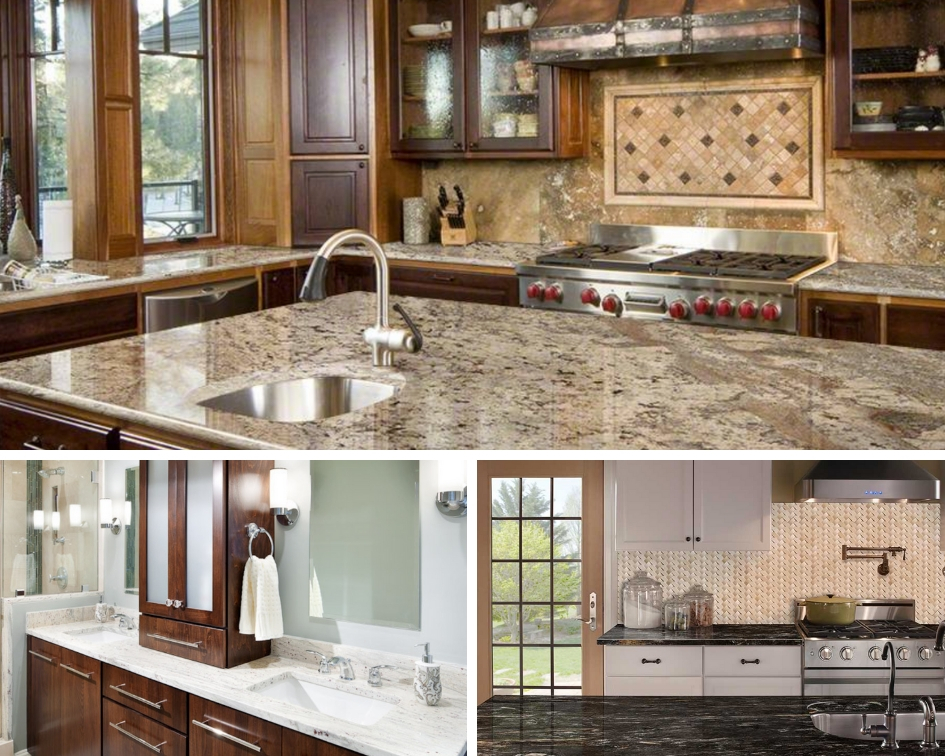 Granite countertops are well-known as a worthwhile investment for upgrading the look and value of your home. They are also well-known for being a substantial investment, so you'll want to make sure you're getting the best price possible without cutting corners on quality or looks!
There are three main ways to save on new granite counters:
• Purchasing a thinner slab. Granite countertop slabs are typically 3 centimeters thick, but you can opt for 2 cm. instead. The finished look may not be as luxurious, though. If you are installing a granite backsplash too, that's a good place to go thinner.
• Minimizing the customization, including edges and finishes. Some finishes cost more than others. Choosing a honed or leathered texture rather than a polished finish adds to the price. So do edge treatments beyond the basic bullnose or squared edges.
• Using a pre-fabricated granite counter. Not all granite colors are available in prefab, but there are many to choose from. MSI's prefab counters are already finished with a bullnose edge, and come with a matching pre-cut backsplash.
Along with these suggestions, it's also a good idea to ask your contractor or supplier about granite slabs that are being discontinued. These may be priced for a quick sale! It's tough to figure out where to save and splurge on home décor, but this is a good place to start.
While it's always smart to save on money up-front with your new granite countertop, don't forget the money you'll be saving over the long run — and perhaps even money you'll be earning. A well-cared for granite countertop can last a lifetime, so you may never need to replace it. That's why it typically increases the resale value of the home, probably by much more than you spent on the countertop!
Blue Flower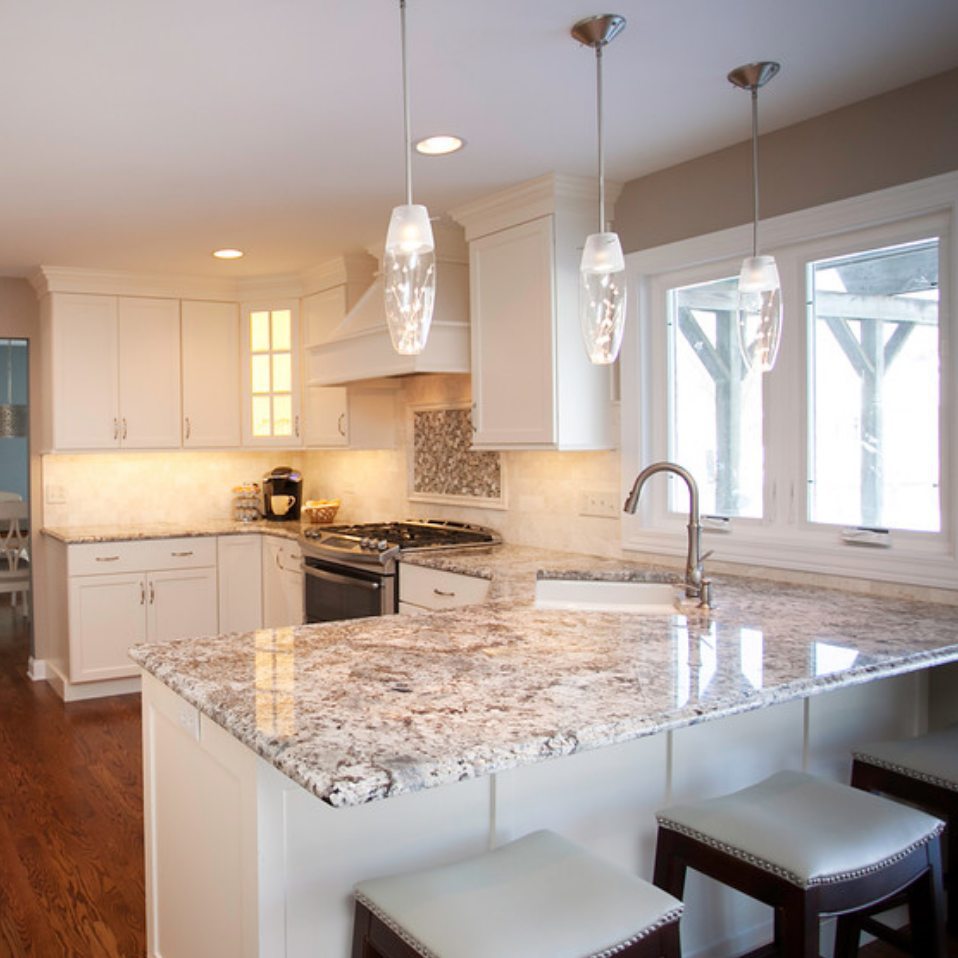 Create this look with MSI's Blue Flower Granite (Photo Credit: Houzz)
With dramatic, exotic granite counters such as Blue Flower, there's no need to add fussy details such as edge treatments. This plain bullnose edge highlights the combination of gray and pale blue, with darker veins.
Netuno Bordeaux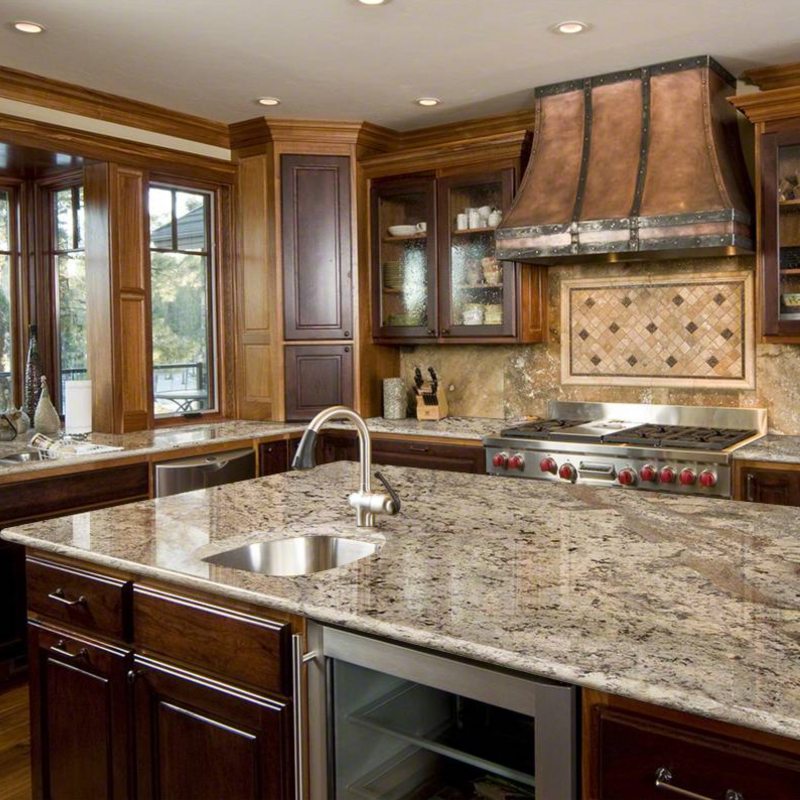 Featured: Netuno Bordeaux Granite
Prefabricated countertops aren't suitable for center kitchen islands, but with a luxurious granite such as Netuno Bordeaux, as a focal point slab it's worth every penny. You can still save money by choosing a standard polished finish and using prefab counters for the side counters.
Silver Cloud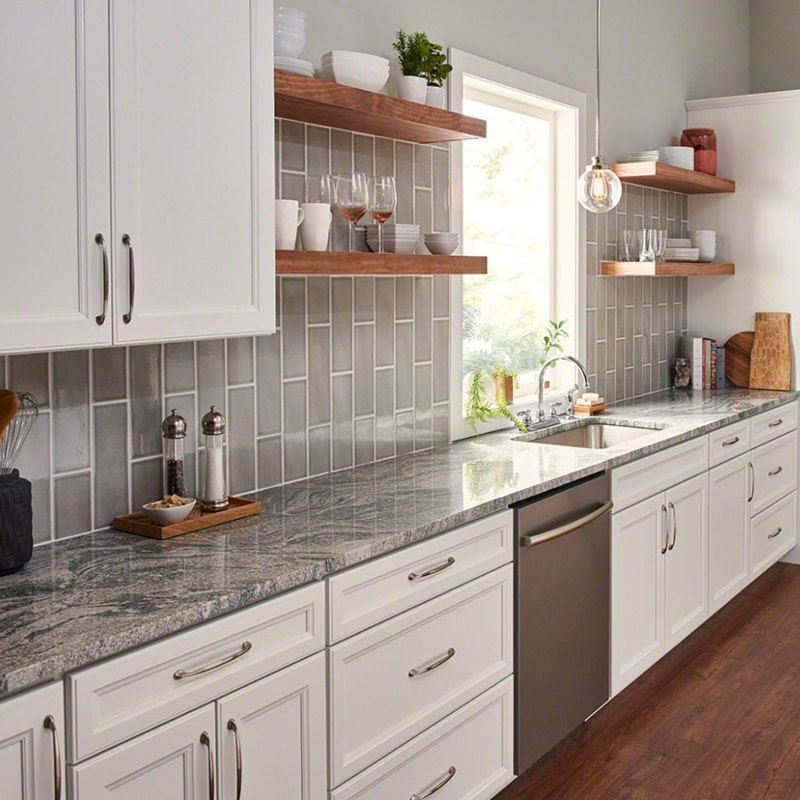 Featured: Silver Cloud Granite
When you order a prefabricated granite countertop, you can still have it precision-cut to fit your sink, cooktop, or other desired opening. More than one prefab section can be used for a nearly seamless finished look for any counter length.
River White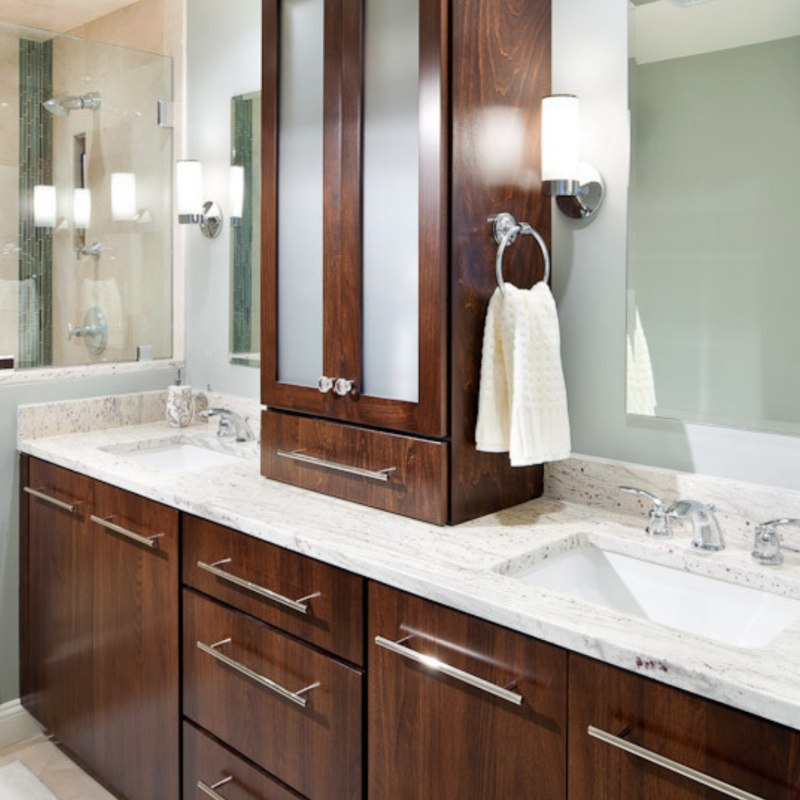 Create this look with MSI's River White Granite (Photo Credit: Houzz)
Yet one more way you can save money on a new granite countertop is to do your own prep work. Remove the existing countertop yourself, and if you can, install your cabinetry. When you save on labor costs, you can splurge on a gorgeous, subtly shaded granite such as River White.
Titanium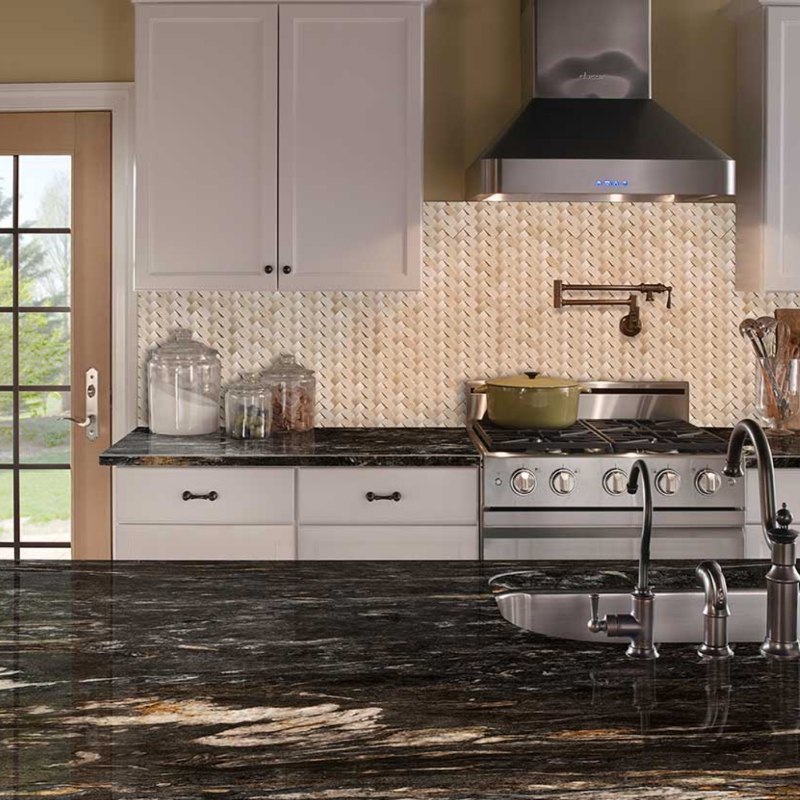 Featured: Titanium Granite
Above all, remember that spending money upfront can mean saving money later on — or even making money, when it comes to your home's resale value. Upgrading your kitchen with an elegant, dark granite such as Titanium may earn you a higher sales price. It may also reduce your home's time on the market, and who doesn't love that?
MSI wants you to get the best possible value from your granite countertop installation. Browse our web gallery to see the many prefab options we have to choose from, as well as our slabs that can be customized to create the upscale style you deserve.
Read More about Granite Countertops
Why You Should Consider a Granite Tile Flooring Upgrade
Never Fear: Granite Stain Removal Made Easy
Durable Granite Tile Flooring That Turns Heads With High Style
You Can Seal Your Granite Countertops Like a Pro!
READ MORE ABOUT GRANITE COUNTERTOPS
How to Seal A Granite Countertop
In Stock And On-Trend Granite Countertops Make A Statement
Installation Tips For Your New Granite Countertop
Is It Worth It to Install Granite Countertops Before Selling My House?