Mosaic Monday: New And Trendy Glass Tiles
December 07, 2015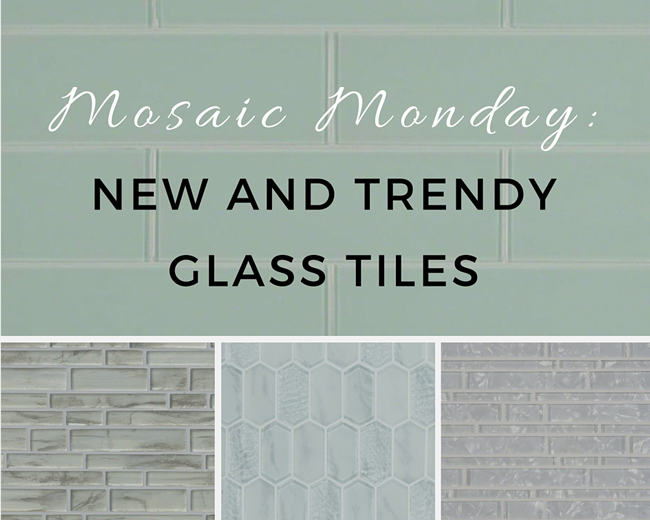 Glass has long been prized for its delicate, light-refracting beauty. Whether it's a stained glass window or a shelf of polished, vintage glassware, glass always lends a cheerful ambiance. A uniquely charming way to capture its brilliant luminosity is with glass tile. The romantic gleam of modern glass tile is not only pleasing to the eye, but it is also incredibly durable—being able to withstand a high amount of distress without cracking, chipping or discoloring. Here are five new glass tiles from MSI that will enchant and inspire the design possibilities for every room in your home.
1. Silvermist Interlocking Pattern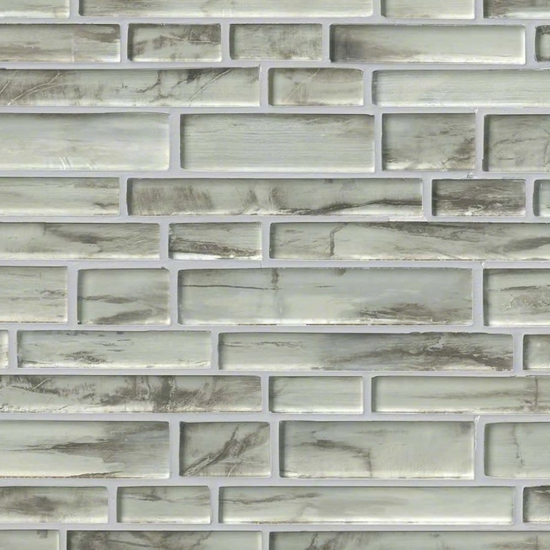 Featured: Silvermist Interlocking Glass Tile
The variegated gray shades in Silvermist glass tile complement its crystalline 3-D effect. This mosaic tile is pre-set in an interlocking pattern with alternating tile sizes. The neutral tone makes it an excellent choice as backsplash tile in kitchens and baths, as it coordinates with a broad range of cabinetry and accessories styles. Imagine how sharp this would look next to a gleaming stainless-steel range or refrigerator. It's muted enough not to overwhelm the room, but distinctive enough to become a focal point.
2. Calypso Picket Pattern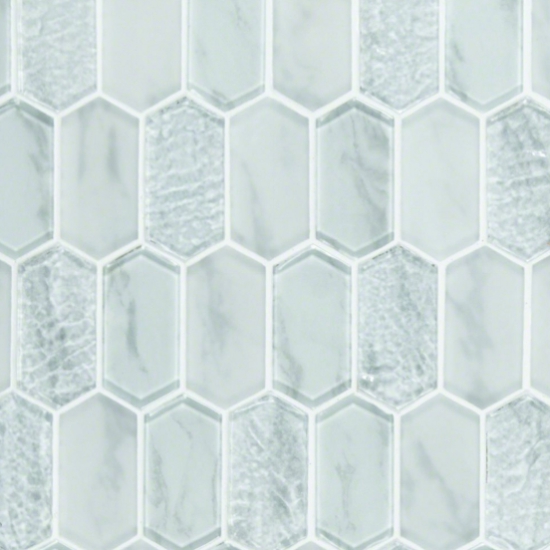 Featured: Calypso Picket Pattern Glass Tile
The picket pattern in this mosaic is a row of elongated hexagons, bringing to mind the classic "white picket fence" with a modern twist. The color is white, but it's far from plain; variegation adds a soft texture like a sky full of graceful clouds. This tile holds up to normal residential or light commercial usage and is perfect for walls and backsplash designs.
3. Calypso Interlocking Pattern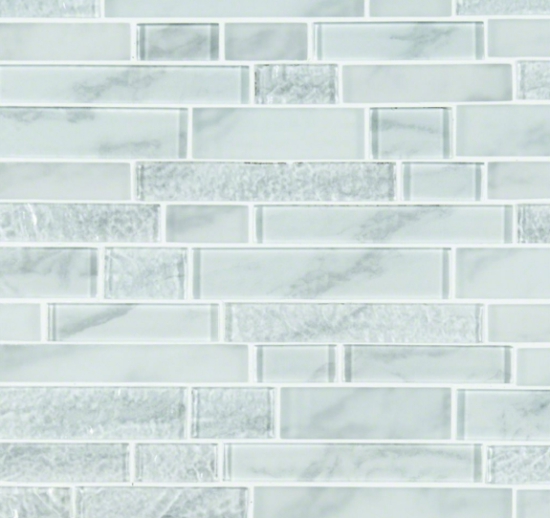 Featured: Calypso Interlocking Glass Tile
If you like the Calypso Picket Pattern tile, here's another alternative. The alternating-width, horizontal rows of this mosaic pattern contribute to a streamlined look that fits with any décor, from the traditional to the modern. More reflective than porcelain tile, these lustrous, white glass pieces take advantage of the ambient light to make any space brighter and luminous.
4. Arctic Ice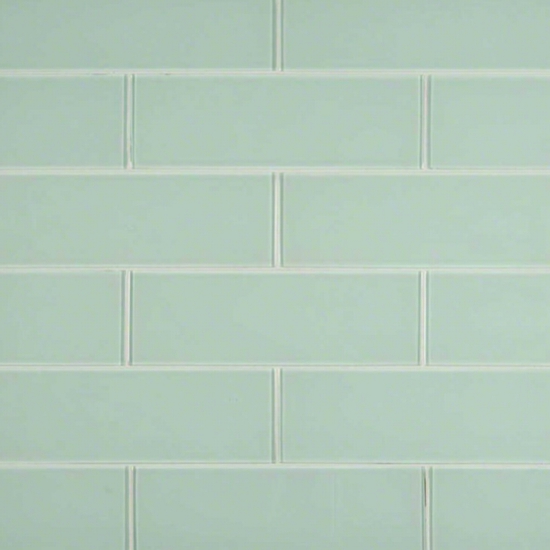 Featured: Arctic Ice Glass Tile
Available in rectangular tiles measuring 12 x 8 x 4 inches, Arctic Ice glass tile from MSI offers the classic simplicity of white subway tile with the crystalline depth of glass. It's the perfect tile pattern to use when a smaller mosaics would be too "busy" within your decorating scheme. With these larger, clean-edged tiles you get a blank canvas, a backdrop for showing off all of your creative ideas.
5. Akoya Interlocking Pattern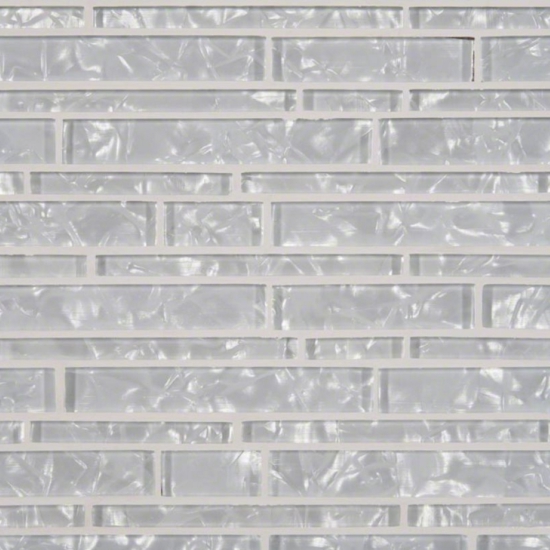 Featured: Akoya Interlocking Glass Tile
With its alternating rows of thinner and thicker variegated white tile, the Akoya Interlocking Pattern tile mosaic is handsome and elegant. This glass tile mosaic would be a central feature in the décor of any room, whether used in a tile backsplash, a countertop, accenting a fireplace hearth or lining a shower wall. This tile is even durable enough to use as flooring in rooms with light foot traffic.
Whatever application you choose, you'll love the depth that the transparent glass adds to any surface. With these five new and contemporary glass tile mosaics, you can be as creative as you like with your home décor plans. With the perfect balance of flair and amiable neutrality, designing your home with an interior decorators eye is easily achieved.