Is MSI'S Q™ Premium Natural Quartz A High-Quality Quartz Option?
April 04, 2023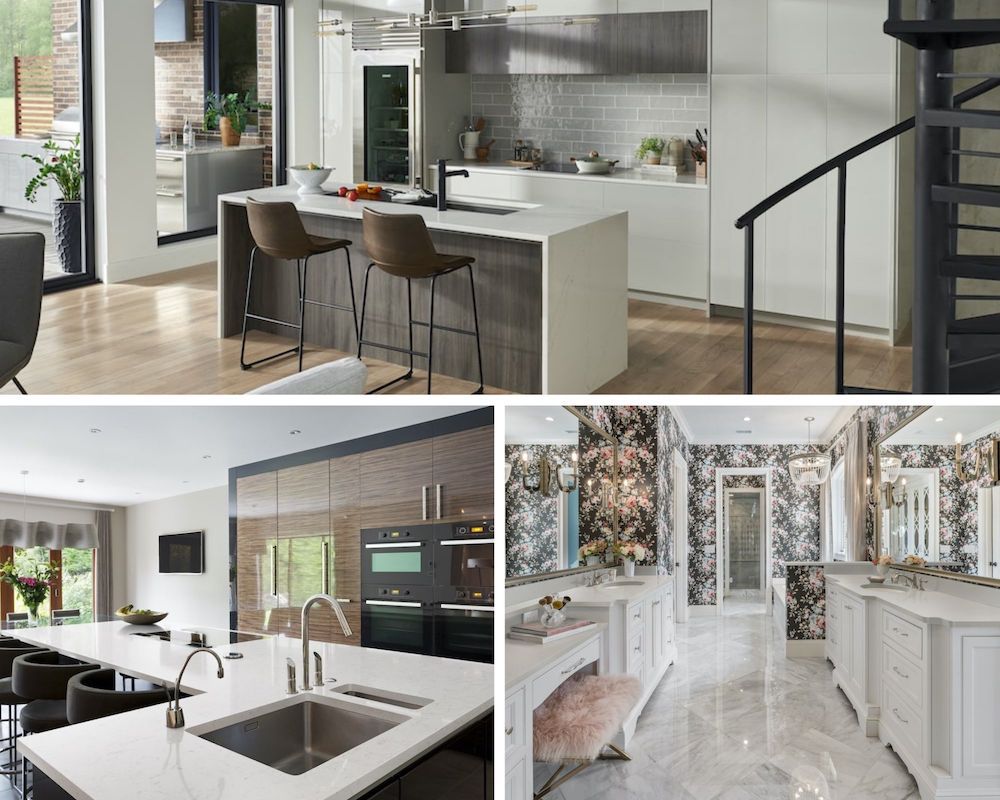 Homeowners have high expectations when it comes to remodeling. At MSI, we're committed to providing the attractive, practical, high-value countertop solutions modern homeowners expect, including the finest quartz surfaces.
Our Q™ Premium Natural Quartz comes in an expansive selection of elegant designs with incredible strength and resilience, along with an industry-leading warranty. So if you're looking for high-quality quartz, look no further than Q™ Premium Natural Quartz.
Premium Products Made In The USA
Our network of production facilities is the largest in the world, with over 25 suppliers contributing to a best-in-class supply chain that delivers premium products at competitive prices. This includes a massive, state-of-the-art production facility in Latta, South Carolina, where the Q Studio Collection is manufactured. All products within this specific Collection feature exclusive LumaLuxe technology that enriches the way in which light interacts with countertop surfaces, creating an authentic marble appearance.
A Popular Countertop Option for Homeowners
When you understand the many benefits of Q™ Premium Natural Quartz, you won't be surprised to learn this counter surface is installed in more homes annually than any other quartz brand. In addition to being incredibly strong and durable, Q™ Premium Natural Quartz is available in designs ranging from quartzite-look, marble-look and concrete-look quartz.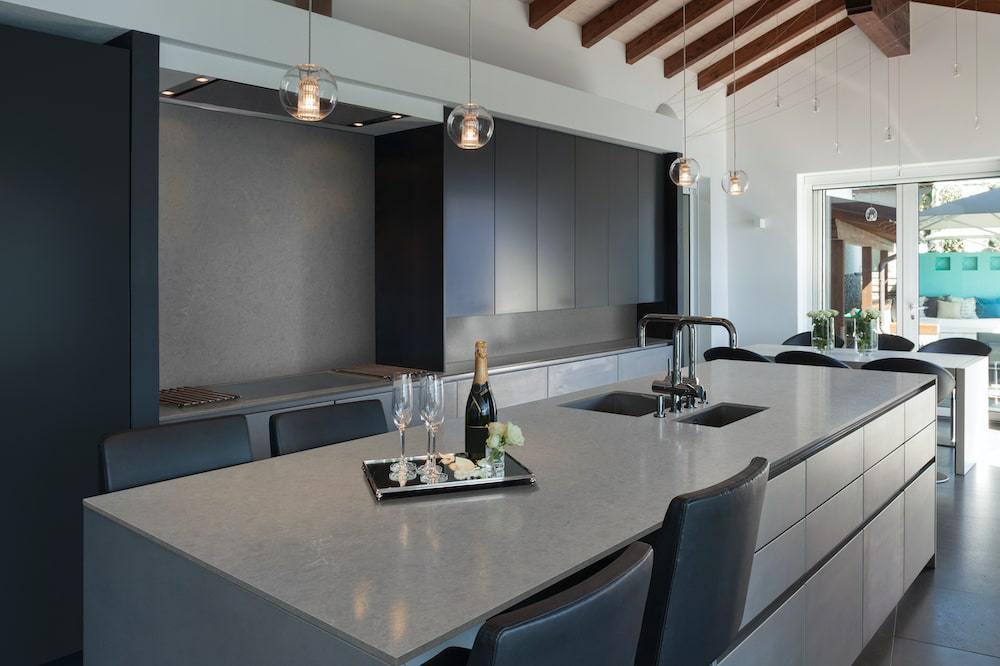 Vena Carbonara
Whether you prefer the look of a bright, white marble or the soft, soothing gray of Vena Carbonara quartz, you'll enjoy sophisticated designs paired with practical innovations when choosing the most popular quartz brand.
Styles to Suit Every Taste
We understand that your design style is unique, which is why Q™ Premium Natural Quartz comes in over 125 quartz colors to complement any home interior. Whether trendy or traditional, you'll find a range of versatile neutrals with pattern variations that deliver opportunities to go bold or keep calm.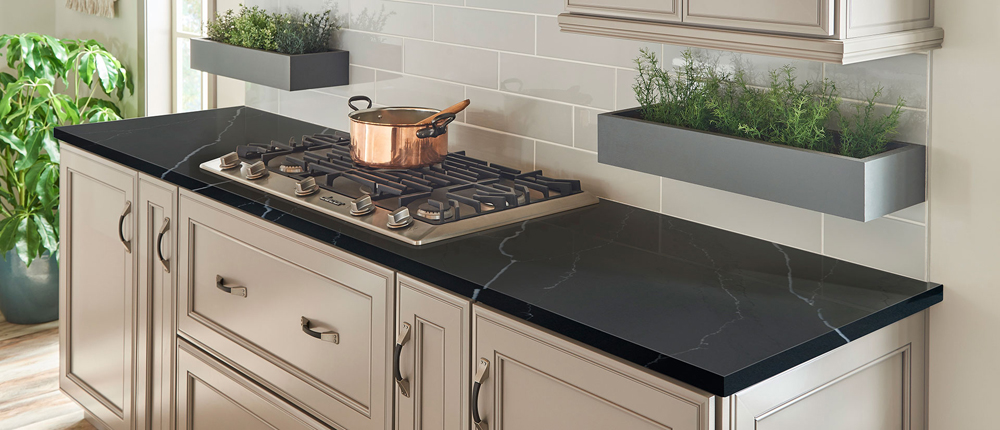 Marquina Midnight
Daring homeowners might opt for the drama of Marquina Midnight quartz, with its inky background and striking white veins. Those who prefer a softer design could choose subtle, refined Carrara Marmi quartz, with its soft white surface and delicate gray veining.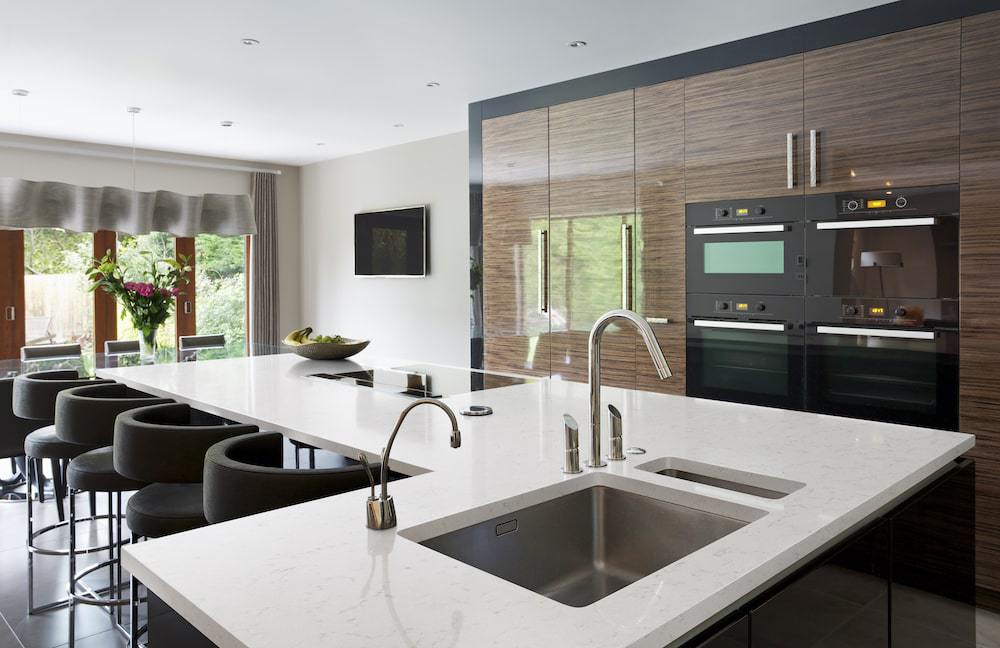 Carrara Marmi
The Unique Benefits of Q™ Premium Natural Quartz
The solid, nonporous nature of its engineered surface makes quartz a unique product, which features the hardness and durability of up to 93% natural crushed quartz content, paired with resins and polymers to bind it all together. This makes for a easy-care surface resistant to many common forms of damage.
Easy Cleaning and Maintenance
One thing you're sure to love about Q™ Premium Natural Quartz is that the engineered surface requires zero sealing, polishing, or reconditioning. It's also easy to clean with dish soap and water or all-in-one home cleaning agents, making kitchen countertops that work with your busy lifestyle a breeze to maintain.
A Heat-Resistant Surface
You can reasonably expect Q™ Premium Natural Quartz to withstand temperatures up to about 200 degrees Fahrenheit. Still, it is always advisable to use pads or trivets when placing hot pots or pans on counter surfaces to avoid the possibility of discoloration.
Incredible Resistance to Stains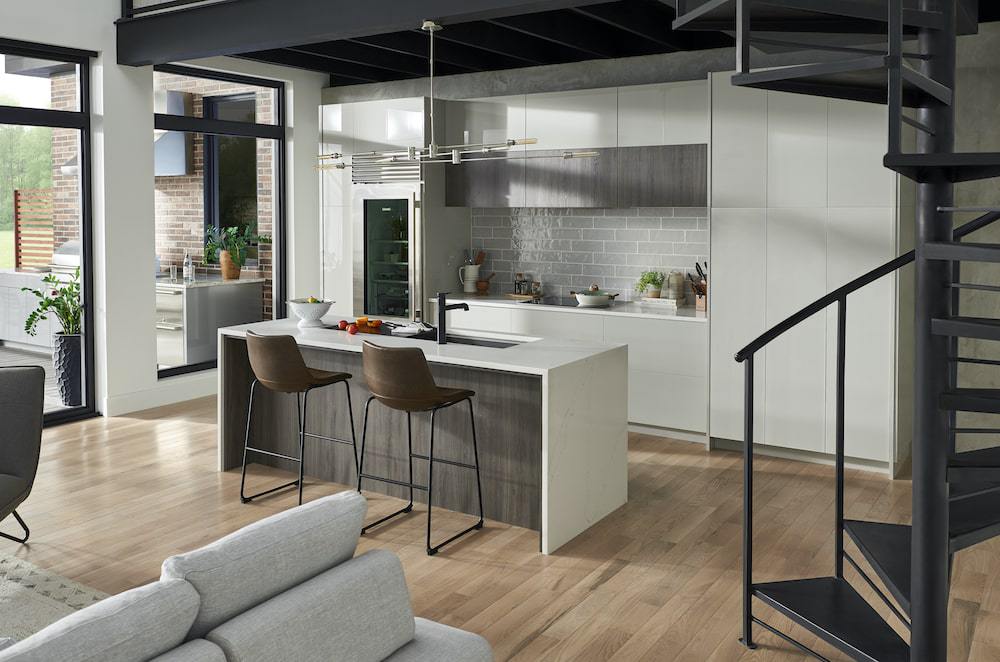 Calacatta Alto
Because quartz is a nonporous surface, it's highly resistant to common staining agents. If you love the look of white quartz countertops, choosing a design like Calacatta Alto quartz, with a cool white background and sparse gray veining, delivers your preferred style paired with peace of mind.
A Sanitary Solution
Nonporous Q™ Premium Natural Quartz is a non-toxic, food-safe surface that is both certified Kosher and certified as meeting high standards for sanitation by the National Sanitation Foundation (NSF).
Enhanced Beauty with LumaLuxe
®
The patented LumaLuxe® collection of Q™ Premium Natural Quartz products, available in 21 gorgeous designs, is imbued with an innovative treatment designed to enhance how the surface interacts with light in your environment, creating a visually stunning appearance.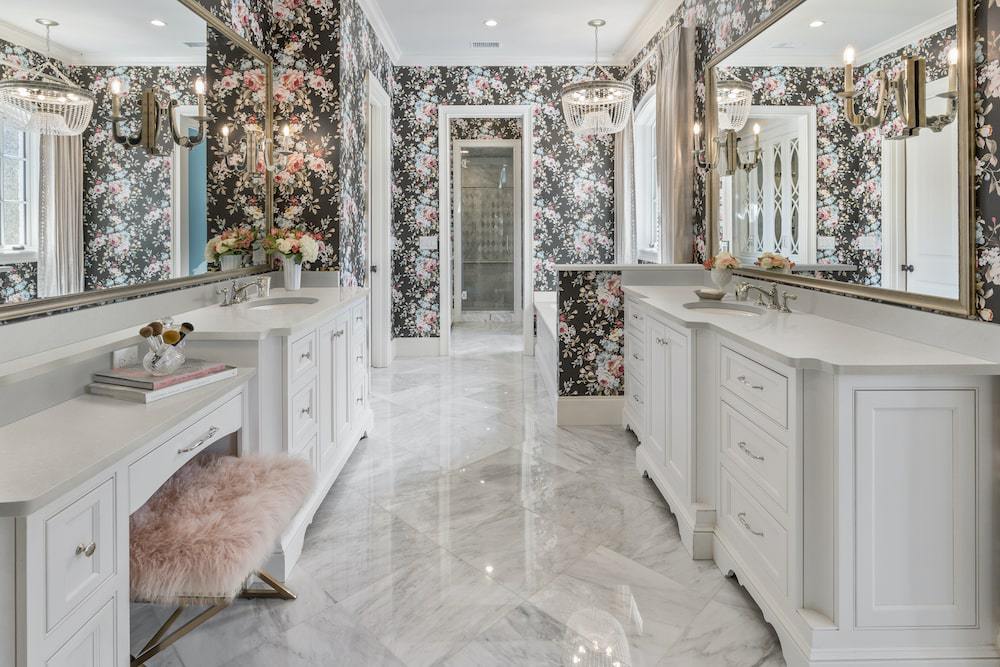 Perla White
Our Perla White quartz, with its luminous white background and subtle veining, is a prime example of marble-look quartz exhibiting this lovely effect.
Outstanding Warranty Protection
Q™ Premium Natural Quartz is designed for longevity and has an industry-leading limited lifetime residential warranty and a 10-year commercial warranty.
Finding the Best Quartz Countertop for Your Home
When you're ready to upgrade the surfaces in your home with Q™ Premium Natural Quartz countertops, find an MSI authorized dealer near you, visit an MSI showroom, or simply chat online with one of our helpful representatives.
LEARN MORE ABOUT QUARTZ COUNTERTOPS
NEW FEATURE ALERT: QUARTZ COUNTERTOP DESIGNER TIPS
5 PERFECT QUARTZ COUNTERTOPS FOR YOUR DREAM KITCHEN
THE BENEFITS OF INSTALLING KOSHER-CERTIFIED QUARTZ COUNTERTOPS IN YOUR KITCHEN
DESIGN YOUR DREAM KITCHEN WITH MSI'S MULTI TONE QUARTZ COUNTERTOPS