Design Your Dream Kitchen With MSI's Multi Tone Quartz Countertops
June 19, 2023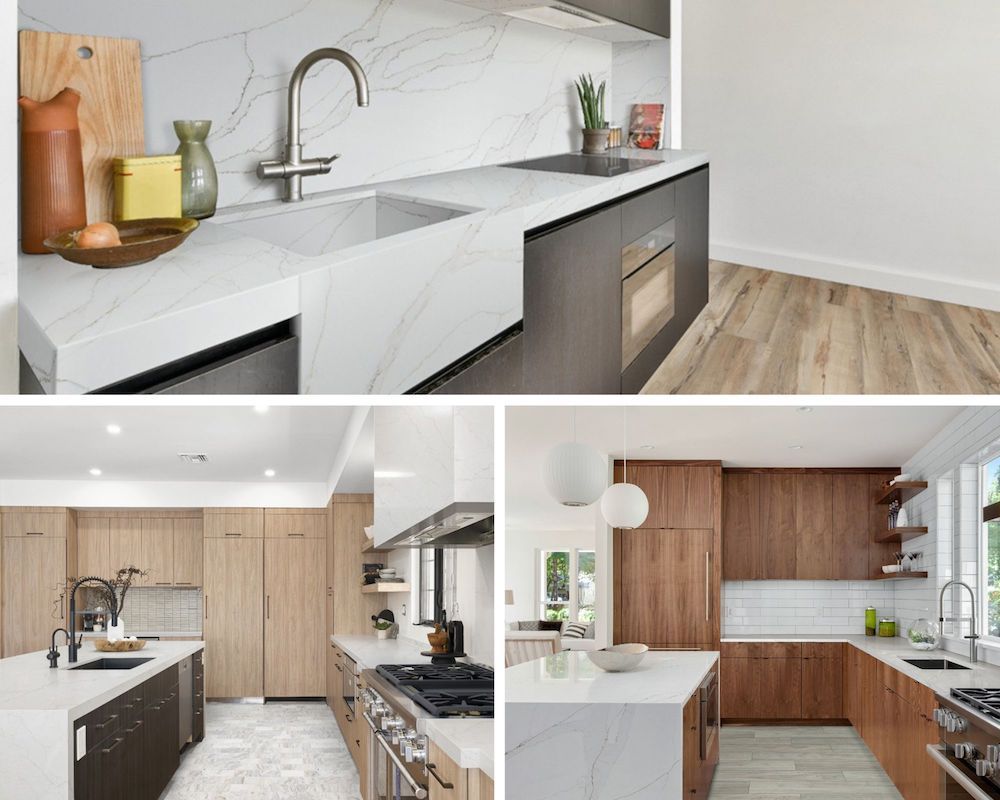 Step into a world of vibrant possibilities by embracing the captivating beauty of multi-toned quartz countertops. These enticing hues are ideal for those seeking infuse their spaces and add dimension with the elegance of quartz. With a rich palette encompassing various colors such as gray, gold, brown, and even green undertones, these dimensional surfaces provide exceptional versatility to enhance any interior design. Elevate your style quotient with a delightful touch of individuality through our exquisite selection of multi-toned quartz.
When designing your dream kitchen, choosing the right countertop is crucial. Our multi-tone quartz countertops offer many benefits, making them an excellent choice for aesthetics and functionality. Not only do they provide a visually stunning centerpiece for your space, but they also offer ease of maintenance and exceptional durability.
An outstanding characteristic of these breathtaking countertops is the remarkable ability to emulate diverse natural stones. With marble-look quartz, you can effortlessly capture the opulent allure of marble while enjoying the enduring beauty,
durability, and resilience inherent in quartz. It's the perfect combination of elegance and timeless appeal for your space.
Let's explore some of our captivating multi-tone quartz surfaces to help you design your ideal kitchen.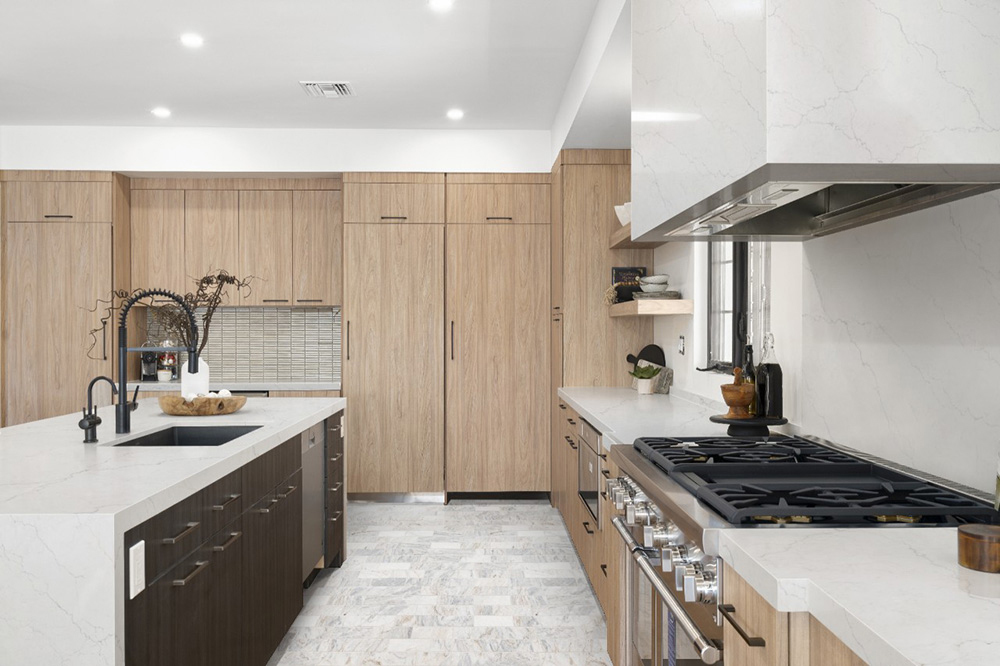 Calacatta Miraggio Duo™ quartz is beautifully unique and boasts a combination of subtle yet bold gold and gray veins throughout each Q™ Premium Natural Quartz slab. With a warm marbled-look background, this countertop features one-of-a-kind crisscross crackled veins created using our patented technology, helping embrace its natural marble appearance. This countertop features our exclusive LumaLuxe® Ultra technology which elevates the interaction between light and the surface, bringing a radiant glow to your space. No matter your decor style, this remarkable addition seamlessly coordinates, enhancing the overall aesthetic with its luminous charm.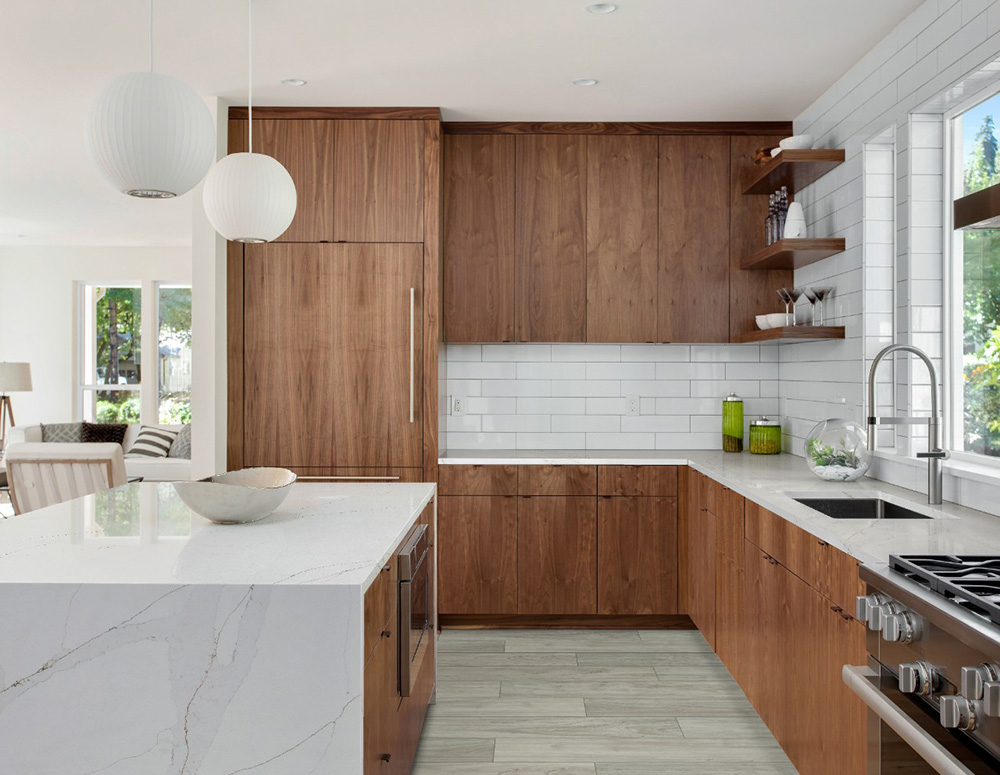 Calacatta Abezzo™ quartz countertops offer a soft white background enhanced with a hybrid, marble-look pattern. This countertop option features a mix of thick translucent veins overlaid with thin, contrasting earth-toned lines. This replicates the peacefulness of nature's organic movement, adding a calming serenity to your dream kitchen. Whether you're looking to create unique and durable designs in your kitchen, this countertop is an ideal choice, thanks to its beauty, versatility, and stain-resistant properties.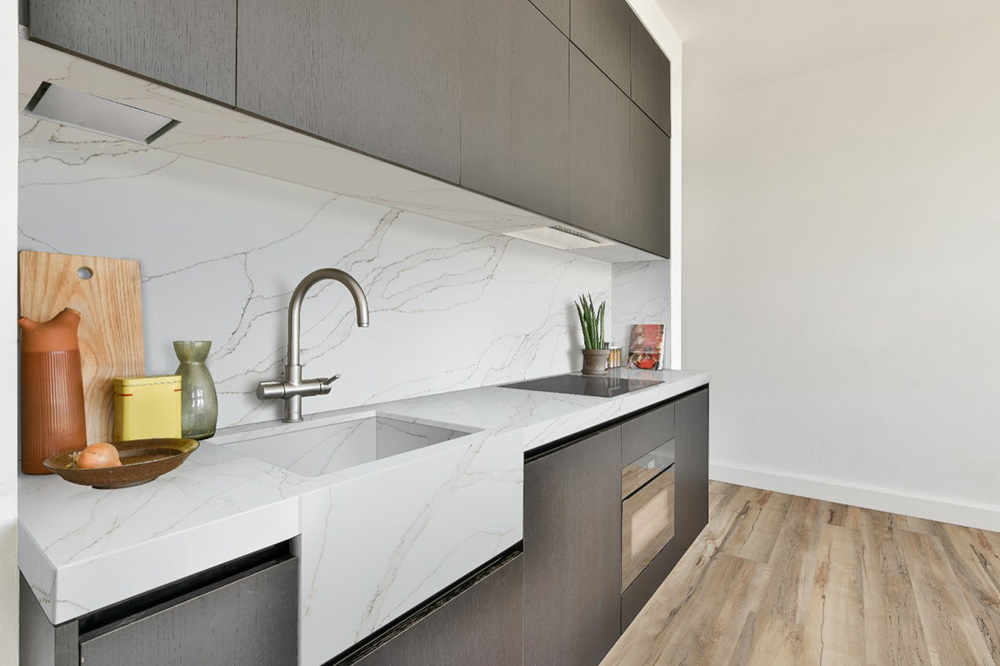 Calacatta Izaro™ quartz features a creamy soft white landscape and gentle strokes of long brown and golden veining. This exquisite addition will create a timeless yet modern atmosphere in your kitchen, setting the stage for any decor. With exceptional beauty reminiscent of nature, this quartz material can be used on countertops, islands, backsplashes, and other features where the look of marble is desired, and the ease of quartz is preferred. With superior durability and easy maintenance, this countertop is an excellent choice that will last for years.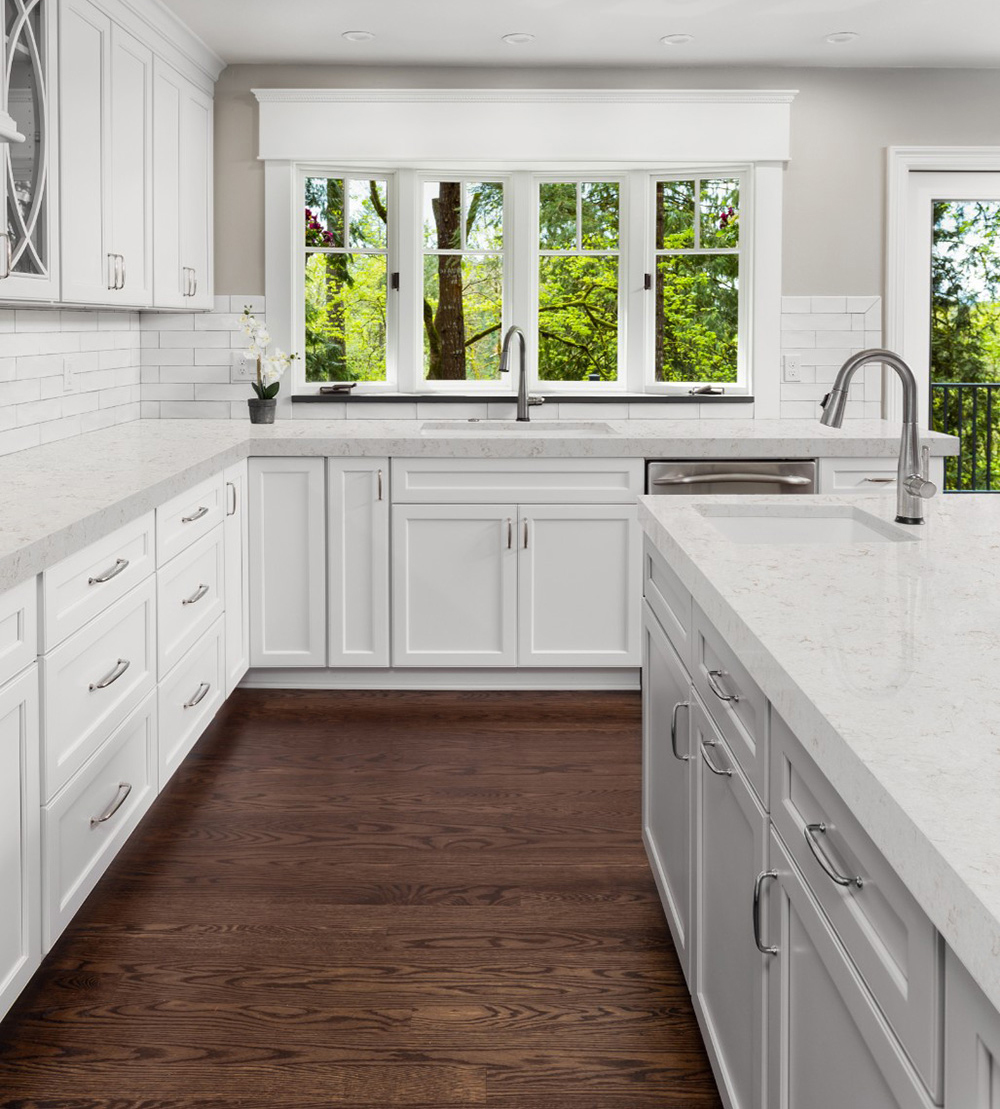 Cashmere Taj™ quartz evokes the look of natural stone with its soft, creamy background and bronze and gold Carrara veining, adding elegance and atmosphere to your dream kitchen. The high-gloss polished finish enhances its luxuriously soft coloration and shine. Its strength, durability, and easy maintenance make Cashmere Taj an ideal addition to any high-traffic kitchen space. This attractive surface solution fit for an emperor creates beautiful countertops, waterfall islands, and accent walls.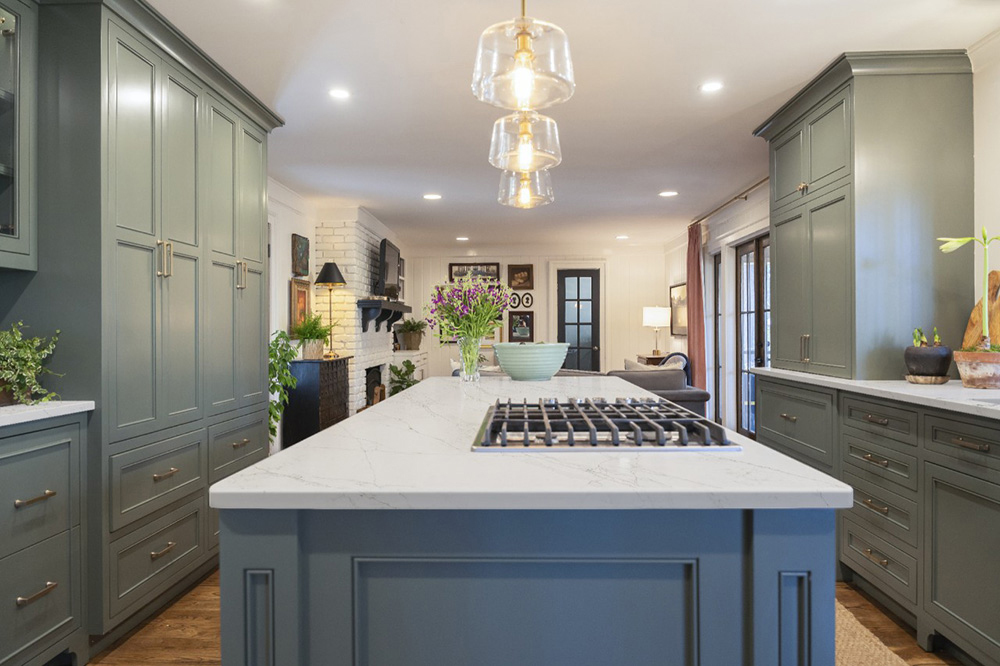 Calacatta Viraldi™ quartz provides a warm white background with brown and green wispy veins beautifully intermingled. Th multiple hues in this countertop will transform your kitchen into a natural oasis, offering a neutral yet welcoming design that complements a variety of color palettes. And with MSI's exclusive LumaLuxe® technology, this quartz takes the art of light manipulation to a whole new level. Prepare to be enchanted as the surface becomes a canvas for mesmerizing visual interplay, capturing attention with its immersive and captivating effects. This stunning quartz countertop will effortlessly elevate any room, ensuring it stands out and leaves a lasting impression.
Beauty and Durability in Multi-Toned Quartz Countertops
Multi-toned quartz countertops offer many design possibilities for creating beautiful kitchens. Its unique colors and patterns bring vibrancy and elegance to your space. With the added benefits of easy maintenance and exceptional durability, these stunning countertops are the perfect choice for your ideal kitchen.
To explore the full range of MSI's multi-tone quartz countertops and find the perfect fit for your design needs, chat with us online, visit one of our showrooms, or find an MSI authorized dealer near you. Let MSI help you turn your dream kitchen into a stunning reality with our exquisite multi-tone quartz countertops.
LEARN MORE ABOUT QUARTZ COUNTERTOPS
10 STUNNING KITCHEN ROOM SCENES FEATURING MARBLE LOOK QUARTZ
5 PERFECT QUARTZ COUNTERTOPS FOR YOUR DREAM KITCHEN
TRANSFORM YOUR KITCHEN WITH POPULAR DESIGN UPGRADES: LUXURY VINYL FLOORING AND MORE!
GRANITE VS. QUARTZITE: WHICH IS BEST FOR KITCHEN COUNTERTOPS?