Picking The Perfect Floor – Which One Is Best For You?
December 02, 2013
Like any home improvement project, every decision you make must be weighed between three things: personal preference, practicality, and cost. When we ignore one of those over another, it is the precursor to design disaster. If you love the look of your floor choice, but it will not withstand the demands of your lifestyle or was beyond your budget, you will be unhappy in the long-run.
If your floor is practical (it's tough to get more practical than linoleum, for example), but it doesn't give you the same aesthetic pleasure as a porcelain tile, marble, onyx, or ceramic tile, you'll feel underwhelmed each time you enter the room, even if you stayed under your budget. Finally, if your budget is always the dominant factor, it will make instinctive choices about your preferences and honest decisions about how you will treat that floor all the more difficult. Each factor must indeed carry its own weight in the decision-making process.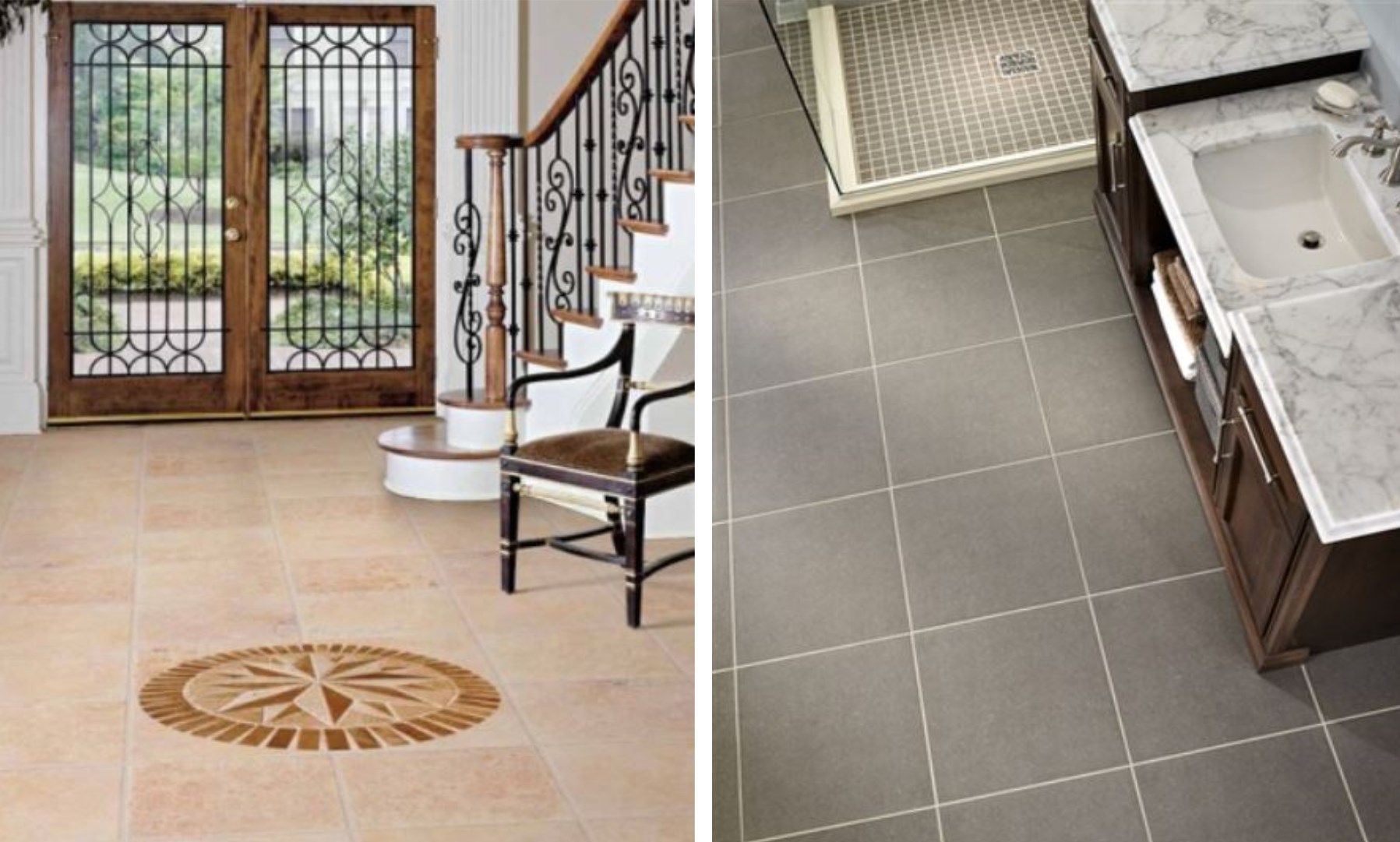 Personal Preference: Most of us know what we like when we see it. For this stage in the decision-making process, you must rely on your instincts and allow yourself to look at all the options before narrowing your focus with other considerations. Do you prefer the clean look of a porcelain tile? Have you always loved the unique veining of a marble, or did you recently fall for an onyx floor in a magazine? Is a friend installing crema marfil floors in his bathroom and you love the natural look and all the mosaic tile options in the collection, too? In design, it is important to trust your visual instincts first!
Practicality: This is perhaps the most difficult criteria because there are so many factors to consider before deciding what is practical for your home. Here are a few questions to consider:

1. Which room am I flooring? (What will work around your fireplace may not work in your moist bathroom or high traffic kitchen.)
2. Does my flooring need to withstand children or pets?
3. How often do I expect to clean my floors?
4. What level of maintenance is acceptable to me?
5. Will I have to change my habits to accommodate this flooring option?
6. Do I plan to change other room elements in the future? (For example, if you are redoing your kitchen floors, is it practical to match the floors to existing countertops or cabinetry, or do you plan to redo those at some point?)
7. Does this flooring option allow enough versatility in the overall room design?
Cost: Like personal preference and practicality, cost may be a firm line in your mind or it may be flexible, depending on the option. This is the distinct differentiation between "affordability" and "cost". You may decide to set a budget for what you can afford in general, or you may decide to set a budget for how much you are willing to spend for a particular material. I.e., you may set a budget total and decide you will not exceed it no matter what.
Or, you may set a budget, but be willing to exceed it if you can get a premium surface for a good price point. Either way, budget should be a consideration – without a budget, you may end up paying more for a tile you like when you could have had that same tile with a good price to match.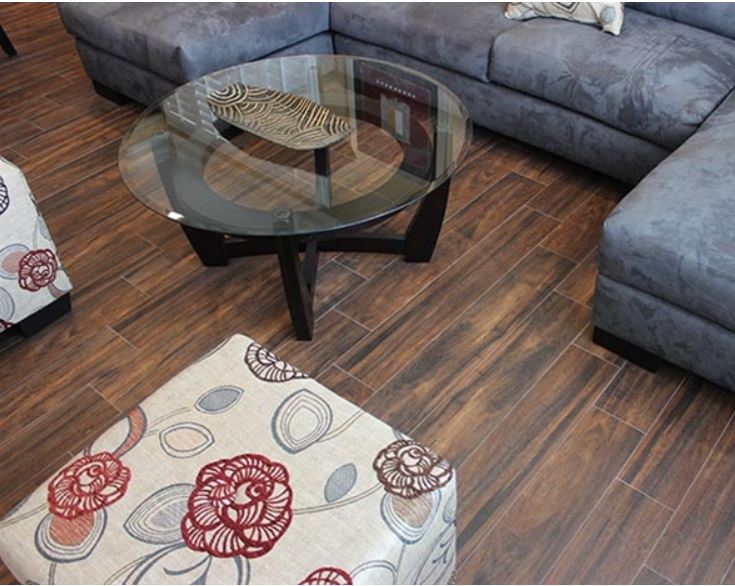 A Few Popular Floor Choices
Porcelain Tile -
Personal Preference: These tiles are available in a vast variety of colors and in both glazed and unglazed finishes. Porcelain tiles may be highly glossy and refined or rough textured to resemble natural stone or wood.

Practicality: Porcelain tiles are dense and tough enough to stand up to today's demanding applications both indoors and out. They are easy to clean with low maintenance and withstand moisture and temperature fluctuations.

Cost: Exceptional to Premium. Porcelain is more expensive than ceramic, but is usually priced lower than natural stone, which includes marble and travertine.
Ceramic Tile -
Personal Preference: MSI's collection of ceramic floor tiles features multiple size options and rich shades and textures, giving the look of Italian, Spanish, and Chinese design and emulating natural stone looks for contemporary design schemes.

Practicality: Ceramic tiles are a durable option for indoor applications. They are more porous than a premium porcelain tile, so they require slightly more maintenance in moist areas, such as the bathroom. The color is not consistent throughout, so expect that chips will be more visible than chips to another surface like porcelain.

Cost: Exceptional. (Ceramic is less expensive than porcelain.)
For more information about MSI's porcelain tile and ceramic tile collections, check the product Flyers for our 2013 brochure.
Marble -
Personal Preference: Marble's natural elegance sets a perfect statement in any entryway or floor space within your home. Marble tile and flooring has a reputation of being one of the most luxurious home design materials and its attractive veining and color options can truly make it stand out in any room.

Practicality: Marble tiles are known to last virtually forever if they are cleaned and maintained. However, marble is a softer natural stone that is porous and easily stained, so location, traffic level, and extra maintenance, such as polishing, should be considered when committing to this beautiful stone.

Cost: Exceptional to Premium. Marble is more expensive than porcelain and travertine but less expensive than onyx.
Onyx -
Personal Preference: Onyx has a naturally beautiful translucence and a line of contrasting colors running throughout which defines the unique color characteristics of the stone. Onyx colors are soft, opulent, and almost fragile in nature. Its distinctive appearance is high-end with exotic flavor. Check porcelainand onyx for MSI's exclusive collections of platinum flooring options.

Practicality: Onyx tiles require some care, but with a little maintenance you can keep them looking brand new for years. Unlike ceramic and porcelain, an onyx surface is not usually textured, so be mindful in selecting it for flooring applications.

Cost: Platinum. This is a truly a high-end option but is worth its distinctive look.
Travertine -
Personal Preference: Travertine flooring is highly popular for its comfortable and neutral color tones and a rough-hewn look that adds texture and a striking appeal to any floor space. They are available in dozens of colors and size options.

Practicality: Travertine tiles are one of the most durable stone floor tile options on the market. They are a natural stone option completed by modern technology, as pits and holes in the natural stone are filled before installation to protect them from seeping moisture. With proper sealing, travertine is an excellent option for kitchens, bathrooms and hallways.

Cost: Exceptional to Premium. Travertine tiles are typically priced higher than porcelain tile but lower than marble.
For more about the gorgeous, practical, and affordable flooring options MSI has to offer, be sure to explore our website, www.msisurfaces.com. Other popular flooring options include granite, quartzite, slate, sandstone, and limestone. Each of these materials have their own special attributes that will match your personal preferences, needs, and budget in different ways!