Why Home Chefs Are Choosing Quartzite Kitchen Countertops
February 17, 2017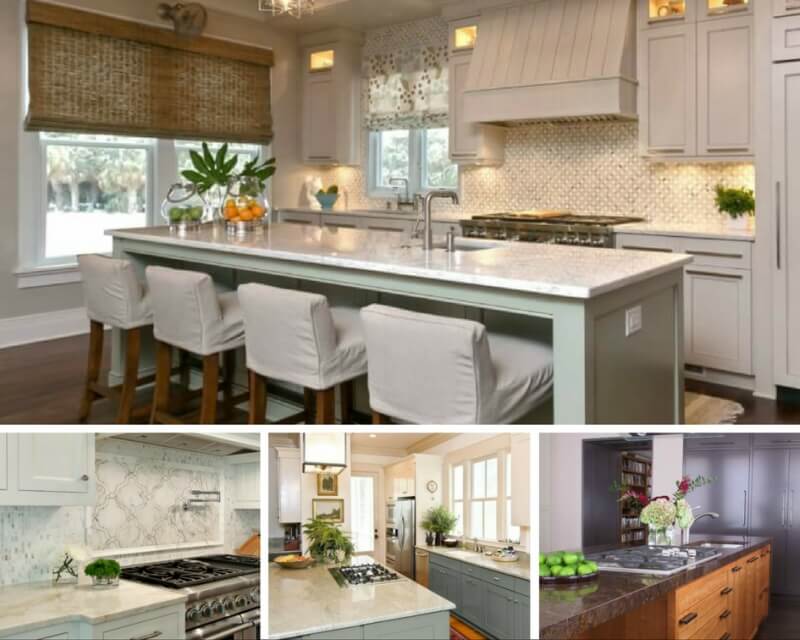 Whether you're a professional chef or a foodie within your own home, you know that preparing exquisite food is a combination of technique and artistry. No matter how delicious the dish, without the proper presentation it falls flat. On the other hand, you can't expect a bland meal to taste great because it's on a fancy platter. Kitchen countertops are no different!
Quartzite countertops are a top choice for choosy home chefs for just that reason – it's got the perfect combination of beauty and durability. A busy kitchen needs a surface that is resistant to etching and scratching, stands up to heat, and is easy to keep clean and sanitized. At the same time, quartzite has an amazing range of colors and patterns, with depth and charisma to create a beautiful stone countertop workstation. After all, every chef is an artist at heart.
Allure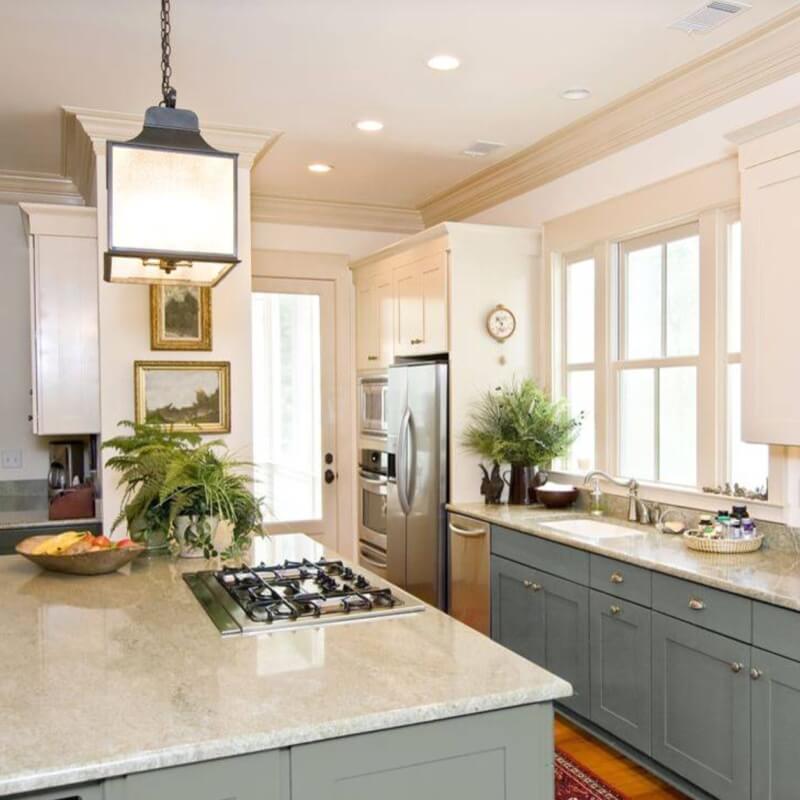 Featured: Allure Quartzite (Photo Credit: Houzz)
The polished gray surface of Allure Quartzite features subtle veining and flecks of contrasting darker and lighter shades. As this kitchen shows, there's no need for concern about quartzite's heat resistance, which makes it an ideal choice for kitchen island cooktops. Why limit yourself to cooking on a dedicated appliance?
Azul Macaubas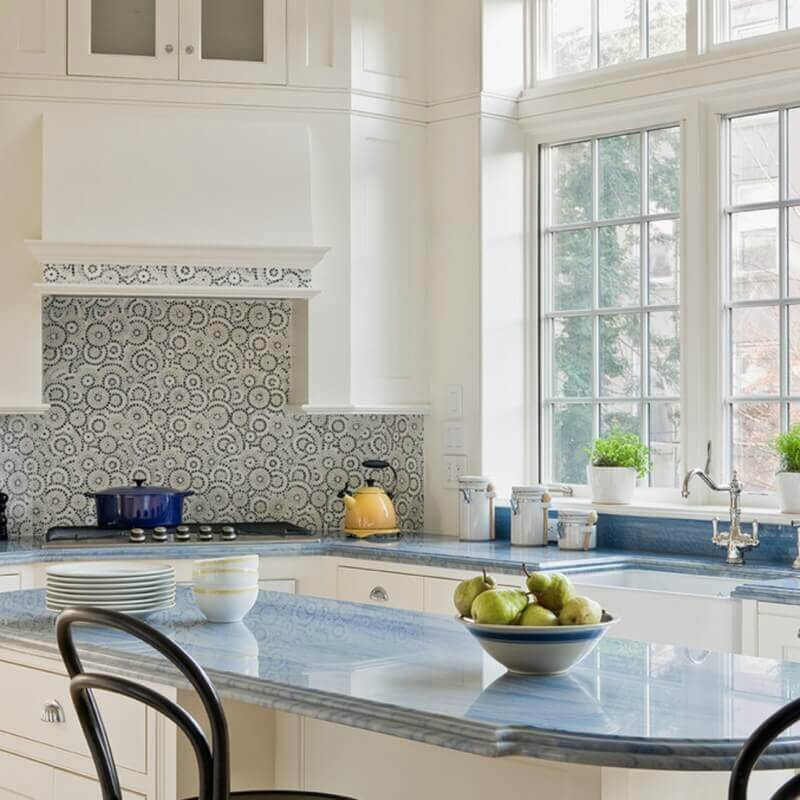 Featured: Azul Macaubas Quartzite (Photo Credit: Houzz)
A beautiful kitchen inspires culinary creativity, and Azul Macaubas Quartzite helps achieve that environment with its bold linear veins of blue, gray, and taupe. Quartzite lends itself to a variety of edge finishes, particularly with slabs of 3 cm thickness, such as the double ogee displayed here.
Sonora Gray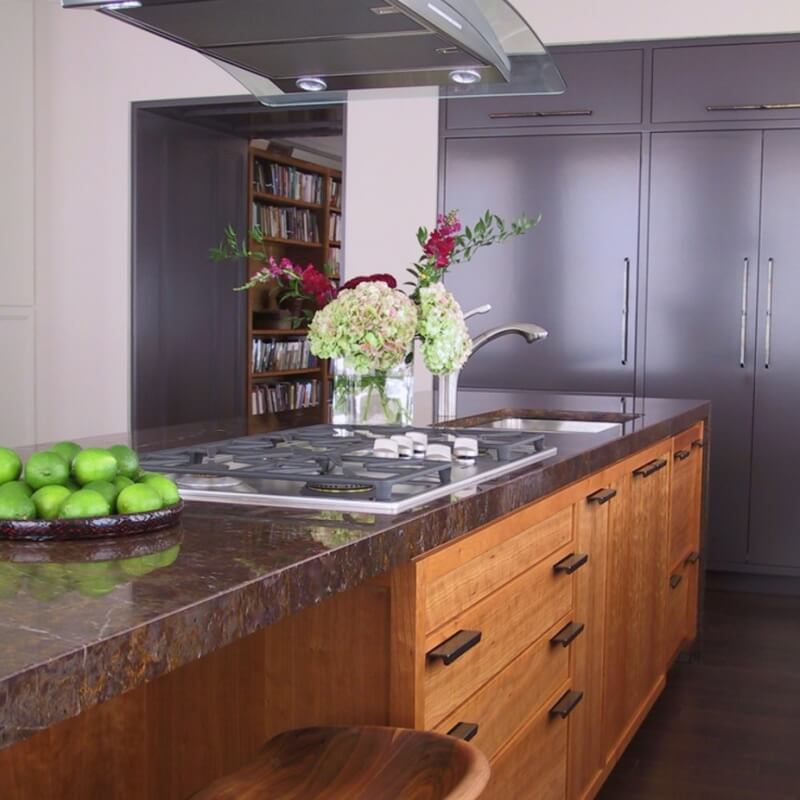 Featured: Sonora Gray Quartzite (Photo Credit: Houzz)
Cooking can get messy; that's just part of the process. Quartzite countertops are stain resistant, and since it's available in such a wide range of colors, such as the cocoa and charcoal tones of Sonora Gray Quartzite, home chefs can worry less about drips and spills. When you're done, it just wipes clean with mild soap and a soft cloth.
Taj Mahal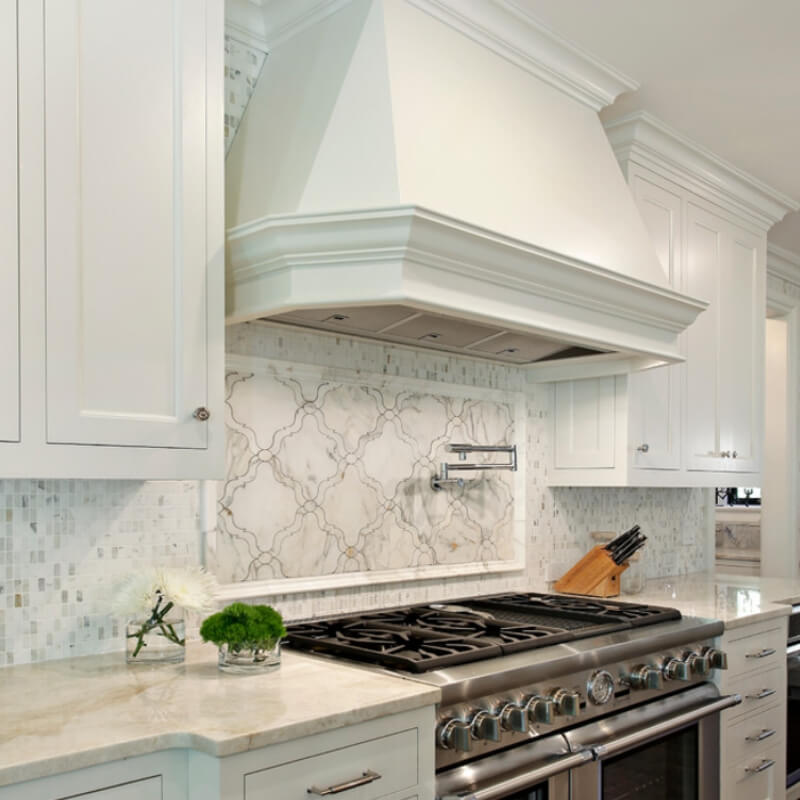 Featured: Taj Mahal Quartzite (Photo Credit: Houzz)
Cleanliness and hygiene are vital to the serious home chef; it's one of the first lessons taught in culinary school. Don't be fooled by the beauty Taj Mahal Quartzite's elegant golden veins on a soft white background – this is a workhorse when it comes to resisting bacteria, mold, and mildew. When sealed properly, quartzite countertops are nonporous and require very little maintenance.
Cristalo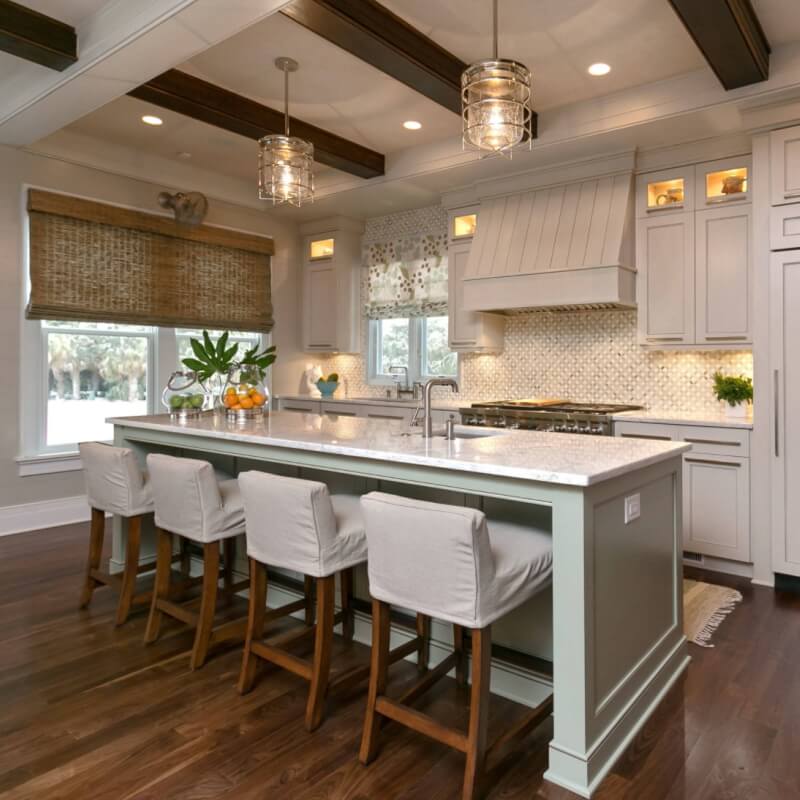 Featured: Cristalo Quartzite (Photo Credit: Houzz)
A tough, hard-working countertop is terrific, but home chefs also love sharing their culinary creations with guests. Cristalo Quartzite, like MSI's other colorways, is full of character and lends itself to many different styles of décor. Similar to granite and reminiscent of classic marble, this ivory-colored surface features subtle veining and a highly polished finish, the icing on the cake for your center island.
Home chefs have as many favorite styles of décor as types of cuisine, and there's a quartzite for every foodie's kitchen. Quartzite has all the qualities busy cooks demand: beauty, easy maintenance, durability, and versatility. Visit MSI's Virtual Kitchen Designer, which will help you select the perfect quartzite workstation for your culinary creations.
You May Also be Interested in these Quartz Countertop Topics:
Quartz Countertops: the Kid Friendly Surface That Looks Gorgeous!
Quartz Countertops That Are Kosher Certified
Comparing Granite and Quartz Countertops
Celebrate the Luxurious Side of Quartz Countertops
LEARN MORE ABOUT QUARTZITE COUNTERTOPS
Are Quartzite Countertops A Natural Or Manufactured Surface?
Are Quartzite Countertops Natural Or Man-Made?