Backsplash Ideas For Granite Countertops
January 20, 2020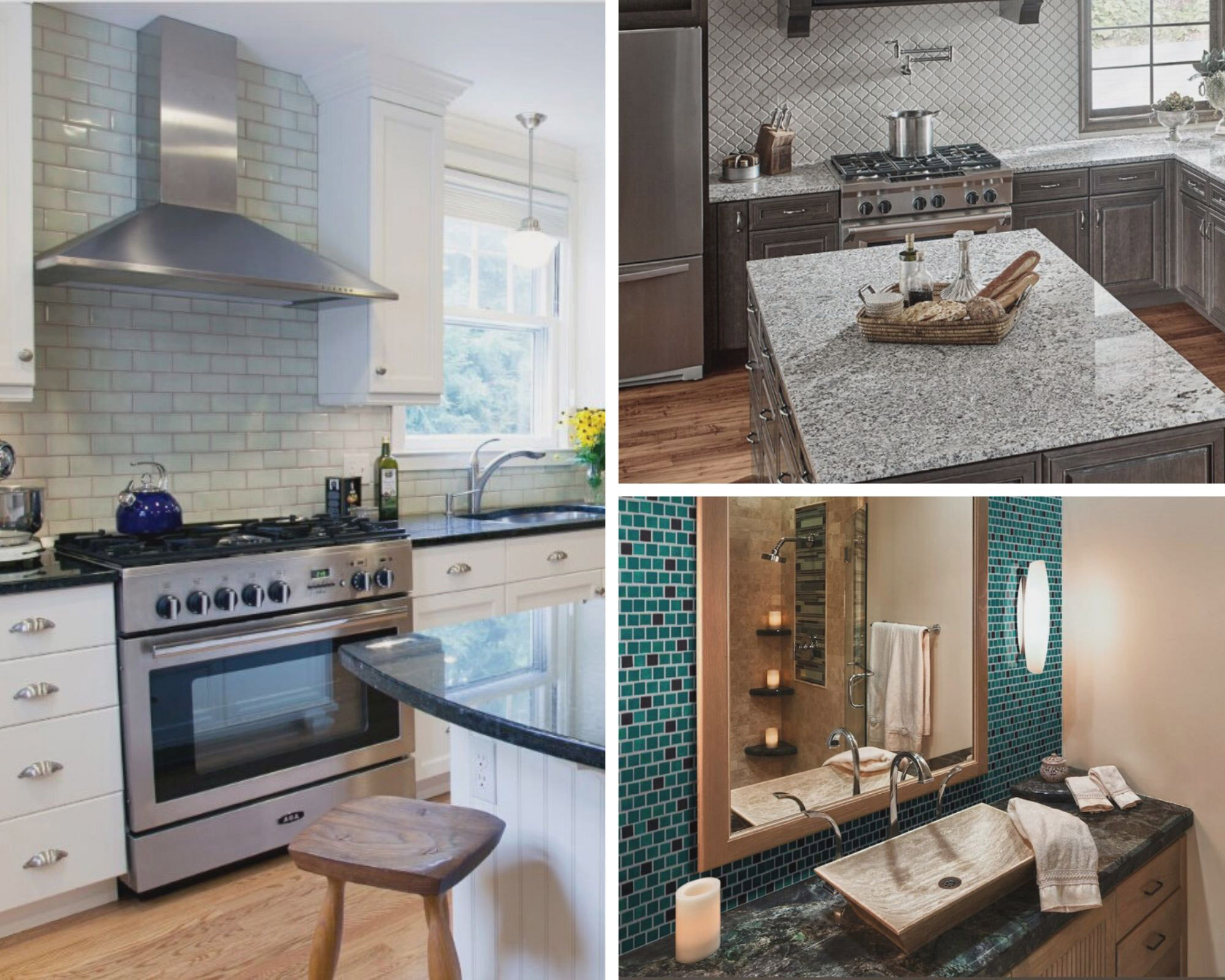 Granite comes in a wide variety of stunning colors and patterns, and while perfectly pairing it with the right backsplash might sound easy, there should be some strategy involved. The goal in adding a backsplash is to elevate the look of the entire room, not just match a tile to the granite countertops. There are many ways to choose your materials, but if you follow one of the guidelines below, then you'll be able to create a stunning look for your kitchen or bathroom.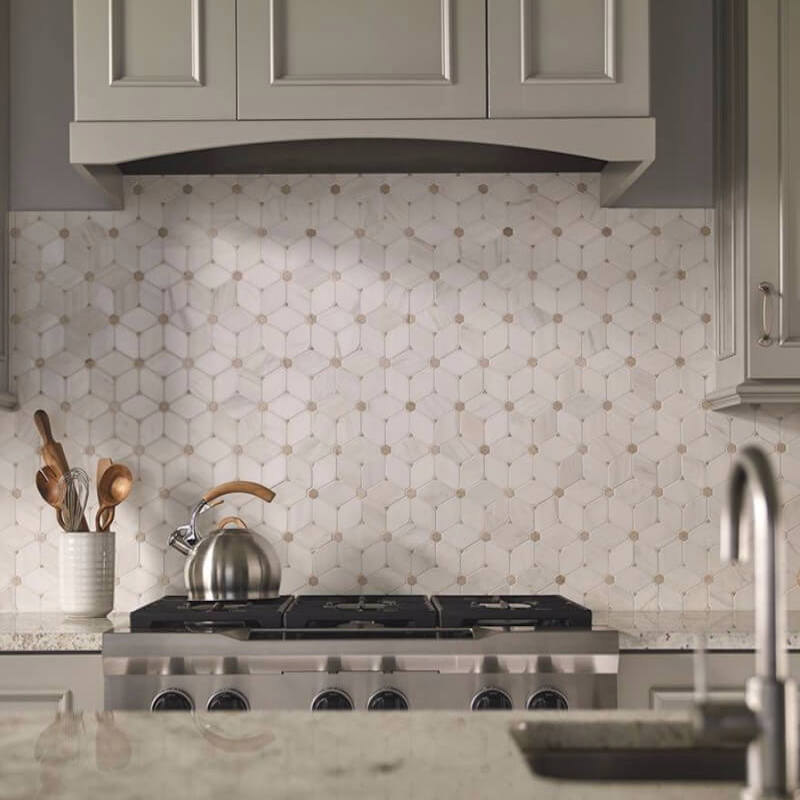 Balance Busy Patterns
Some granite slabs have busier patterns like Alaska White, so it's best to balance the detailed design with a simple backsplash. And no, simple doesn't always mean subway tile. Bianco Arabesque is a glass arabesque tile in an elegant white color that pulls from the frosty blend of silvers, onyx, and white granite hues in the Brazilian stone. Because the backsplash is a solid and the pattern is much larger than the granite specks, it creates visual interest without competing with the stone.
Pick Classic Opposites
A black-and-white kitchen is a classic that will never go out of style, so when you have Black Pearl granite paired with white cabinets, stick with the theme. Whisper White Subway Tile is a traditional and timeless choice that works with many different design styles, and the white ceramic makes the semi-solid black granite with speckles of various shades stand out even more.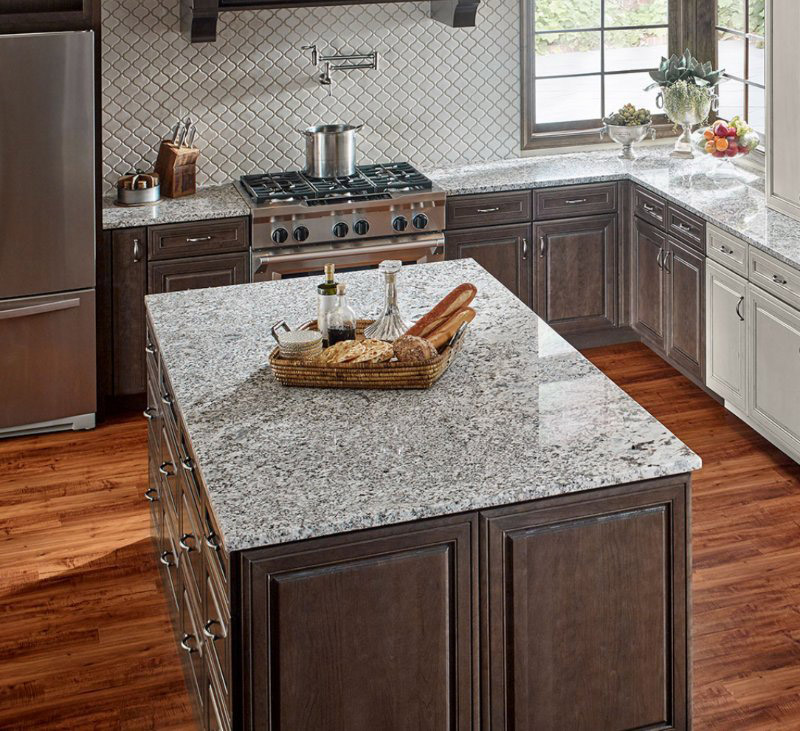 Choose Similar Colors
When you have a popular granite with neutral colors like Alaska White, you can complement it with a wide range of warm backsplash tiles. Cecily Pattern Polished is a high-design marble mosaic with an interesting pattern. The soft creamy whites and beige accent pieces blend beautifully with the whites, pale silvers, and warm neutrals in the Brazilian granite. The light tones go beyond the backsplash and countertop and carry on throughout the design, with light neutral gray cabinetry and stainless steel appliances.
Match the Finish
When you have dramatic and bold Italian granite like Lemurian Blue Granite, you can emphasize the beautiful coloring even more by pairing it with a backsplash with similar finishes and undertones. Not just for pool applications, Carribean Mermaid Glass Tile is a recycled glass mosaic with deep green and teal tones that are complementary to the blend of peacock, Prussian, and indigo blues in the natural granite. The shimmer and shine of the glass backsplash mimics the glossy polished finish of the show-stopping surface.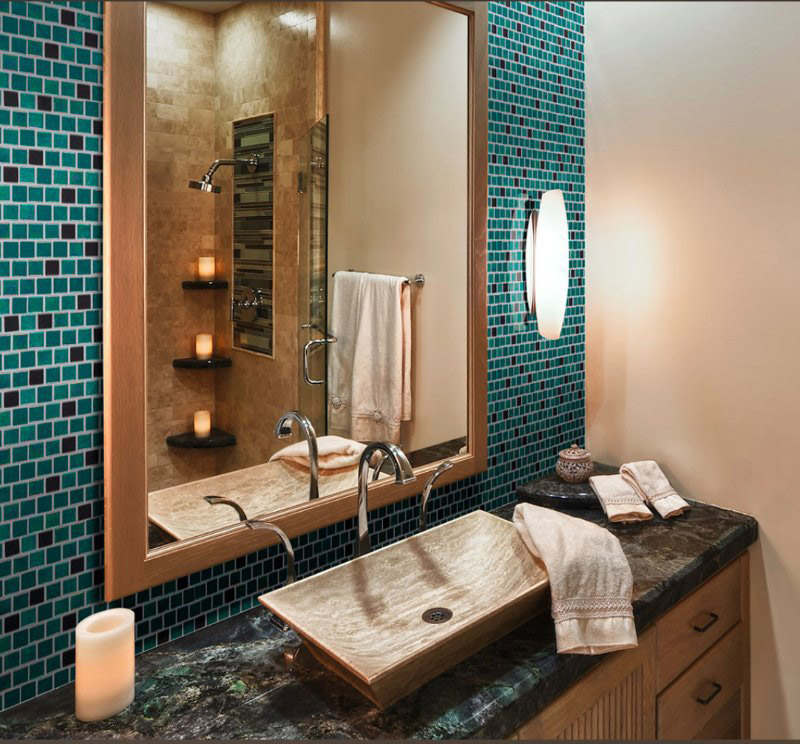 Fortunately, granite is a natural stone material that seems to effortlessly pair well with various patterns and colors, similar to quartz vs. granite. While some stone surfaces come with bold designs from Mother Nature, it's important to know how to pick a winning backsplash for your space. While there are many materials to choose from, start with a color, pattern, detail, or finish to find something that suits your stone and your style. If you're still unsure, then know that simple is best, especially when factoring in the variation of the granite.
Read More about Granite Countertops
Favorite Natural Granite Counters to Top Cherry Wood Cabinetry
What Is the Perfect Height for Your Granite Countertop Install?
Debunking Myths: How Much Do You Really Know About Granite Counters?
Natural Granite Countertops for the Heart of Your Home
READ MORE ABOUT GRANITE COUNTERTOPS
Ahead Of the Curve - Explore the Latest Trends in Granite Countertops
Ancient Influences: History of Modern Granite Edge Profiles
Are Granite Countertops Going Out of Style?
Are Quartz Countertops Replacing Granite as the Best Choice For Your Home? Quartz Vs. Granite
READ MORE ABOUT MSI BACKSPLASH TILE
Backsplash Designs: 5 Vintage Looks In Contemporary Patterns
Backsplash Tile: Make Your Walls Come Alive With Specialty Shapes
Backsplash Tile: Vintage Looks In Contemporary Patterns