Understanding The Cost Of Granite Countertops
October 23, 2019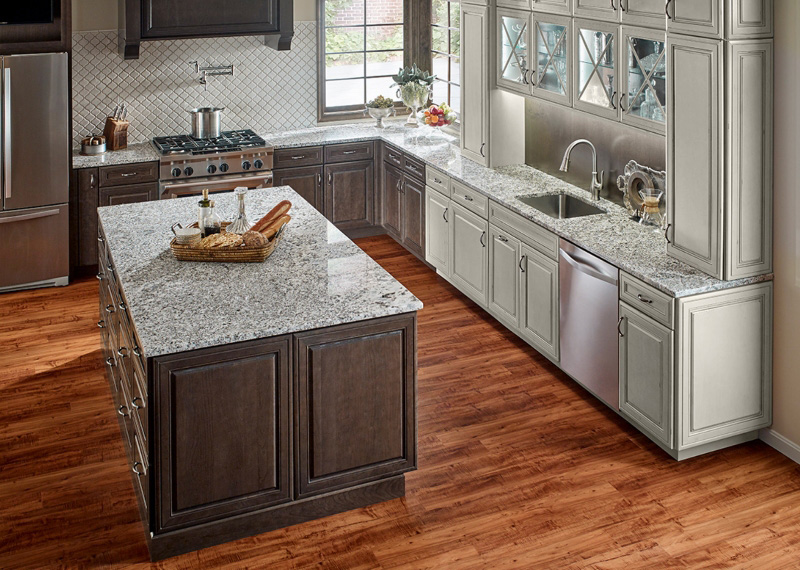 Many homeowners are well aware that granite countertops can be a total game changer in and kitchen, bathroom and home. This dense natural stone can enhance the beauty in a room, offering a sturdy and grounding center. They elevate a home's aesthetic and come with a variety of advantages. Granite countertops are more durable than any other materials, withstanding common wear and tear, including being heat-resistant. (So in your kitchen, they are perfect for setting warm casserole dishes on!) Granite countertops are also resistant to stains, especially when properly sealed, meaning they are spill-proof, which comes in handy if on an island in the middle of your kitchen!
While there are many topics to delve into in the granite vs. quartz countertop debate, one of them is cost. Have you ever stopped to think: Just what exactly goes into determining the cost of this premium surface? Sure, it's commonly known that granite is more expensive than quartz, but what about the specifics of granite contribute to its price point? Without a doubt, granite is an investment and is to be approached judiciously, as installation must be done carefully as well as the re-sealing year after year. However, it's crucial to understand fully what goes into the full cost of these top tier kitchen counters so you can make the best assessment for your own home.
With granite being such a popular pick for your kitchen and bathroom, many homeowners can expect to pay on average anywhere from $4,000 to $15,000 on installation and materials. Along with this come variation of granite, which can affect the pricing, colors and patterns—all centered in personal preference and individual needs.
Typically speaking, granite has five to seven different levels of pricing, ranging from $55-$75 per square foot to as much as $125-$150. (However, some options actually range in seven levels, depending on the material.) Usually standard colors with no matters fall into the category of a lower grade, whereas granite with more coloring will be higher. Lower grade granite also contains more soft minerals, which make them less durable in terms of wear and tear than the higher-priced options.
In addition to colors and patterns of granite, you also want to pay attention to finishes, which can be honed, leathered or glossy. Patterns can consist of speckled, solid or marble, meaning the more intense and specific the design, the more you are likely to pay. Also, if your stone is imported, that factors into the overall price point. Color-wise, white and black granite are typically on the cheaper end, ranging from $55-$75 per square foot, depending on design options and accessibility. Exotic colors like red and gold begin at a higher cost as they are harder to fabricate.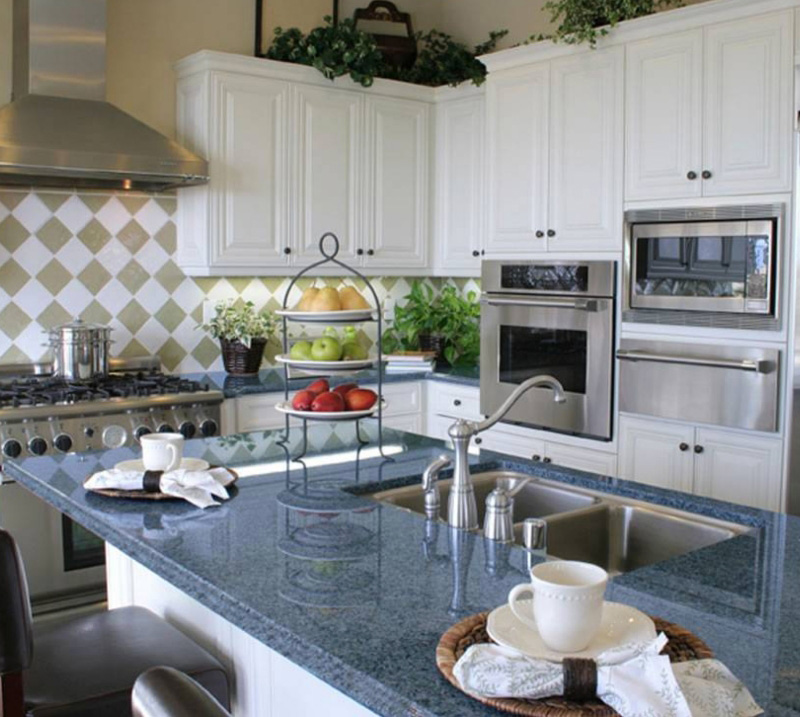 Finishes can contribute to your bill, where glossy or polished ones—considered more standard and highly reflective—are on the cheaper end of the spectrum; honed, considered to be a more natural "Old World" look and not as reflective as polished in the moderate price range; leathered is one of the most expensive finishes you can expect from a granite countertop as it involves a rustic look that brings out deep natural coloring. (Who knew there were so many options when it comes to your kitchen countertops!)
Another important factor when it comes to your total granite countertop bill is the edging of the slab itself. Standard edging on countertop edges will keep your price down to a minimum, which consist of straight/penciled edge, quarter beveled or quarter round. Premium edges tack on an additional $10-$40 or so to each linear foot, which might include waterfall edges or even ogee. Mitered or laminate edging takes the cake with being the most expensive countertop edging option, which can double the thickness of the granite. Naturally, you want to take into consideration what edging makes the most sense for your own needs and find one that's cost-effective with preferred own style and aesthetic!
If you're willing to accept a higher bill, adding on a granite backsplash is a viable option and important for many, especially if the countertop is in space such as a bathroom. These backsplashes come in various sizes, but a common and cost-effective one is four inches, which is a good size to protect a wall from spills and splashes. A full backsplash can significantly increase the cost, by 50-70%, depending on the size and complexity, so it's important to consider this when budgeting for your project. Protecting your walls is important and granite backsplashes can help add value to a room or home as you can avoid spills and stains. Just be prepared for the price point and plan ahead when making plans for installation!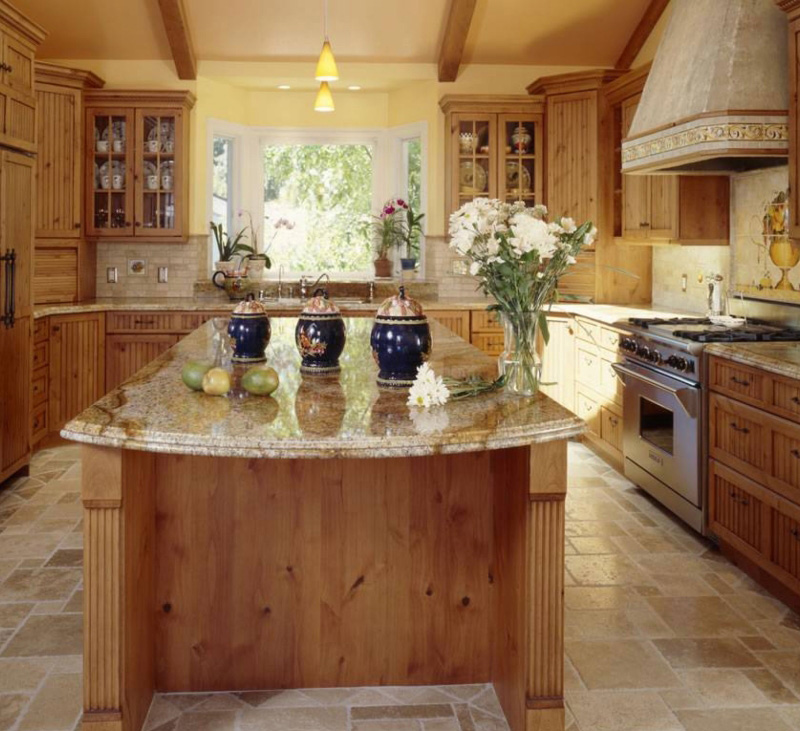 A very important factor to also consider is installation. Again, remember that the granite alone only makes for about half your total cost, the other is the labor, depending on your edging and finishing as well as installation. Installation can take up to a day or two, depending on the size of the slab, so asking for a quote ahead of time to avoid any unnecessary surprises is critical to remember. Also, finding an experienced and knowledgeable installer will put your mind at ease so you know the job is being done right, even if it costs a tad more than with an inexperienced and less professional company.
Without a doubt, granite is a natural stone that captivates the eye and intrigues homeowners with its timeless style and practical durability. However, granite is an investment, especially a financial one when you consider the alternatives, to learning what your options are to keep your bill to a minimum just takes a little bit of research on your part prior to making your decision. Regardless, you and your family will be thrilled with a quality granite countertop that enhances the value and style of any kitchen, bathroom and home!
Read More about Granite Countertops
5 Gorgeous Black Granite Countertops to Stand the Test of Time
Proper Granite Countertop Sealing to Protect Your Investment
4 Natural Granite Flooring Finishes for Your Dream Design
5 Dramatic Statement-Making Natural Granite Countertops