Create A High-End Look With These Affordable Backsplash Tiles
December 25, 2017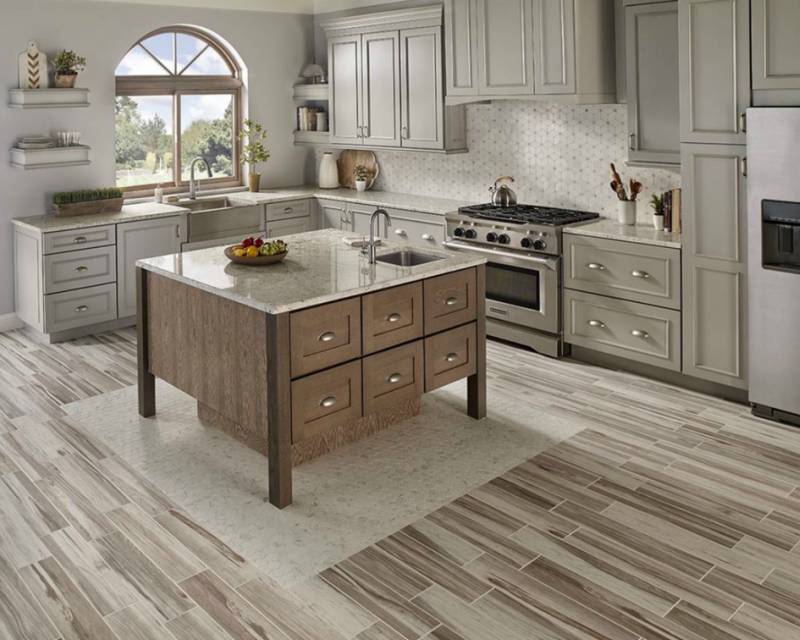 Every homeowner longs for a design that both satisfies the senses and can withstand real-life demands. The good news is that you don't have to choose a backsplash tile with a luxury price tag in order to get a luxurious look.
These days, the combination of quality manufacturing and thoughtful details makes it possible to express your personal style on a budget. Even high-end marble mosaics are an affordable alternative to selecting a large marble slab.
And whether you prefer a bold color palette or a unique shape, patterned mosaics are a popular choice for creating an even bigger impact. So consider raising the bar of your design with one of these five specialty-shaped tiles from MSI.
White Tear Drop Glossy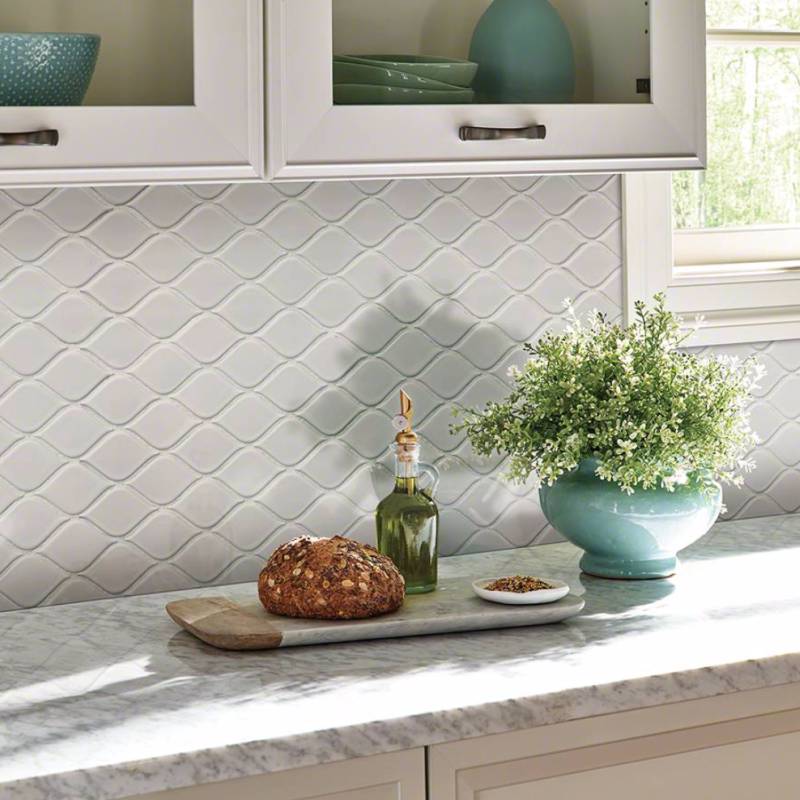 Featured: White Tear Drop Glossy Mosaic
Many homeowners turn to subway tile for their kitchen backsplash, but why not install a beautiful tile like White Tear Drop Glossy Mosaic instead? This glossy mosaic in white comes in a contemporary graphic pattern that complements any style. If you have a light and airy dream design like this kitchen, keep the grout close in tone, but you could also use a contrasting grout for a more dramatic effect.
Mochachino Hexagon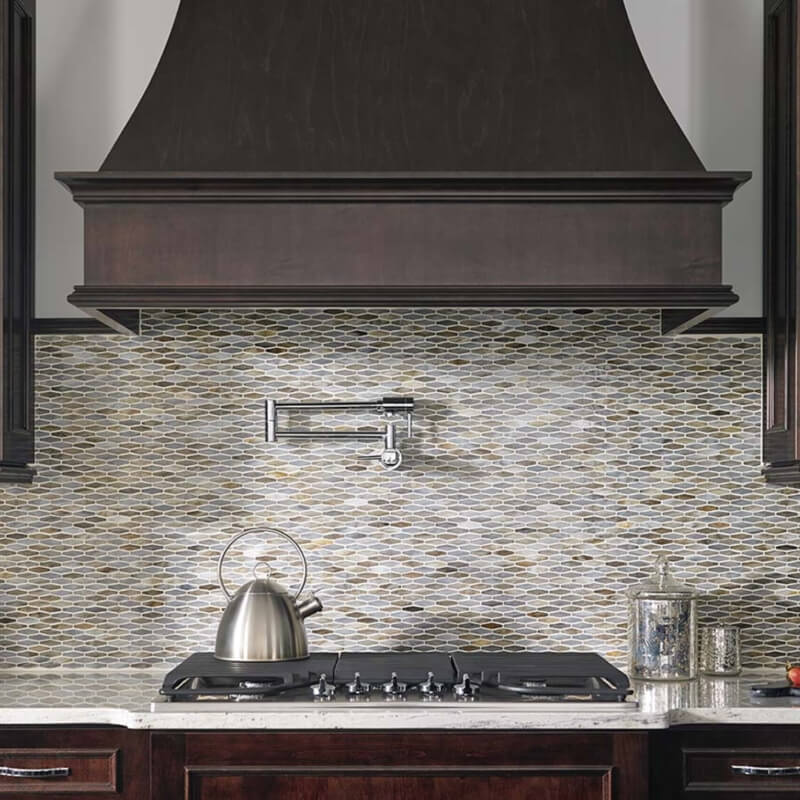 Featured: Mochacino Hexagon Pattern 3mm Mosaic
To add a graphic element to your kitchen, consider Mochachino Hexagon Pattern 3mm Mosaic as your backsplash tile. With its contemporary elongated shape, this hexagon mosaic features glass tiles in warm golds and taupes and cool grays. The varied coloring perfectly picks up on the creamy countertop, rich brown cabinetry and hood range in this transitional kitchen. Plus, the reflective material adds light and character to the cooking space.
Magica Pattern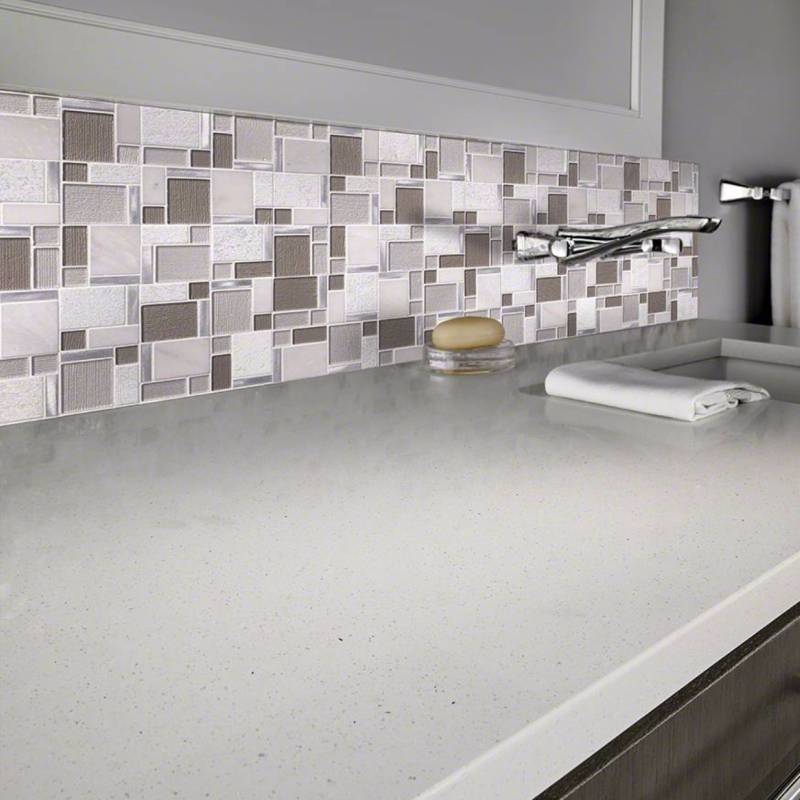 Featured: Magica Pattern 6mm Mosaic
Create some magic in your bathroom with Magica Pattern 6mm Mosaic. This glass and stone blend mosaic features soft whites with gray and brown tones. The graphic pattern and vertical design amplify the drama in any traditional or modern space. In this bathroom, the mosaic tiles marry well with the white quartz countertops, brown cabinetry, and gray walls.
Calacatta Cressa Leaf Pattern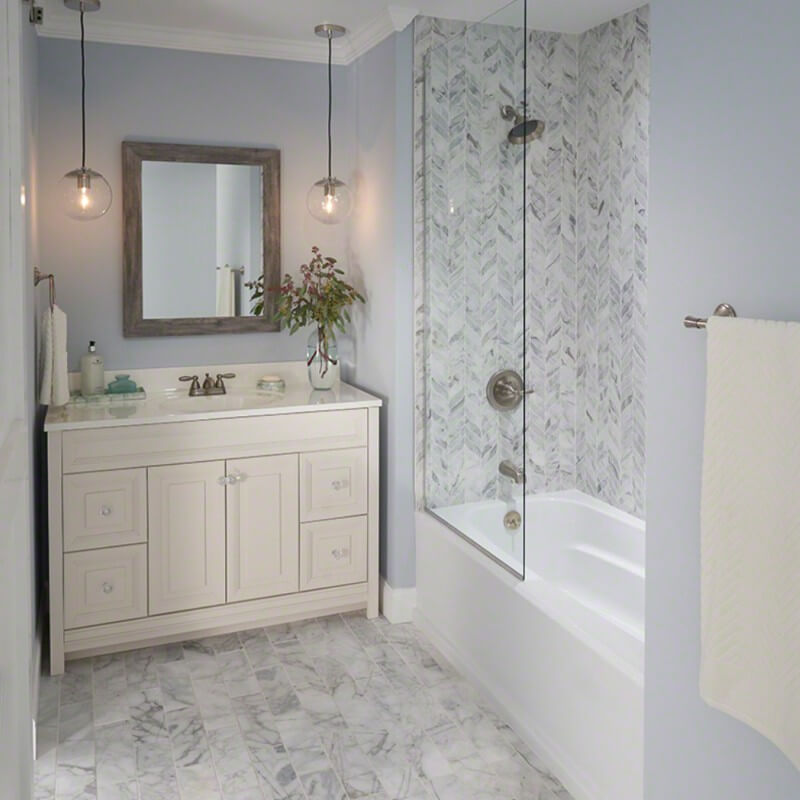 Featured: Calacatta Cressa Leaf Pattern Honed Mosaic
Bathrooms are one of the most important—and costly—rooms in a home's design. To make your bathroom more luxurious for less, consider adding marble mosaics to the space. Calacatta Cressa Leaf Pattern Honed Mosaic transformed this bathtub-shower combo into a style standout.
The leaf mosaic pattern looks similar to the typical chevron shape but adds even more elegance with its curves. The periwinkle paint and the cream-colored vanity and countertop in this bathroom further highlight the tones found in the stunning natural stone.
Cecily Pattern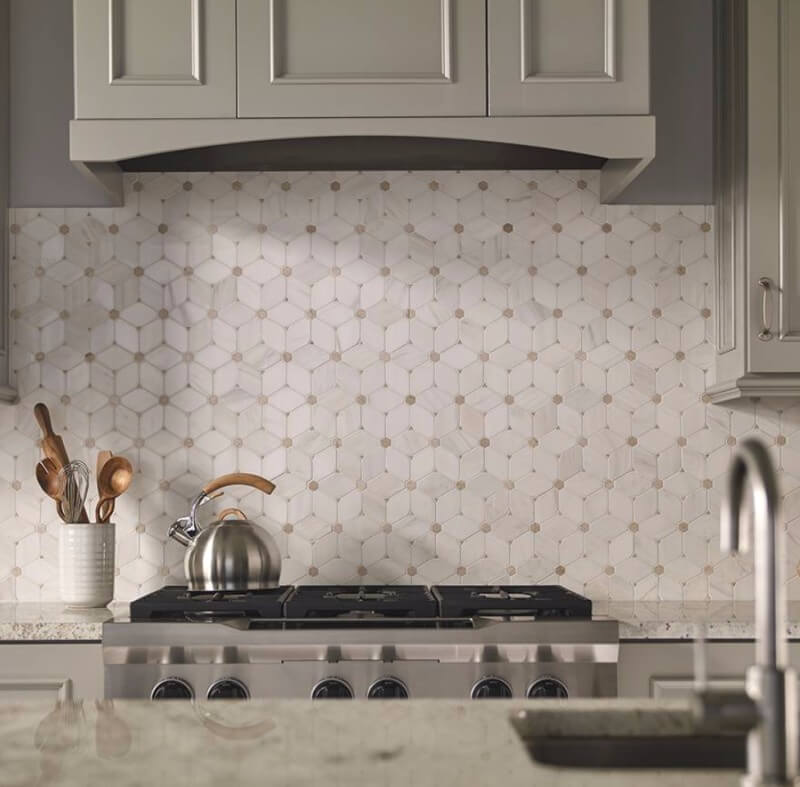 Featured: Cecily Pattern Polished Mosaic
If you long for marble but desire a unique design that highlights your personal taste, then look to Cecily Pattern Polished Mosaic. The polished marble mosaic features all of the elegance of the classic natural stone, but is manufactured in a cube-like composition. Its soft whites and creamy beiges will work with any style, and to highlight the shapely gold pieces, complete the look with gold or copper accents in the kitchen.
No matter which wall tile you choose, you can create a high-end look in your kitchen or bathroom. MSI offers a wide range of backsplash tiles, so you'll even find out-of-the-ordinary tile ideas to suit your personal style.
READ MORE ABOUT MSI BACKSPLASH TILE
Add Sparkle With A Metallic Backsplash
Backsplash Tile Installation, Issues And Solutions
Budget Friendly Kitchen Makeovers With Backsplash Tile