Creating A Unique Wall Or Backsplash With Arabesque Tile
March 07, 2016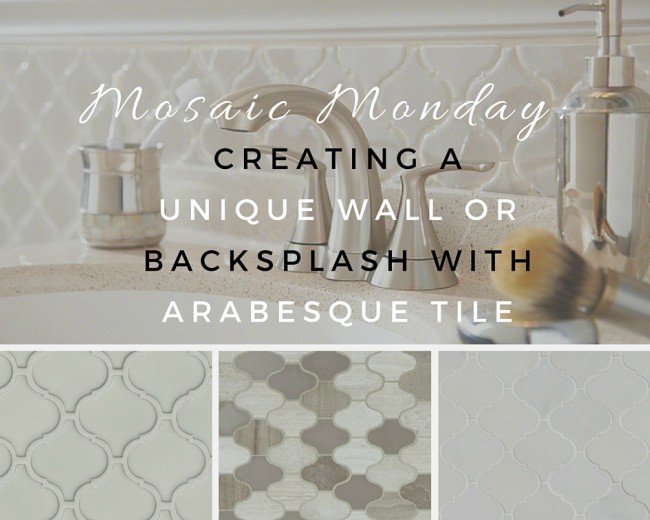 Patterned tiles are making their way back into interiors in a big way, including the arabesque. This style of decoration has a rich history that dates back thousands of years to Hellenistic artisans working in Asia Minor. Its ornamental design originated from a naturalistic theme of intertwining plants as well as abstract curvilinear patterns. From the Renaissance until the 19th century, they were used in Europe to decorate everything from pottery to furniture to walls, including the open galleries of the Vatican. Today, you can find arabesque featured as backsplash tile in a kitchen, a unique feature wall in an entryway, or a shower surround in the bathroom. Depending on the size, color, and finish, the exotic designs of arabesque tiles beautifully blend well with traditional to contemporary décor, and they'll give your space an elegant, refined look in an updated fashion.
Bianco Arabesque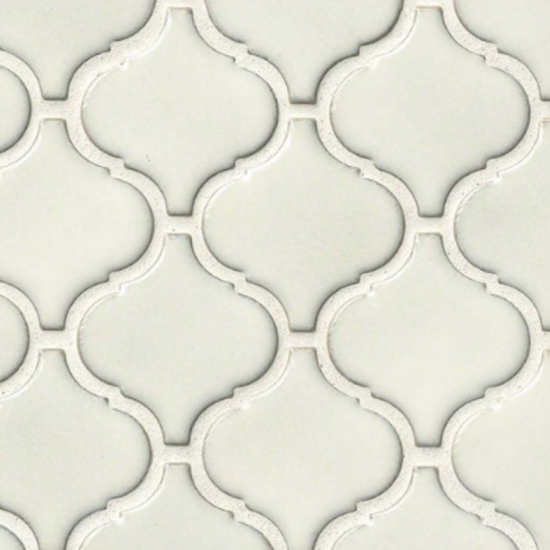 Featured: Bianco Arabesque
Bianco Arabesque is a white, ceramic mosaic tile with an ecru coloring that gives it more depth and dimension. With its thicker grout lines, raised pattern, and glossy sheen, it may be more suitable for a backsplash design in a more traditional kitchen, or it could give an eclectic living room global character when used as a feature wall.
Greecian White Arabesque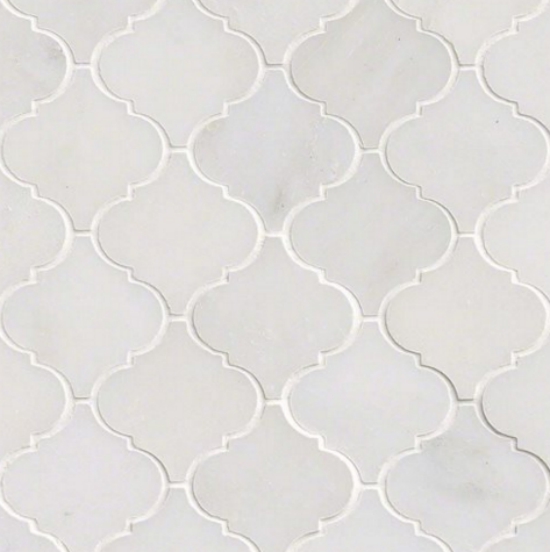 Featured: Greecian White Arabesque
When wanting more drama for your room without overwhelming your design, add Greecian White Arabesque. The stunning Italian marble mosaic comes in various white tones that lend to its elegance. The thin grout lines give it a more modern feel and beautifully accentuate the crisp edges and smooth curves of these opulent mosaics. Due to its flat pattern, it can be used as flooring in addition to countertops and wall applications for residential use as well as light use in commercial spaces.
Arctic Storm Arabesque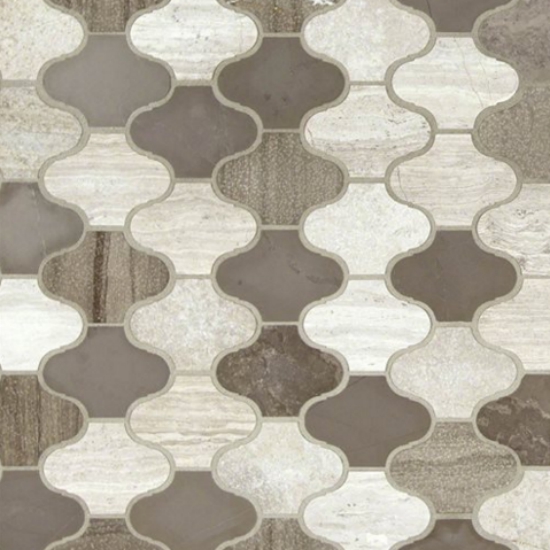 Featured: Arctic Storm Arabesque
If you desire a marble arabesque with a nice pop of neutrals, then consider the popular multi-finished Arctic Storm Arabesque to elevate your look. The streamlined curves create a more simplified, wavy pattern to make the various taupe, gray, and white colors work without being too busy. The flat, preset tiles allow you to use it throughout the home, including flooring, and light commercial use.
Dove Gray Arabesque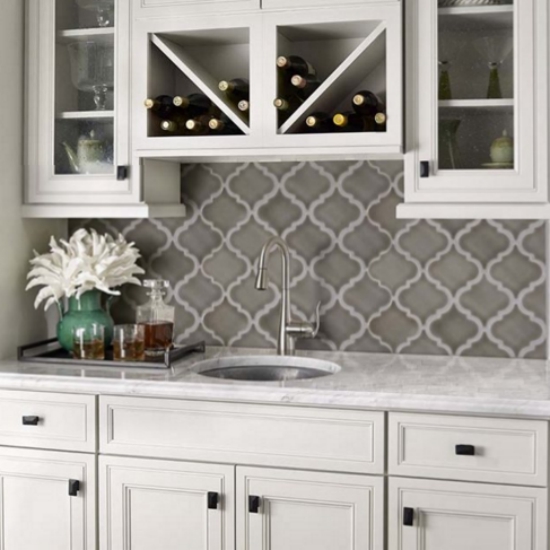 Featured: Dove Gray Arabesque
Gray is still one of the hottest colors in interior design, and to give your place charm, install Dove Gray Arabesque on your backsplash or feature wall. This chic mosaic tile comes in a mid-tone gray with a polished, crackle finish, and the white accents around certain edges make the shape's shadow outline stand out even more.
Fog Arabesque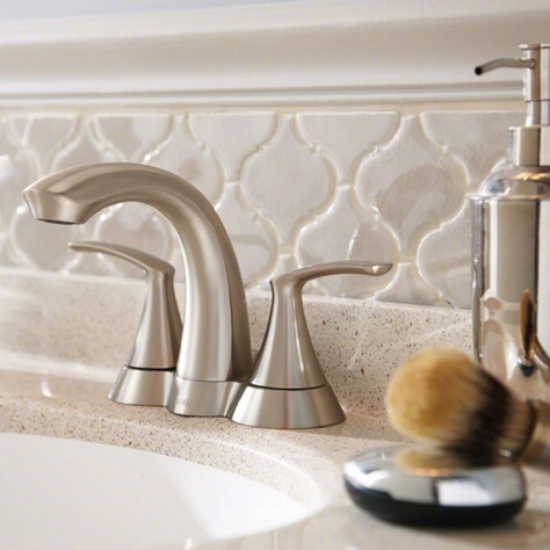 Featured: Fog Arabesque
Fog Arabesque is another gray option that'll add high style elegance to your room. With its soft, subtle pattern, your eye is drawn to the high sheen, crackle finish covering this understated gray tone. This delicately raised patterned mosaic will transform an antique-inspired or traditional space.
No matter which one of these stunning arabesque tiles you choose, know that you can take your design one step further with your grout choice. For more subtle style, use a similar color, or to make the arabesque shape the focal point of the room, use a contrasting color.
READ MORE ABOUT MSI BACKSPLASH TILE
Add Sparkle With A Metallic Backsplash
Backsplash Tile Installation, Issues And Solutions
Budget Friendly Kitchen Makeovers With Backsplash Tile
Create A High-End Look With These Affordable Backsplash Tiles