Tips From The Trade: Different Types Of Stacked Stone
January 07, 2017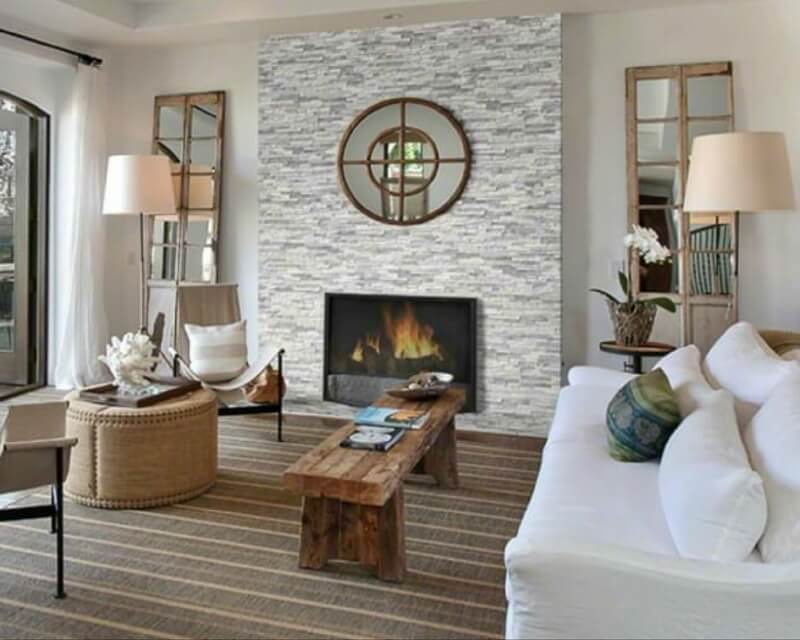 Natural ledger stone adds character to every room inside your home, and outside hardscape as well. The way it captures the light and shadows, blends with a landscape, draws attention to architectural focal points can't be beat. It lends an upscale, luxurious feel to your home.
With MSI's ledger panels, you can create the look of a stacked stone wall that took a long time for a skilled stonemason to build – with less labor, time, and expense.
MSI offers different finishes in our ledger panel collection. With these you can create a retaining wall, cover columns, build an interior accent wall or fireplace surround, or install a stunning kitchen backsplash. Prepare to be inspired!
Alaska Gray 3D Honed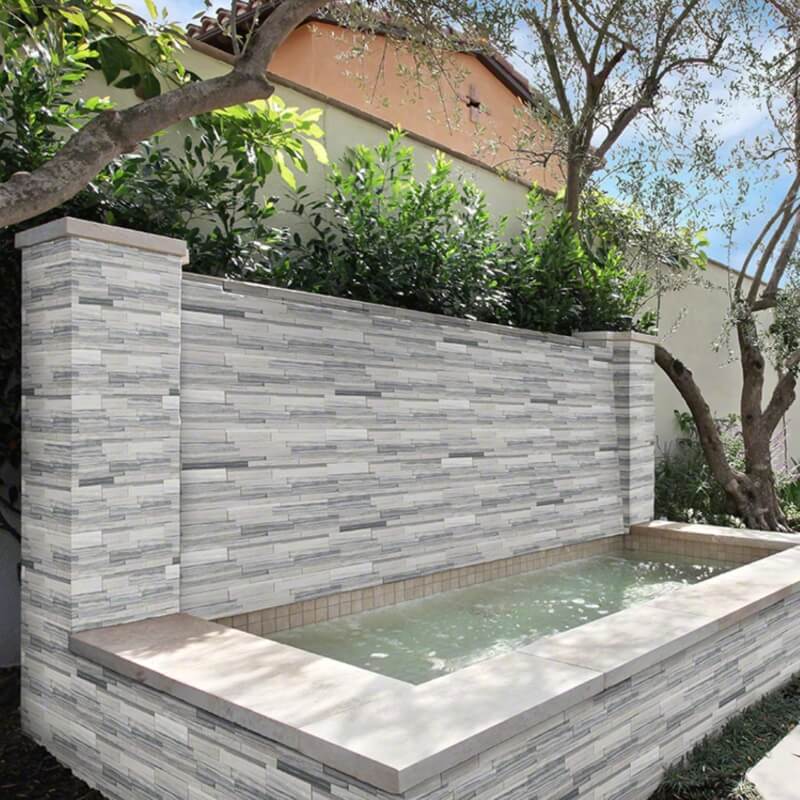 Featured: Alaska Gray 3D Honed Marble
For the 3D Honed ledger panels, natural stone is cross-cut to enhance its patterning and variegation. It is stacked using varying sizes and staggered depths, with stones of slightly different shades. The stone surfaces have a satiny look and feel, thanks to the honed finish. Alaska Gray 3D Honed Marble is an example, featuring shades of gray, stones that show dramatic veining and others that are subtle.
Charcoal Pencil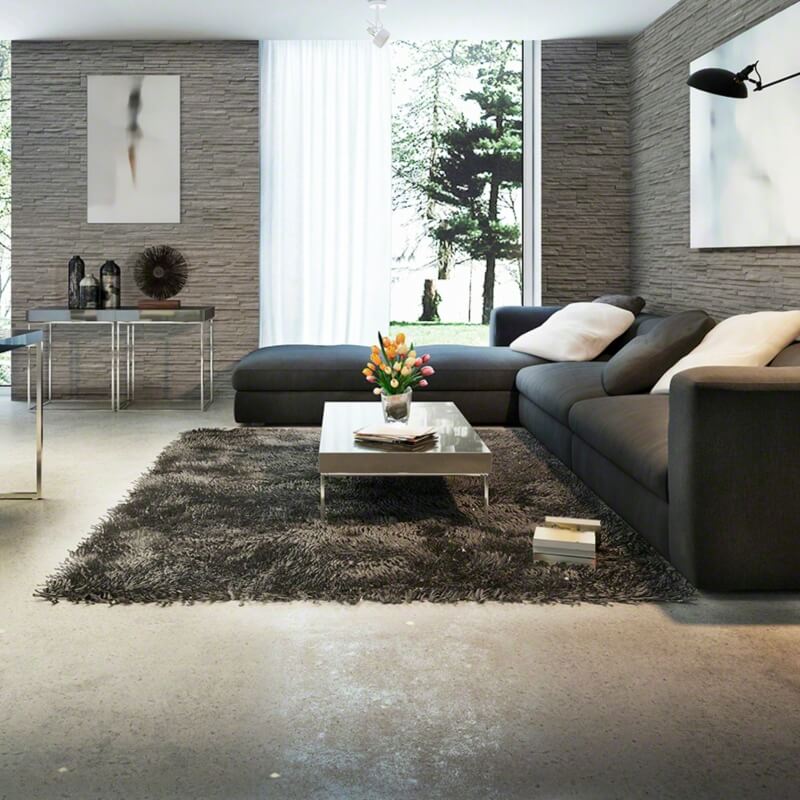 Featured: Charcoal Pencil Slate Stacked Stone
Pencil ledger stone features what the name implies – ultra-fine stacks of natural stacked stone, with a delicate texture. Created from natural stones such as slate or quartzite with a split-face finish, it's right at home in a sleek, contemporary interior décor or outdoor hardscape. Charcoal Pencil Slate Stacked Stone panels feature split-face dark gray slate, a traditional material with a modern flair.
Arctic White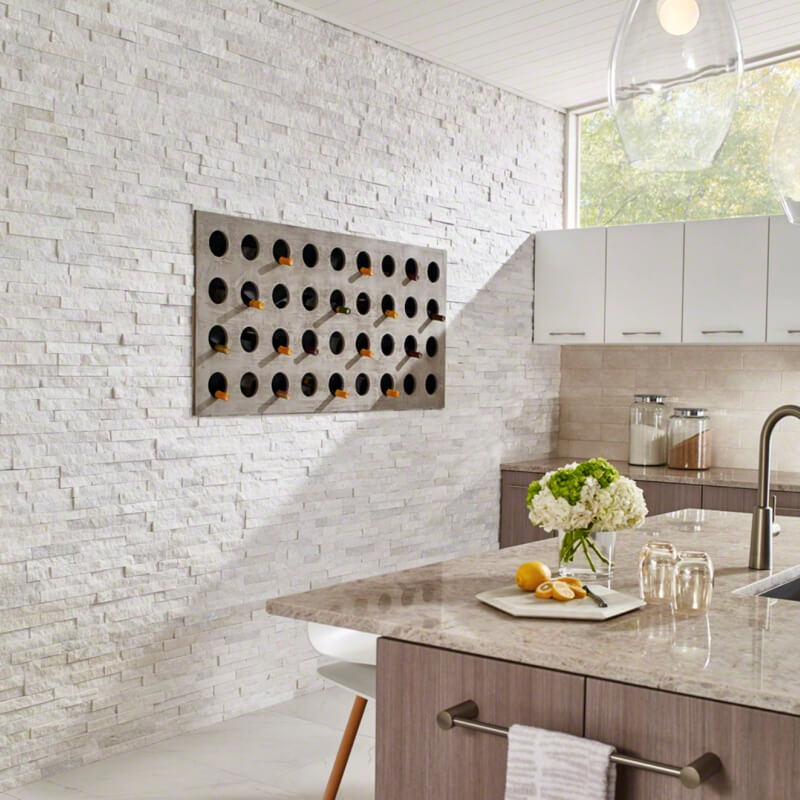 Featured: Arctic White Marble Stacked Stone
Split face ledger stone features a rugged finish, with larger pieces that enhance the texture. This type of stone veneer is ideal in many applications both indoors and out, such as accent walls, exterior cladding and more. It's also right for traditional décor, contemporary, cottage, or anywhere you'd like to add that element of natural texture. Arctic White Marble Stacked Stone is made from split-face marble, in subtle shades of white.
White Oak Multi Finish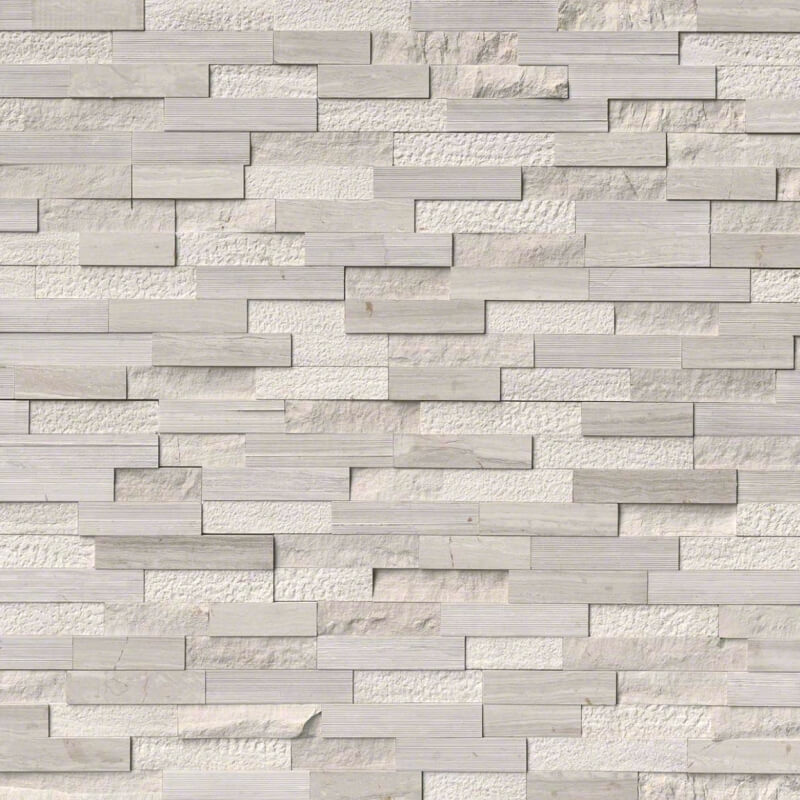 Featured: White Oak Multi Finish Marble
With multi finish ledger panels, you don't need to choose a stone finish – it's the perfect blend of both textured and smooth stacked stone. Some pieces are cross-cut and honed, others rough and rugged, with varying sizes and depths and tons of character. White Oak Multi Finish Marble is crafted from marble, and the cross-cut honed stones have the look of wood grain.
There's a ledger panel for every style and design, from rugged to refined. We know it's hard to decide, so we've created the Stacked Stone Visualizer for you to try the various finishes, patterns, and colors to see how they look in a finished design. Assembly is a lot simpler than it looks, with pieces that interlock, and matching corner pieces are available as well. Indoors or out, stacked stone ledger panels take every design to a new level of luxury.