What To Ask Your Contractor Before Buying Granite Countertop
October 01, 2020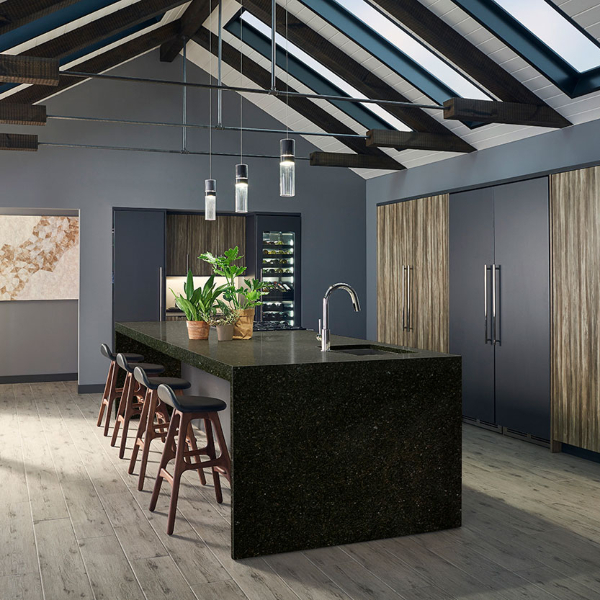 Out of the many available options, you've made the big decision to invest in granite countertops for your kitchen or bath. The next step is to find the best contractor to install them. While everyone wants to spend less time planning their renovations and go straight to enjoying them, step back for a moment and have a bit of patience. Doing your homework now will ensure that your granite countertops are installed properly so they will look just as beautiful decades into the future.
Part of choosing the right contractor is knowing which questions to ask before signing the paperwork and writing a check. Whether you choose quartz vs. granite or another type of stone, it's a big investment, not one to be taken lightly. Plus, considering the countertops are the kitchen's or bathroom's focal point, substandard installation can throw the whole room off. So, here is a list of questions to ask. You may want to add some questions of your own, depending on your expectations and needs.
Ask for recommendations. Sometimes the best way to find a good contractor is to ask people you know and trust. Ask your friends, family, neighbors, co-workers, and other people who they recommend.
Meet with multiple contractors. References come from everywhere — friends, relatives, the internet, the showroom, or big-box home improvement store. No matter how well you trust the person giving you the name of a contractor, you need to meet with more than one. Getting at least three bids on a project is common wisdom.
Check online reviews. There are several online resources to get recommendations for granite countertop installation contractors in your area. Rather than simply giving a list of names, most of these resources offer customer ratings, reviews, and testimonials. You can also use these online sources to check on recommendations given to you from people you know.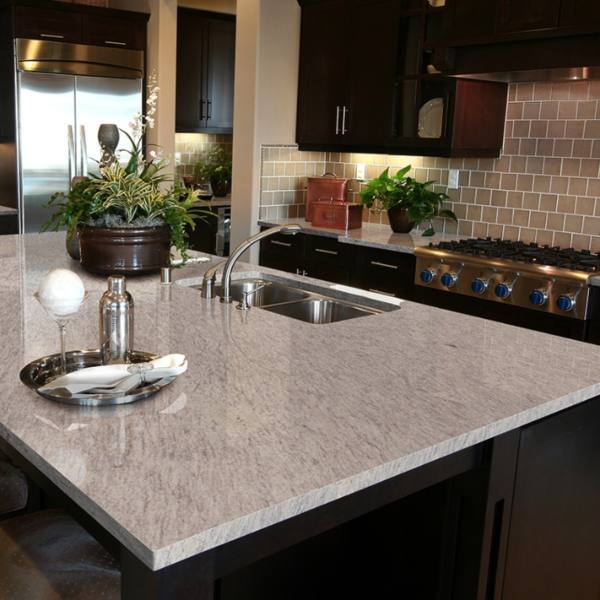 Ask for a portfolio. A quality contractor will gladly share photos of their previous installations, and often these are available on their website for easy viewing. Pay particular attention to how seams are created, where two slabs meet, especially with black granite which tends to show seams more. A good contractor will be able to install granite slabs so the seams are not noticeable, and the patterns of the two pieces should line up in an attractive manner.
See the slab in person. A granite visualizer will help you imagine how your finished project will look. However, since granite is a natural stone, each piece will be unique. This is especially important if you are choosing a type of granite with lots of movement and variation, but even if your pattern will be subtle white granite, you want to choose the exact piece that will go into your home. If your project requires more than one slab, make sure that they match up in a way you like. Also, make sure there are no imperfections or even damages that will affect the finished look.
Discuss the process and timeline. When comparing contractors, it's important to know their expected schedule for completing the work. While it may be tempting to pick the contractor who can complete the project as soon as possible, that contractor may not be the best choice. After all, there may be a reason their schedule is empty! Quality contractors will offer a schedule that is convenient, but realistic.
They should be able to offer a timetable for each phase of the installation, from fabrication to removal of your old countertop, to final sealing. Also, make sure this timetable works alongside other renovation work you may be doing, because some parts of the project may need to be done before others.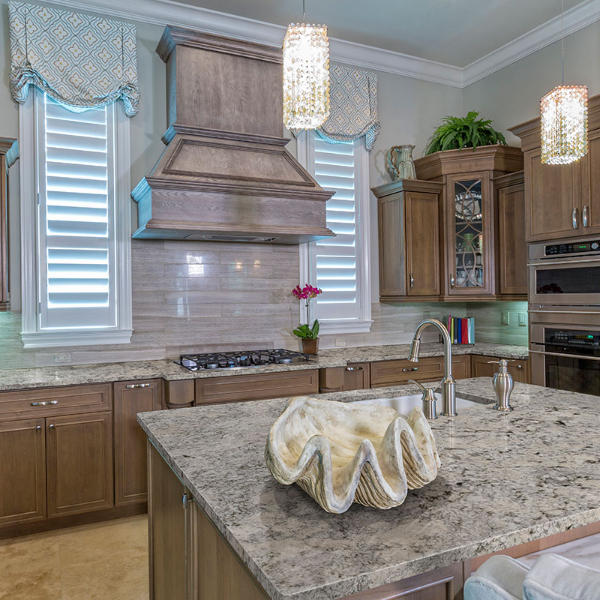 What happens to the remnants? After your granite countertop is fabricated, there may be scraps or remnants leftover. Granite is typically sold by the slab, so it's reasonable to ask for the remnants if you want them. You can use these leftover pieces for a variety of home projects, such as a backsplash, shelving, garden stepping stones, and more. Larger pieces can even be used for making tabletops or small countertops.
Are disposal costs included in the estimate? It's important to know what will happen to your old countertop. Will the contractor remove it, or are you expected to do so? Before you sign off on the contractor's estimate, check to see if it includes the cost of hauling away your old countertop and any other unwanted material, or if you'll have to pay extra for them to do it, or else make arrangements with your curbside garbage collection.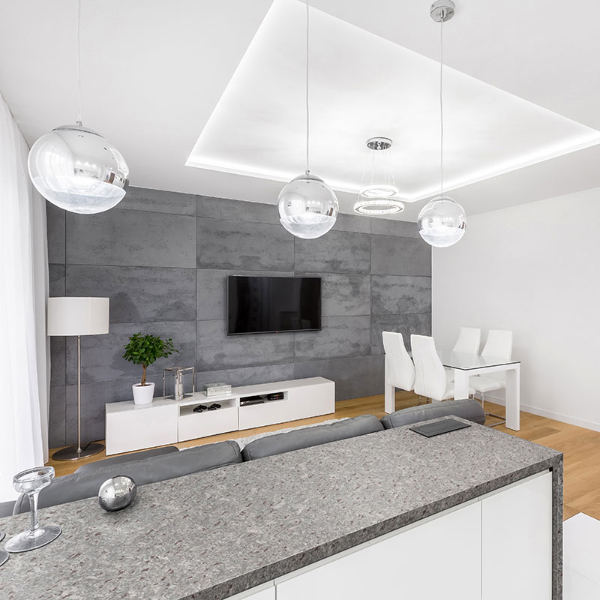 How will they protect the rest of your home? Any contractor who comes into your home should take precautions to avoid damaging your property. During inclement weather, they will need to avoid tracking in mud. They may install sheets of plastic to prevent dust from entering other parts of your home. Some of your belongings, such as wall art and window treatments, may need to be removed before work begins. Is there a warranty? Even though you should examine the slab in person, it's still important to have a warranty in case of defects or damages. If you are hiring a contractor separate from your purchase of the granite slab, find out if the contractor has a warranty that covers any problems that may arise from their workmanship.
Being prepared with these questions, and any others you may think of, will help you in the process of selecting the right contractor for the installation of your new granite countertop. It's a big investment, one that will last decades, and may very well be the last countertop you ever buy. Therefore, it pays to take your time and be thorough every step of the way.
Read More about Selecting Granite for Your Project
How to Navigate the Granite Countertop Selection Process Like a Pro
A Buyer's Guide to Granite Countertops
READ MORE ABOUT GRANITE COUNTERTOPS
Viva Brazil! Sports, Festivals, And Granite
What Can Cause Granite Countertops to Etch?
When Is a Prefabricated Granite Countertop Is the Best Choice?