Current Obsessions: Custom Tile Flooring Patterns
November 20, 2016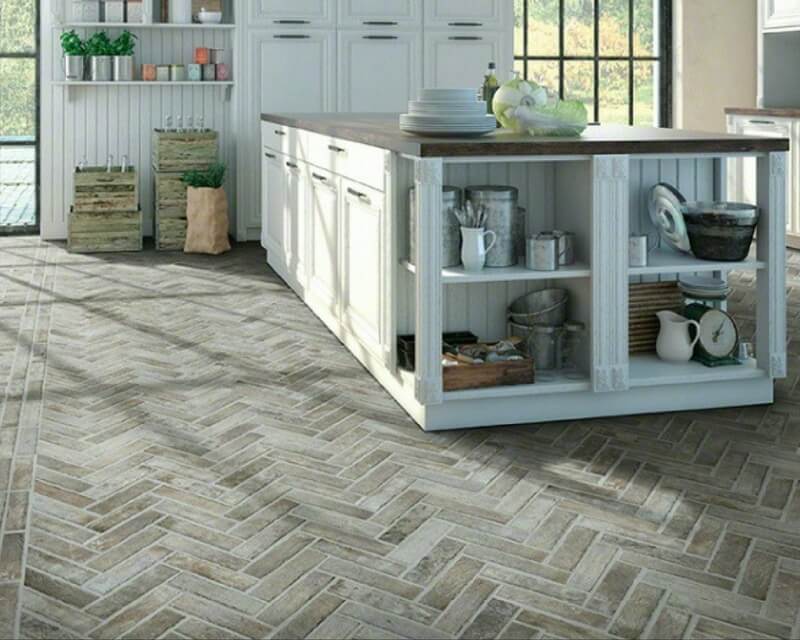 So many options, so little floor space… why settle for an ordinary, plain floor surface when you can choose from such a wide variety of materials, colors, and even patterns! Depending on your space, your decorating style, and the look you want to achieve, a custom pattern can give your room that upscale, designer edge.
You could go simple, with a straight lay or running bond (brick-work) pattern. Try an eye-catching, intricate pattern such as herringbone, basketweave, windmill. Or even combine patterns to create a floor showcasing your own creative ideas. Whatever you choose, MSI tiles ensure that the finished product is going to last a long time and make you proud of your home.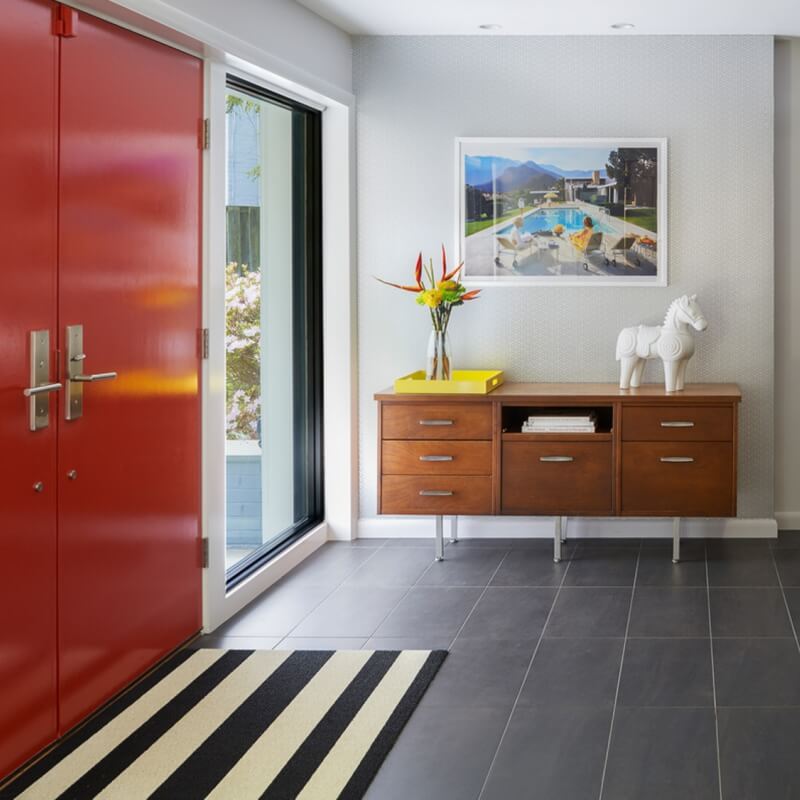 Featured: Focus Graphite Porcelain
Focus Graphite Porcelain, which features a linear blend of mid-tone gray shades, is available in a large 12" x 24" format, which covers large spaces of floor in a hurry. They look fabulous either in the running bond, or brick pattern, and also in straight lay. The straight lay pattern, in which tiles are lined up corner to corner, is the simplest and looks good just about anywhere, because it's a modern look as well as classically stylish.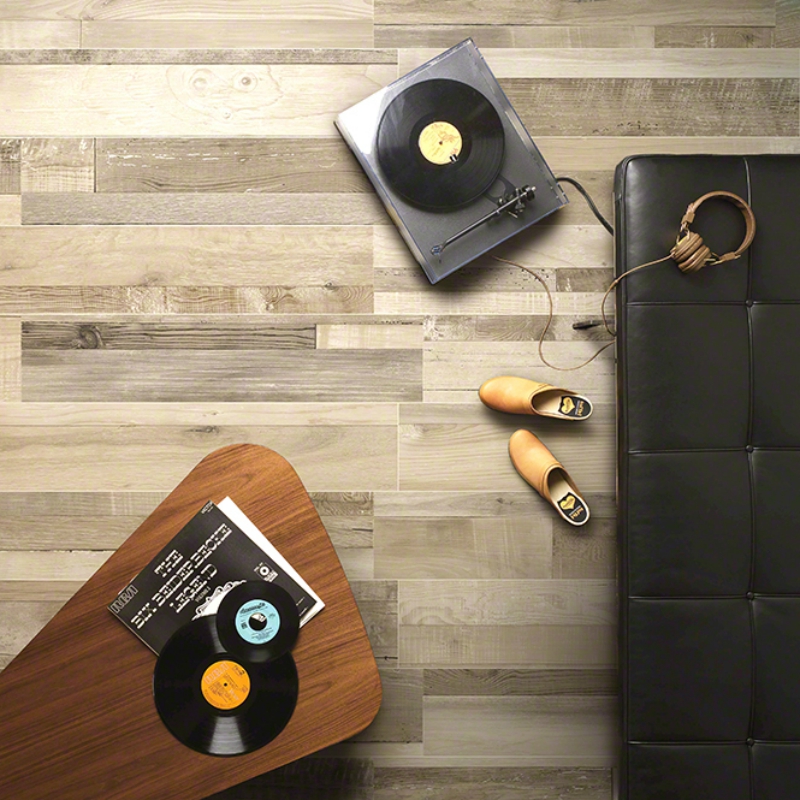 Featured: Sierra Beige Porcelain
One of the simplest patterns for tile flooring is the Standard Plank, as displayed in Sierra Beige Porcelain. This is a durable, porcelain tile that resembles wood flooring. Although you could opt for a wood-look tile that is uniform in shade and grain pattern, Beige Sierra adds interest by varying each plank to appear as though it's made of smaller, randomly arranged planks. This look is fabulous for casual décor in spaces such as family rooms or entryways.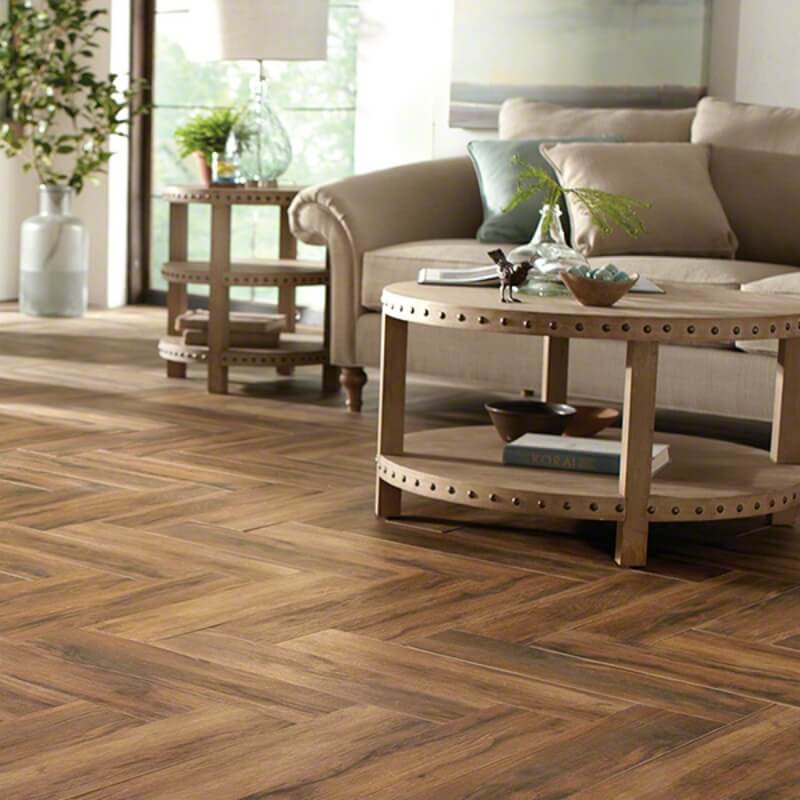 Featured: Botanica Cashew Porcelain
The herringbone pattern is a trendy, stylish way to use wood-look porcelain tiles, as shown here in Botanica Cashew Porcelain. These porcelain tiles are available in 6" x 24" planks that recreate the grains, knots, and warm character of real hardwood flooring. But since it's glazed porcelain, you can use it without worry in kitchens and baths as well as any other room in your home.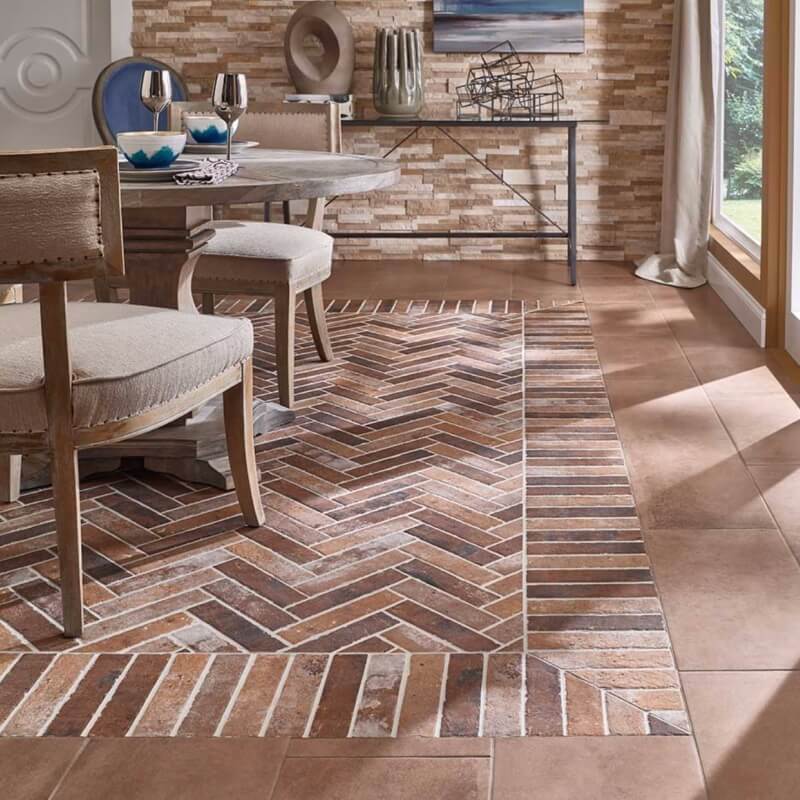 Featured: Capella Red Porcelain
The herringbone pattern is also a stunning project for Capella Red, a porcelain tile with the look of rustic reclaimed brick. This intricate pattern can overwhelm a large room if used wall-to-wall, but works perfectly centered in tandem with a contrasting, complementary porcelain tile such as beige terra cotta Capella Clay. It serves the same purpose here as an area rug, without the need for vacuuming and steam-cleaning.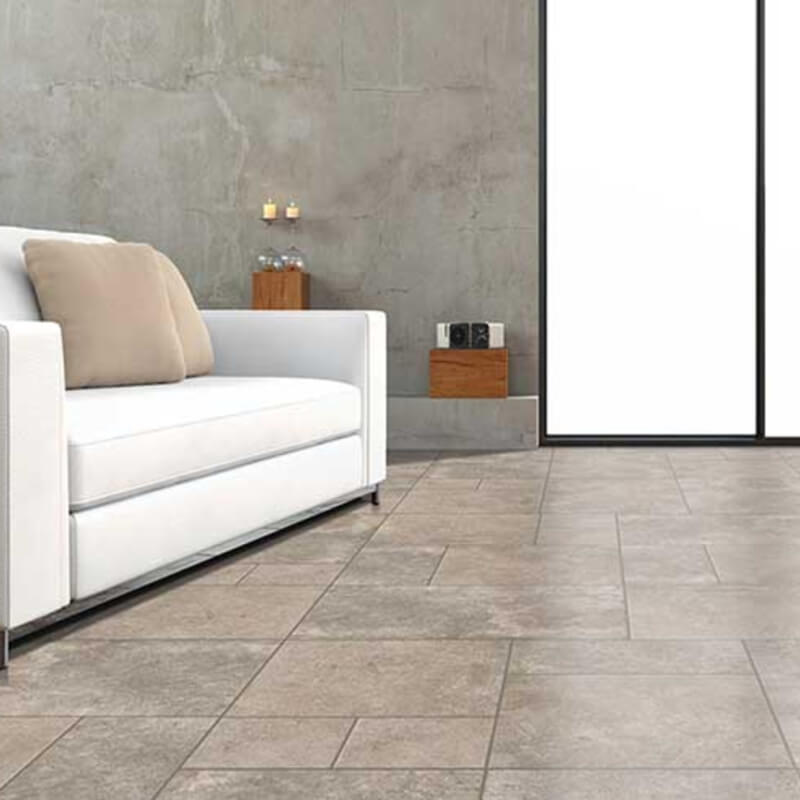 Featured: Manoir Cafe Porcelain
The patchwork, or Versailles pattern, involves combining four different sizes of tile to create the illusion of random assembly – although it's a carefully planned repeating pattern. Shown here is Manoir Café Porcelain, which is a porcelain tile with the look of natural stone tile, featuring shades of gray, the Versailles pattern comes in a kit with the exact number of each tile size you need to do the job.
Choosing a tile pattern for your floor can be a complicated process, simply because you have so many options and need to consider how the pattern will fit into your overall design – will it be too overwhelming for your space? Does it draw the eye in the right direction to emphasize or minimize structural details?
Fortunately, MSI has you covered with our Floor Pattern Tool. This tool lets you select one or multiple tile sizes and select the pattern desired, and it tells you how many tiles you'll need to complete the project. It also shows you examples that help you visualize the finished room. So unleash your creative side, and tile with style!