The Exquisite Shades And Textures Of Granite Floor Tile
November 22, 2019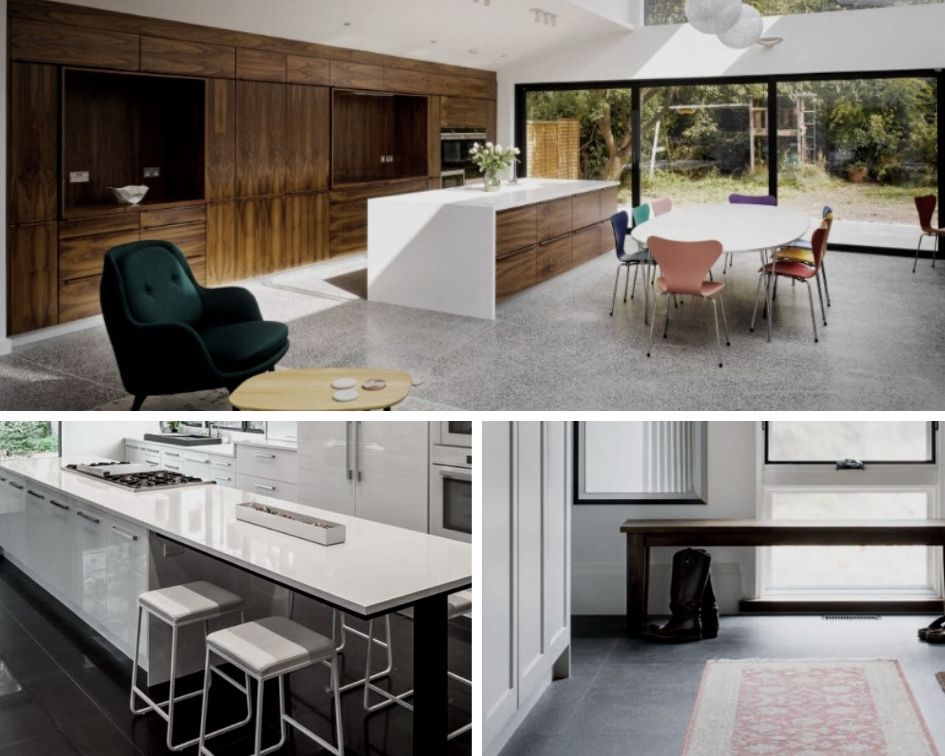 One of the reasons why granite flooring has stood the test of time is because there are numerous ways to alter its elegant appearance. Not only does the natural stone come in a wide array of stunning colors, but it also can be finished in several ways to alter the look of the granite floor and change the overall vibe of the room. To help you select the right style for your space, we're comparing four of the most popular finishes for granite flooring.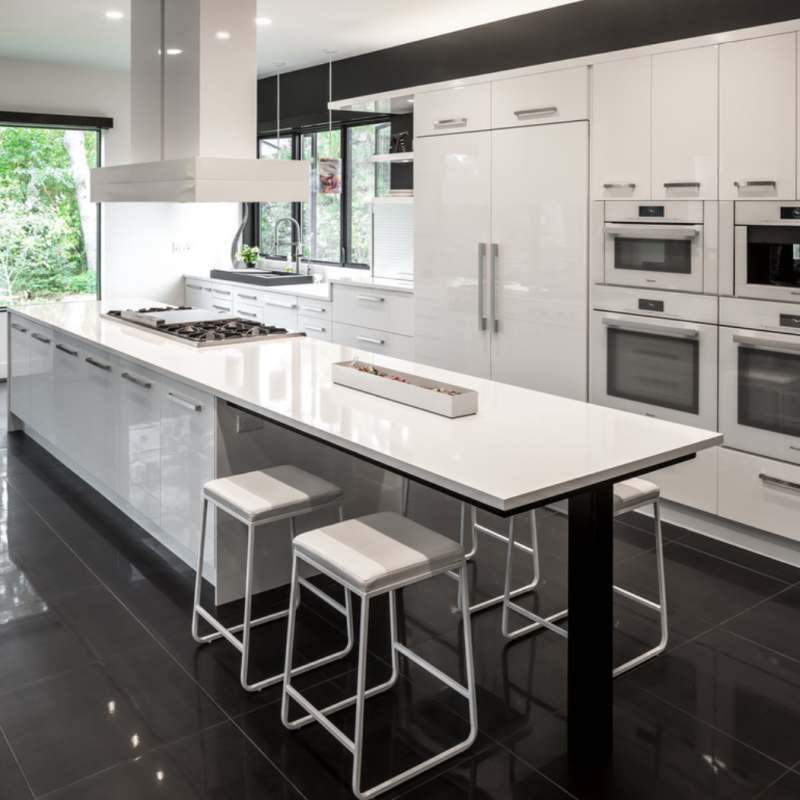 Create a similar look with MSI's Impala Black (Photo Credit: Houzz)
Polished Granite
A polished finish with its smooth and shiny surface is one of the most popular finishes for granite, but it should be intentional for flooring applications since it can get slippery when wet. It makes the stone look darker in color and brings out the best characteristics of the natural stone. Granite in a polished finish includes Blanco Taupe, low variations of whites and grays, and Impala Black, dark grays with blacks. To get the mirror-like look, the manufacturers use fine polishing pads to buff the granite tile. The polished finish also aids in cleaning since it helps seal more pores and doesn't need resealing as often as other finishes. Consider adding rugs with anti-slip backings in order to help prevent falls from happening.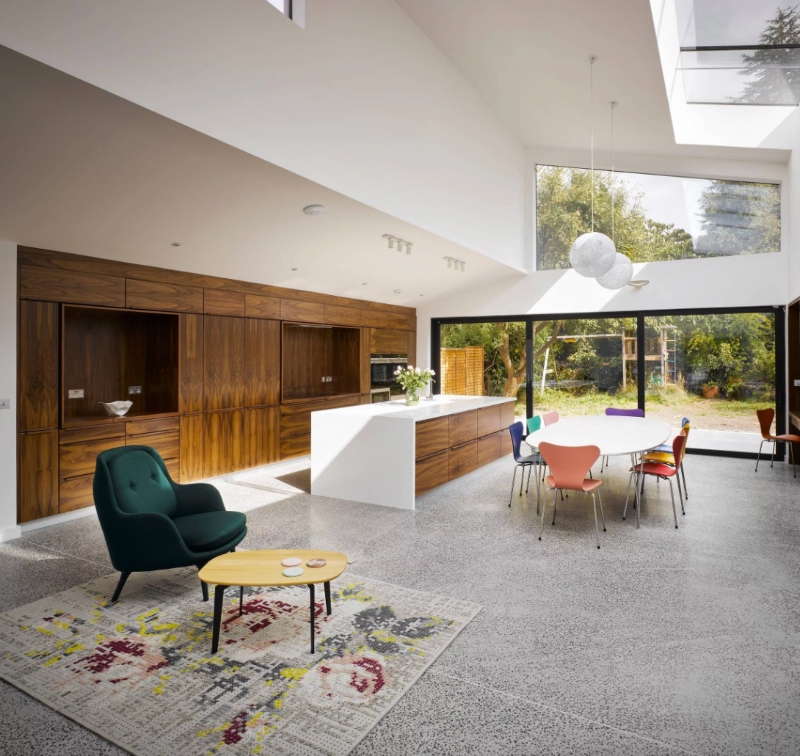 Create a similar look with MSI Blanco Taupe (Photo Credit: Houzz)
Honed Granite
A honed finish with its smooth surface and satin or matte appearance continues to increase in popularity, especially for more modern installations. Darker granite tile will produce a lighter, more grayed color. To get the subtler look, manufacturers stop the finishing process before the granite would be buffed. Although it is smooth, it requires more maintenance than a polished finish because the stone is more porous and susceptible to stains, spots, and discolorations from food or drink spills. Honed granite will need to be resealed every year or even every few months. However, it may be more suitable for modern tile since it's more naturally slip-resistant.
Brushed Granite
A brushed finish with its non-rough, textured feel and no sheen looks like the most authentic granite stone. It's best designed for rustic or natural design styles, but the high-end look also creates a rich, timeless appearance that is truly impressive. To get the brushed look, manufacturers lightly brush the stone's surface until it becomes worn and textured. It is more porous but does a better job at hiding imperfections since the finish features silky ridges and veins. It's another option that provides more traction, especially if granite gets wet.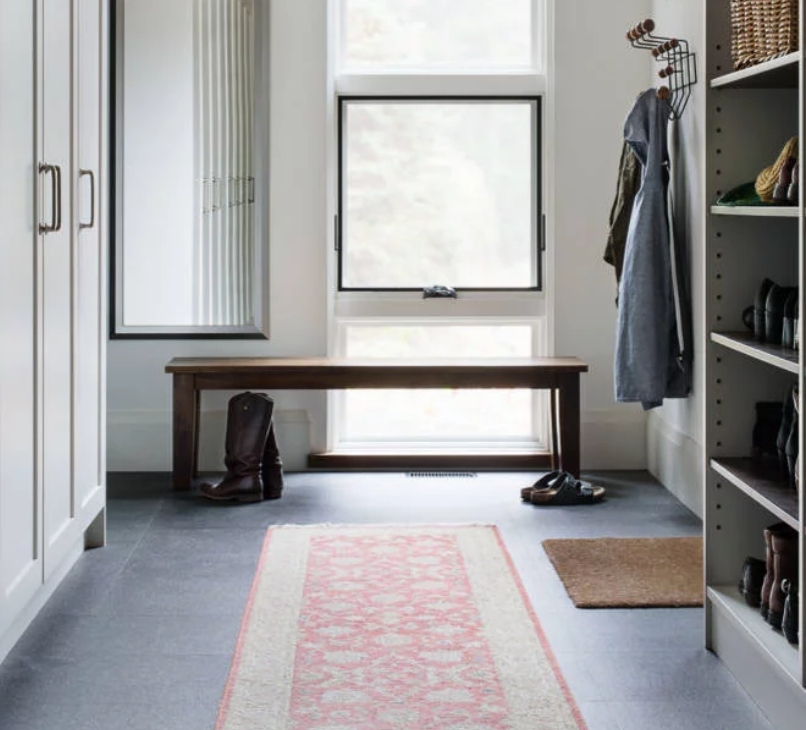 Recreate this look with MSI's Ubatuba (Photo Credit: Houzz)
Flamed Granite
A flamed finish with its weathered look may not be the most heard-of finish, but it should definitely be considered for flooring. Available in flamed, brushed, and polished is Ubatuba, finely textured green granite with black, gold, and gray speckles. To get the rough appearance, intense flames are fired at the granite slab, and it's the high heat that causes the surface to burst, which changes the color and texture. It's best suited for moisture-prone areas, such as outdoor living spaces or pool surrounds, because it's very slip-resistant.
Each of these granite finishes is created differently and exposes a unique side of the slab. Appearance, maintenance, and slip-resistance should all be considered when finalizing your premium surfaces. To get more ideas, check out MSI's flooring visualizer tool.
Read More about Granite Countertops
5 Gorgeous Black Granite Countertops to Stand the Test of Time
Proper Granite Countertop Sealing to Protect Your Investment
Here's Why the Price of Granite Countertops Can Vary Widely
5 Dramatic Statement-Making Natural Granite Countertops
READ MORE ABOUT GRANITE COUNTERTOPS
The Distinct Similarities Between Quartz & Granite
The Latest Marble & Granite Countertop Trends – Waterfalls, Brushed Finishes, And More
The Right Finish for Lifestyle & Maintenance - Part 2: Polished, Honed, And Brushed Finishes For Granite Floors