Learn How Prefab Quartz Can Save You Time And Money
November 28, 2018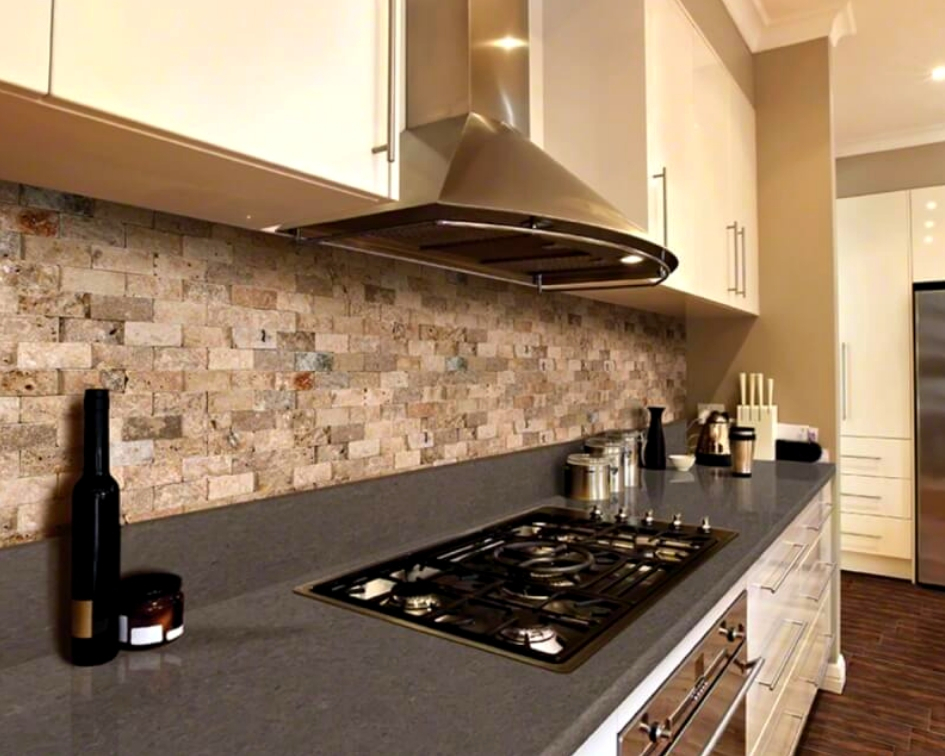 Deciding on a quartz countertop for your new kitchen or bathroom remodel is a big deal! After all, the low-maintenance surface is becoming more popular with homeowners like you. We're guessing you can't wait to prep a delicious meal on the non-porous, stain-resistant surface or display your go-to products on your beautiful, water-resistant bathroom counter. But, did you know that you could save time and money with prefab quartz? Here are a few reasons why you should consider a precut counter over a full slab.
Same Quality for Less
Surprisingly, with prefab quartz, you get the same material as a slab but for a lot less. That's a win-win for your pocketbook! You'll only pay $300 on average for a precut countertop that's 108 inches by 25.5 inches. In comparison, a full slab would cost approximately $1,000 or more for the same size.
Prefab is ideal for galley and single-wall kitchens with countertops that are less than 107 inches by 25.5 inches. It also works well in the bathroom since the installers will remove 4 inches from the back edge of the countertop to use as a backsplash.
Conveniently In Stock
If you are on a tight remodeling deadline and need to complete the job quickly, then prefab counters are a perfect and fast solution! These "pick-up-and-go" items are likely to be in stock, so you won't have to waste precious time and money waiting for that special color to be custom ordered.
Most Popular Colors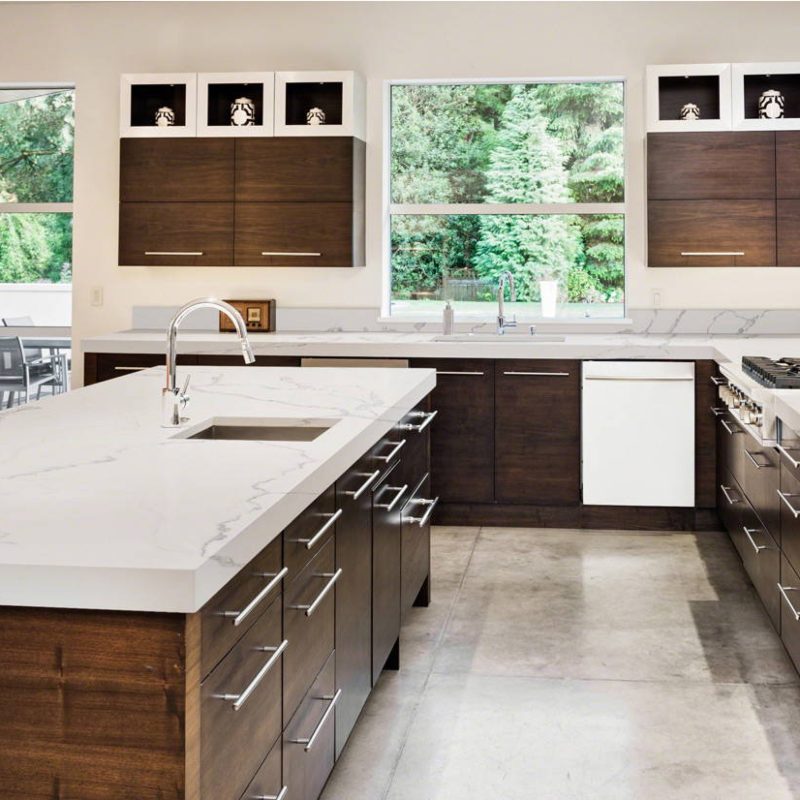 Featured: Statuary Classique Quartz
Remodeling your home comes with making a lot of decisions. So if choosing from more than 60 quartz colors just sounds overwhelming or simply time-consuming, then prefab quartz will definitely help make that selection easier! MSI offers 12 of the most popular colors for its prefab line, including marble look quartz products like Statuary Classique, a soothing white surface with delicate veining.
Faster Installation
When choosing a prefab quartz countertop, you'll still need to hire a professional installer, but know that the process will be faster. The handyman or supplier will need to do things like cut a hole for your kitchen or bathroom sink, re-polish an edge if needed, and even create an almost invisible seem if joining two or more pieces together. While this type of work does add to the installation cost, you will save a lot more when compared to installing a custom slab.
As you can see, prefab quartz offers big benefits over full slab quartz countertops. You get the same luxurious look and practical features at a fraction of the cost, and you won't have to wait long to enjoy it. It's an excellent choice you might not even know was available, until now!