Tile Style: Affordable Vein-Cut Stone Looks In Ceramic Tile
December 17, 2017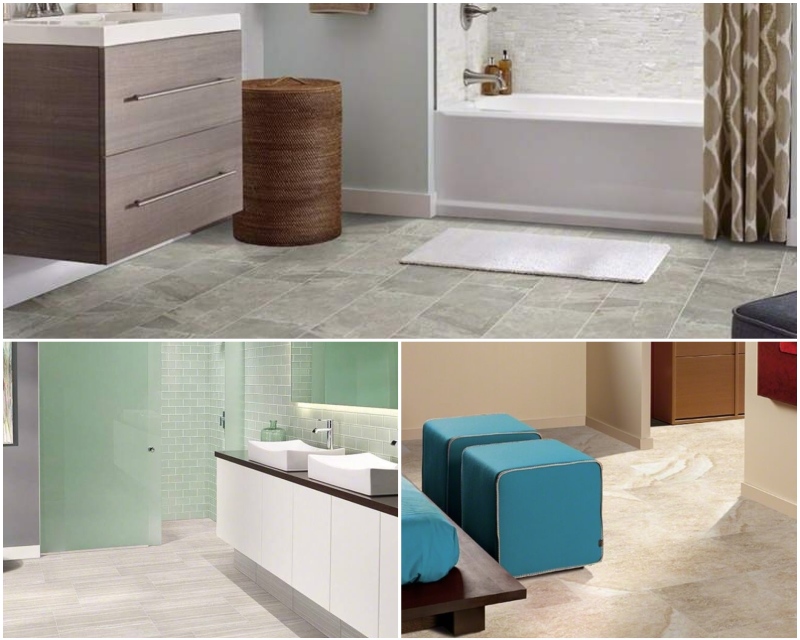 Natural vein-cut stone such as limestone and travertine offers a luxurious look many homeowners crave. Not everyone can afford it, though. If it's not in your budget, no worries – you can still get the look!
Ceramic tile has become one of the most cost-effective flooring options, and inkjet printing technology re-creates the look of vein-cut natural stone as well as many other materials without the expense. Comparing ceramic tile to natural stone is interesting – ceramic tile is durable, easier to clean, and much lower-maintenance than the real thing, too.
Have a look at some of our stone-look ceramic tiles in the Essentials Ceramic Tile Collection from MSI. The result is so realistic, even those with big budgets may choose the look-alikes instead.
Aliso Bone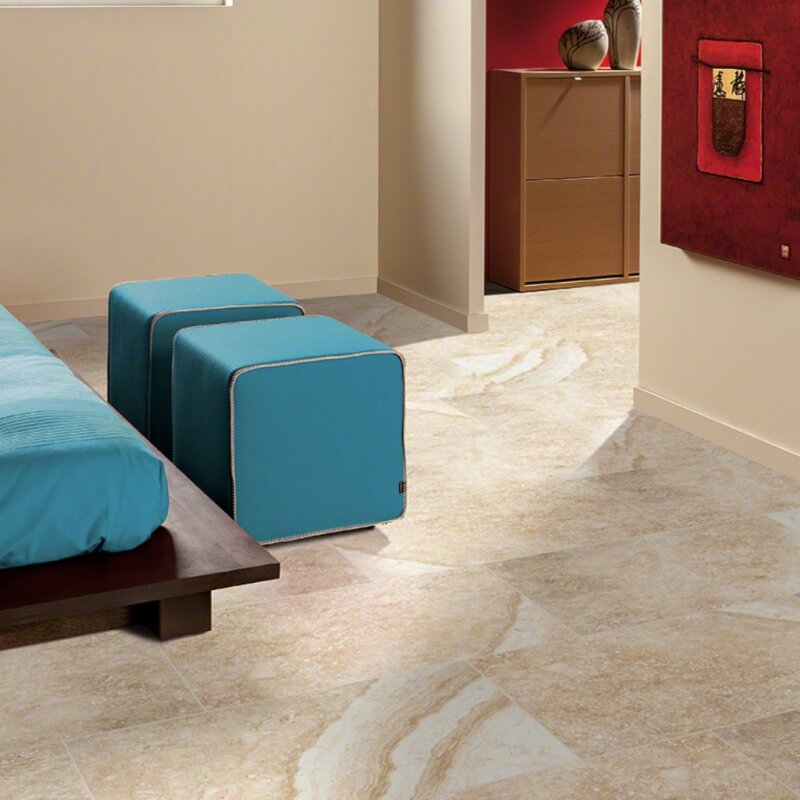 Featured: Aliso Bone Ceramic Tile
The beige-and-cream swirls of Aliso Bone Ceramic Tile are inspired by natural travertine, a look that goes equally well with traditional décor or modern. Although the pattern is manufactured instead of hailing from Mother Nature, the tiles are printed in several different varieties so the finished look is realistic. It's an excellent alternative to carpet in bedrooms, especially for those who suffer from allergies, because it's super-easy to keep clean.
Vision Glacier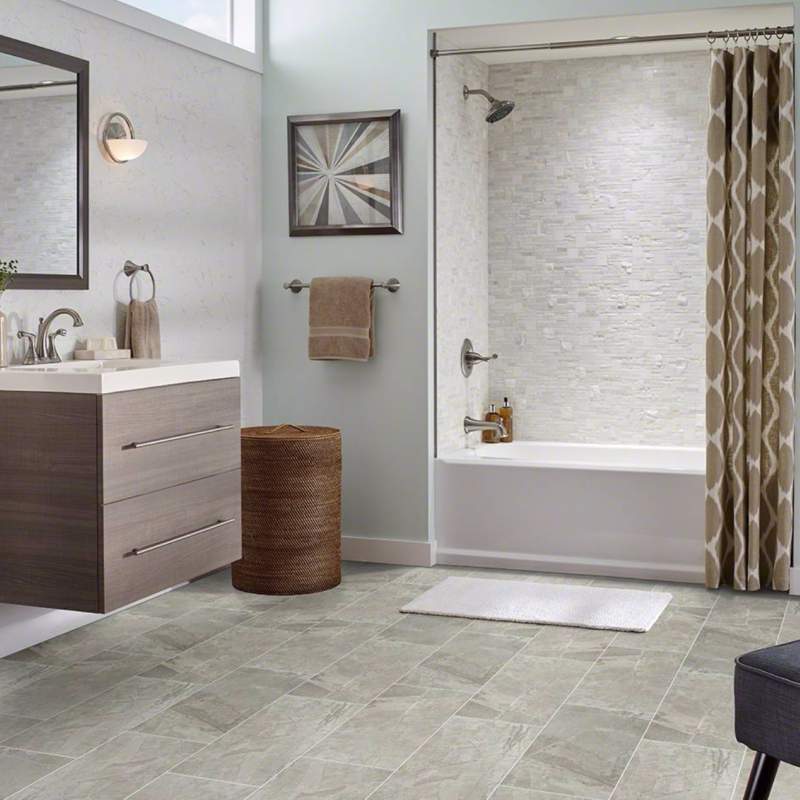 Featured: Vision Glacier Ceramic Tile
The soothing gray, variegated shades of Vision Glacier Ceramic Tile mimic natural limestone and create a luxe, spa-like bathroom. Unlike the real thing, however, ceramic tile is totally worry-free in this potentially wet environment. Limestone and other natural stones need sealing to remain water-repellent. With ceramic tile flooring, it's a natural talent.
Charisma White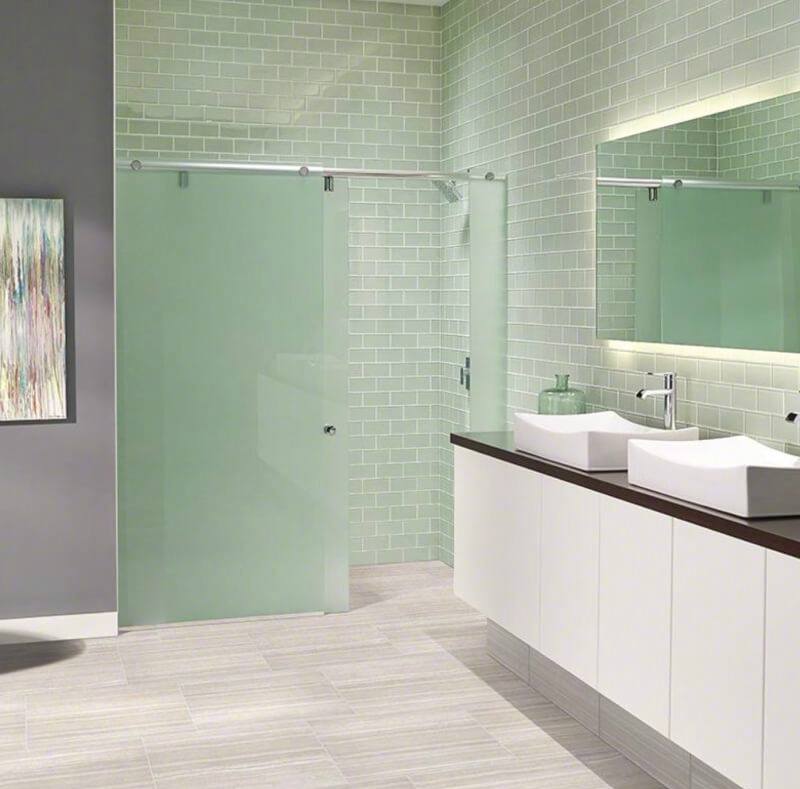 Featured: Charisma White Ceramic Tile
Featuring a pale gray-and-white linear pattern, Charisma White Ceramic Tile is ideal for bath and kitchen flooring, or even on the wall. Like the natural stone it mimics, it has a matte finish that is slip-resistant as well. Unlike stone, however, it's totally nonporous and resistant to mold and mildew. Let other homeowners spend their time scrubbing the floor – you have better things to do!
Charisma Silver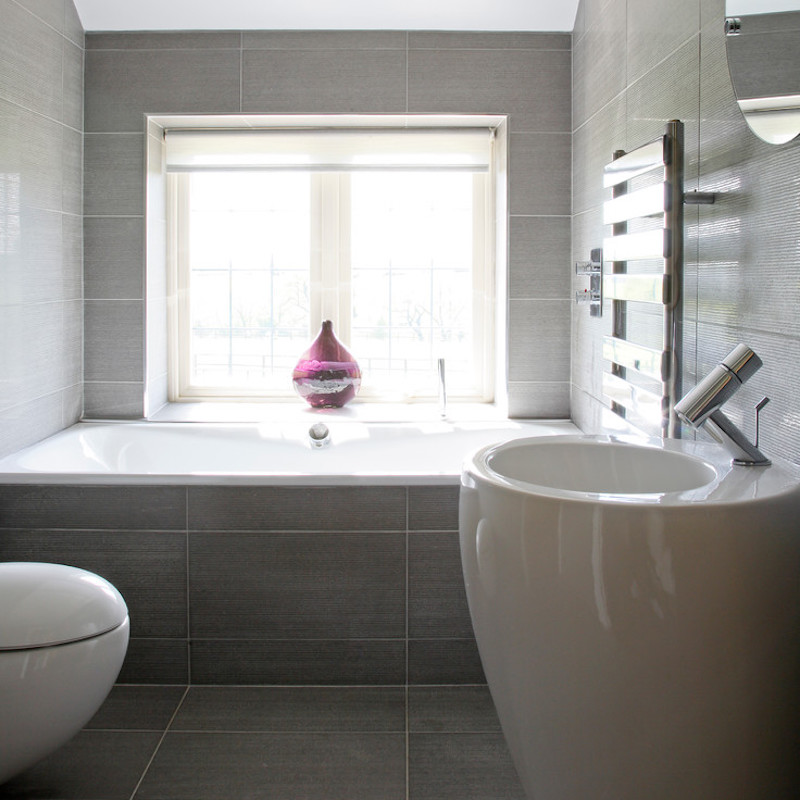 Recreate this look with MSI's Charisma Silver Ceramic Tile (Photo Credit: Houzz)
With large-format ceramic tiles that cost less than the natural stone they emulate, you can afford to cover a whole room with the elegance of Charisma Silver Ceramic Tile. That means no painting or scrubbing to keep it looking great! Because each piece is manufactured with precision, it's a lot easier to install than natural stone, with a smaller grout seam between tiles. It's also lighter in weight, which makes it a better choice than natural stone for many applications.
Sigaro Dunes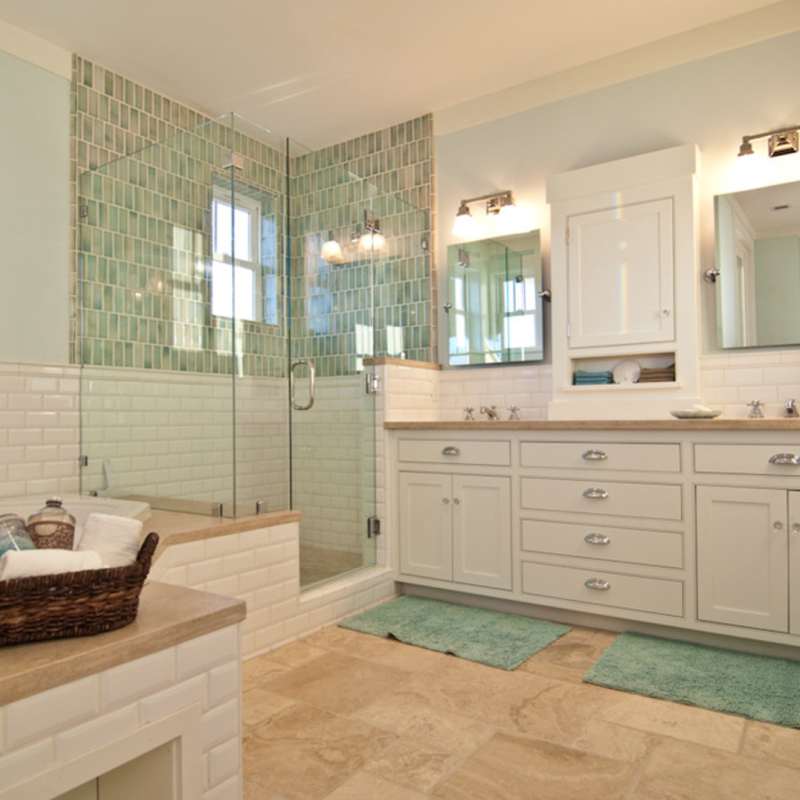 Create a similar look with MSI's Sigaro Dunes Ceramic Tile (Photo Credit: Houzz)
Besides the upscale gorgeousness, homeowners love natural travertine because its neutral beige shading is easy to match with other elements – cabinetry, fixtures, even other types of tile and patterned countertops. Decorating trends may come and go, but the look of Sigaro Dunes Ceramic Tile is timeless and will last for decades.
As you can see, ceramic tile that mimics natural stone is incredibly realistic, with a price point that will leave money in your budget for other decorative items as well. Get as creative as you like; matching bullnose tiles are available to give edges a professional finish.
Visit our web gallery to find out more about the lovely tiles in our Essentials Ceramic Tile Collection, as well as the many other types of floor tile we offer.