Tips From The Trade: Do You Need To Seal Outdoor Stacked Stone?
May 05, 2017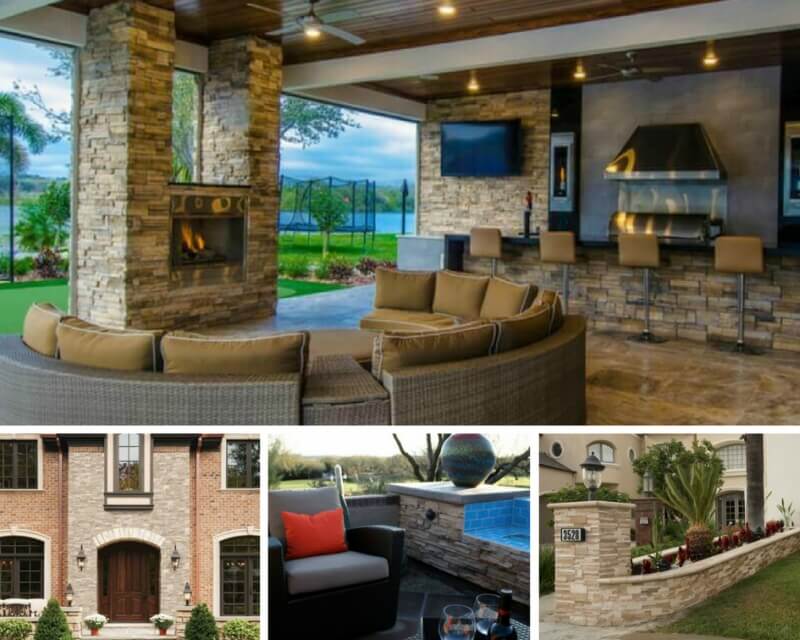 Adding stacked stone to the exterior of your home as a landscaping element or outdoor fireplace is an excellent way to improve curb appeal and increase the resale value of your home.
While this natural stone is easy to install, it does need to be sealed in order to maintain its beauty. Not sure where to start with your routine maintenance? We've got you covered with all of the necessary steps to sealing your stacked stone.
Why Seal Stacked Stone?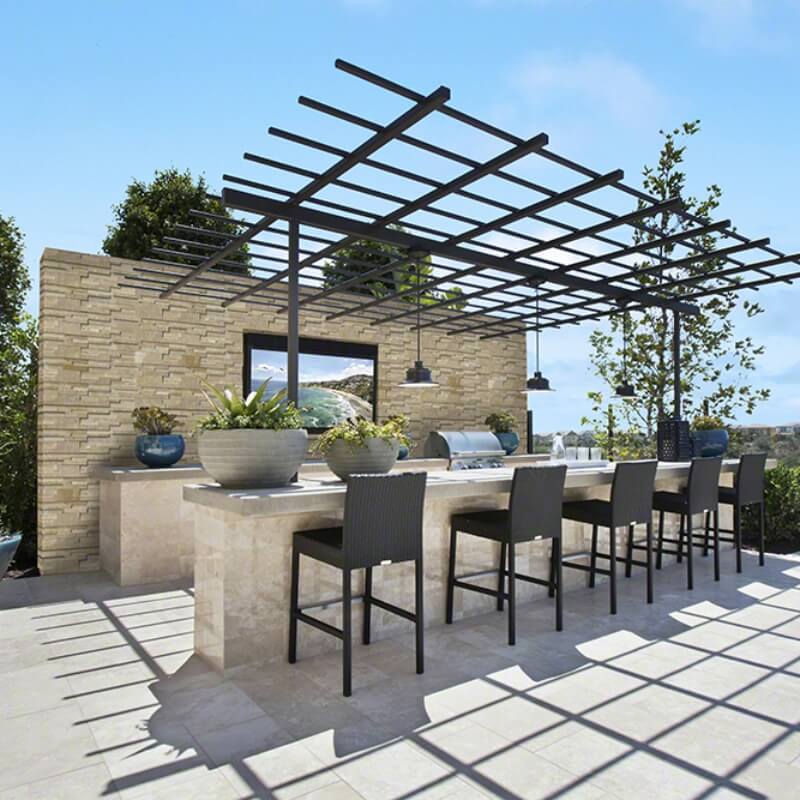 Featured: Durango Cream Stacked Stone
It's important to seal your stone panels periodically to maintain their luster and increase their longevity. When you brush a sealant over your stone, it acts as a protective layer against weather, moisture, salt, stains and color fading. Sealing also makes your stacked stone easier to clean.
Cleaning Your Stacked Stone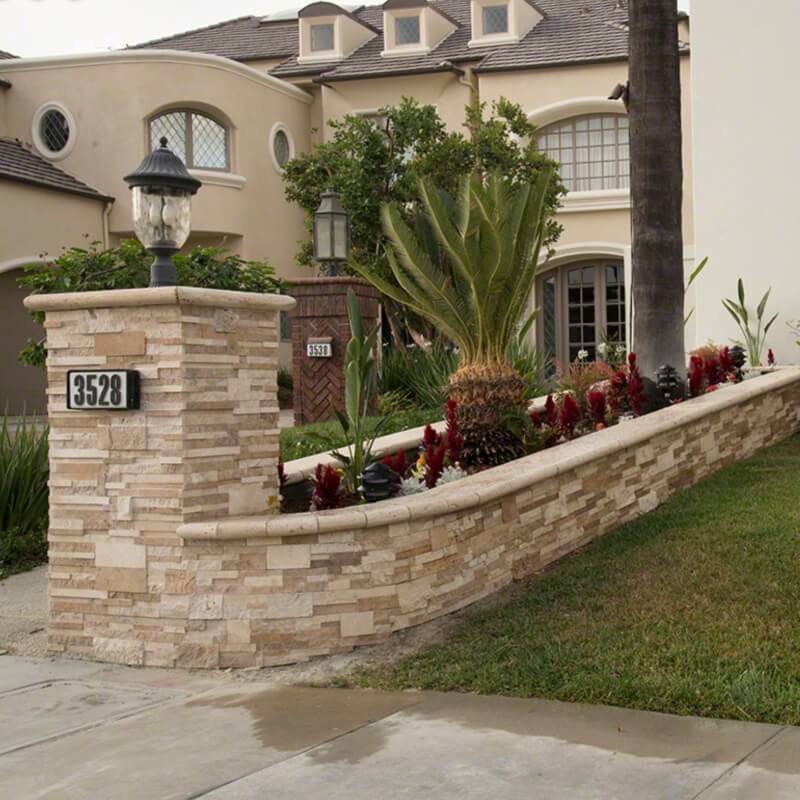 Featured: Casa Blend 3D Multi Finish Stacked Stone
The first thing to do before sealing your ledger panels is to give them a good cleaning. Use a soft-bristled brush to get rid of dirt and dust, and then scrub your panels with a mixture of warm water and soap or natural stone cleanser.
It's important to avoid cleaning products with bleach or acid because these can damage your stone. After scrubbing with a mild cleanser, rinse off the solution, wipe the stone wall tile with a towel, and provide a minimum of two hours dry time before sealing.
Selecting Your Sealant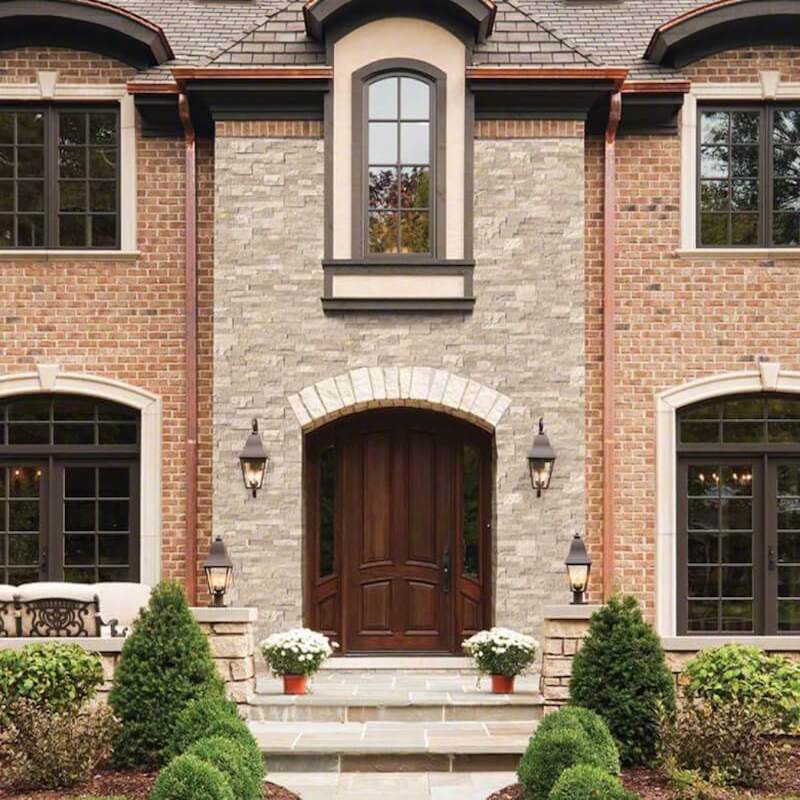 Featured: Roman Beige Stacked Stone
You can find a number of sealant brands at your local home improvement store or online. But before you purchase one, check the manufacturer's recommendations to find out which is best for your specific stone type.
Typically, you want a penetrating sealant, because it won't change the coloring of your stone veneer and it can last up to five years. More specifically, look for a sealant that is a siloxane- or silane-based sealant, and avoid sealants containing acid.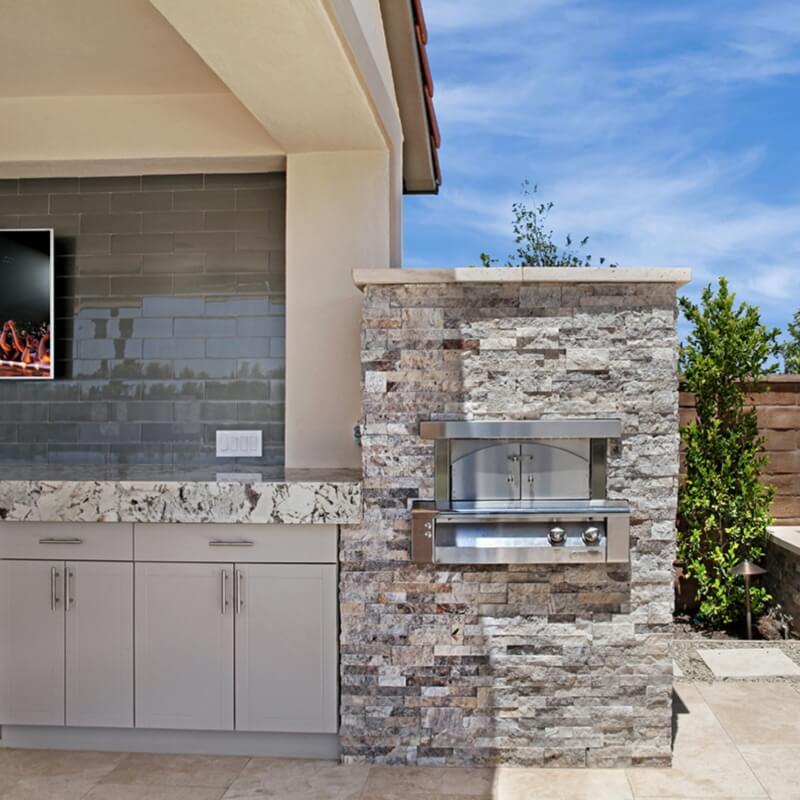 Featured: Silver Travertine Stacked Stone
If you want to make your stacked stone look more vibrant, select a sealer + enhancer combo. It seals your stone, but also enhances the stone's natural characteristics by making it look wet or slightly darker in tone.
Sealing Your Stacked Stone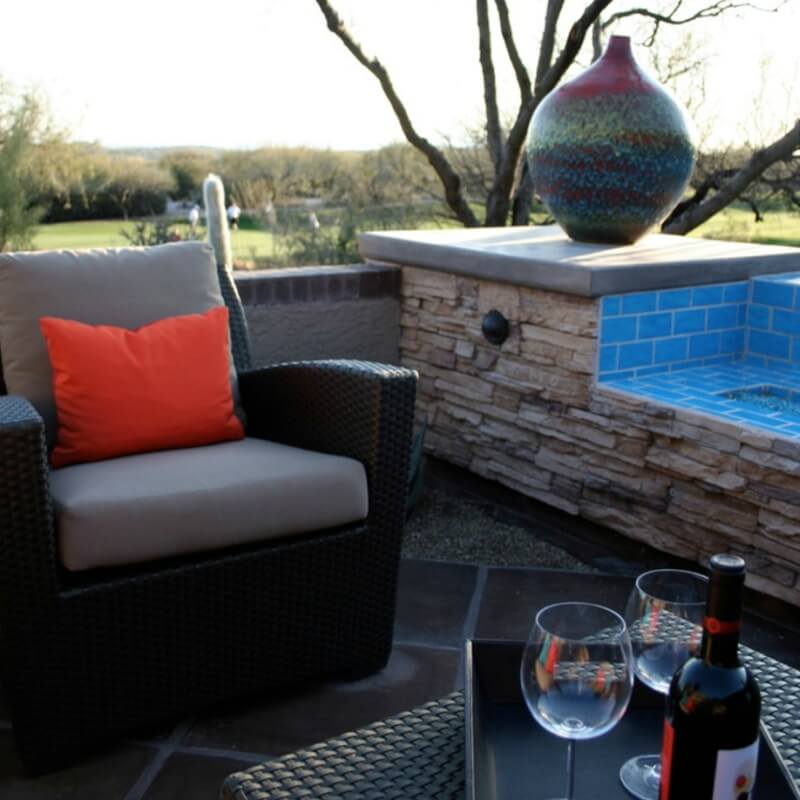 Create this look with MSI's Tuscany Scabas Stacked Stone (Photo Credit: Houzz)
Whether you choose a sealant or sealer + enhancer, it's recommended that you or your contractor test the product in an area that isn't noticeable. You can use a roller to paint on a thin layer of the sealant.
When sealing for the first time, it's best to use two to three coats. Be aware that the more porous your ledger stone—such as sandstone—the more coats you'll have to apply. You may need to reapply the sealant every one to two years, but make sure to check your product specifications for more information.
Whether you're highlighting an architectural feature or installing a stone panel kitchen backsplash, outdoor stacked stone can give your home the charm and style you crave. And it doesn't take much effort to seal and maintain your natural stone. When you need a wide range of durable ledger stone options, turn to MSI. We've got everything from marble and quartzite to travertine and sandstone.