What'S New With Ceramic Tile
November 26, 2018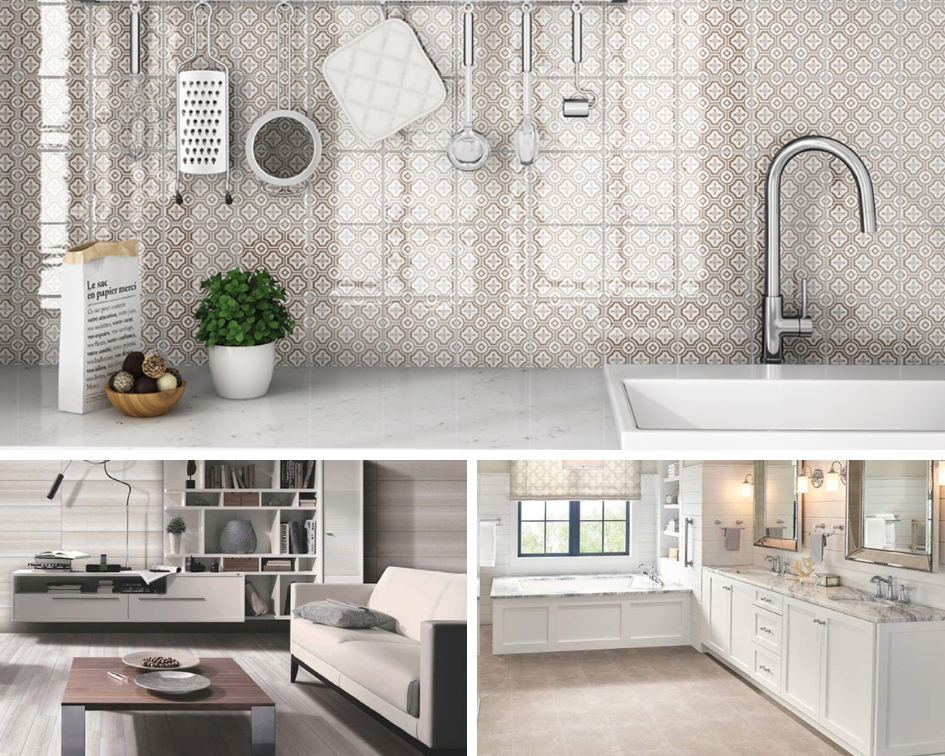 A mainstay for centuries, ceramic tile is now experiencing a renaissance in home design. In part, this is due to the fact that new technology allows for near-perfect replicas of natural stone to be printed on affordable ceramic tile. But, that's not their only trick. Contemporary and modern looks—including exciting graphics, textures, and hardwood looks—are breathing new life into this affordable design.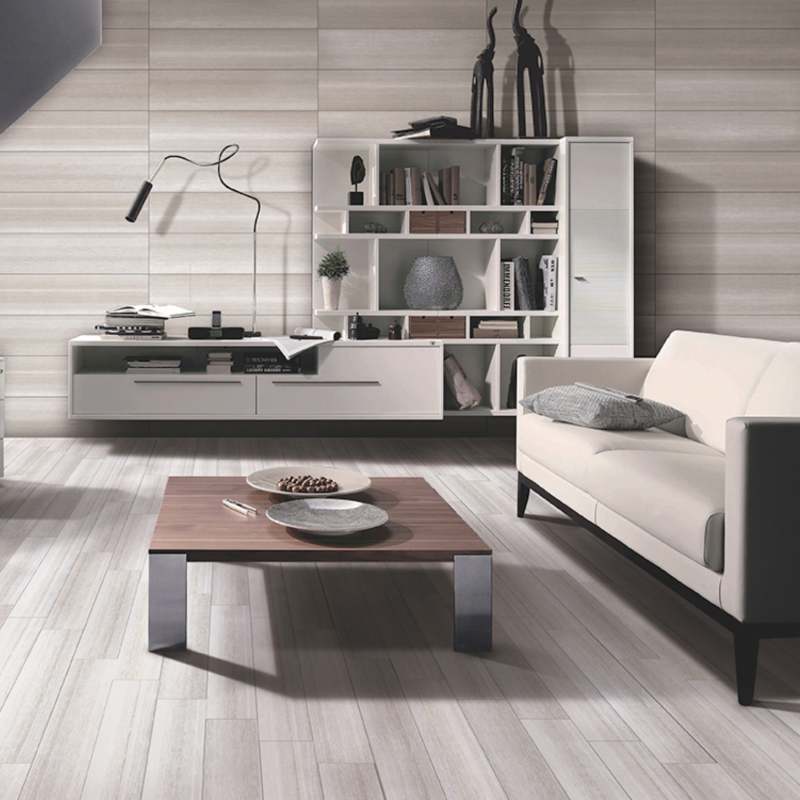 Featured: Turin Bianco Wood Look Tile
Wood-look porcelain tiles have long been available, but now, the realism of hardwood floors has come to ceramic tiles. The hottest trends for residential colors right now are captured by the soothing shades of white, gray, greige, and beige in our Turin Bianco Wood Look ceramic, which hits all the marks. Available in either 6x24 planks or the popular 12x24 large format tiles, the matte finish and linear grain make this a perfect complement to contemporary and modern designs.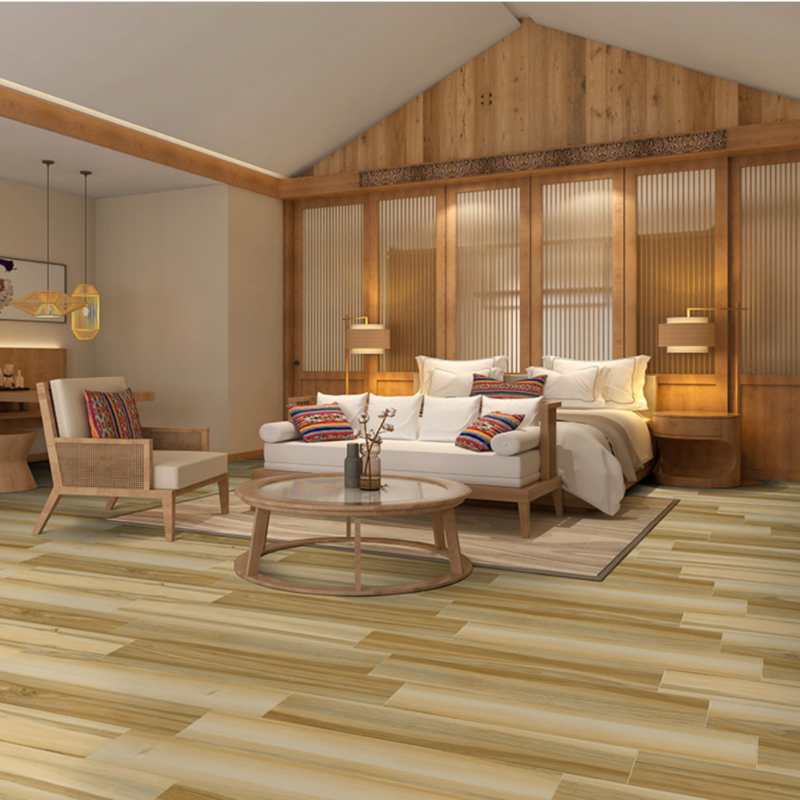 Featured: Acazia Mangium Ceramic Tile
If you are wondering how to clean tile floors and if the contemporary ceramic tiles need extra care, rest assured, ceramic is one of the easiest variety of tiles to keep clean and maintain. Plus, one of the benefits of using larger ceramic tile planks is that there are fewer grout lines to worry about. Realistic wood-look ceramic tile floors like our Acazia Mangium never need sealing, sanding, or refinishing to stay looking pristine.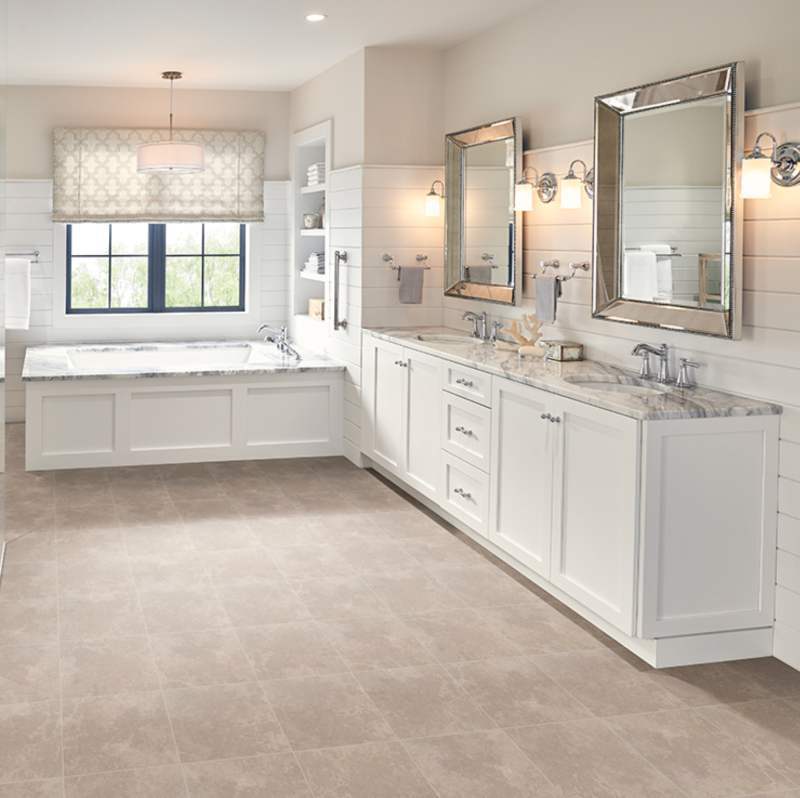 Featured: Tempest Beige Ceramic Tile
Wood looks aren't the only ceramic tile trend. New printing capabilities also allow for the production of realistic natural stone replicas. Our Tempest Beige floor tile is a great example of a timeless neutral look in easy-care and budget-friendly ceramic. It is available in a variety of sizes, allowing for creative designs and installation patterns. Use one of our visualizer tools to create a design to perfectly complement your own personal style.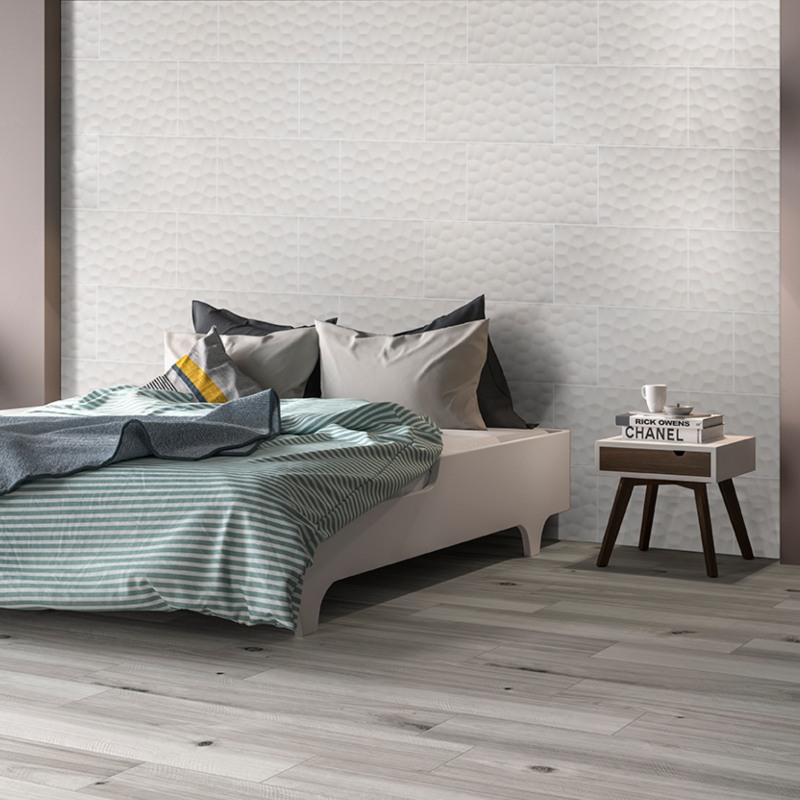 Featured: Adella Viso White 12x24 Satin Ceramic Tile
It is pretty common to see accent walls adorned with bright paint colors or busy wallpaper designs. But when you really want to transform a space from simple to sublime, how about creating an accent wall that doubles as a headboard? Here, the daring designer chose striking 3D Adella Viso White ceramic tile, with its subtle tone-on-tone honeycomb appeal, and partnered it with warm wood-look tile floors. The result is both contemporary and inviting.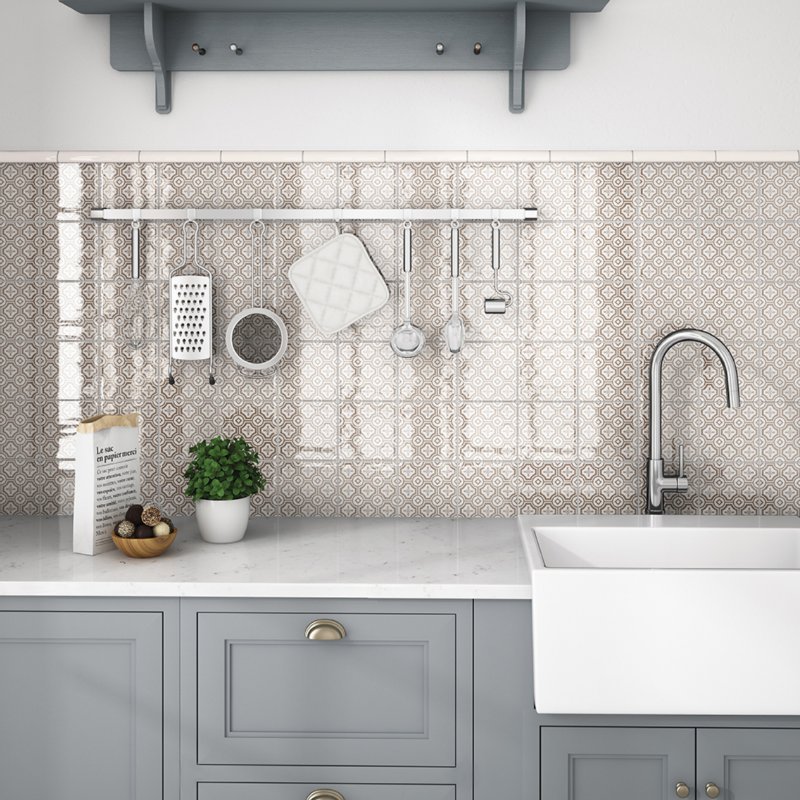 Featured: Kenzzi Leira 5.2x5.2 Ceramic Tile
Now, let's take a step back and appreciate Victorian style. Yes, that's right, our Kenzzi Leira ceramic tile takes its inspiration from the Victorian era, where detailed tiles were often featured in bathrooms, kitchens, and foyers. The soothing tones in this design speak in hushed sophisticated tones and perfectly highlight what the Victorians loved so much about delicate details—centuries later. Maybe the resurgence of this design is thanks to renewed interested in restoring character-rich homes to their former glory. Or, just maybe, the design is simply timeless in all the right ways.